Editor's Note: The Graphic chose to refer to Asha Weir, Deslyn Williams, Niamh Rolston and Peyton Stewart as girls. While they all were over the age of 18, the Graphic chose to use the term girls because that is how the community has lovingly referred to them.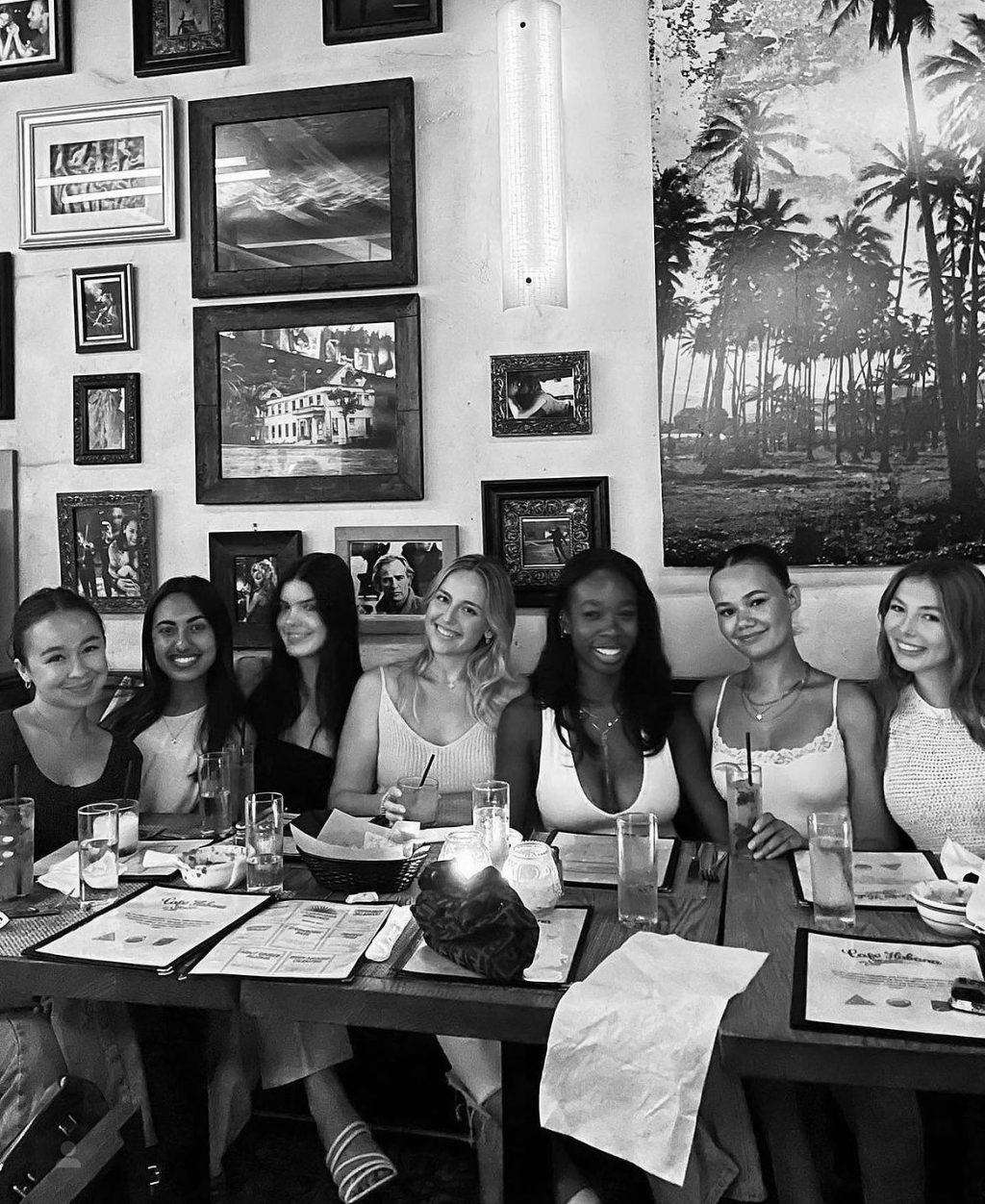 Asha Weir, Deslyn Williams, Niamh Rolston and Peyton Stewart were sunshine, said Cierra Villanueva, Alpha Phi sorority sister.
The four girls were members of the Iota Alpha chapter of APhi on Pepperdine's campus. They all participated in onlinesorority recruitment during their remote first year, said Coco Crandall, sorority sister and APhi chapter president, and despite the physical distance between them, they became fast friends.
"Asha and I took a chance freshman year and moved out here [to Malibu] together, persuading Deslyn to do the same." Crandall said in her speech at her Oct. 22 memorial service. "Before we knew it, we were all spending every single day together, and that was the start of our lifelong friendship."
When Pepperdine's campus opened up for the 2021-22 school year, the girls could meet and bond with the rest of their sorority sisters in person.
"They made [Alpha Phi] what it was," Villanueva said. "They were the sunshine. They were happy. They put the sparkle in it."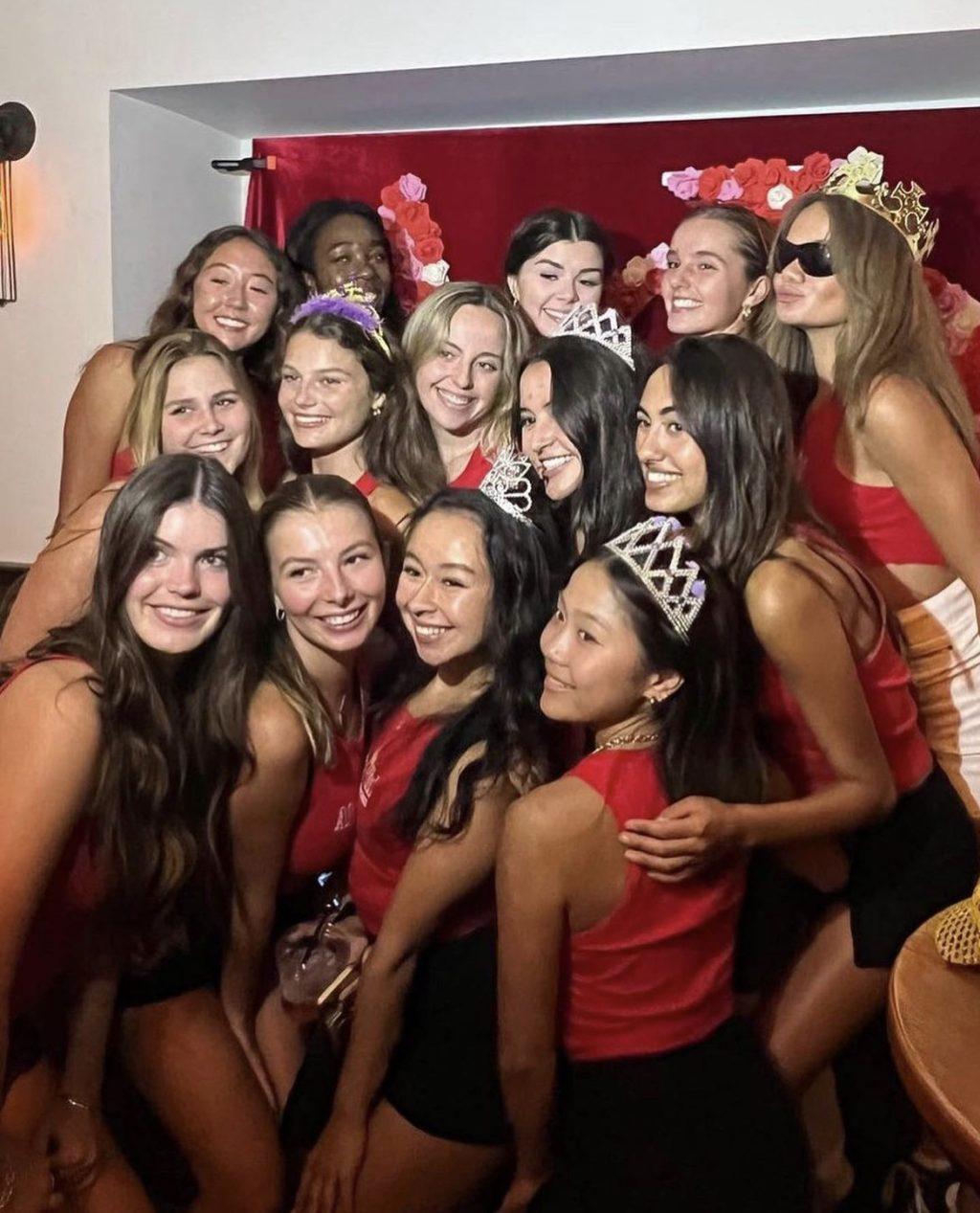 While each of the four girls is special and remembered in their own way by their friends, they also shared an incredible bond, said Bridget Thompson, Asha, Niamh and Peyton's roommate and sorority sister to all four girls.
"The moment we became roommates, we just became completely inseparable," Thompson said. "We would do everything together — actually everything."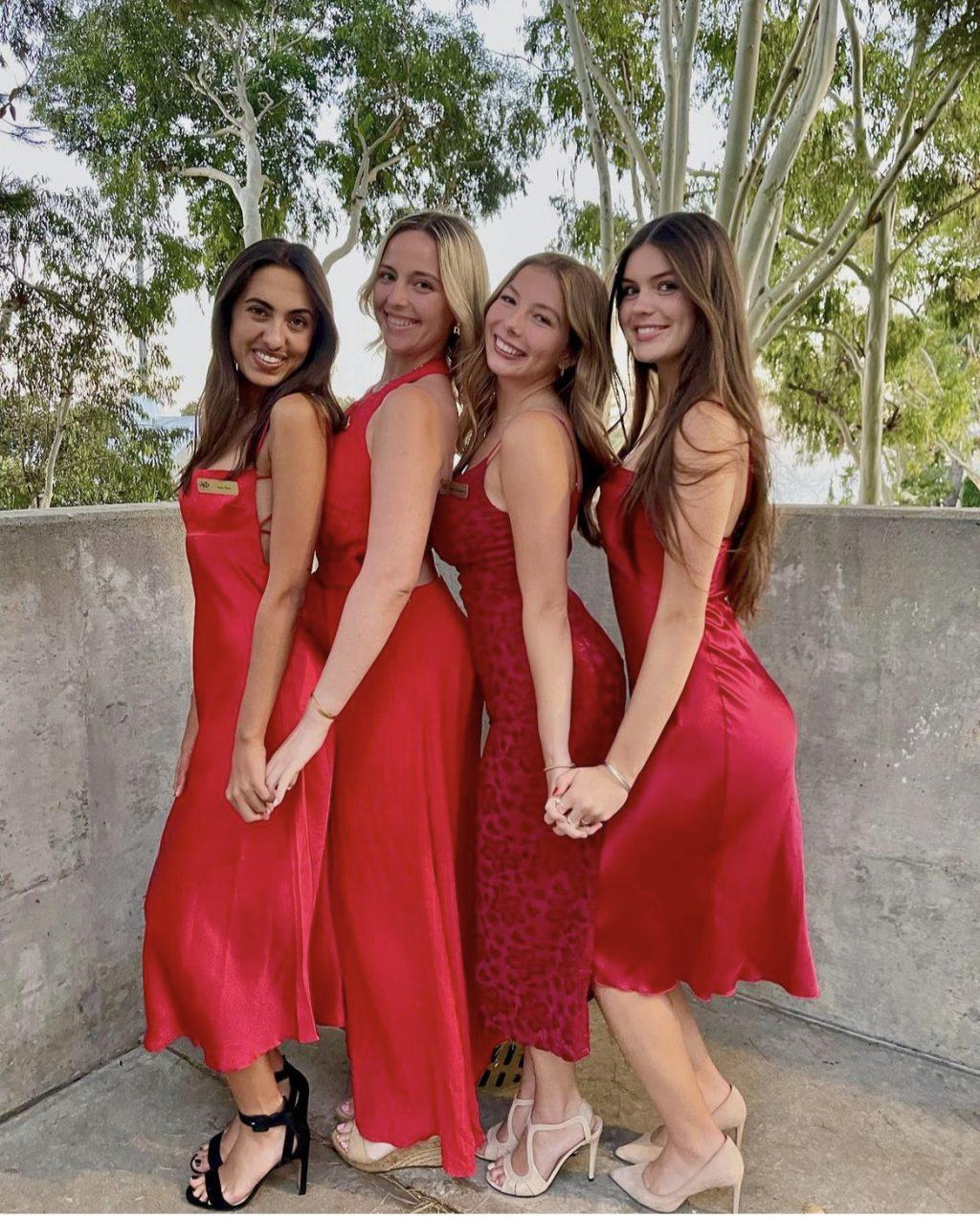 The Little Moments
Asha, Niamh, Peyton and Thompson started living together in Drescher during their junior year fall 2022, but Thompson said she and Niamh had been roommates since fall 2021.
One of their favorite things to do together, Thompson said, was to have 'couch time' in their Drescher apartment, where Deslyn always had a spot on the leather armchair next to the sofa.
Deslyn lived off-campus, with two of her best friends and sorority sisters, Aubrey Lewis and Crandall.
"There is nothing quite like having a big girl group who you can laugh with, cry with, lean on and just experience all the ups and down of life with," Lewis said in her memorial speech on Oct. 22. "Especially during this time in our lives, our last year of college."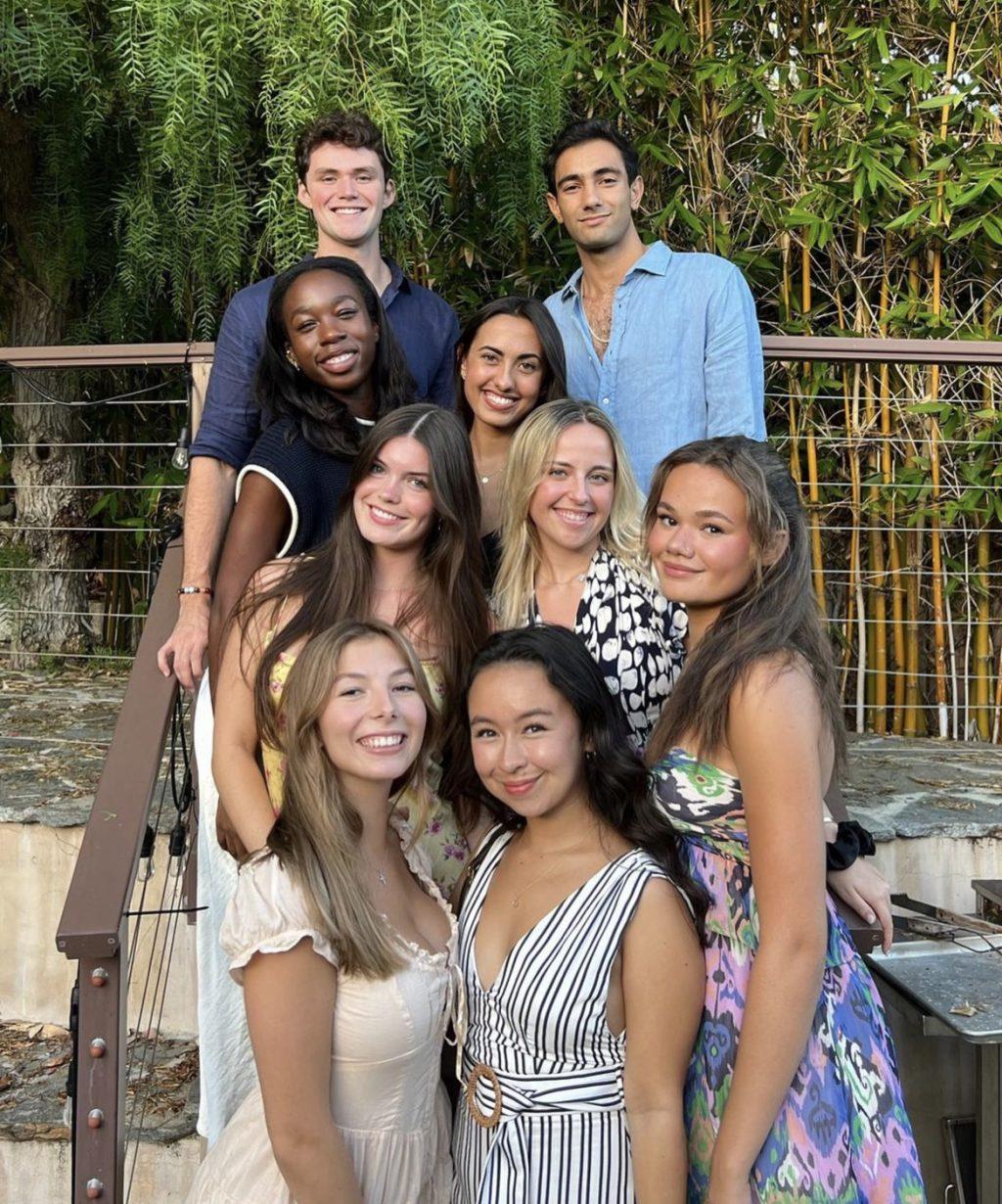 It was comforting watching Lewis find friendship with the girls, said Rianna Dizon, Lewis' sorority big sister and 2022 alumna.
"I knew Aubrey was in good hands," Dizon said. "Knowing Asha, Peyton, Niamh, Bridget, Deslyn, Coco, Georgia Puckett and Hannah Allen, they were all amazing girls. They were such a loving friend group."
Thompson agreed. She said she had a good group of friends in high school, but her high school friends would bicker and fight a lot.
"But I never experienced that with them [Niamh, Peyton, Asha and Deslyn] at all," Thompson said. "And I saw that quality in them before I even joined [Alpha Phi]."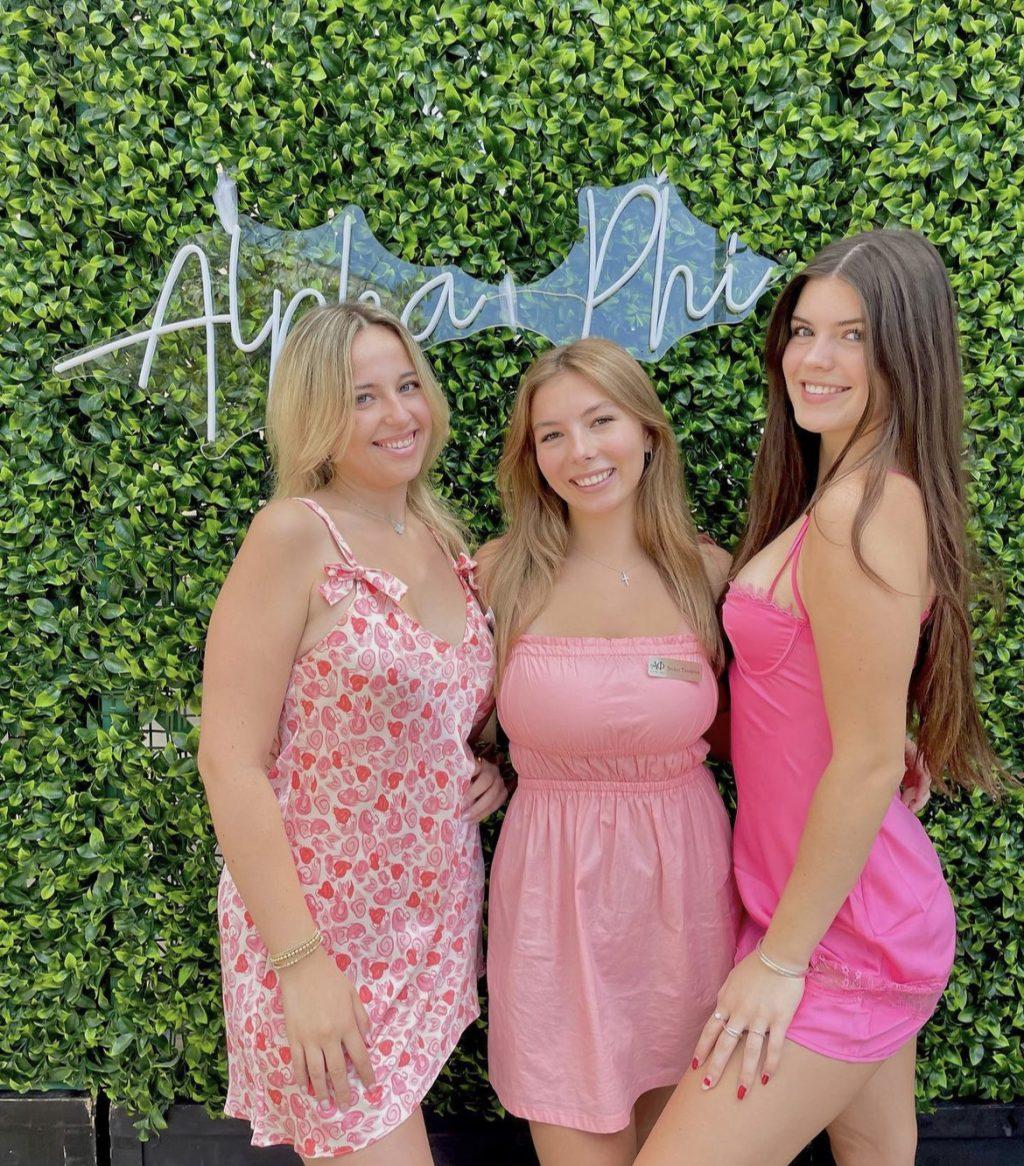 Friend and sorority sister Georgia Puckett lived in the Drescher apartment directly above Asha, Deslyn, Niamh and Peyton.
"They were my downstairs neighbors. There wasn't a day that I didn't see them this year," Puckett said. "I mean, I would go downstairs, and I would just like to sit."
Puckett said they would debrief the night after whatever sorority event they had attended and even discuss the smallest, seemingly insignificant things like what they had done or eaten that day.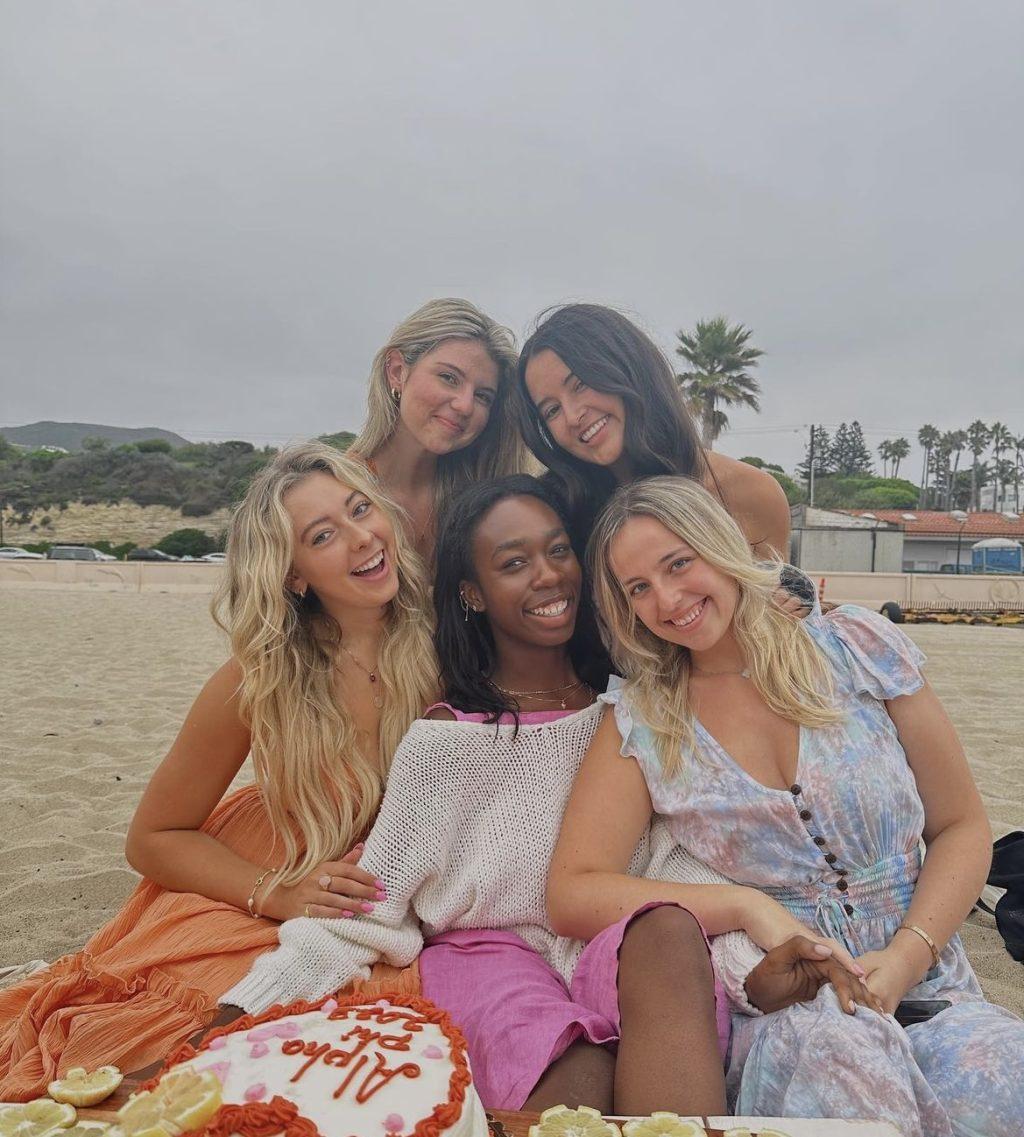 Recently, at the beginning of October, the group celebrated Puckett's birthday at Deslyn, Lewis and Crandall's apartment. Thompson said Deslyn planned the whole thing and was the planner of the friend group.
"Anyone who was there knows she poured herself into it — hand painting signs and putting together decorations," Lewis said.
Thompson, who celebrated her 21st birthday Oct. 20, only three days after the girls' deaths Oct. 17, said she found out Asha, Deslyn, Niamh and Peyton had planned a whole day of surprises for her.
"They had a whole breakfast planned out for me for before I went to class," Thompson said. "And they got a bunch of decorations on Amazon; their parents saw their orders like balloons and decorations."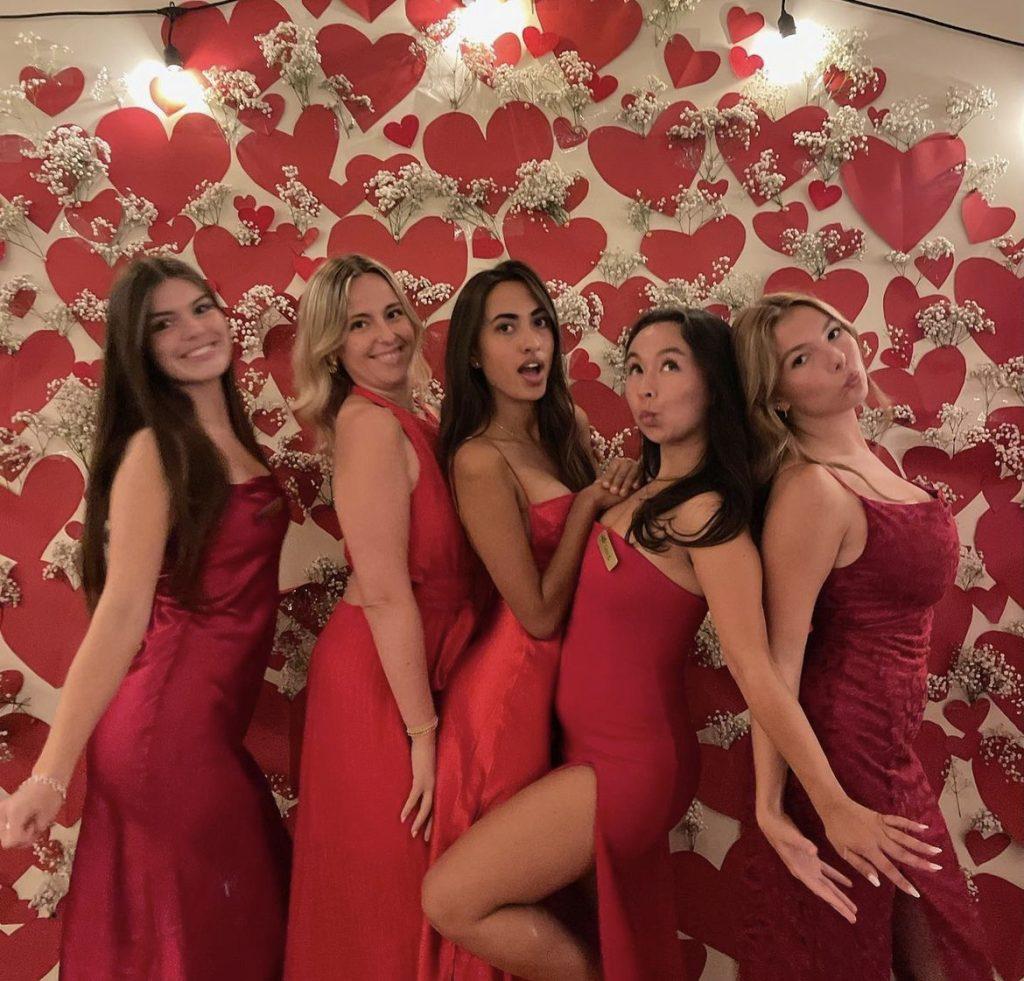 Peyton and Asha were the "moms" of the friend group, Thompson said.
"We would literally call her [Peyton] mom. Like, that's literally how we would refer to her," Thompson said. "She just embodies everything that a mom is — just so nurturing and selfless. Asha was too, though, just very gentle."
All four of the girls, Thompson said, were selfless.
Just before they all parted ways for the fall break, Thompson said they took a roommate trip to Olive Garden. While Thompson said she, Asha and Niamh all loved Olive Garden, Peyton — who was of Italian ancestry on her mom's side and a huge foodie who frequented New York City — had vowed never to eat at one.
"She was like, 'You cannot get me there,'" Thompson said, "But they have never-ending pasta, so of course we had to go. The Thursday before we all went home, we forced her [Peyton] to come with us."
Thompson said the last time they were all together was Tuesday Oct. 17, only hours before the fatal crash that took the girls' lives.
"And we were all sitting on the couch," Thompson said. "Like we always do."
A Big Impact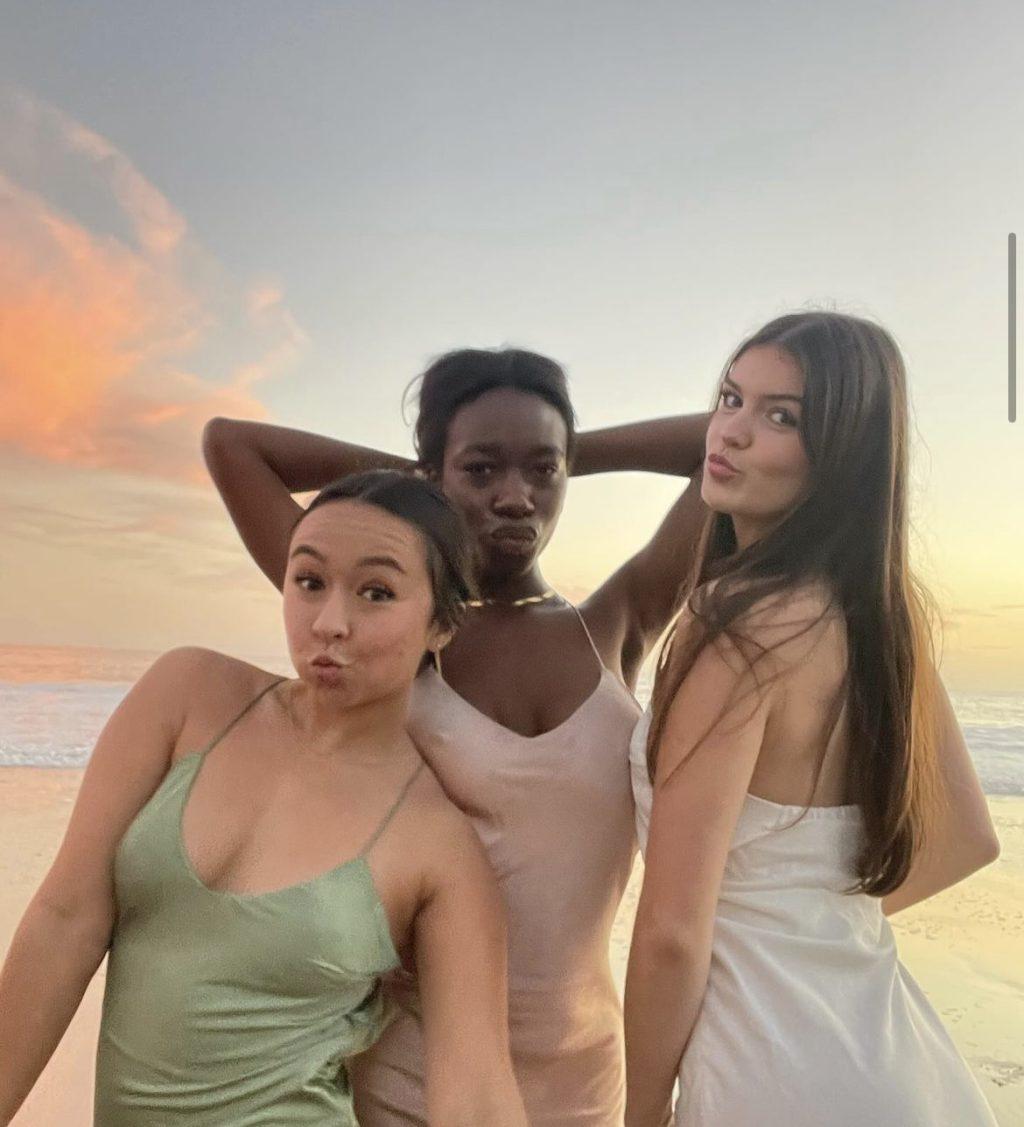 The girls could never be seen without smiles on their faces, Villanueva said. As a group, the girls were sweet and wholesome, and they were constantly expressing their love to absolutely everybody.
"Everybody admired their confidence, and everybody also admired their ability to always hype somebody up," Villanueva aid. "Always, no matter what."
Their air of confidence and love radiated beyond their circle of friends and into the community. APhi sister and Pepperdine alumna ('21) Iberia Brisa said the girls raised one another up in the most beautiful way.
"Just to see their youthful energy was so charming," Brisa said. "They were just so charged from each other. And it was just so beautiful to see."
Dizon said she also enjoyed being a spectator of the love the girls had for one another.
"It was really beautiful just getting to watch their friendship develop, even though I was a grade older," Dizon said. "I got to view them all as my little sisters."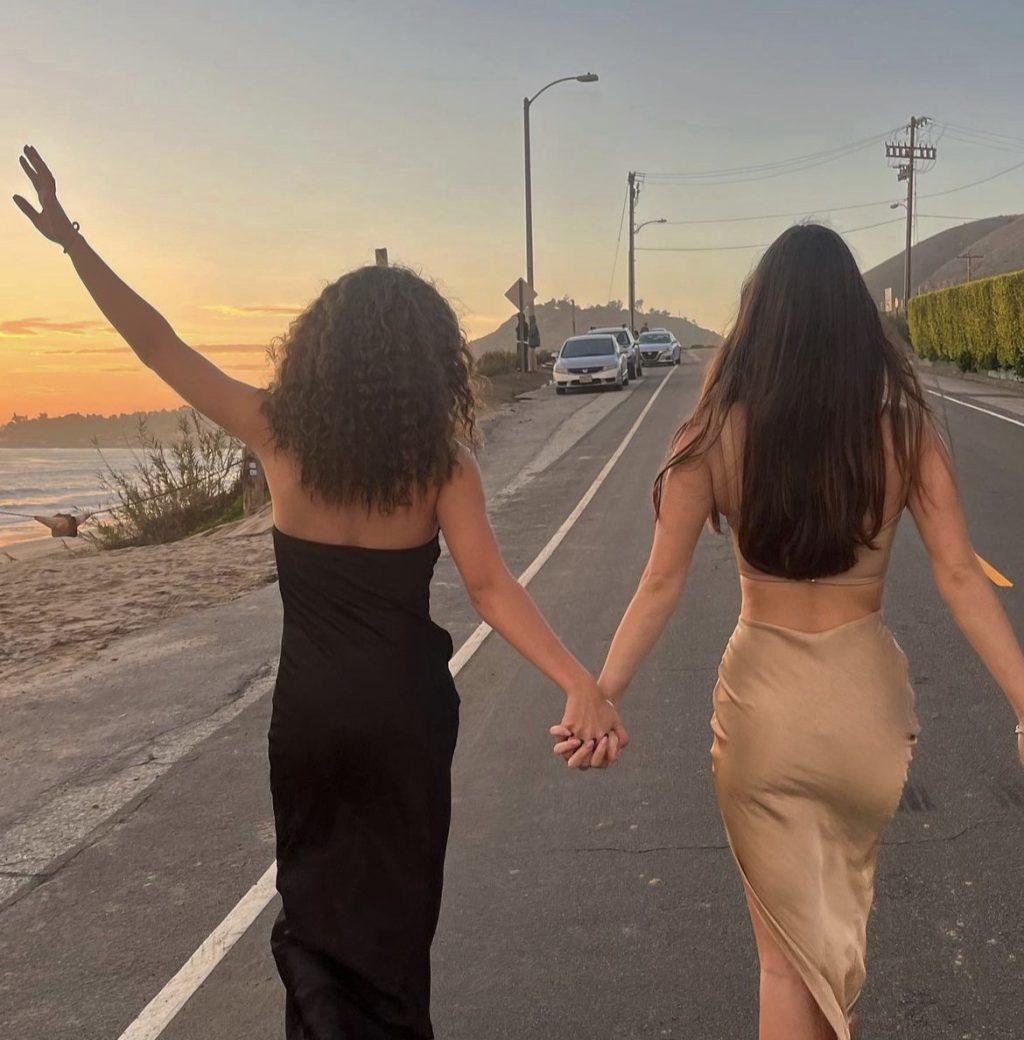 While Villanueva said she was friends with the girls individually, she wouldn't consider herself a part of their group. Even so, she said she felt that their group of friends, in particular, including Lewis, Thompson and Crandall, were the epitome and embodiment of what the sisterhood of APhi was like.
"That's why it took such a toll on everybody," Villanueva said. "Because whether you met them once or you've known them for four years, they had a huge impact — every single one of them in one way or another."
While the four girls had a profound impact on community members individually, they also impacted and continue to impact the community as a group.
"What somewhat comforts me is that they are together because they all are best friends," Dizon said. "But Alpha Phi and our Pepperdine community will never be the same."
___________________
Follow the Graphic on Twitter: @PeppGraphic
Contact Marley Penagos via Twitter (@marleypenagos) or email: marley.penagos@pepperdine.edu