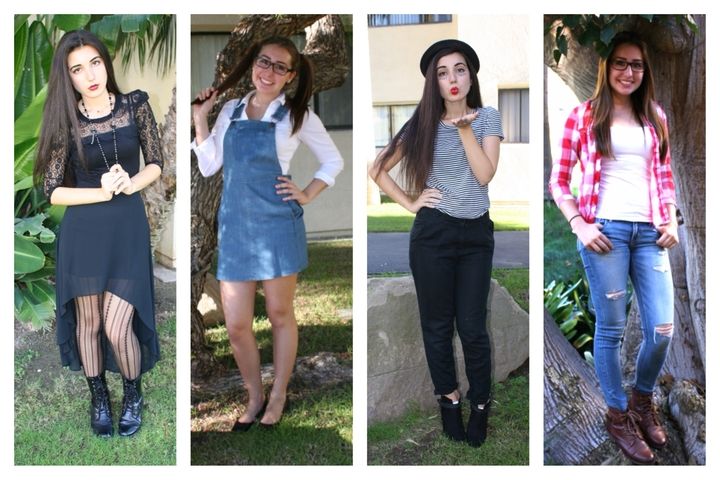 Photos by Kristin Vartan and Jenna Aguilera
October: the month of midterms, the season of homework hell and the time of too much to do.
"At least Halloween's around the corner," you tell yourself, "but it's 30 days away, so I can just worry about my costume later."
You forget about how much Overload October consumes you. Next thing you know it's the night before Halloween and you have no costume.
"I'll just go to Party City in the morning and find something."
But you don't. You don't find anything. All that's left is some lame tutu and a fake mustache.
Don't settle for the tutu or the mustache. Don't even settle for that white sheet on your bed and show up to the Campus Ministries party as a ghost. You can create a fashionable costume without any costume at all. Just look in your closet!
Here are ideas for some fashion-forward costumes you can score without having to splurge.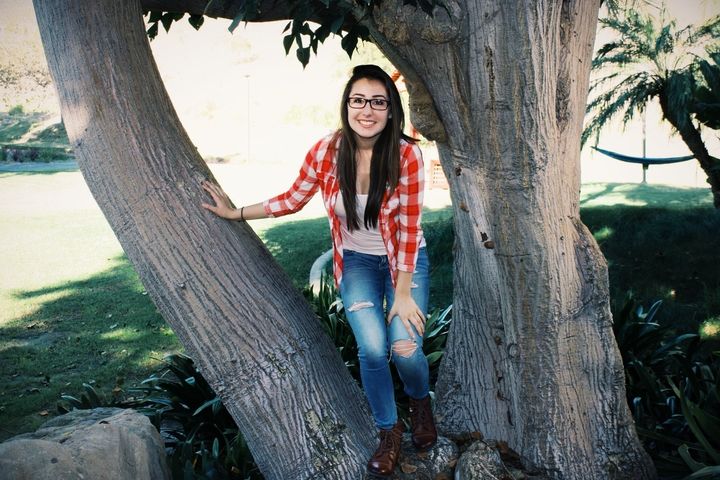 Lady Lumberjack: 
Look trendy while yelling timber in a lumberjack inspired outfit! Any checkered flannel will do, but I styled my lovely friend Jenna Aguilera to stay true to the logger look. Complete the look with some ripped jeans, a white T-shirt and brown combat boots.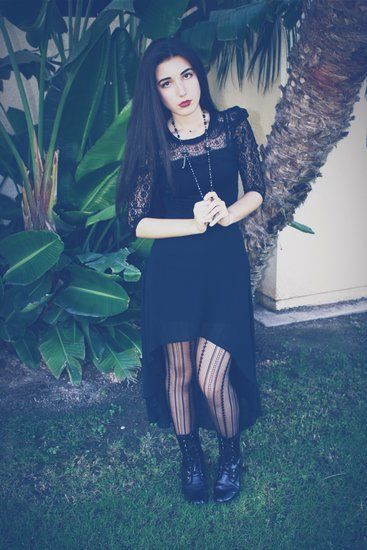 Goth Girl: 
Feeling dark, but still want to look darling? Then dig out all the black you can find! A head-to-toe black ensemble should do the job, especially a high-low skirt paired with lace tights and a lace top! Add a chunky black and silver pendant and black combat boots to contrast the softness of the lace. Don't forget about the dark lipstick – black is preferred.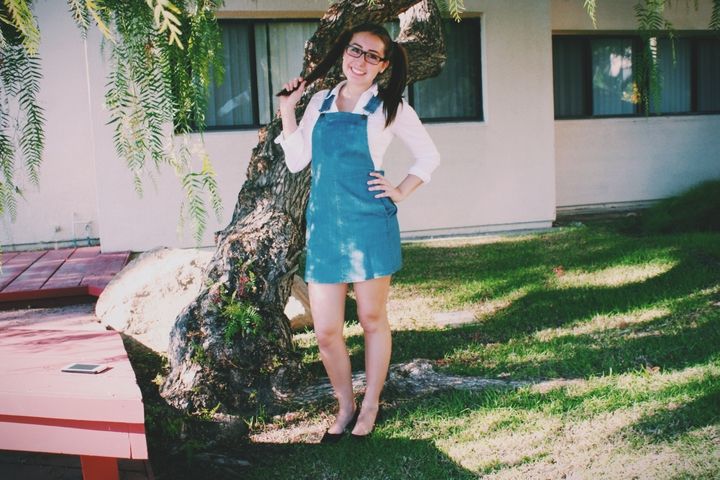 Party in Pre-K: 
Channel your inner child: break out overalls, a button down top and don't forget the pigtails! Add some bows to each pigtail to really take the look to the next level!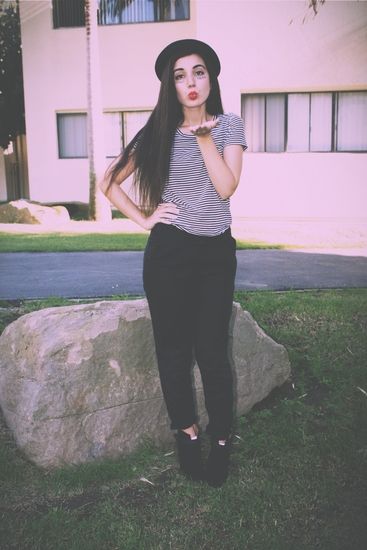 Miss Mime: 
This mime may be quiet, but her outfit speaks volumes! Pair a horizontal striped T-shirt (black and white is recommended) with a bowler hat and black pants. Heeled ankle boots and some lipstick are fun to pair with this outfit to girl it up! For the face makeup, you can just keep it simple with a few streak of liner under the eyes.
You can recreate these looks or try something of your own creation. Either way, always remember that what you can't have, you can make! Happy Halloween!
Keeping it Krischic,
Kristin Vartan
__________
Follow Kristin Vartan on Twitter: @krischic2911