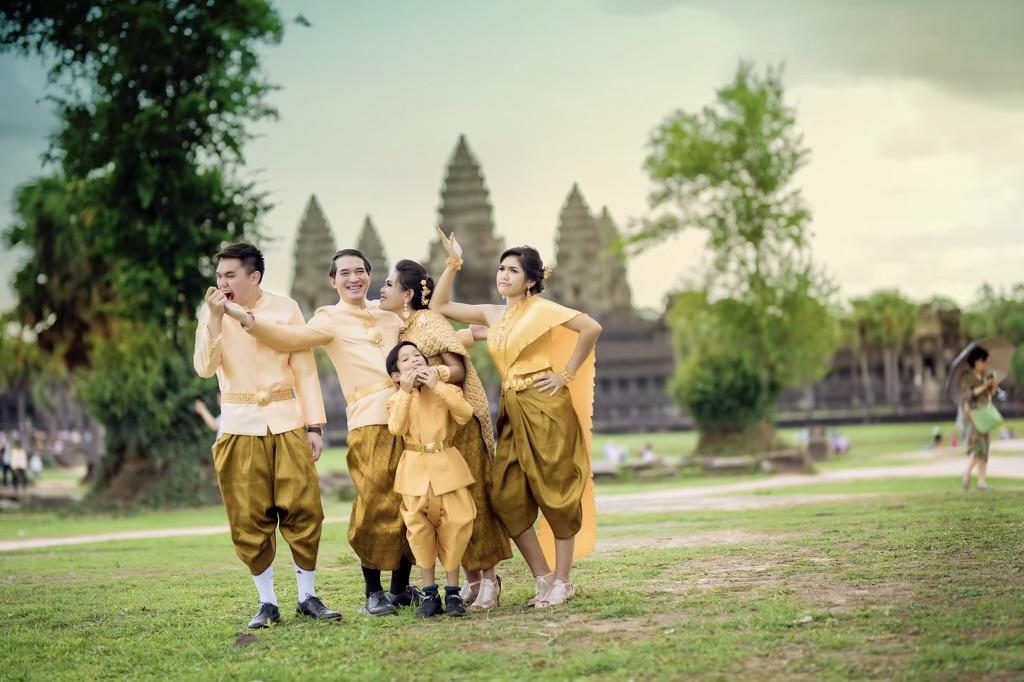 Senior Merican Sin and her family gather for a family photoshoot wearing their national Cambodian clothing in front of the Angkor Wat temple in Cambodia in May 2019. Sin said Angkor Wat is the largest religious temple in the world. Photo courtesy of Merica Sin
Home — a word that conveys much more than a geographical location. Students shared how many of their hometowns extend far beyond the shores of Malibu and encompass the beauty of a diverse network of cultures.

O'ahu, Hawai'i — A Tropical Paradise
Junior Kala'i Kiaaina said she was born and raised in the small-town community of Hawai'i Kai on the island of O'ahu, Hawai'i. Kiaaina described her home culture as one that emphasizes community and said each person is connected by the aloha spirit. While the word "aloha" is a formal expression of greeting and farewell, it also represents "the coordination of mind and heart within each person," according to Hawaii Travel Guide.

"I'm so grateful for the childhood that I had because the [Hawaiian] culture there is very kind and warm and hospitable," Kiaaina said. "So growing up in it I really appreciated that I was always surrounded by a loving environment."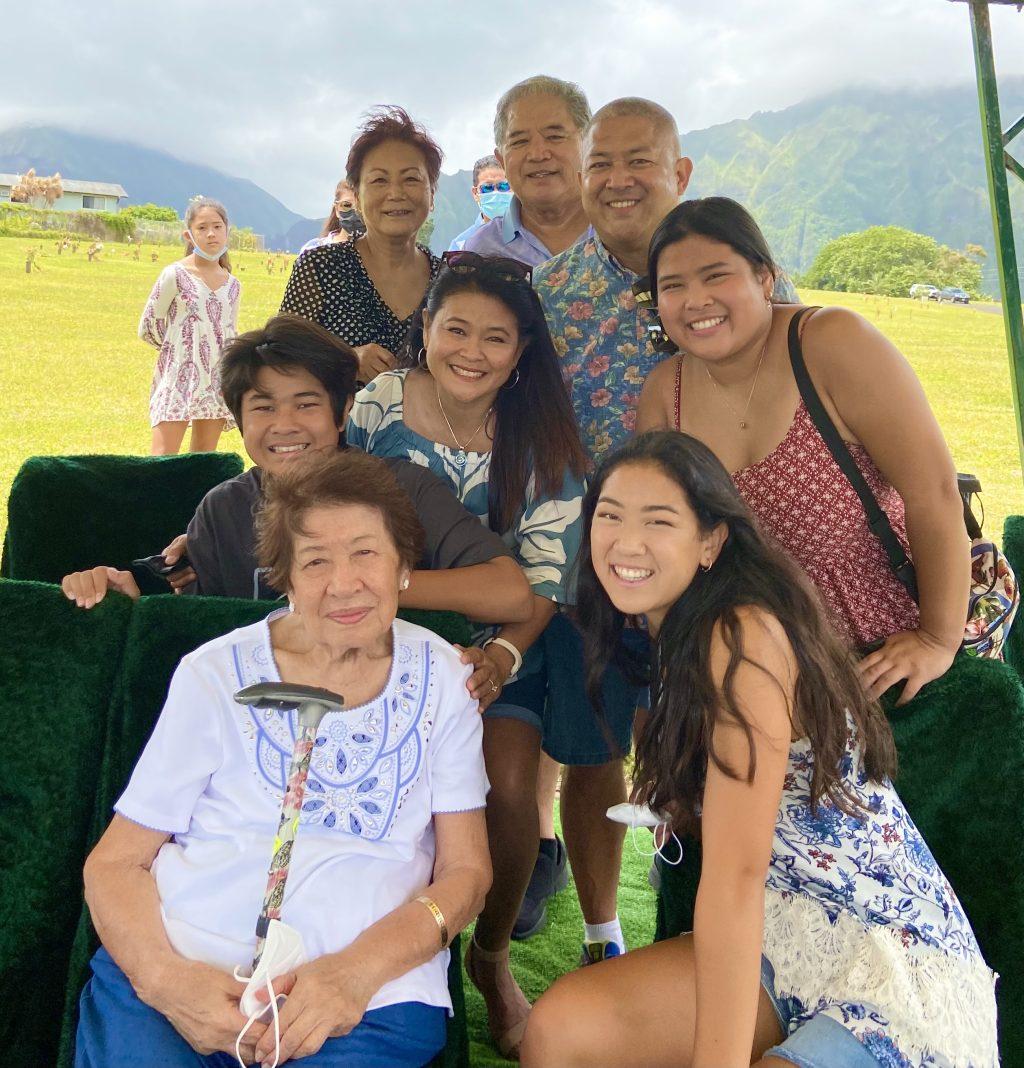 Before moving to Torrance, Calif., at the age of 10, Kiaaina said she attended a small, private school called Kamehameha, a school specifically for those of Hawaiian descent. She said part of what makes Hawai'i so special is not many people speak the language, making it a sacred part of Hawaiian culture.
"Hawai'i has such a special place in my heart and I think it always will, even if I'm not living there, so I do think my roots are in Hawai'i," Kiaaina said.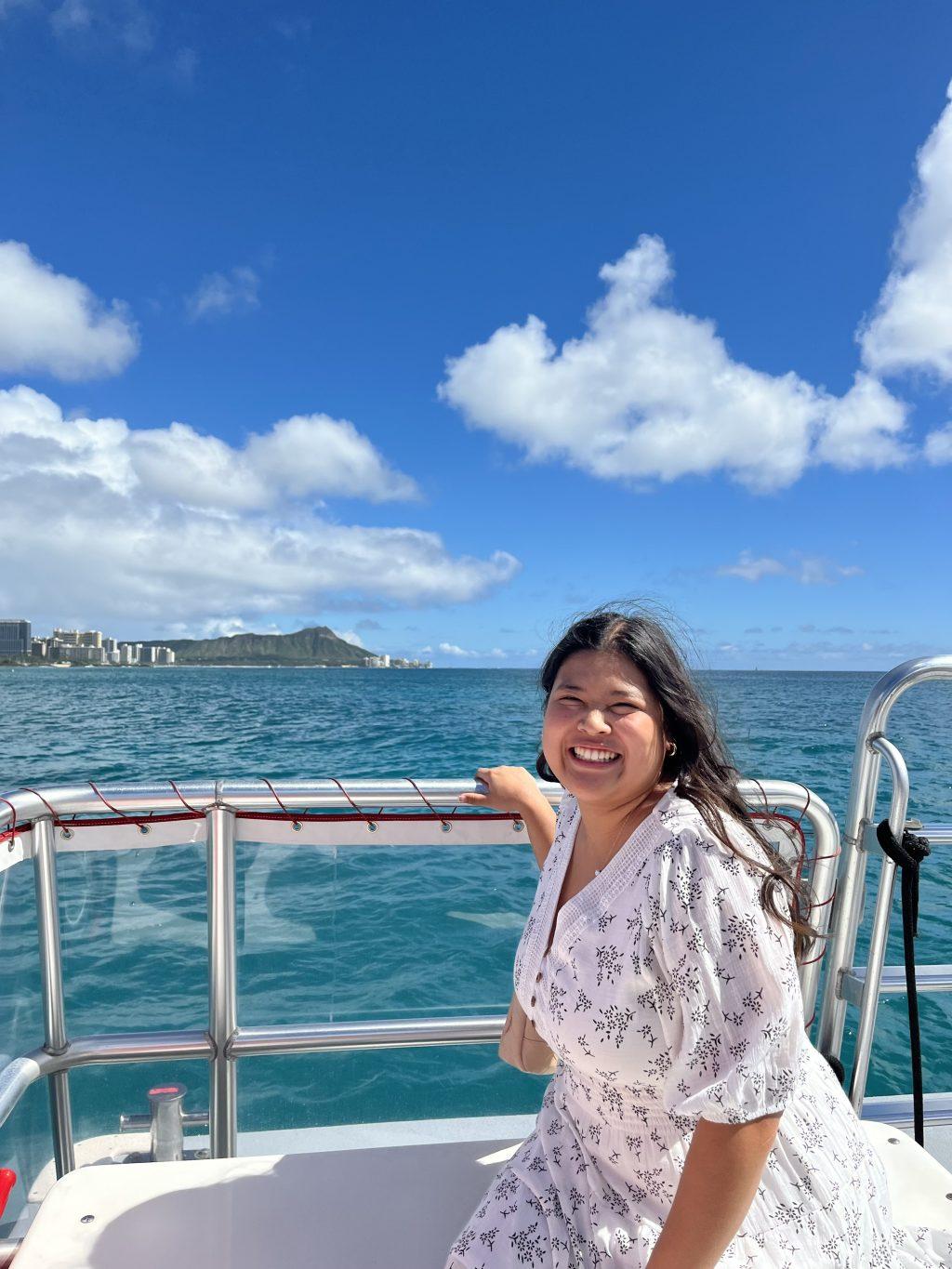 While grateful for her childhood in Hawai'i, Kiaaina said she values the diversity of her home in California.
"You're kind of in this bubble a little bit so coming out to California and experiencing different cultures has shaped me as well [as] being able to learn and working alongside people of all different backgrounds," Kiaaina said.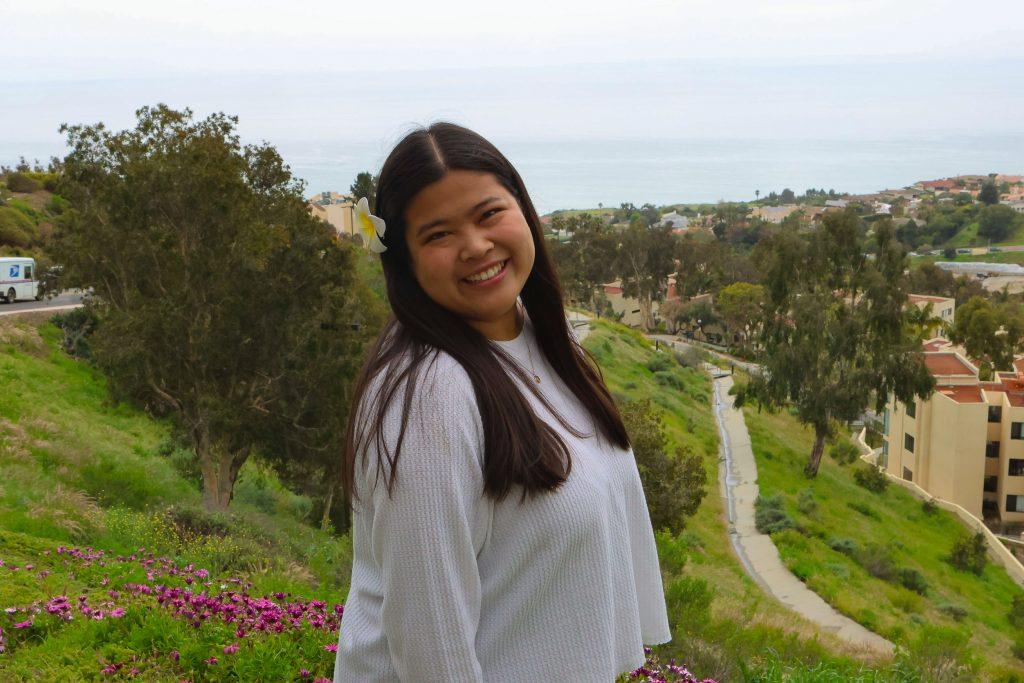 Kiaaina said she hopes everyone has a chance to experience the Hawaiian culture. She recommends visiting the North Shore of O'ahu to experience the island in its most raw and unindustrialized form.
Kiaaina said the North Shore is best known for its beaches, snorkeling and famous shrimp trucks. Even if visitors are not fans of sushi, she said they can't leave O'ahu without trying pokè — a favorite local dish that originated in the Hawaiian islands.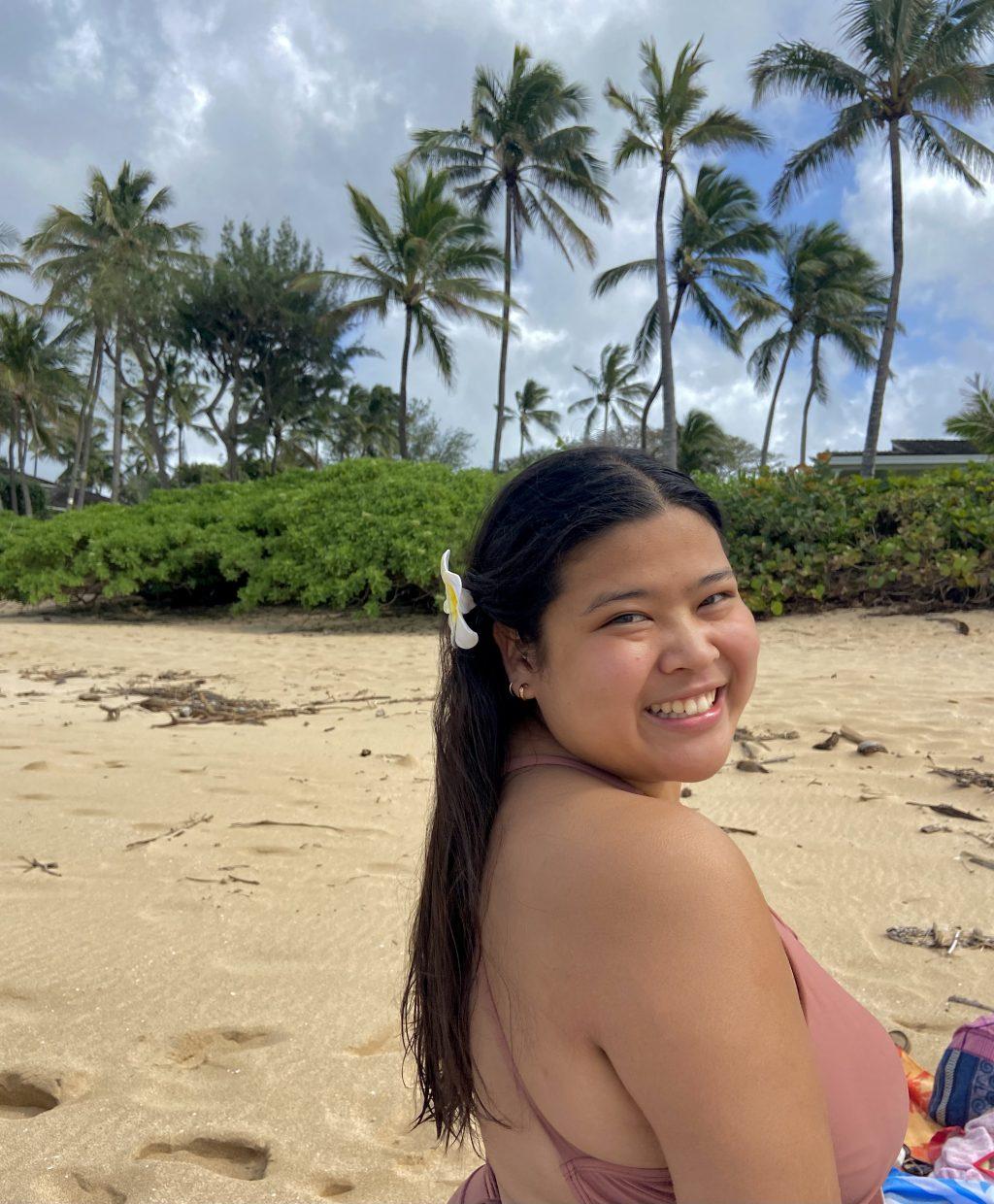 Phnom, Penh, Cambodia — A Fusion of History and Tradition

Senior Merica Sin is from the small, urban capital of Cambodia, Phnom Penh. While the country today is now developing rapidly, Sin said up until 2010, her hometown remained mostly rural.
She said Cambodia reflects many of the more industrialized countries with its skyscrapers and implementation of famous chains, like Starbucks.
Growing up in Cambodia, Sin said the culture is extremely family-oriented and she was constantly surrounded by family, both blood-related and those not biologically related to her. In contrast to America's individualistic culture, she said Cambodia projects a relaxed and stress-free environment where an emphasis on community flourishes.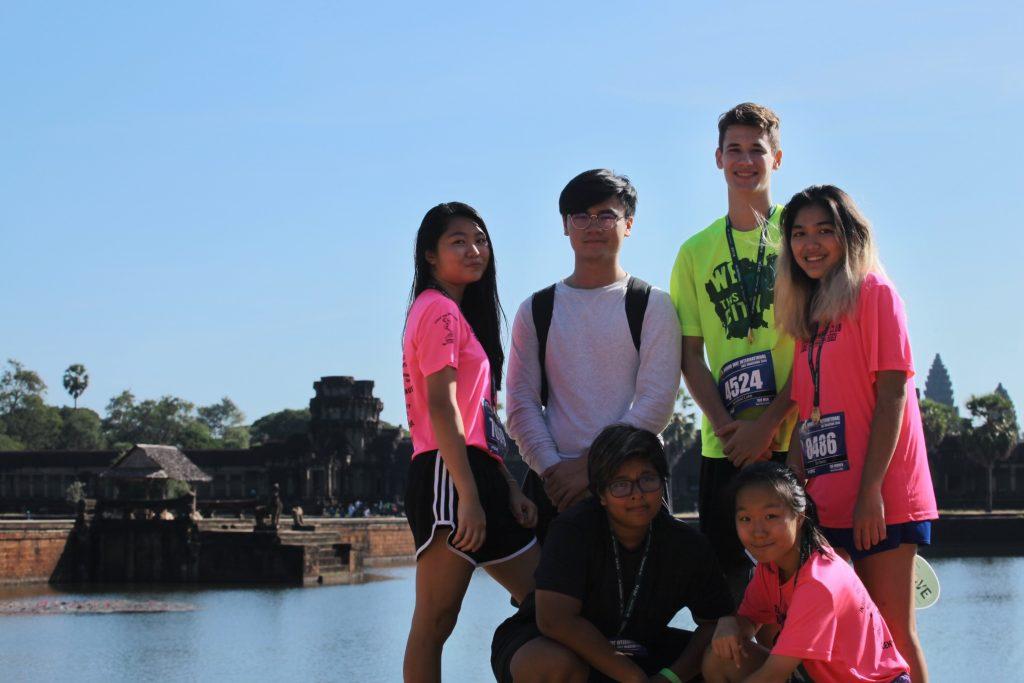 As part of the one percent of Cambodia's population that professes a Christian faith, according to the Cambodian Embassy, Sin said she attended a private Christian international school, unlike many students in the predominantly Buddhist culture.
"It was a good support system to have even though I did go to church, because I was able to have another outlet in terms of my faith," Sin said. "I didn't feel forced to go, instead it helped to nurture my faith."
Sin said her immediate family still lives in Cambodia while many members of her extended family immigrated to the United States during Khmer Rouge — a brutal genocide in Cambodian history, according to the University of Southern California.
"It was a very devastating time for Cambodia," Sin said. "My parents lived through it and I always heard their stories about it growing up so I feel very connected to it."
Cambodia is home to the world's largest religious temple, Angkor Wat, which Sin said is a must-see for travelers. Originally created as a Hindu temple, she said it is now associated with Buddhism.
She also recommends visiting some of the country's hidden off-shore islands to experience white sand beaches framed by jungles and vegetation. Tourists can take in the breathtaking views while enjoying some of Cambodia's famous dishes such as pad thai and papaya salad.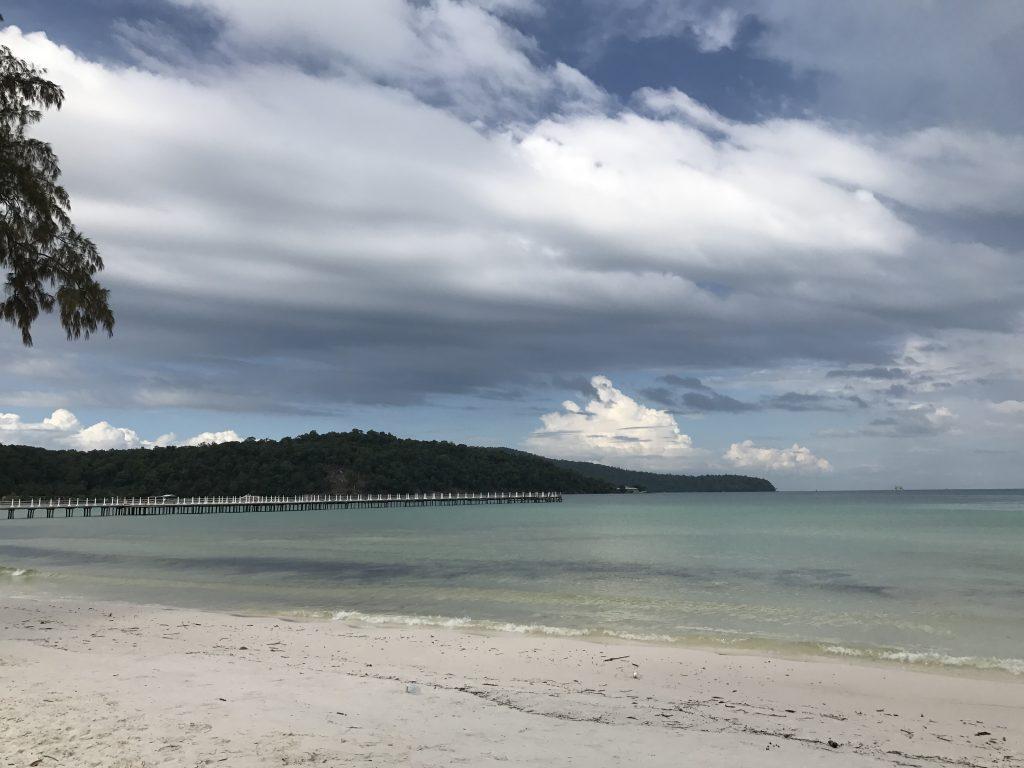 Lima, Peru — Where the City Meets Nature
Senior Cristobal Delgado spent the majority of his life in the metropolis of Lima, Peru. Encompassing a diverse network of cultures, Delgado said Peru is home to some of the earliest Latin American cultures, making it a unique melting pot.
Delgado said he attended an international school and grew up speaking both English and Spanish, immersing him in both American and Peruvian culture.

"There was a constant level of exposure to international cultures in general," Delgado said. "Although it was the American School of Lima it was a place that really celebrated all culture."
One of the most unique aspects of Peru is its variety of microclimates, including the Amazon rainforest, highlands and coastal desert. Located along the coast, Delgado said Lima is not only the capital but also the hub of the country. As a bustling city, he compared it to Los Angeles.

Delgado said one of the things he values most about his home culture is the quality of food and variety of cuisines. Peruvians are known for their seafood dishes, particularly ceviche. Traditional Creole dishes such as lomo saltado (stir-fried steak with rice) are also popular, given the blend of native cultures that make up the Peruvian population, Delgado said.
"In the center of Lima especially, a lot of places are preserved from the early stages of the country," Delgado said.
He said Peru is full of rich ancient culture visitors can experience through some of the many sites that the country is known for. In addition to visiting Machu Picchu, the country's main tourist attraction, he recommends exploring Barranco, the bohemian district of Lima, the beach of Mancora and the Amazon rainforest. The diversity of Peru's topography makes it a popular tourist destination for visitors to experience the native culture and colorful terrain.

Students said they are grateful for the sleepy town of Malibu which contains the beauty of the Pacific Ocean and the warm, enviable climate of California.
Culture provides an integral part of our identities. Students said the connection they feel to their hometowns and family remains strong, despite a large geographical divide.
___________________
Follow the Graphic on Twitter: @PeppGraphic
Contact Lauren Goldblum via Twitter: @Laurengoldblum1 or email: lauren.goldblum@pepperdine.edu