Photos Courtesy of letsfixwashington.com
Two former congressmen added Pepperdine to their tour schedule for the speaker series, "Reaching Across the Aisle," a conversation on the rebellion and necessity of bipartisan teamwork.
Pepperdine Libraries hosted "Reaching Across the Aisle: Congressman David Jolly (R-FI) and Patrick Murphy (D-FI) in Conversation," on Tuesday, Oct. 23, in the Surfboard Room.
Alice Tsay, director for Library Programming and Public Affairs, wrote in an email that the event perfectly embodies Pepperdine's mission as a university.
"We thought it would be fitting to host this event in Payson because libraries are places for knowledge seekers, places where people can encounter and investigate diverse perspectives," Tsay wrote. "More broadly, [civil discourse] is also an essential part of the larger skillset of intellectual inquiry and critical thinking that Pepperdine seeks to cultivate in all of our students."
Jolly and Murphy's tour is part of Respect and Rebellion, a national campaign dedicated to providing college campuses with speakers of competing ideas. Respect and Rebellion is a project of The Village Square, a public education non-profit. ProCon.org, a non-profit committed to presenting research on controversial topics from a nonpartisan angle, is co-sponsoring the event with The Village Square.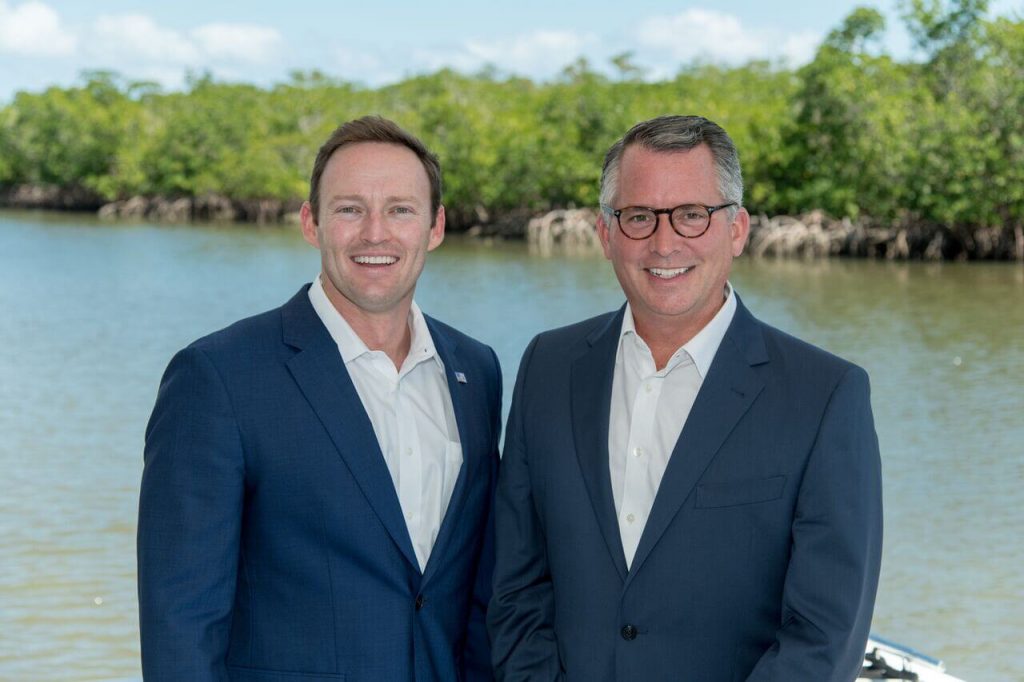 Pepperdine College Republicans and Pepperdine College Democrats will moderate the event.
Garen Kosoyan, senior and president of Pepperdine College Democrats, wrote in an email that Jolly and Murphy are the perfect role models.
"I believe it is crucial to include speakers and student leaders that exhibit attitudes that align with the theme of 'reaching across the aisle,'" Kosoyan wrote. "Hence, when I state that these speakers need to 'exhibit' these attitudes, I mean they need to have a proven track record of committing to the notion of bipartisanship. The former congressmen who will be taking part in this event are perfect examples of politicians who embody these ideas."
Kosoyan wrote that civil discourse is an important part of freedom.
"We live in a country that allows for such freedom of thought and expression to prosper, and we shouldn't be hesitant about reaching out to understand why people hold certain views," Kosoyan wrote. "Civil discourse will always be championed in opposition to violent, divisive rhetoric."
The Pepperdine Libraries website said the congressmen offer an "alternate vision of the future" as American politics becomes increasingly more polarized.
Kosoyan wrote that events like "Reaching Across the Aisle" are essential to establishing a healthier political climate.
"The polarization comes from the lack of such conversations as this," Kosoyan wrote. "People tend to remain within their bubbles of bias and refrain from reaching across the aisle to engage in productive, meaningful conversations. There is a lot of common ground for all political opinions to agree on."
Austin Welch, senior and president of Pepperdine College Republicans, also said polarization is a major issue in current politics.
"I think one of the biggest issues that we have right now is just being so polarized, especially following the Kavanaugh hearing and things going on there," Welch said. "I think there will be a lot of questions that come up about their opinions on that and what they would do because I know they've been on a few television programs since then."
In a video posted on Jolly and Murphy's website, Jolly reflected on his experience in a divided congress.
"I think we both experienced a bit of crushing control of leadership and then the crushing demands of fundraising and you learn very quickly the reality of partisanship," Jolly said.
Jolly and Murphy, who were once opponents in the 2016 race for Florida senator, worked together on issues such as climate change, firearm laws, public safety and campaign finance reform, according to their website.
Jolly and Murphy list gerrymandering as one of the most important issues among many in Washington right now.
"Jolly and Murphy discuss opportunities for bipartisan leadership, how to build political consensus, and to demonstrate that even in times of disagreement on solutions to our country's most divisive issues, those disagreements need not divide us as a people," according to their website.
Welch said he hopes students walk away from the event understanding that political differences don't have to equate to personal differences.
"I think that's the goal at the end of the day, to realize that you can have people who disagree with you and that's completely fine and you can still be friends and that doesn't affect your friendship," Welch said. "That doesn't have to be the end of a relationship or someone who you really care about just because they politically differ from you."
Welch said he hopes students draw inspiration from Jolly and Murphy's bipartisan friendship.
Kosoyan also wrote that he hopes the event helps students learn how to engage with people who have opposing political viewpoints.
"Many of my closest friends at Pepperdine have completely different political viewpoints from mine, nonetheless, I value their friendship just as much as I would have otherwise," Kosoyan wrote.
Welch and Kosoyan are roommates and practice civil discourse in their daily lives.
"It's been fun because it's great that we both disagree starkly on a lot of issues but we're still friends, we still get along well," Welch said. "We poke fun at one another and that's fine, it's all in good fun."
Tsay wrote the "Reaching Across the Aisle" event is an important example of how to be an active and educated citizen.
"Bringing these two speakers together illustrates the importance of acknowledging different viewpoints and of our duty as engaged citizens to inform ourselves and come to our own conclusions about each issue," Tsay wrote. "This is something that's doubly important in a political climate that is very reactive and emotion-driven."
Students and faculty can sign up for updates on Jolly and Murphy's website if they wish to stay informed on their work. Students can also 'Take the Dare' and share the benefits of their personal #subversivefriendship with Respect and Rebel.
____________________________________________
Follow the Graphic on Twitter: @PeppGraphic