Photos by Sam Petersen
Pepperdine students, friends and alumni gathered on Alumni Field for the annual Pacific Sounds Music & Arts Festival on Saturday, March 24. The Board hosted the event and sold tickets for $5 in the Waves Cafe for two weeks before the concert, before charging $15 at the door, and had a record-breaking number of pre-sale tickets, according to The Board member Corbin Ford. This year the event had two student bands, Oddysseys and The Tide Trio, followed by headliners COIN and Electric Guest.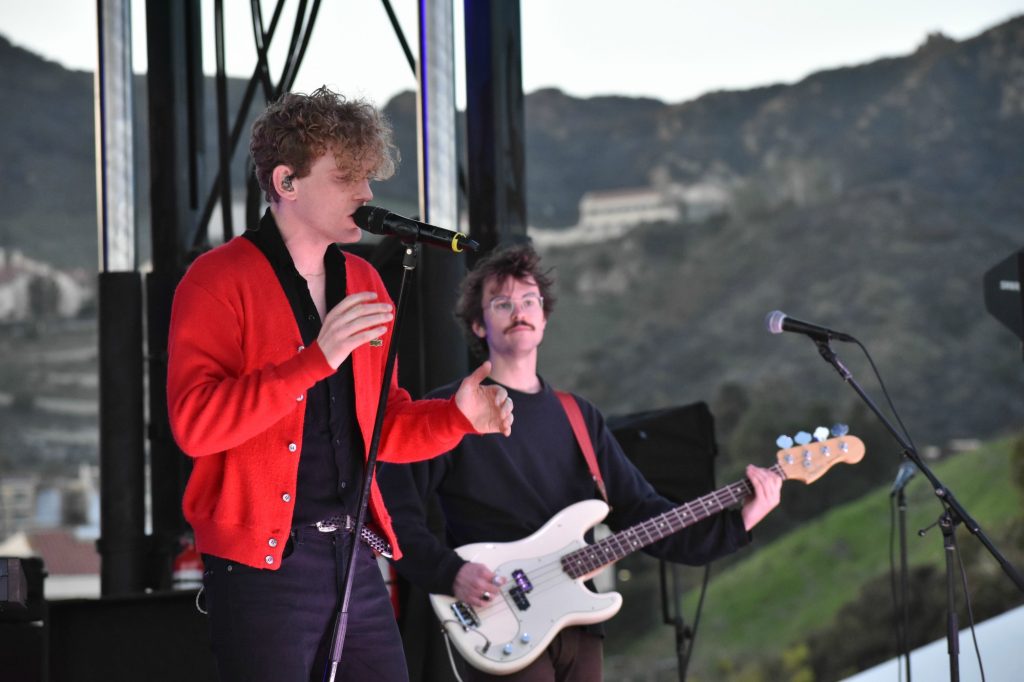 "We've played so many colleges," Chase Lawrence, lead singer of COIN, said after the concert. "But I'll tell you, this is the most special one we've played. You guys go to a very amazing place. I said it on stage, but you guys go to the best school. I'm very serious. This is a very beautiful and very special place. The people are just so kind and loving."
Pacific Sounds opened with The Oddysseys, a student group consisting of juniors Paul DiRico and Josh Corbin, senior Christian Treon, and sophomore Mark Pangilinan. The band formed three years ago and added Pangilinan two months ago as their drummer. DiRico called the band an "indie type" and said the band was excited to open for Pacific Sounds.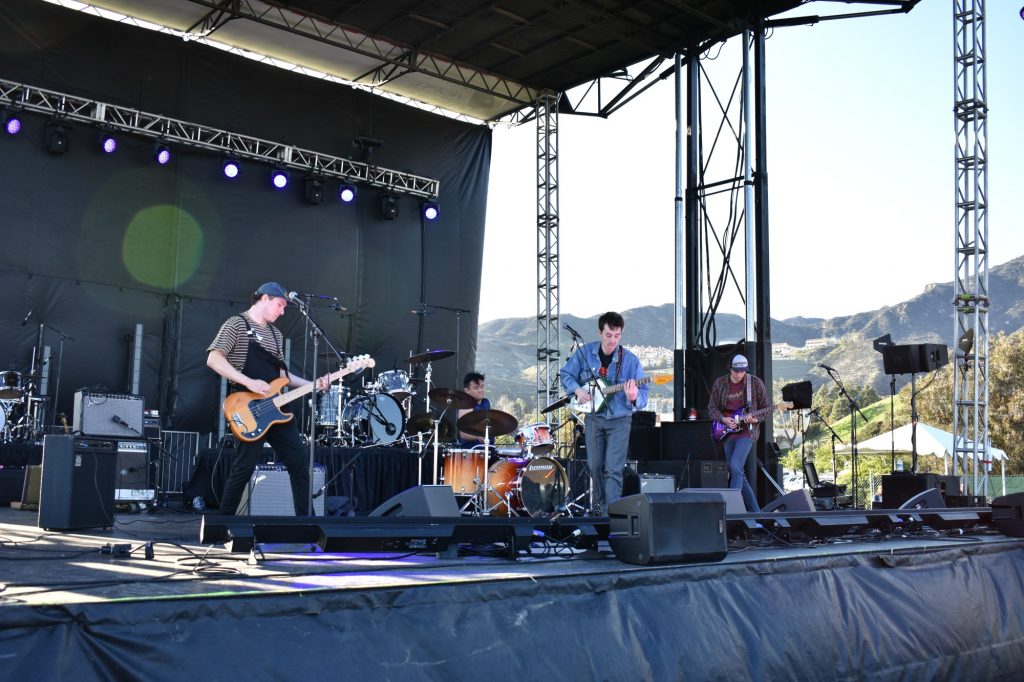 "We were lucky enough to get chosen," DiRico said. "We're glad we got it. It's been a real fun event. In general people were vibing with it, and people were enjoying the set. It's been a real good time, and people have been really accepting."
Students danced throughout The Oddysseys' set and bobbed their heads before taking a seat for The Tide Trio. The Tide Trio consisted of junior Lizzy LeBleu and seniors Becca Blair and Andie Smith. LeBleu previously opened for Pacific Sounds, but played with her friends this year. The band was a slower pace than The Oddysseys, as they played folksy covers of "Love" by Nat King Cole, "Down in the Valley" cover by The Head and the Heart and "Sunday Morning" by Maroon 5.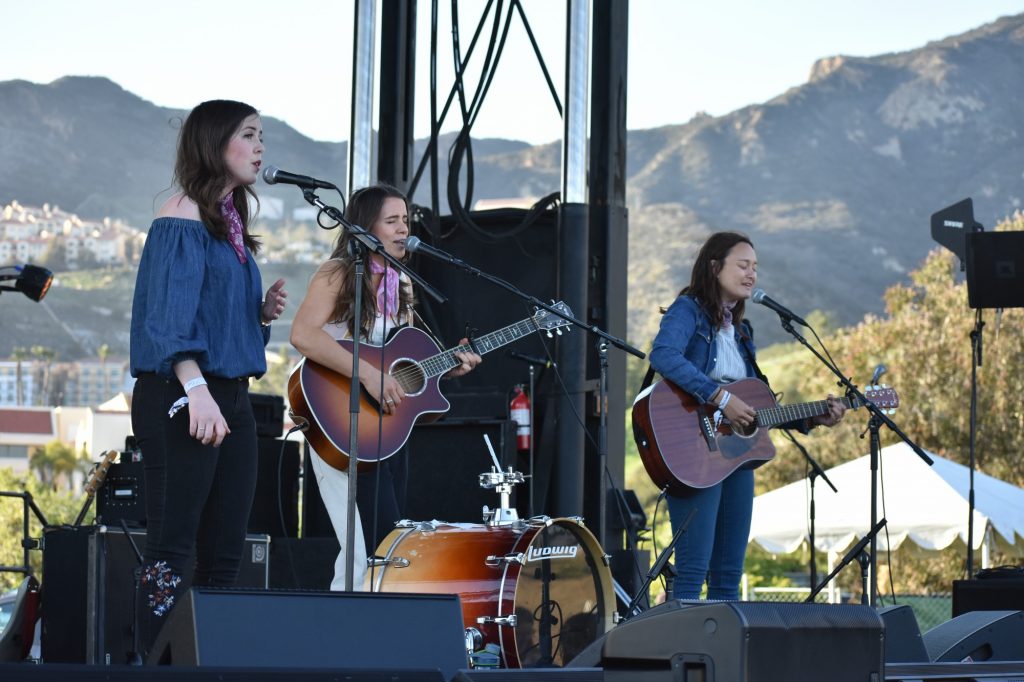 Students left their places in line from the food trucks and ferris wheel once COIN began their first song, "Growing Pains."
COIN is an indie pop band that formed in 2012 in Nashville, Tennessee. The band consists of lead singer Chase Lawrence, lead guitarist Joe Memmel, bass guitarist Zachary Dyke and drummer Ryan Winnen. COIN performed an hour-long setlist, with songs from their 2017 album, "How Do You Know If You Never Try," including fan-favorite "Malibu, 1992."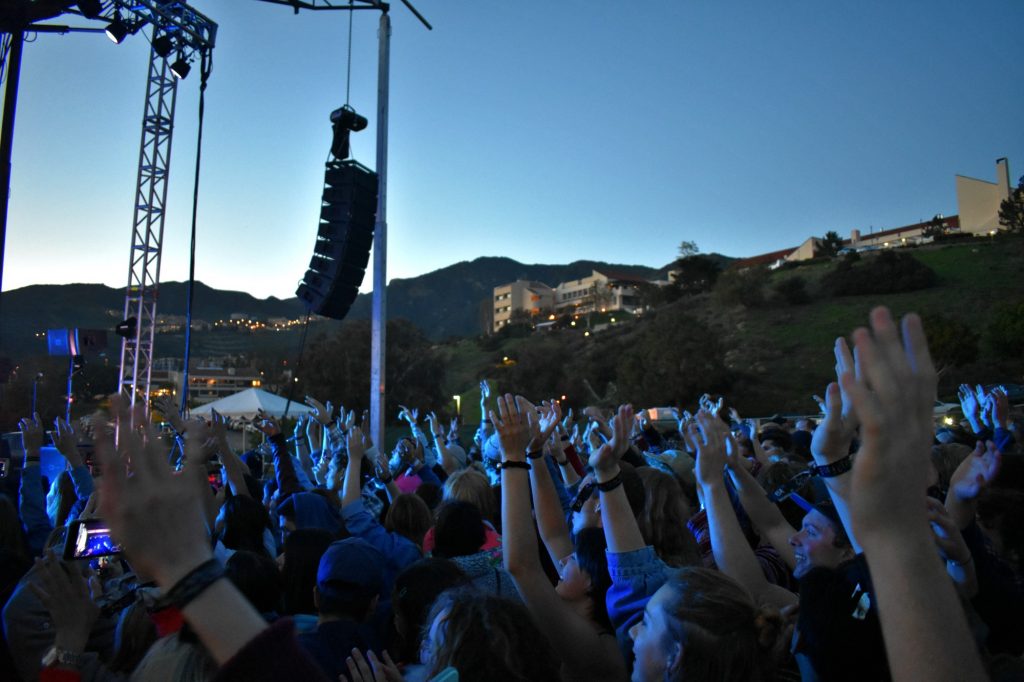 Junior Courtney Boggus saw COIN two weeks ago at the Fonda Theatre in Los Angeles, but came out again to see the band.
"'Malibu 1992' is amazing and fitting for the setting," Boggus said. "So tonight, that's my favorite song."
The band agreed that "Malibu, 1992" was their favorite song to perform at Pacific Sounds.
"It was the first time we've ever done that," Lawrence said. "It was beautiful. It's the holy trinity. [The song] mentions New Jersey, Ohio and Malibu, so now we've played all the places. It was good; it was special."
Memmel agreed. "It was probably the first and last time we'll do it," Memmel said. "I'll never forget that."
Students gathered to watch COIN perform and danced and sang along to the band's hits. When Lawrence came down from stage to meet students at the barrier during "Talk Too Much," students eagerly moved forward to have the chance to be close to him.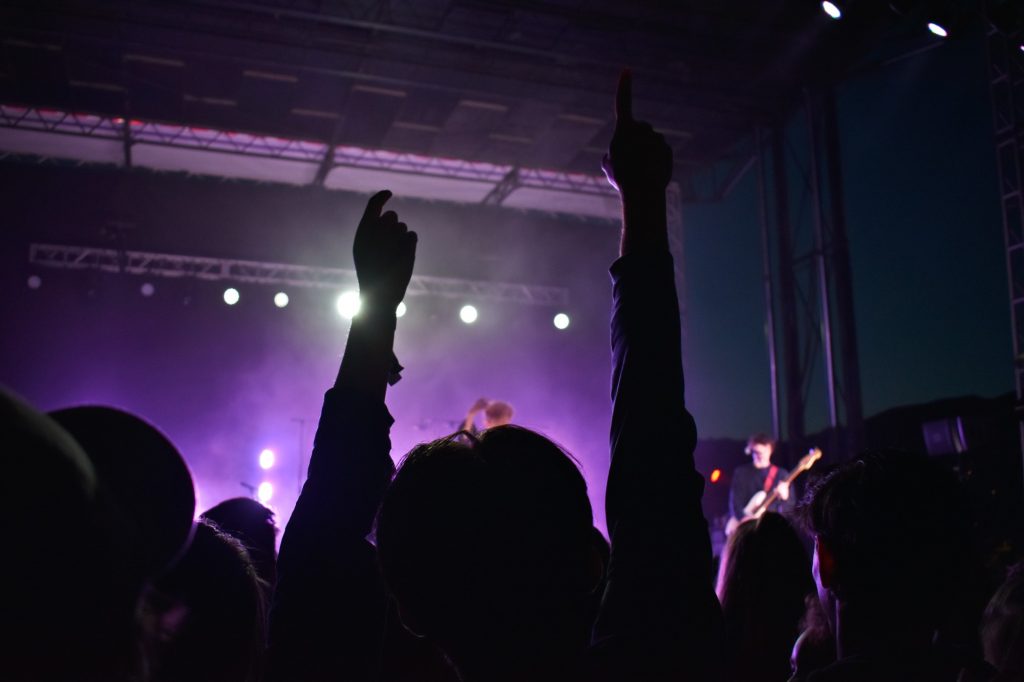 At the end of the set, students cheered for an encore before Electric Guest came out to headline. Electric Guest slowed down the pace from COIN's upbeat and lively setlist, as they performed their indie rock and pop songs. The Los Angeles-based band formed in 2011 and band comprises of lead vocals Asa Taccone, drummer Matthew Compton, keyboardist and guitarist Reese Richardson, and bassist Luke Top.
"Pepperdine, literally look at this school you go to," Taccone said during the set. "It's a complete 180 degrees from what I went to. We're so happy to be here with you."
Throughout the night, students came together to listen to live music, ride the ferris wheel, and eat at one of the four food trucks, with The Grilled Cheese Truck as the most popular with the longest line.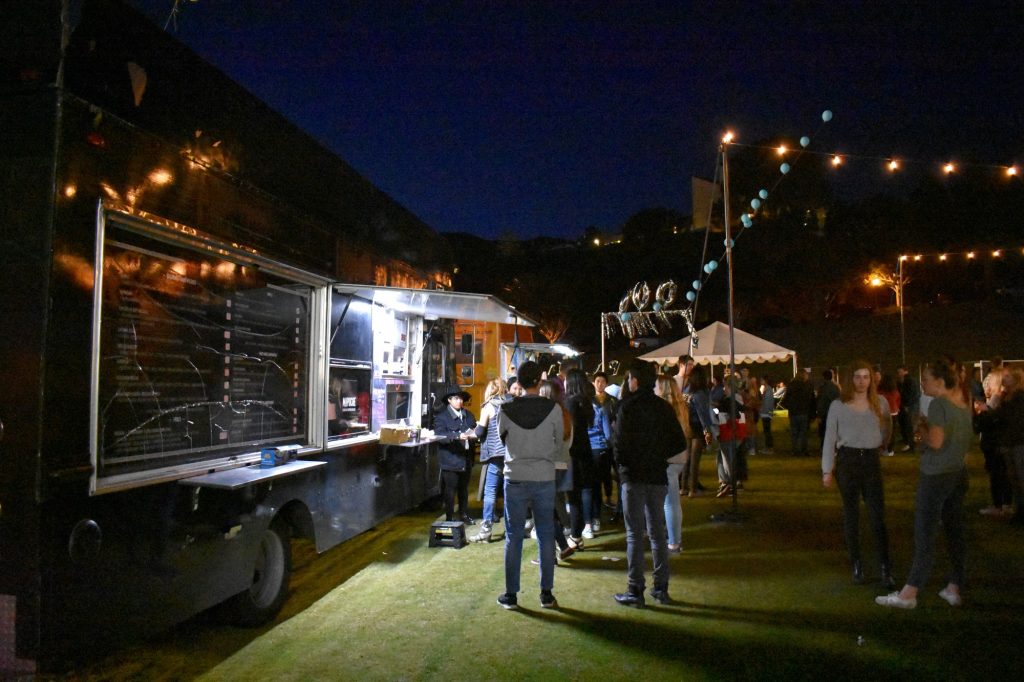 Junior Corbin Ford, a member of the The Board's Weekends, Arts & Culture committee, said this year's event will thrive compared to past years.
"I really hope students just come out and have fun," Ford said. "I came here freshman year with a couple of my roommates. I was just able to meet new people, eat great food, and see the sunset in Malibu. I just hope students are able to take a seat and just relax and enjoy an event for them. In the end it's all for the students."
___________
Follow the Pepperdine Graphic on Twitter: @PeppGraphic