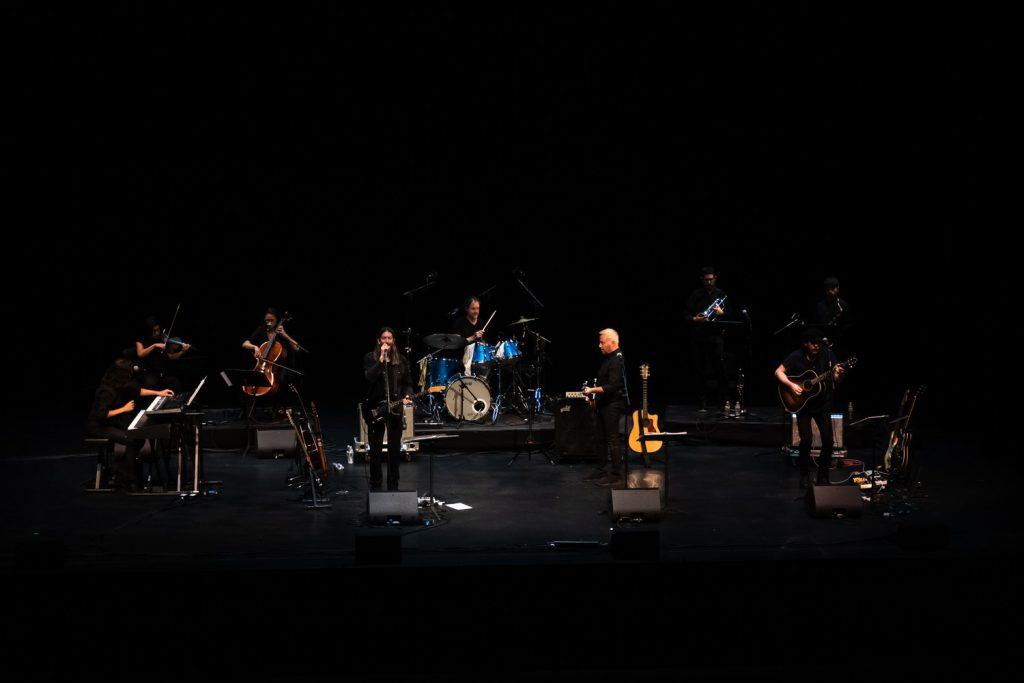 Nine members of Classic Albums Live showcased Let it Be Sept. 8. They had a variety of instruments on stage including acoustic and electric guitars, piano, synthesizers, trumpet, saxophone, violin, cello and drums. Photo by Lucian Himes
Orchestra group Classic Albums Live performed songs from The Beatles' album "Let It Be" in Smothers Theatre on Sept. 8.
Classic Albums Live is a live concert series from Toronto, Canada, which takes the greatest rock albums from big-name artists and recreates them on stage, according to the show's program.
"Think of [our shows] as a recital," Classic Albums Live founder Craig Martin wrote in the program. "These albums are historic and stand the test of time."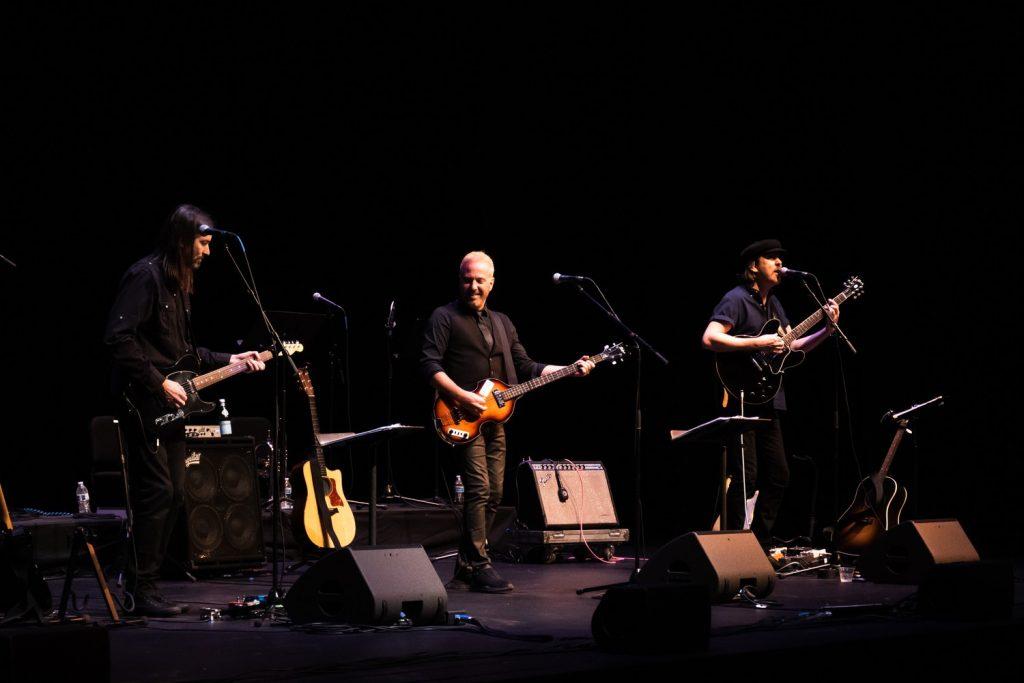 Out of the nine members on stage, Rob Phillips and Dave Azzolini played guitar, Kevin Bath played bass, Will Hare played piano and synthesizer, Ryan Granville-Martin played drums, Alex McMaster played cello, Maya Chilton played violin, Josh Welchez played trumpet and Matthew Silberman played saxophone. All members, with the exception of Welchez and Silberman, are also vocalists.
Classic Albums Live combined both a symphonic and rock band concert into one, by showcasing a wide variety of instruments.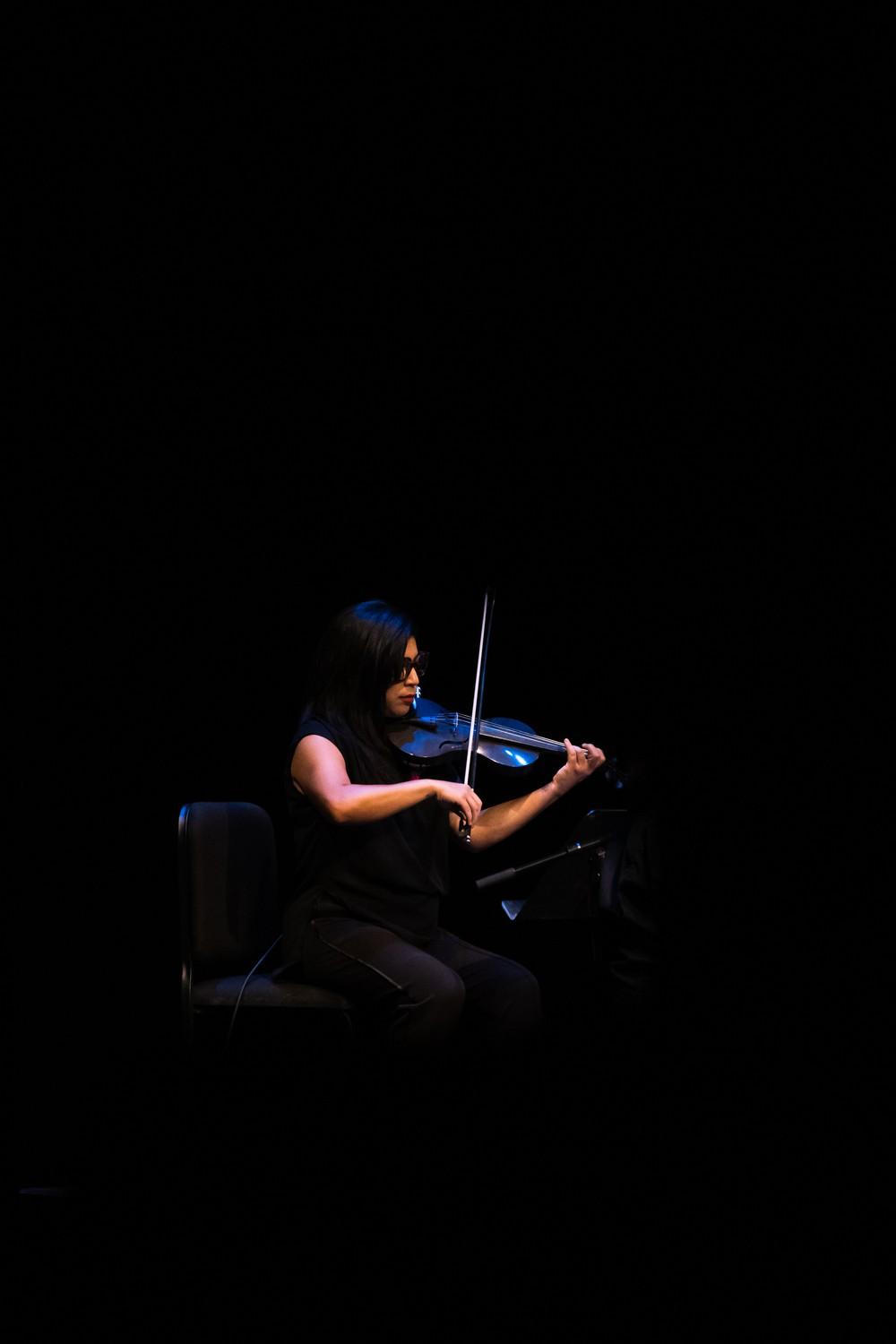 Martin said the group doesn't focus on wardrobe for performances, so the music stands out the most.
"We don't dress up or wear any sort of costume," Martin wrote in the program. "All of our energy is put into the music. We want the performance to sound exactly like the album."
The show is split up into two acts. The first act is solely the group playing the "Let It Be" album from start to finish. In the second act, they play their favorite Beatles songs outside of that album.
Act II consisted of late 60s songs such as "Hello, Goodbye," "Nowhere Man," "Ob-La-Di Ob-La Da," "Here Comes the Sun," "While My Guitar Gently Weeps" and "I Am the Walrus." In "Hey Jude," audience members turned on their phone lights as they sang along.
Classic Lives Albums also performed a couple of seconds of "Her Majesty" to pay tribute to Queen Elizabeth II upon her death, which happened the same day as the concert.
At the end of "Day in the Life," all nine members froze still in action on stage, reminiscent of the mannequin challenge. They then played the final song "Twist and Shout," where the audience stood up and danced for the first time in the show.
Martin wrote in the program how special it is for Classic Lives Albums to be able to perform The Beatles' music live.
"'Let It Be' is the sound of the 70s," Martin wrote. "It is the beginning of a lot of change and lots of history for The Beatles. It was near the end of their collective journey, but they were still sharing and caring for one another."
____________________
Follow the Graphic on Twitter: @PeppGraphic
Email Timothy Gay: timothy.gay@pepperdine.edu