Photos by Brett Bean
Students celebrated Chinese New Year on Friday in Smothers Theatre with the annual Spring Festival Gala, hosted by the Chinese Student and Scholar Association. The event featured music and comedy in Chinese, as well as traditional dance and martial arts.
As guests entered the theater, they received a raffle ticket, a card on which to write a New Year's wish and red inflatable thunder sticks to cheer for the performers.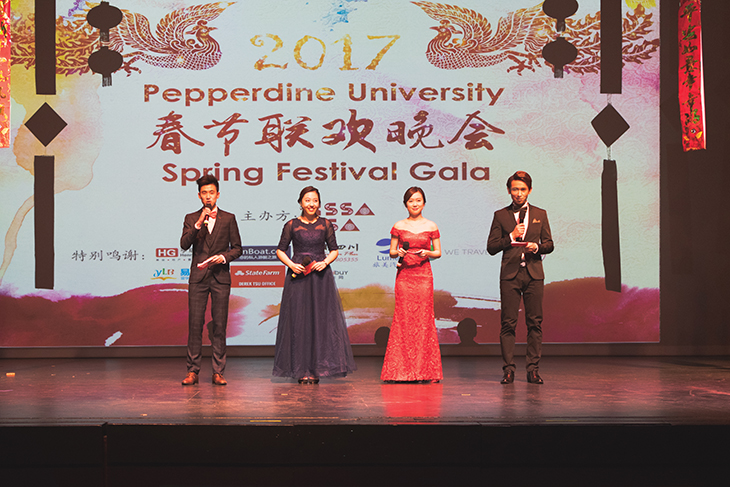 CSSA President and junior Jingyi Chen explained the importance of the event for Chinese international students.
"Chinese New Year is the most important festival for Chinese people. Most of us here are from China; We are international students here. Our parents are in China, and we basically study abroad here alone. It's a good time to gather people together," Chen said.
In China the event is so big and so important that everyone participates, Chen said. The government hosts the event and everyone gathers together to watch it on the television.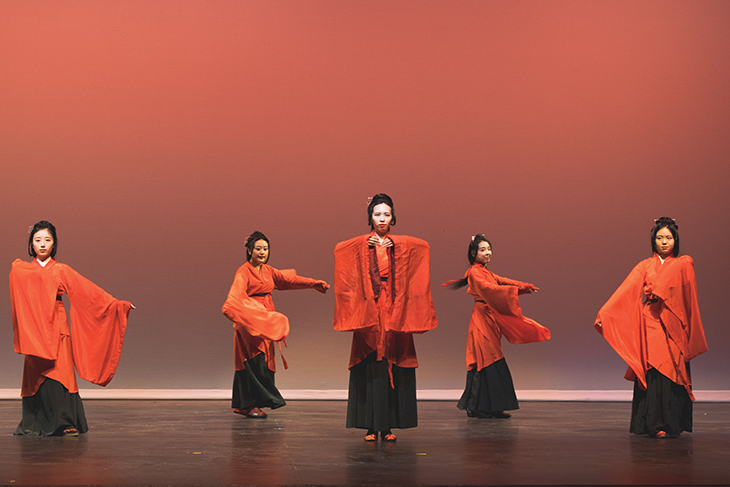 For some Chinese students, such as first year Wennie Zhao, celebrating Chinese New Year this way gives the feeling of being back at home.
"The Spring Festival Gala is a show to recall our memory for our country, China, because this is a traditional event," Zhao said. "We are very thankful for all Chinese students who prepare for this show. Everyone is great in this show, actors, actresses, even the audience. I think it's great."
Chen said that the Spring Gala is one way that CSSA supports international Chinese students, helps them deal with culture shock, and shares Chinese culture with American students. Ten percent of Pepperdine students are not from the United States, and 37 percent of those international students are from China, according to the Admissions website.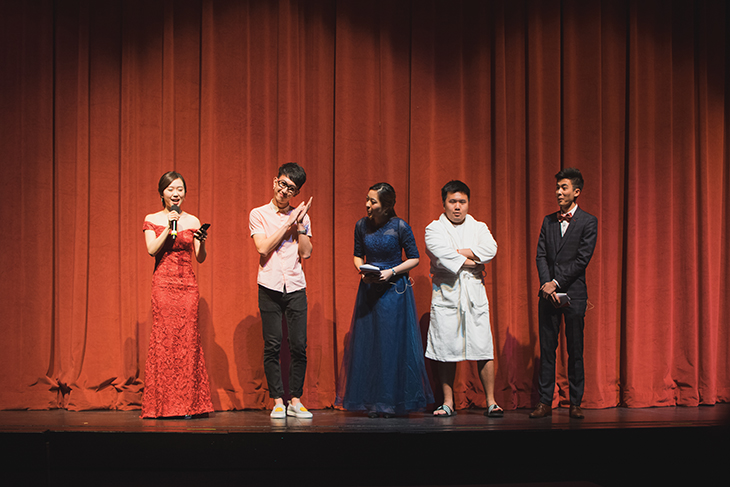 Although the event was mostly in Chinese, performances such as dance and martial arts helped to bridge the cultural gap and give American students the opportunity to learn about real Chinese culture, Chen said. "They don't need language to understand those shows."
Zhao also sought to combine cultures at the Gala by dancing to K-pop and Rihanna songs with two other students.
"K-pop is very popular in the world, and I'm now in America so I wanted to dance to one American song," Zhao said.
The Spring Festival Gala has grown over the years, incorporating more performances and drawing more people. Last year the event was held in Elkins Auditorium and about 200 people attended, according to Chen. This year, the event expanded to Smothers Theatre and more than 300 people came. The Pepperdine CSSA invited Chinese students from all over the LA area to join in the celebration.
Next year, Chen said, the goal is to invite more American students and make it so that those who don't speak Chinese will be able to understand more.
Future events hosted by the CSSA can be found on their Facebook page.
__________
Follow Lidia Bayne on Twitter: @lidiabayne