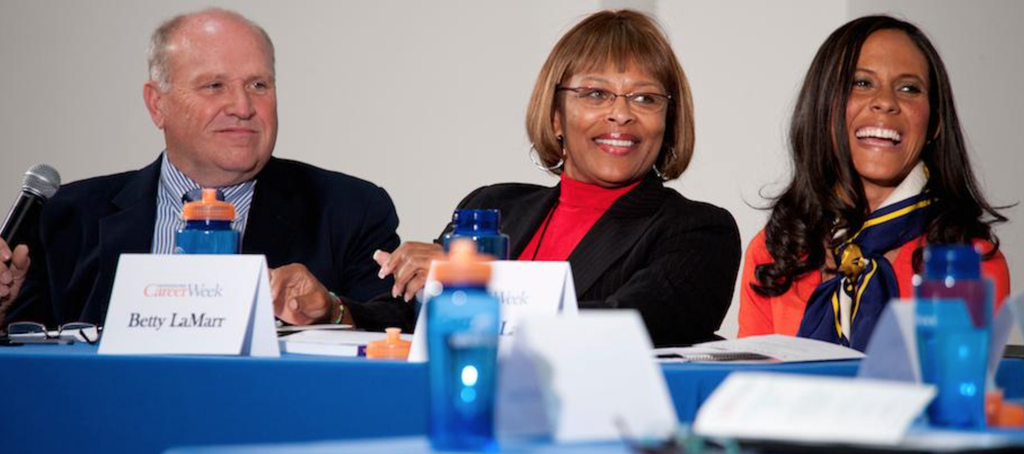 Photo courtesy of Pepperdine Career Center
Career Week begins Monday and will continue through the end of the week.
The week includes events at all five of the Pepperdine campuses across Southern California and online to help students make the transition from the classroom to career. Sessions are taking place at Seaver College, the School of Law, School of Public Policy, the Irvine Graduate campus and West LA graduate campus.
"Students who are getting ready to graduate should actively be thinking about and searching for jobs and internships," Career Center Director Amy Adams said.
Information sessions are offered all week long on topics ranging from job searching to financial literacy.
"Walk-ins are allowed at all the events, but for the programs that include lunch it is really helpful if students register in advance," Adams said.
Convo credit will be offered at two events: Alumni Career and Calling Panel on Wednesday from 7 to 7:45 p.m. and Living Intentionally: The Millennial's Guide to Finding your Calling on Thursday from 4 to 5 p.m.
Other seminars include the Road Map to Career and Money session presented by a financial strategist, which will help students learn how to be financially literate. Also, students can learn about work opportunities at the FBI and life in the academy from a FBI special agent recruiter.
There will be industry-specific lunch-ins and learn sessions about the pre-health and sciences, business and wealth management, nonprofits, and public service.
"I'm looking forward to learning about jobs and internships at Paramount Pictures because I love movies," sophomore and economics major Miguel Garcia Ramos said.
The Paramount Pictures information session about leveraging your internship experience will be on Thursday from 6 to 7:30 p.m.
There is a session about finding international and domestic internships and jobs. Adams said these sessions will be useful to international students or students who would like to work around the world. The program will offer advice on navigating the hiring process, standing out from competition and how to build relationships with international companies and organizations.
"Language skills as well as cross-cultural experiences among other things are really enticing to employers, so we are doing a session on how you can translate your study abroad experience for the grad school, internship or job application process," Adams said.
A study conducted by Pepperdine in 2015 at the time of graduation found that 51 percent of Pepperdine students had jobs on graduation day, and within six months of graduating, 74 percent of job seekers (not the whole class) were employed. According to Adams, 17 percent percent of Pepperdine students had been admitted to grad school.
Additional information about Career Week can be found on the Career Center's website and students can register for events on Handshake.
Students can learn more about internships and jobs at the annual career fair on Thursday, Feb. 11 from 11:00 am. to 2:00 p.m.
________
Follow Bryce Hanamoto on Twitter: @bryce_moto