Photos by Monica Avila
Cafecito Organico, a coffee shop located in Point Dume Village, opened its doors for the last time Jan. 31.
As of Feb. 1, the store has officially closed. It is not clear why the coffee shop has closed, and ownership could not be reached for comment. A replacement vendor is expected to fill the available space soon.
Cafecito Organico opened its doors on July 2012 and shared the space with the bookstore Bank of Books up until April 2016 when the bookstore had to close.
"There will be a replacement store relatively quickly and it will be a coffee store," Kathryn Natalia, Point Dume Village property manager, said.
Senior Desmond Herring shared his thoughts on Cafecito Organico's recent closing.
"I was pretty bummed when I found out that Cafecito Organico was closing, especially because I found out by driving there last week expecting to hang out and study for a while," Herring said.
For students who want to study off campus the closing of Cafecito Organico may limit their options.
"I never study on campus and even more so this year now that Payson is closed and parking makes it hard to get anywhere," senior Monica McGinty said. "I like to go to the few places around Malibu because I don't have time to drive to a cool coffee shop in Santa Monica so I wasn't particularly happy with the news."
Junior Annie Sides expressed her hopes for the new opportunity.
"I am hoping for an affordable, good coffee place that isn't too crowded," Sides said. "I'm tired of going to Starbucks and Coffee Bean only to realize that every seat and table in the entire place is taken."
There is no timeline for when a new coffee shop will open its doors at Cafecito Organico's former location.
"We have several interested parties and I'm sure the landlord will be making a decision extremely fast," Natalia said.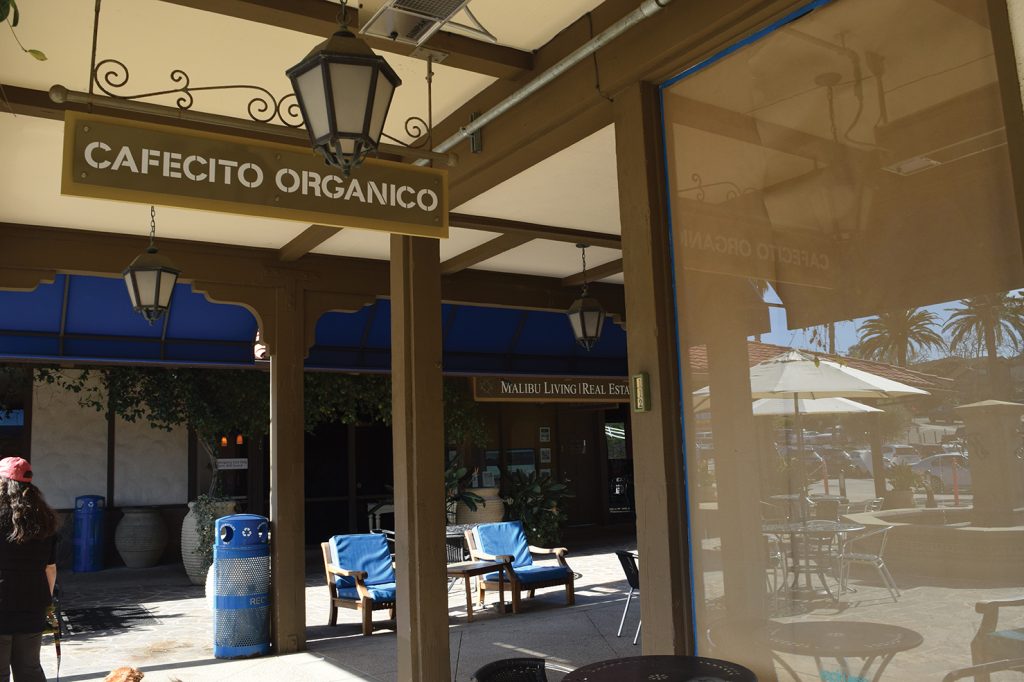 Senior Josh Tien felt impartial about Cafecito Organico and its new replacement.
"I don't really think too many Pepperdine students frequented Cafecito Organico, but what I do know is that I went to Cafecito Organico once and that was enough for me," Tien said. "Point Dume is pretty out of the way too so I don't think I'll check out the new place unless I hear a lot about it."
Other students expressed their interest in having something other than a coffee shop.
"Malibu is already slow-paced as it is," junior Daniel Perez said. "The last thing this place needs is another coffee shop for people to just sit around at."
Senior Michael Ortega shared his enthusiasm for a new coffee shop.
"I don't know what we can expect, or when, but I think it's exciting to know we'll have something new coming to Malibu," Ortega said. "I feel like things change pretty slowly here so hopefully this new place really adds a lot to the city as a whole."
___________
Follow Sebastian Lopez Barba on Twitter: @SebLopezBarba