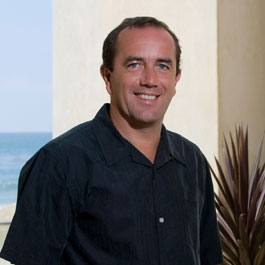 Photos courtesy of Pepperdine University
Buenos Aires Program Director Rafael De Sanzo is transitioning out of his role, according to an email sent to BA alumni from Dean of International Programs Charles F. Hall. De Sanzo has been the program's director for 14 years.
De Sanzo did not respond to multiple requests for comment from the Graphic, but commented on one of the Graphic's Facebook posts, "Love you all." In a separate post, he wrote, "All of you were amazing to me and my family for many years." He continued, "The Pepperdine mission and spirit is great."
In a comment since deleted from the post, De Sanzo wrote, "Sometimes people do not represent what the legacy is."
In an email to the Graphic, Hall did not give further details as to why Rafa is leaving his position.
"Unfortunately I cannot comment on someone else's personal matters, but I know I am very grateful for the 14 years that Rafa has given to students who have gone to the BA program," Hall wrote to the Graphic. "He made a difference in so many lives and he'll be missed."
Hall wrote to the Graphic there are "no plans in place" for De Sanzo "to work in a formal capacity at Pepperdine."
"At present, the BA students will be arriving to the program this Friday, Jan. 19," Hall wrote to the Graphic. "The interim director, Tati Guerrini and the rest of the BA staff and faculty have been preparing for the spring semester.  They are very excited to welcome the students and plan to support them in every way possible."
Maria "Tati" Constanza Guerrini, former program assistant, is now the interim director for the incoming spring semester, Hall wrote.
"Each of you know first hand how much Rafa has meant to students over the years," Hall wrote. "We wish him and his family all the very best as he transitions into a new chapter of life."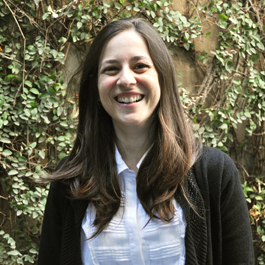 This is a photo of the incoming Buenos Aires Program Director, Tati Guerrini.
In Hall's email, he expressed that De Sanzo will be missed, but that he expects Guerrini to do a great job leading the BA program.
"Feel free to express good wishes to Rafa and his family and let him know how much he will be missed," Hall wrote.
UPDATE Wednesday, Jan. 17 at 7:45 p.m. This story has been updated to reflect statements from Hall, and Facebook comments from De Sanzo.
The Graphic has reached out to Pepperdine's Public Relations Office, Hall, De Sanzo and Guerrini for comment. We will update this story with more information as it becomes available.
_________________________________

Follow Pepperdine Graphic on Twitter: @PeppGraphic