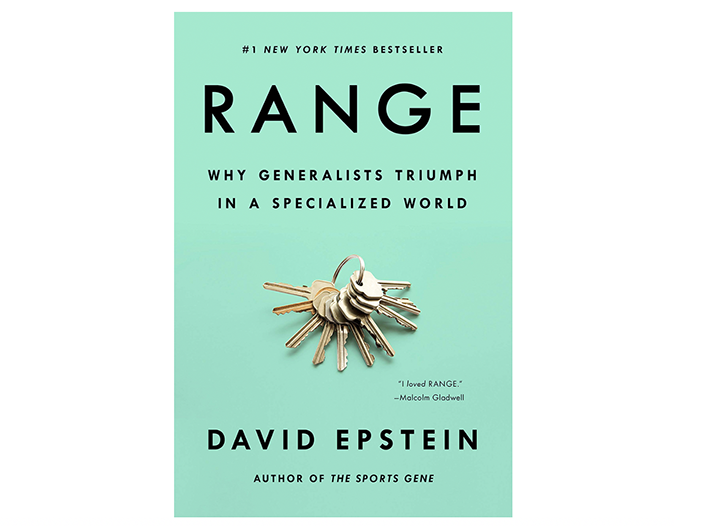 "What are you expecting to do with a _____ degree?"
This question has ruined many-a-Thanksgiving-dinner for undergraduates. It implies more than an innocent interest in a student's career goals. It's an accusation: "You are studying something I don't find useful."
Thanks to David Epstein and his new book "Range: Why Generalists Triumph in a Specialized World," undergraduates now have an answer to this age-old question. In a society where it's unacceptable to have a major that doesn't "pay well" or "make sense," Epstein provides hard data for why learning how to think can be much more lucrative than merely learning what to think.
"Range" is a nuanced social commentary disguised as a self-help book. Epstein is frustrated; he thinks the status quo of specialization was arrived at without any thoughtfulness or meaningful debate.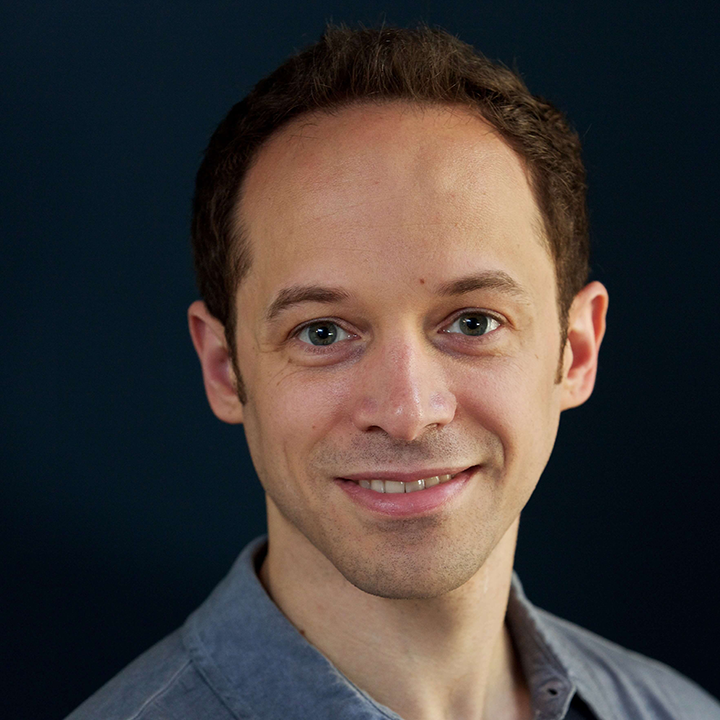 Picture of David Epstein. Photo Courtesy of MorningBrew.com
Details from his personal life elucidate where his sympathies lie. A Columbia graduate who majored in Environmental Science and Astronomy, Epstein was writing for Sports Illustrated as a journalist just a few years later. In 2019, he published "Range," a book that has little to do with environmental science, astronomy or sports. Yet, the book is clearly the result of all his diversified experience.
Why is Generalization Useful?
Though it may not seem like it when scrolling through a LinkedIn job board, careers that will grow in the next 50 years require more generalization and less specialization.
Epstein defines two classifications of problem-solving: "wicked" and "kind," which come from psychologists Daniel Kahneman and Gary Klein.
"Kind" problem-solving is repeatable — it's "down to a science." Epstein cites golf and chess as "kind-world" problems, as someone who plays 10,000 hours of chess will be exponentially better than someone who has played 10 hours.
However, since there is a limited scope of possibilities for "kind" problems, it's feasible to make a formula for a computer that mimics the repeatability of these fields. Epstein writes about the master-chess player who famously lost to IBM's Watson. (And if you don't think this theory applies to golf, watch this video of a robot hitting a hole-in-one).
In short, the job market is shrinking for "kind" world problem solvers, leaving a lot of room for those who know how to navigate the "wicked" world.
"Wicked" problems are problems that have no formula. Innovators of science break rules. They are the people who look at something from a different perspective for the first time, according to Epstein. He writes about Nobel laureates, who are "at least 22 times more likely to partake as an amateur actor, dancer, magician or other type of performer [than the general public]." This, Epstein asserts, is no coincidence.
Scientists who exercise the creative parts of their brains are much more adept at seeing scientific problems in a fresh light. Great knowledge coupled with creative problem-solving abilities gives rise to scientists who change the world.
The Problem with Experts
The modern world is science-driven. However, Epstein argues that humans often depend too much on data for opinions, when opinions require interpretation of data. It's easy to think that as long as someone has an expert on their side, they're foolproof. Perhaps this is the case some of the time, but Epstein points out how there are times in which experts look so narrowly for facts that they miss the underlying truth of the situation, sometimes with calamitous consequences.
This sentiment is affirmed when Epstein speaks with Arturo Casadevall, a prolific scientist whose discoveries about fungus led to the foremost treatment of AIDS we have today. New York City's Albert Einstein College of Medicine hired Casadevall to reform its curriculum.
Unsurprisingly, he's trying to give medical school students more range by incorporating classes like "philosophy, history, logic, ethics, statistics, communication and leadership."
Casadevall said he thinks scientists today are not taught how to think, merely what to think: "You have people walking around with all the knowledge of humanity on their phone, but they have no idea how to integrate it. We don't train people in thinking or reasoning."
Implications for Higher Education
While reading "Range," one can't help but see the parallels between the data Epstein uses to argue his case and modern education. In high school, students are supposed to have a passion. That's what colleges want to see. Then the student gets to college, and if they're not specialized already, they sure will be by the time they're forced to pick a major.
Even after college, employers exercise the archaic idea that the best person for their organization are those who have taken the most classes in their field. If they're hiring someone for a marketing position, obviously the person who's going to do the best for them is the candidate who's taken the most marketing classes.
Hiring based on past coursework might be fine for an entry-level position where all a business wants is someone who's not going to screw up irrevocably. But if these companies were looking for innovators, they would've missed out on David Ogilvy (who didn't attend college), Seth Godin (a Computer Science major), and Tim Ferriss (an East-Asian studies major). Perhaps this model of hiring is why the average American will have 11 jobs before the age of 50, according to the Bureau of Labor Statistics.
What's particularly striking is research from Kiwi researcher and academic James Flynn, who specializes in IQ. Colleges, especially liberal arts colleges, often tout their success at having students "think critically" by putting them through a core curriculum of different subjects. Epstein writes that according to Flynn, though, this is not the case.
"'Even the best universities aren't developing critical intelligence,' he told me. 'They aren't giving students the tools to analyze the modern world, except in their area of specialization. Their education is too narrow,'" Epstein writes.
Flynn does not mean that every computer science major needs an art history class, but rather that everyone needs "habits of mind that allow them to dance across disciplines."
Flynn's research supports his opinion. He cites a study in which he gave a critical thinking test to seniors at America's top state universities. They found that there was no correlation between GPA and "broad conceptual thinking." This might be surprising at first, but upon further inspection it's rather intuitive: If a student is learning something from a specialist, they are going to get a one-dimensional understanding of the subject.
Specialists often lose sight of the whole picture. Take the MIT physics graduates who didn't know how to power a light bulb with a battery as an example. They had spent so much time on the high-minded physics concepts that they forgot the basics. This, while humorous, is also quite scary.
Oftentimes, scientific innovations come from a re-remembrance of fundamental principles of science. How many innovations are we missing out on as a result?
This isn't to say specialization isn't necessary. If someone gets a tonsillectomy, they shouldn't care whether or not the surgeon has read "Nicomachean Ethics"; they should want somebody who went to med school and has done a lot of tonsillectomies before.
There's a place for specialization in society, but Epstein believes it has taken too big of a place in institutions. With technological innovations, the world is going to need innovators, people who can bring a lot to the table. It is these people, people with range, who will be able to take scientific innovation and use it to change lives.
As biologist E.O. Wilson says, "We are drowning in information, but starving for wisdom."
__________________
Follow the Pepperdine Graphic on Twitter: @PeppGraphic
Contact James Moore on Twitter: @james25moore or email: james.moore@pepperdine.edu