The Gathering's worship band unites to play their folksy praises to God for the first time during the new semester, August 22. New students said they were eager to find where they belong in the community. Photo by Beth Gonzales
As my first week on campus began, I was eager to attend the outdoor church where many of my freshman year memories were made, The Gathering.
This local church that meets Sunday mornings stirs my body, soul and five senses through its natural elements. These are elements that are worthy of a story because it's part of an experience in which I devoted all my energy and enthusiasm. Here, I find a wonderful sense of family amid the oceanside trees tucked behind Zuma Beach.
The aroma of pines and morning dew felt adamantly present with the 10 a.m. mist over the Pacific Ocean, those chilly Malibu mornings familiar to our beach-side community.
As the worship music began to play, and the rope swing in the corner of the church under an oak tree had finished swaying from my long ride, I found myself hugging and welcoming all the new students who had come to check it out — recognizing some students out of the multitude I had met during the Year 2 Welcome.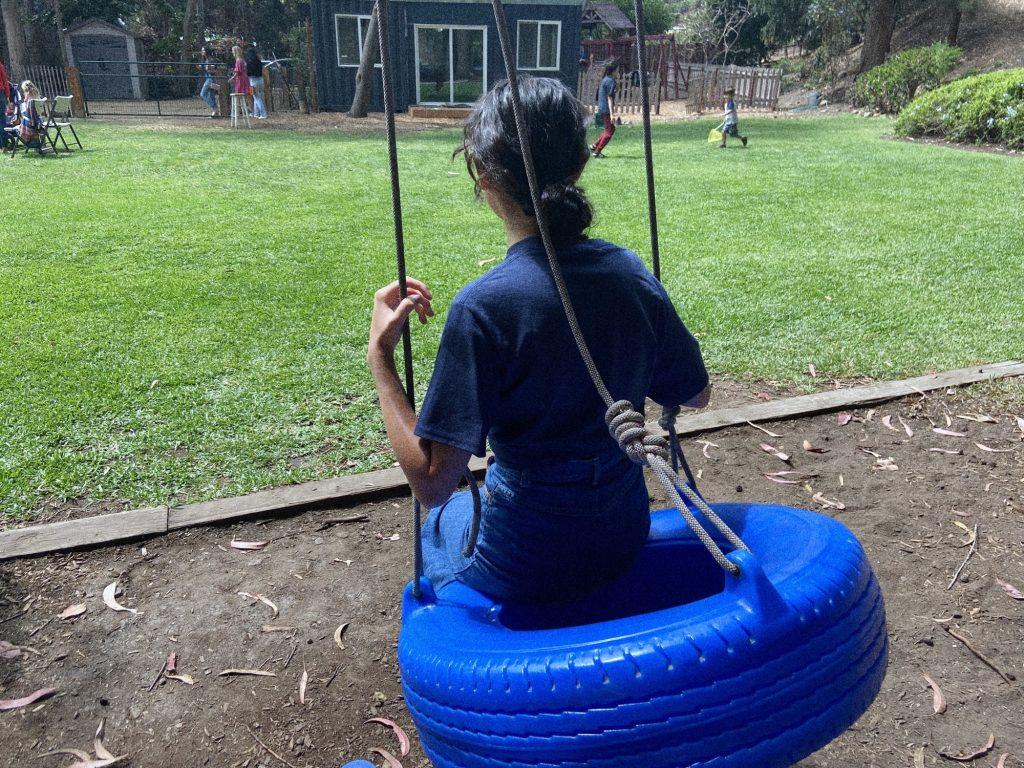 The table out front had containers I mistakingly took for water, but coffee was pouring out. As I took a sip, I quickly realized black coffee is not my forte. While it is a lovely church classic, I wasn't willing to figure out the science of creamers and sugars this very morning.
The acoustic-based worship music started, set up on a small wooden stage under the church tent, and the audience began to sing along to classics like "Build My Life," that read "Open up my eyes in wonder."
There's nothing like the satisfaction of knowing a song or two in church. Even through guitars, cajóns, finger tambourines and more — all I could hear was the sound of singing voices lifting and warmly circulating the air around me. After the year we've had, a sense of peace was a delightful change.
"I want people to encounter the Holy Spirit, a feeling of love and being filled," senior and Worship Leader Lily Dyer said. "I love seeing people engaged, with their eyes closed and swaying a little bit, they're talking to the Lord in that moment."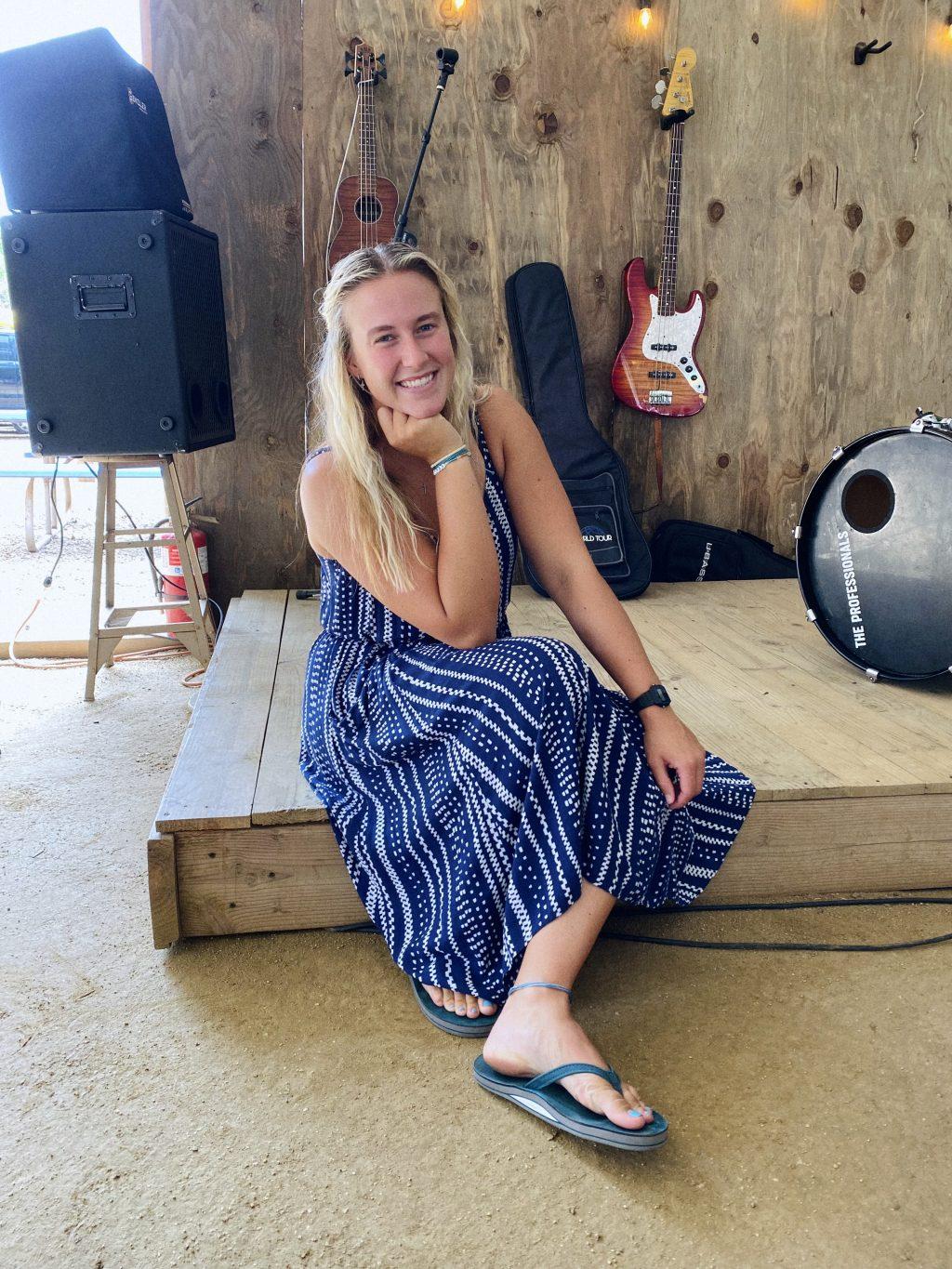 As Pastor Brian Kelly began to speak, he emphasized Acts 20 and Paul's farewell talk to the elders, asking, if we could have one last talk with our family and friends, what would it be? This church often raises such interesting and important questions.
Kelly spoke on the three truths regarding the sacred responsibility in loving one another well. These included team effort, the glue of generosity and tears of prayer. Reminding us that in moments of weakness, a Christ-centered church should work as a team — this reminds me of what Pepperdine should be.
"I want Pepperdine students to feel a deeper love for Christ and His Word, and for you guys to develop healthy Christ-centered friendships," Kelly said.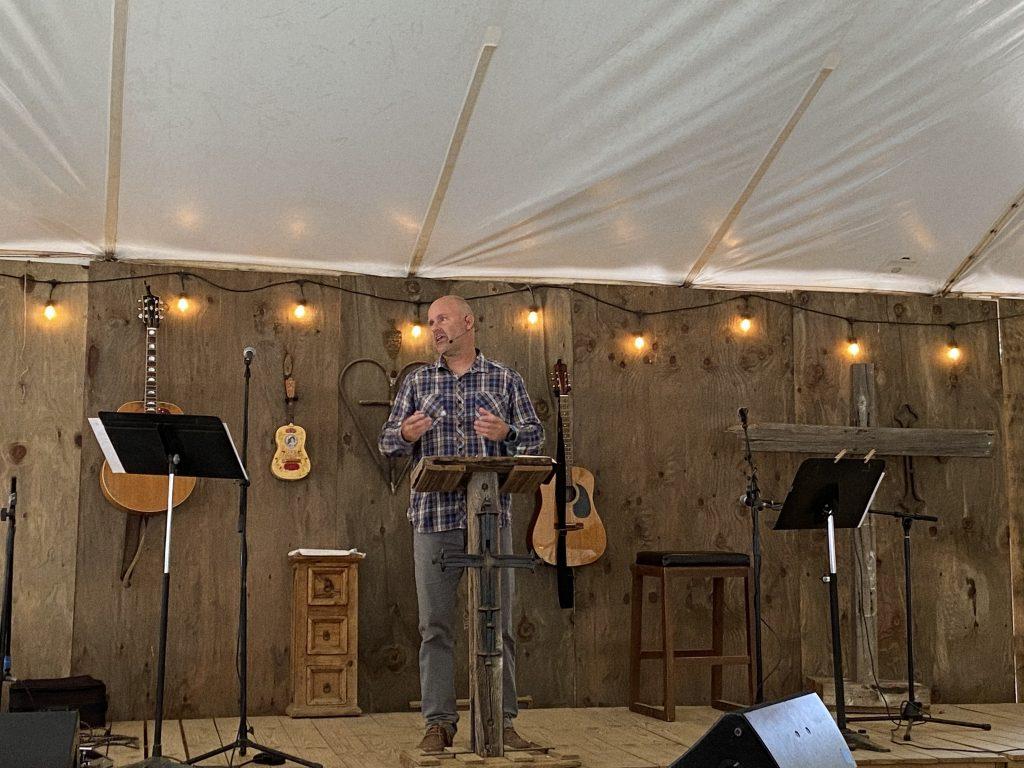 The day ended with more worship, a pleasant way to bookend the experience. One of the heartwarming glimpses I caught were parents dancing with their children after they spent time during the service playing in the grass, and people of all ages with their hands in the air as they surrender.
Pepperdine alumna ('19) and volunteer Sierra Perry said she joined The Gathering years ago after a day of surfing and has been coming ever since.
"I didn't have shoes on and I had wet hair and I said, 'This is the spot,'" Perry said. "I love getting to be outside because I worship more intimately with God. It is a super special thing having families in this area who have decided to come in and love on me."
But the most incredible sight to see was the people themselves. Together, for the first time or not, hopefully with many more to come.
____________________
Follow the Graphic on Twitter: @PeppGraphic
Email Beth Gonzales: beth.gonzales@pepperdine.edu