Photos and graphics by Cassandra Stephenson
In the wake of the Parkland shooting, gun laws in the United States are coming under serious debate.
But restrictions vary widely by state, with some requiring only an instant background check to purchase a weapon. Others, such as California, have some of the strictest gun laws in the nation.
California has 108 firearms-related laws on the books, the most of any state. Purchasing a gun in California requires a multi-step process, which even California residents looking to buy guns may not be familiar with, according to Martin Remmen, general manager and chief financial officer of Shooter's Paradise of Oxnard, Inc.
Remmen has worked at the Shooter's Paradise gun range and store for about a decade. He said customers come in, almost daily, with no idea about what they have to do to purchase a gun.
"Most, they're first-time buyers," Remmen said. "When they come in they don't really know what's expected of them, unless they possibly called on the phone and asked the same question prior to [coming in]."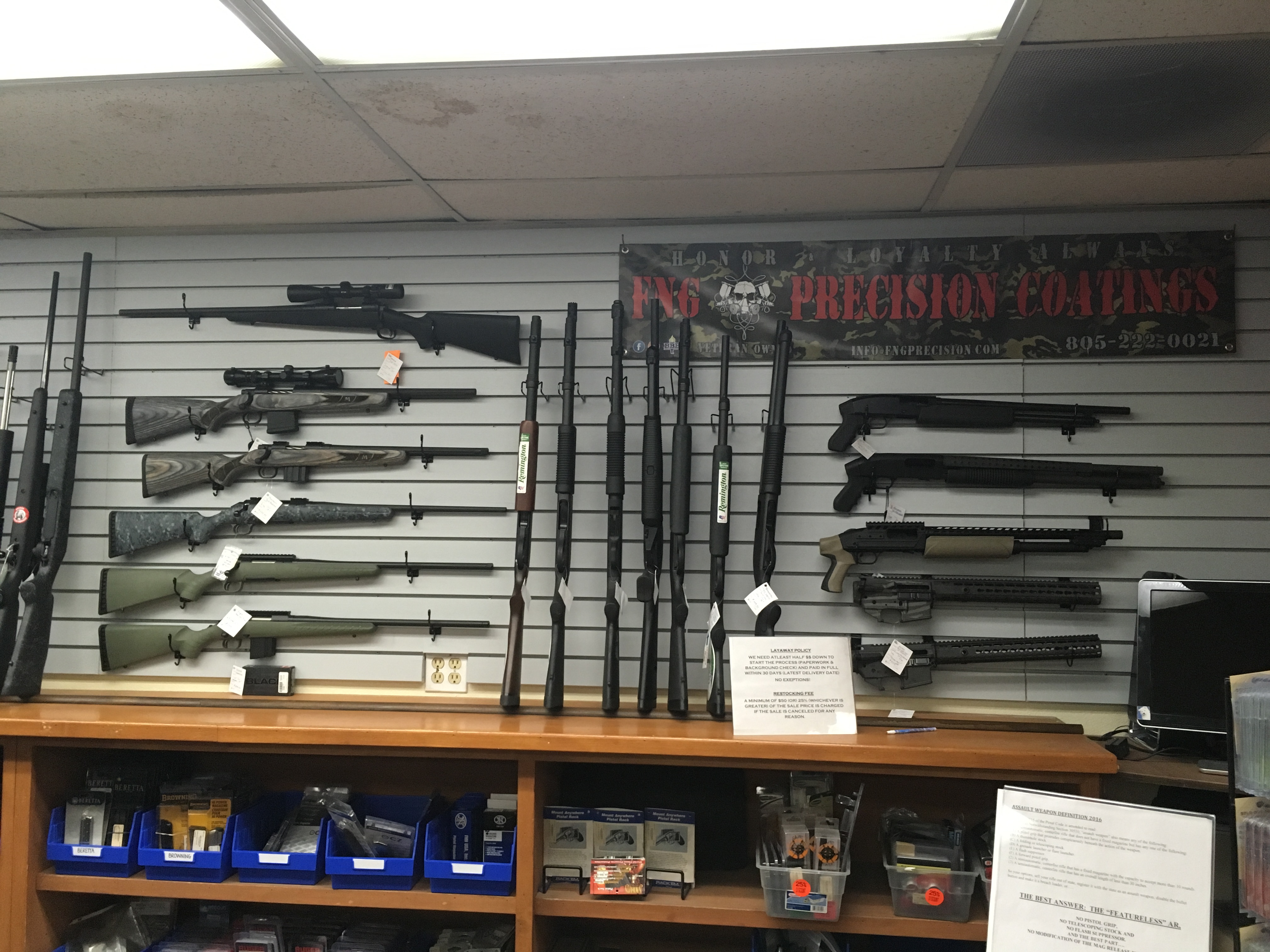 Selecting a Weapon
It is illegal to purchase or gift assault rifles — including the ArmaLite 15, the weapon used in the Parkland shooting — in California. This includes assault rifles with "bullet buttons," which require shooters to use a special tool to change magazines, according to legislation that went into effect Jan. 1, 2017.
In California, an assault weapon is generally classified as "a semiautomatic, centerfire rifle that has the capacity to accept a detachable magazine and any one of the following: a pistol grip that protrudes conspicuously beneath the action of the weapon, a thumbhole stock, a folding or telescoping stock, a grenade launcher or flare launcher, a flash suppressor [and] a forward pistol grip," according to Senate Bill 23.
Assault weapons also have a fixed magazine with the capacity to accept more than 10 rounds. More specifications for assault rifles, pistols and shotguns are available on the Department of Justice's website.
However, the official Assault Weapons Identification Guide on the DOJ website is marked as "currently under revision."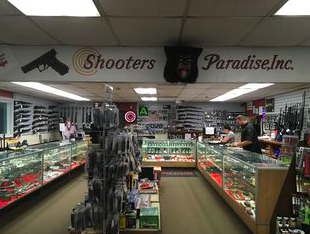 Those who own assault weapons can keep them, but must either register the weapons with the DOJ by June 30, or modify their weapons so they no longer meet assault weapon characteristics.
Once registered, owners must carry their registration with them and cannot give the weapon to anyone else — it is theirs, and only theirs, for life.
Those looking to purchase handguns not deemed assault weapons in California must choose their gun from the DOJ's official roster of handguns certified for sale in the state, according to the DOJ's 2016 California Firearms Laws Summary.
The pre-approved list includes 791 handgun models that have passed firing, safety and drop tests. There are some exemptions, including private party and intrafamilial transfers and pawn or consignment returns.
Who is eligible?
Gun buyers in California must be a California resident with a valid driver's license or identification card issued by the California Department of Motor Vehicles and pass a background check to take home a weapon.
Remmen said he and his team run into an issue with a customer failing to pass about once every two to three months.
"It's nowhere near a high percentage," Remmen said. "It's usually because people come in and they're not familiar with what prohibits them, so they come in and they're unknowing and [they] start the process."
Once their ineligibility is discovered, the process stops.
"That's what the whole background check is for," Remmen said.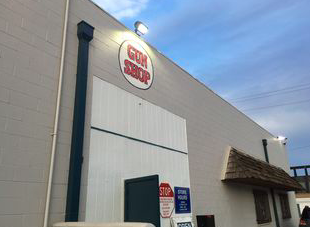 Any person convicted of a felony, violent use of a firearm and/or publicly brandishing a weapon or firearm is prohibited from possessing a firearm for life in California, according to state law.
Sex offenders with mental disorders and anyone ruled incompetent to stand trial cannot buy a gun. People convicted of one of a lengthy list of misdemeanors, including gun-related crimes, assault and threatening an officer, cannot buy a gun for 10 years.
Those who have been taken into custody for fear of hurting themselves or others and admitted to a mental health facility cannot own a firearm for five years.
Other miscellaneous prohibitions can be found listed in the DOJ's California Firearms Laws Summary.
In his experience, those who do not pass the background check might have temporary holds, Remmen said. These holds, which might include unpaid fees, tickets, or other issues with a California Driver's License or Identification Card, can usually be sorted out with the California Department of Motor Vehicles.
Those with denied applications receive a letter from the DOJ Bureau of Firearms within two weeks explaining the denial and the appeal process, according to the DOJ's website. Those who are unsure of their eligibility can request a Personal Firearms Eligibility Check online for a $20 fee, which takes up to 60 days to process.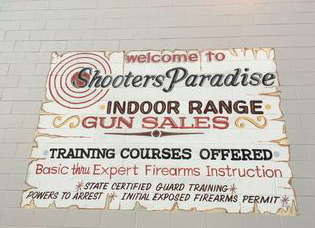 A Multi-Step Process
If a person is eligible and has selected an approved gun to purchase, their next step is to visit a licensed California firearms dealer that possesses a valid Certificate of Eligibility. A person must be 18 to purchase a long gun and 21 to purchase a handgun. Handgun purchases also require proof of residence.
From here, it will take a minimum of ten days before they can leave the store with their weapon.
All gun purchases require purchasers to possess a Firearm Safety Certificate. To get one, a customer must pass a 30-question written test administered by DOJ Certified Instructors (usually at a firearms dealer) and pass with a score of 75 percent or higher. The test requires a $25 fee.
Usually, customers pass, Remmen said. "If you know the material, you've done some pre-study … you might breeze right through it in say — I'd say the average [is] about half an hour."
The DOJ offers a 50-page study guide for the test on its website. The test covers gun safety, firearm operation, gun laws and gun ownership, among other things.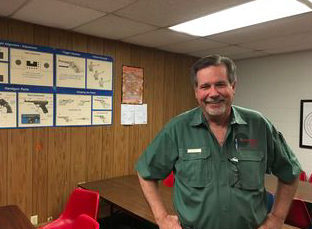 Remmen said he and his team tell those who fail on their first try to come back the next day and try again after studying.
Once they obtain a Firearm Safety Certificate, they complete the required Dealer Record of Sale paperwork with the firearms dealer. Remmen says this is done electronically and is digitally timestamped. Once the DROS is in, the buyer has to wait 10 days — to the minute — before they can come back to the store to pick up the weapon.
During this time, the DOJ processes their background check, and the purchaser must perform a safe handling demonstration with the firearm being purchased with a DOJ Certified Instructor (usually at the firearms dealership).
Once the 10 day waiting period has passed, the buyer can pick up their weapon from the dealership — after they prove they have an approved firearm safety device or a DOJ-approved lock box or gun safe for their new weapon.
Remmen said most manufacturers supply a compliant lock with weapon purchases. Placing the weapon — which must be unloaded — in the trunk of a vehicle also constitutes as a "locked box" for transportation purposes, Remmen said.
"Basically, your police departments and the Department of Justice don't want you to be able to … leave with a gun in your car that's functional," he said.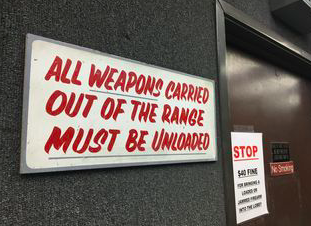 Effectiveness
These steps and stipulations are aimed at increasing safety, but effectiveness is another issue.
A CNBC review of data from the Centers for Disease Control and Prevention and the Boston University State Firearm Law Database found a correlation between higher number of gun laws in each state and reduced firearm-related deaths, but stipulated that this does not equate to causation.
California's firearm death rate is among the lowest in the nation, according to CDC data from 2016. But its 3,184 recorded firearm-related deaths were second only to Texas that year.
Remain said he finds the gun laws in California to be too restrictive, but that he also sees their merits.
"Many of them are with good purpose, and work efficiently," Remmen said. "We don't want people not in their right mind, we don't want people that have past criminal records or are proven to be harmful to others and/or themselves to get these kind of weapons. We have laws in place that prohibit that. And in my opinion, it works very well."
Logan Hall contributed to this report.
_______________
Follow Cassandra Stephenson on Twitter: @CassieKay27