Photos by Lauren Young
The Pepperdine baseball team was tied with Fresno State, 6-6, heading into the 12th inning of play, when something unusual happened: The game was called due to darkness. Eddy D. Field Stadium was too dark to finish the game safely, due to the stadium's lack of lighting, spoiling a breakout performance from redshirt junior second baseman Nick Costello.
This is the second Waves baseball game this season that hasn't been finished due to visibility issues in Malibu: The same thing happened in their match against Cal State Northridge on Feb. 21. So as odd as this scenario sounds, this isn't the strangest thing for Pepperdine.
Coach Rick Hirtensteiner said although having to stop the game early wasn't ideal, it was a completely understandable situation.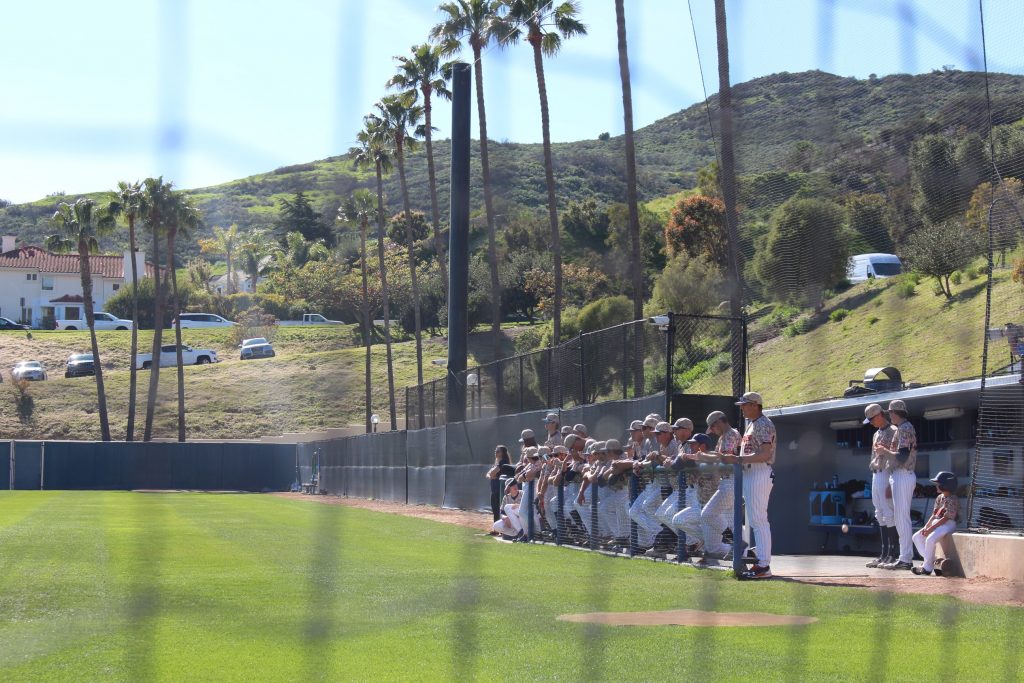 "As frustrating as it is, it's the right thing to do. You don't want to start playing when it gets dark, and then you have safety issues," Hirtensteiner said. "At the same time, it is frustrating, not being able to finish due to the lack of lights."
Costello said he was upset at the abrupt postponement.
"It's really frustrating," Costello said. "Obviously, we wanted to take it in the ninth, or the tenth, or the eleventh, and we were willing to battle as long as we needed to, but it's annoying when the game just gets cut off."
Before the game was prematurely called off, Costello had a stellar outing in his first start at second base of the season, hitting three for five with three RBIs, including a fourth-inning double that drove home two baserunners to earn the Waves their first runs, and a score-tying sacrifice fly in the tenth — which was nearly a game-winning home run — to keep the Waves' hopes alive.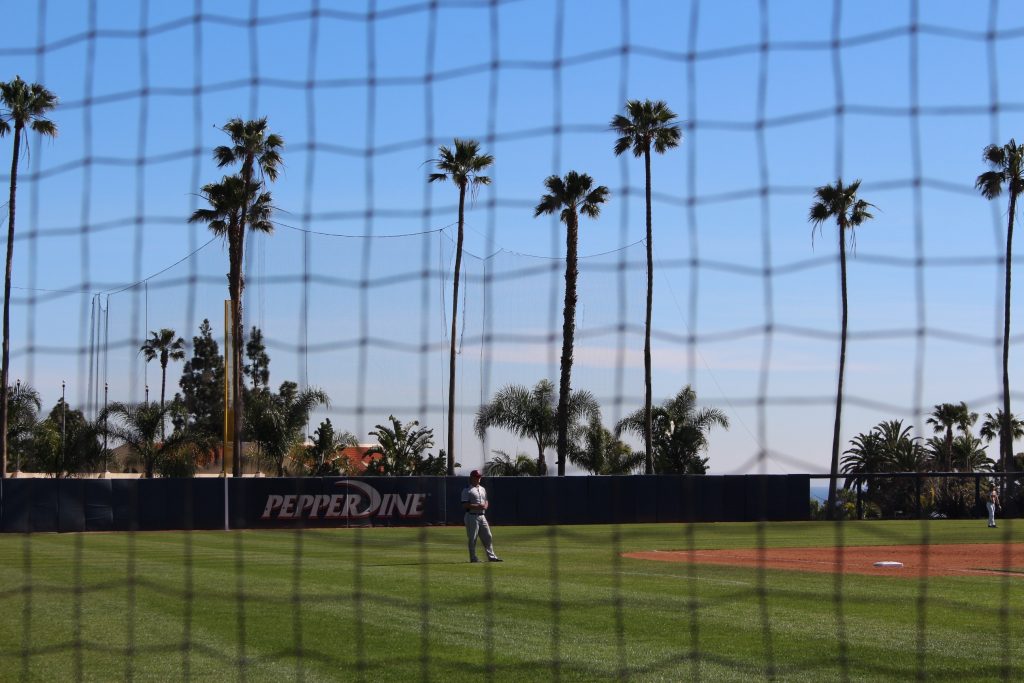 Costello said God and his teammates should be credited with his stand-out game.
"I first have to give glory to God to giving me the ability to come out here and do that. It was my first start, so I was a little nervous, but he gave me the strength to power through," Costello said. "[My teammates] all had my back and gave me the confidence that I needed, and they definitely got me through the game as well."
Hirtensteiner said he definitely noticed Costello's hitting prowess, and said there's a chance he might see more playing time in future games.
"He did exactly what we needed him to do. He had a great game today, and he'll absolutely be in consideration for more starts," Hirtensteiner said.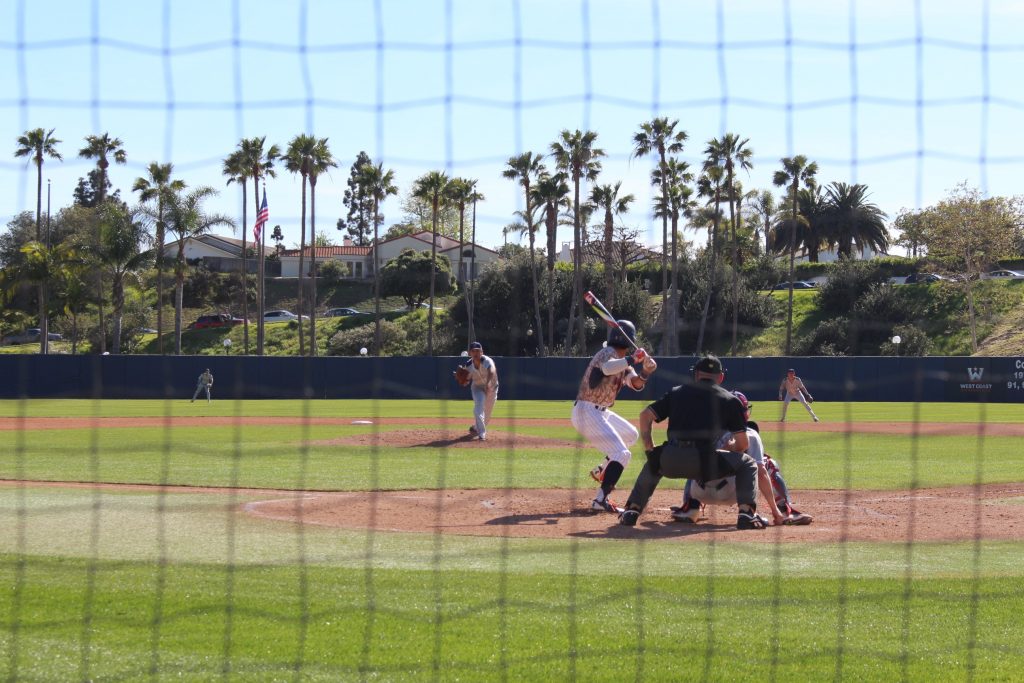 Redshirt junior first baseman Ben Rodriguez continued his hitting hot streak, notching four hits in five at-bats and earning three RBIs as well, thanks to a fifth-inning double and a single in the seventh inning that tied the game up and helped send the Waves into extra innings. Rodriguez is currently batting .359 with 11 RBIs in 11 games.
Sophomore Jonathan Pendergast started on the mound for the Waves, and pitched five innings, giving up two hits, two walks, and two earned runs. He also notched nine strikeouts, almost two per inning.
The Waves were leading 4-0 for the first half of the game until Fresno State had a five-run sixth inning, fueled by six singles in a row. Hirtensteiner said although that inning was disappointing, the team did what they could in the moment to stay in the game.
"It's something we preach all the time: You have to avoid the big innings, and unfortunately we did not. But sometimes, there's some things that happen within the innings that are tough to overcome," Hirtensteiner said. "We always preach to do whatever to minimize the current status. If you've given up five, only give up five, don't give up that sixth. If you've given up one, only give up one, and don't give up the second. Even though we gave up five, we still had a chance to win."
The Waves are scheduled to finish the game against the Bulldogs in Fresno on March 22. Pepperdine will face Cal in a three-game home series this weekend.
_______________________________
Follow Jackson Hogan on Twitter: @jacksonhogan