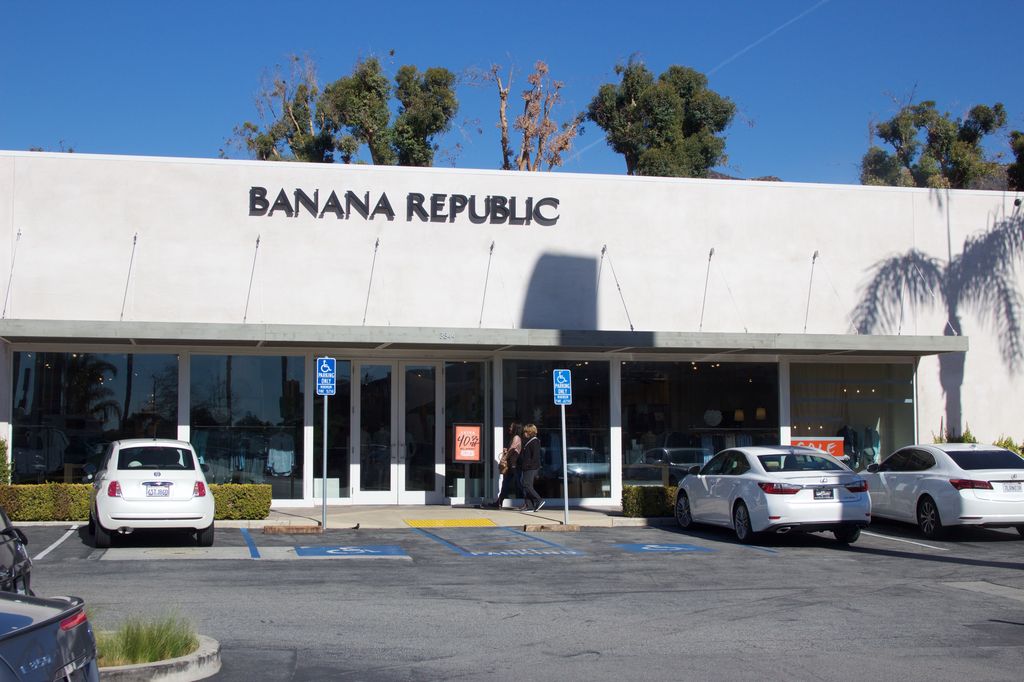 Photo by Paola Ramos
The Banana Republic store in Malibu Country Mart is set to close its doors Feb. 24. General Manager Donna Dallalzadeh said that this is due to an increase in rent for this particular location.
Gourmet grocery store Dean & DeLuca will take its place.
Dallalzadeh said the reason for the store's closing is that the rent is too high for this particular location. She said the negotiations with the landlords dealing with the increase in rent and the resulting closing of the store had been going on for about a year.
Dallalzadeh said other stores in this shopping center are going through similar situations and the landlord's vision is for the center to become a more high-end shopping destination.
Some students have reacted negatively to this idea.
"What are they going to do with a gourmet grocery store in Malibu? Like, I'm not gonna shop there," junior Stella Kim said.
"This Banana Republic was always too expensive for me, so I don't think it will affect me at all," sophomore Brandon Ruiz said. "Honestly, though, real estate in Malibu is ridiculous."
Dallalzadeh said other stores in the Malibu Country Mart may be going through similar situations.
She said this particular Banana Republic store has been open for 15 years, so it will definitely be a loss for the community. Dallalzadeh emphasized that many customers are both Pepperdine students and administration, as Banana Republic provides a range of clothes from professional to business casual.
"[The store] footprinted our new design of stores," Dallalzadeh said. "It was a stepping stone." For this reason, this location of the store was known as the Malibu Project.
According to Dallalzadeh, this Banana Republic location has also been a source of employment for many Pepperdine students in the past. She said that approximately four to five students work there each year. Currently, one student, whose name was not made public, is an employee of the store.
"I've been here for two years, and I've personally hired close to about 25 [Pepperdine students]," Dallalzadeh said.
Dallalzadeh said the store has about 15 employees, and of those, only about half of them are going to be transferred to other stores. However, she said the other half decided not to file a transfer request due to the locations not being convenient.
Dallalzadeh said customers have responded negatively to the store's closing. She said the employees know all of the regular customers and that they have all been expressing concern about where they will find similar merchandise in Malibu.
Despite its closing date approaching, the store has continued to receive new merchandise.
Dallalzadeh said the most recent shipment occurred on Monday of this week. She also said that there will not be a blowout sale because this is the only location closing. The remainder of the store's merchandise will be transferred to other store locations.
______________________
Follow Paola Ramos on Twitter: @PaolaRAwaves