Greek life and Athletics are two large entities within the Pepperdine community. It is rare to find athletes who choose to join a sorority or fraternity on top of their busy game and practice schedules. While the exact number of Pepperdine athletes participating in Greek life is unknown, sophomores Calvin Wood and Sheridan Davis are two athletes who have chosen to join Greek life on Pepperdine's campus.
Sheridan Davis
Track athlete Davis competed for the first time with the Waves in the 60-meter and 100-meter hurdles during the 2017-2018 season. In addition to running for the Waves for the first time, she also took part in sorority rush and joined Pi Beta Phi.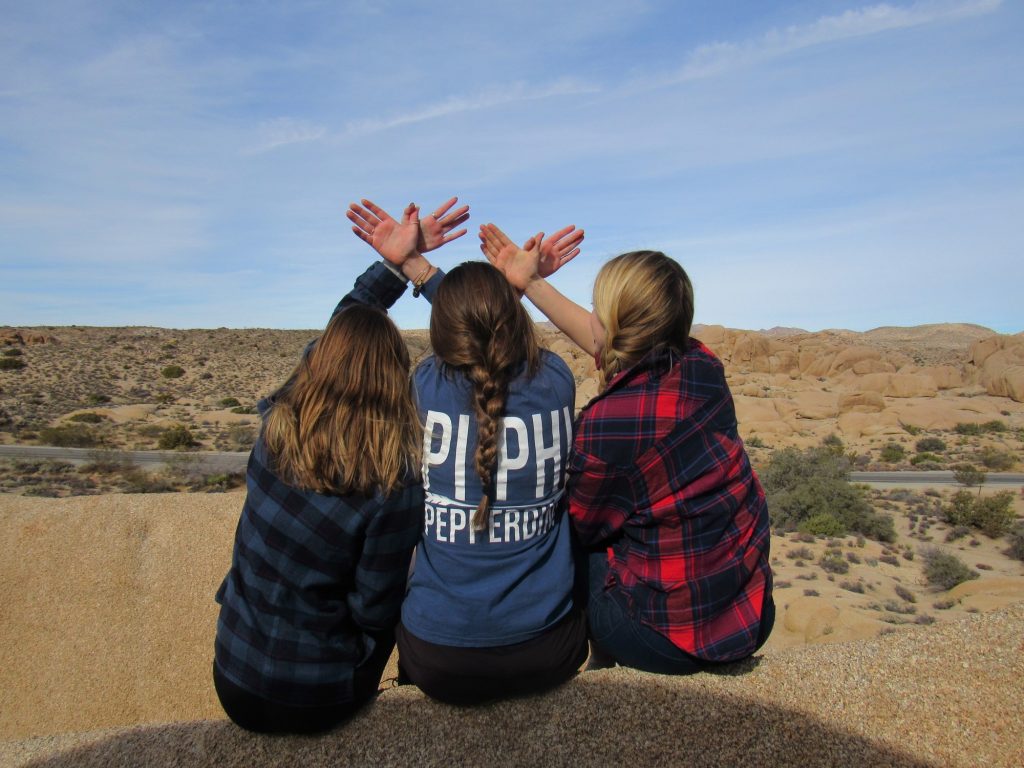 Photo courtesy of Sheridan Davis
"I have always pictured myself in Greek life in college, so I rushed with the intention of making friends and if I didn't like it I didn't have to do it," Davis said. "And then I just fell in love with one of the chapters."
For collegiate athletes, time management is crucial, and adding Greek life on top of a busy schedule requires precise planning.
"It has been tough and I was nervous about it since my freshman year," Davis said. "But these are two things that I am super passionate about and really enjoy. So it doesn't feel like a job or commitment. I'm able to make time for the things that are meaningful for me and things that I am passionate about."
Davis is also a RA for freshman housing this year in Krown Alpha. Her advice to those looking to balance their lives is to remember to invest in yourself.
"Commit to the things that you want to commit to for yourself," Davis said. "If [there] is something you care about and something you are passionate about, it won't feel super overwhelming."
Calvin Wood
Left-handed pitcher Wood came from playing both club and high school baseball in Sammamish, Washington, to walking on the team at Pepperdine his freshman year. Adding on to his busy schedule, Wood decided to rush Sigma Phi Epsilon his freshman year alongside some of his classmates.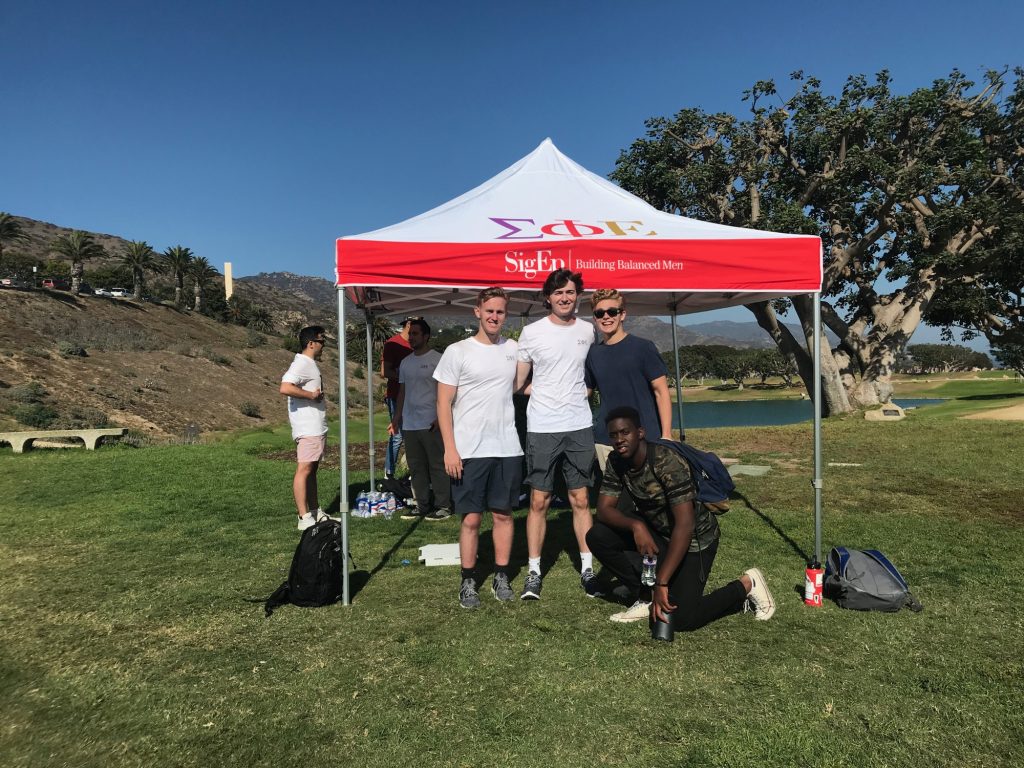 Photo courtesy of Calvin Wood
"Baseball makes it pretty easy as they have a set schedule as it is, same with my fraternity," Wood said.
Wood and redshirt senior Christian Stoutland, a member of Alpha Tau Omega, are the only two athletes on the baseball team affiliated in Greek life. Nonetheless, Wood said his teammates didn't hesitate to help him with managing both commitments.
"The support I got was huge. There were multiple guys who had gone through the process and so they were always willing to help me out with throwing and staying on top of my workouts so that I was prepared," Wood said.
Although participating in both Greek life and athletics can be challenging at Pepperdine, Wood said it's something to consider.
"I know it can be difficult to do both, but it's definitely something you shouldn't stay away from," Wood said. "Just give it a shot."
Wood and Davis both agree time management is key to making sure one can be involved in as many communities as possible on campus and a busy schedule shouldn't deter the idea of trying new things.
Keep an eye out for these two athletes on the track and on the field this spring.
_______________________________
Follow the Pepperdine Graphic on Twitter: @PeppGraphic