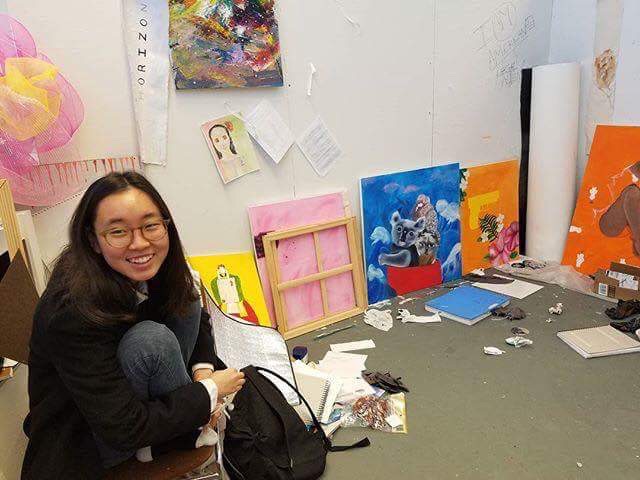 Photos Courtesy of Yena Kim
She had an opened, sketch-filled notebook decorated with eraser dust at the front desk of the Weisman Museum. Technically, she was at work, but she wanted to use the lack of steady visitors on a Saturday afternoon as an opportunity to sketch some characters and faces.
Yena Kim, a fourth-year art student, takes her day job as the Weisman Museum desk worker seriously, but even at work she cannot help but take some time to sketch.
"I'm very spontaneous," she said about her inspiration process.
Kim said she was drawn to art at a very young age and cites her situation growing up as a process that "naturally grew" with her.
"Growing up, I didn't really have a lot friends at home and my parents were always working, so I was spending a lot of alone time at home," she said. "My pastimes were either reading or drawing."
She did not know about the art program at Pepperdine until a family friend suggested it. Kim says that her family friend knew she "wouldn't do well at a party school," especially because of her family's conservative Christian background.
Since being at Pepperdine, Kim says her professors and classmates have been very special to her.
"In a lot of my art classes, we are vulnerable. We expose ourselves to things that we are afraid to tell other people about, which leads to some very beautiful moments," she said.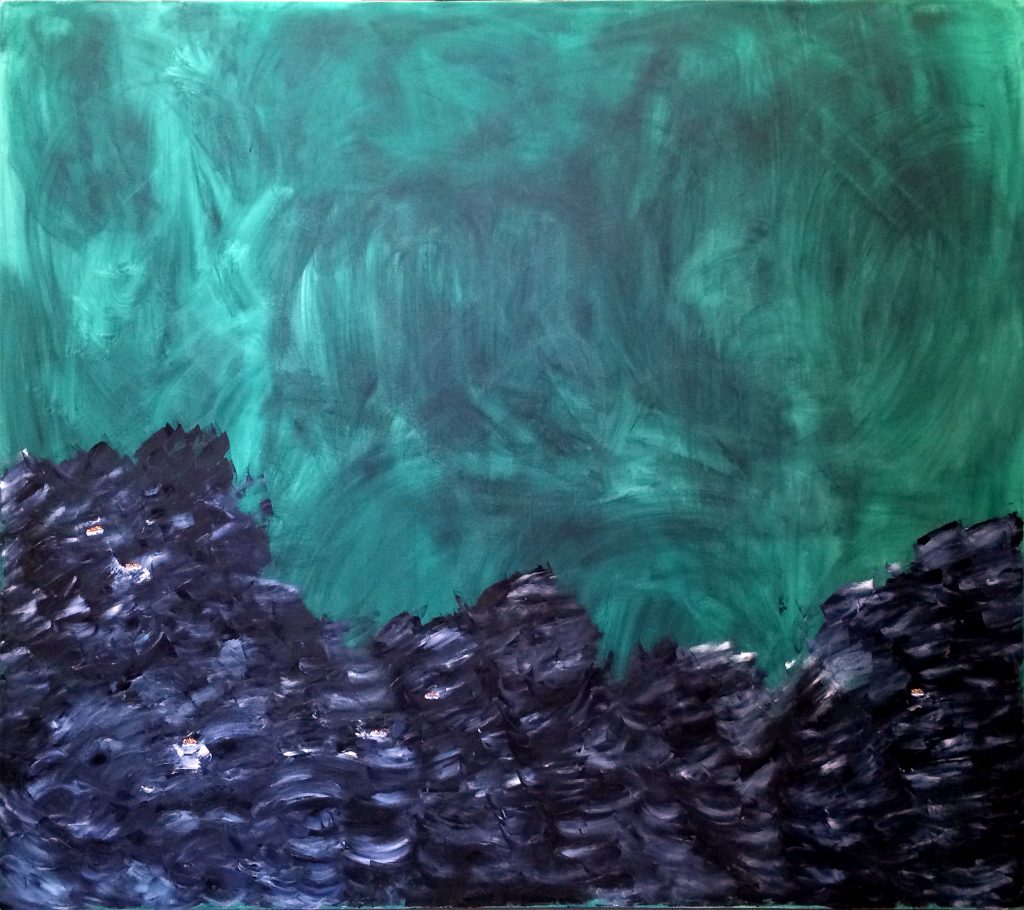 Kim is inspired by the art community's boldness and vulnerability to tell important stories through her pieces. Last fall, she painted a piece called "Rafts," in reference to the refugee crisis.
"At Pepperdine, we live in a bubble, so it's very easy to forget about what's going on in the world," she said. "I try to break that through my paintings."
Despite that drive to tell "relevant" stories, Kim does not consider herself as a serial painter. Rather, she is driven more by how she experiences life.
"I don't do series," she said. "I'm very sporadic in what I do. I have paintings [that deal] with my heritage. I have others that have to do with women in society; how we're viewed and what we have to face as we grow up. I create paintings as I see, hear and feel at that moment," she said.
Kim said that her favorite piece is a watercolor self portrait that "reflects" how she looks, because in Malibu, she said, people recognize that she is different.
"I've had people come up to me and ask me for some exotic story, expecting me to be a foreigner or a foreign exchange student and to entertain them," she said. "I grew up here, and I don't really know about Korea. So, that's why I think I was very moved to make self portraits," she said.
In terms of the future, Kim says that there is much she wants to do but "nothing concrete."
"I have a lot of interests. I'm all over the place," she said. "I don't know what will be in my future, but I'm hoping to just continue to learn new skills, [go through] new experiences, and I'm hoping I can just continue making art going forward."
However, she goes back to her experiences at Pepperdine, especially around the art community, to motivate and inspire her in the present.
"There's so many talented people on campus. I just can't get over that," she said. "The art community here is very underrated. There's so much talent that is not recognized enough."
___________
Follow Kelly Rodriguez on Twitter: @KRodrigNews