Photos Courtesy of Savannah Wix
Singing is the primary way Savannah Wix expresses herself, and she doesn't limit herself to one genre.
Since her first musical theater performance, a small part in "Grease," junior Wix keeps chasing that feeling she gets every time she sings.
"It's like ultimate vulnerability," Wix said. "Allowing people to see that side of you can be really hard sometimes."
Wix grew up in Paradise Valley, Arizona, where she said her love of music inspired her not only to sing, but play the guitar, piano, ukulele and flute.
"The flute is my favorite instrument to play," Wix said. "No one ever expects that."
At her high school, Xavier College Preparatory, Wix performed not only in the school band, but also in the choir, and a national choir called the Honor Performance Series.
"My favorite song I've ever sang was in Carnegie Hall (with the Honor Performance Series)," Wix said. "It's called 'You Are the Music' by Dan Forrest. I was crying the whole time; it was legendary."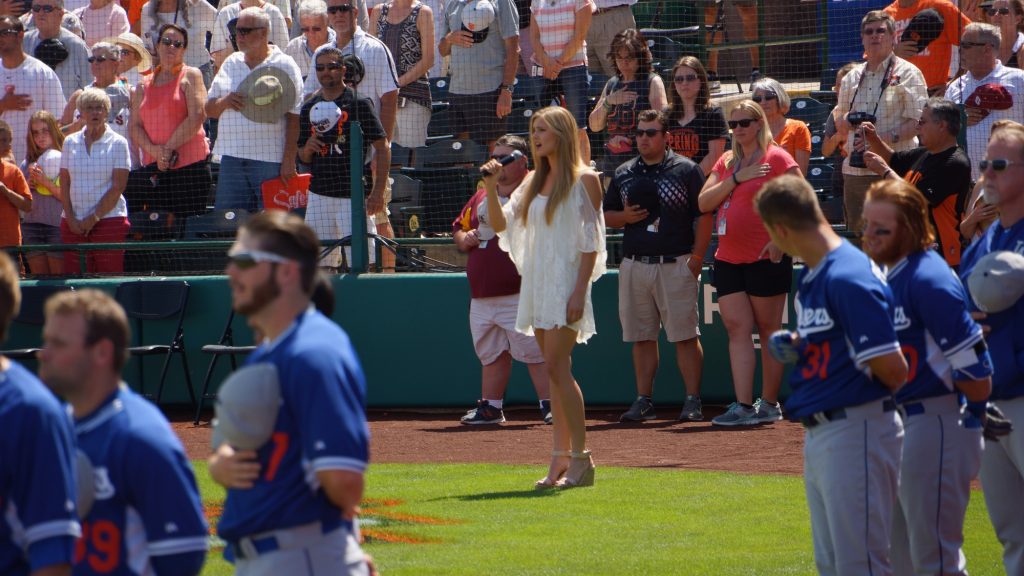 Wix also started a coffeehouse-style performance club while in high school — Xavier Unplugged. The club focused on completely live and diverse performers. However, the club was disbanded shortly after it started.
"We got shut down because we were too innovative," Wix said. "A girl sang a very angsty song for our Catholic school."
Not only did Wix start this club, but her musical affinities led her to start her charity, the Heartstrings Charity. Wix said it was founded with the purpose to start, initiate and fund music therapy sessions at hospitals, primarily for children.
"Music has been such a positive outlet for me," Wix said. "I wanted to get the message to kids that there's always a positive outlet for everything that happens in life."
Wix also took vocal lessons during this time. After her musical teacher advised her that her voice was more fit for opera, she reluctantly made the change.
"Musical theatre is so much fun because you can put on a character. I love making people laugh and engage with the story," Wix said. "Opera is so technical, but studying classical music allows you to see music in its truest form, which is art."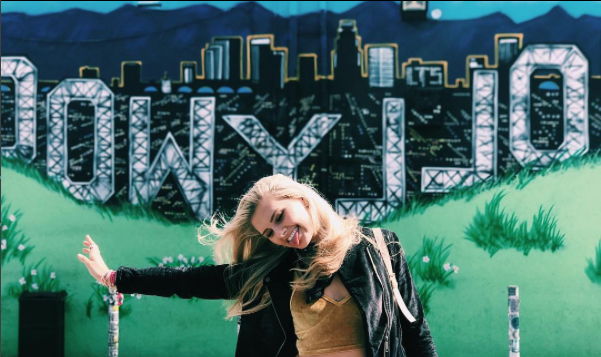 Wix sang at Pepperdine as a member of the choir her freshman year and as a worship leader while abroad in Florence, Italy. Wix also worked as an intern for Warner Bros. Records this past summer.
"I've really enjoyed seeing music from the production side," Wix said. "I let myself sit in the backseat with music for a while, but I can't wait to start creating again."
Wix hopes to work in A and R, (artist and recording), which focuses on the process of acquiring an artist, matching them with songwriters and songs, and creating the actual product. Wix said she hopes to work with innovative artists, like her favorite Bon Iver.
"[Bon Iver] works with the most innovative names in music; he's the king of innovation," Wix said. "He makes a lot of things that have never been heard before."
At the heart of all of Wix's musical accomplishments and involvement, she said her love of all types of music is what keeps her engine running.
"Music has been so beneficial to me in overcoming adversity," Wix said. "Music encompasses all of life's experiences and touches people in the most profound way."
_______________
Follow the Pepperdine Graphic on Twitter: @PeppGraphic