Photos Courtesy of Kendall McLeod
Senior Kendall McLeod's love of photography started as an aversion to raising livestock, the pastime of choice in her small Texas hometown.
"I never really felt like that was my groove," McLeod said. "I didn't really feel like I fit in."
So McLeod bought her first camera in seventh grade, and started taking "really horrible photos of flowers and stuff."
"But I really liked it," she said. "And I think from then on it just kind of evolved into what it is now."
McLeod has since turned her camera away from flowers and landscapes to focus on people, because their "personalities have more to offer for a photo." She said she prefers natural shots with minimal posing.
"Capturing the essence of the moment is what I'm going for," she said.
McLeod said she enjoys working with models that she knows, including her roommate and visiting family members.
"I think it's more fun when it's people you know, because you can see their eyes light up when they feel wonderful and pretty in the photos," she said. "So I like those the best."
McLeod said she has also grown in confidence since she first started snapping pictures back in seventh grade.
"Before, I was afraid to embarrass myself, or like, try too hard," she said. "I didn't want people to judge me. Once you say, 'I'm a photographer,' then you kind of have all the judgment that comes along with it."
Now, McLeod says her identity as a photographer, and the judgement that may come with it, helps her "grow her art."
The same feeling of not "fitting in" continues to inspire her photography, McLeod said. She collects "old, funky objects" and describes herself as a nostalgic person who is drawn to "vintage vibes."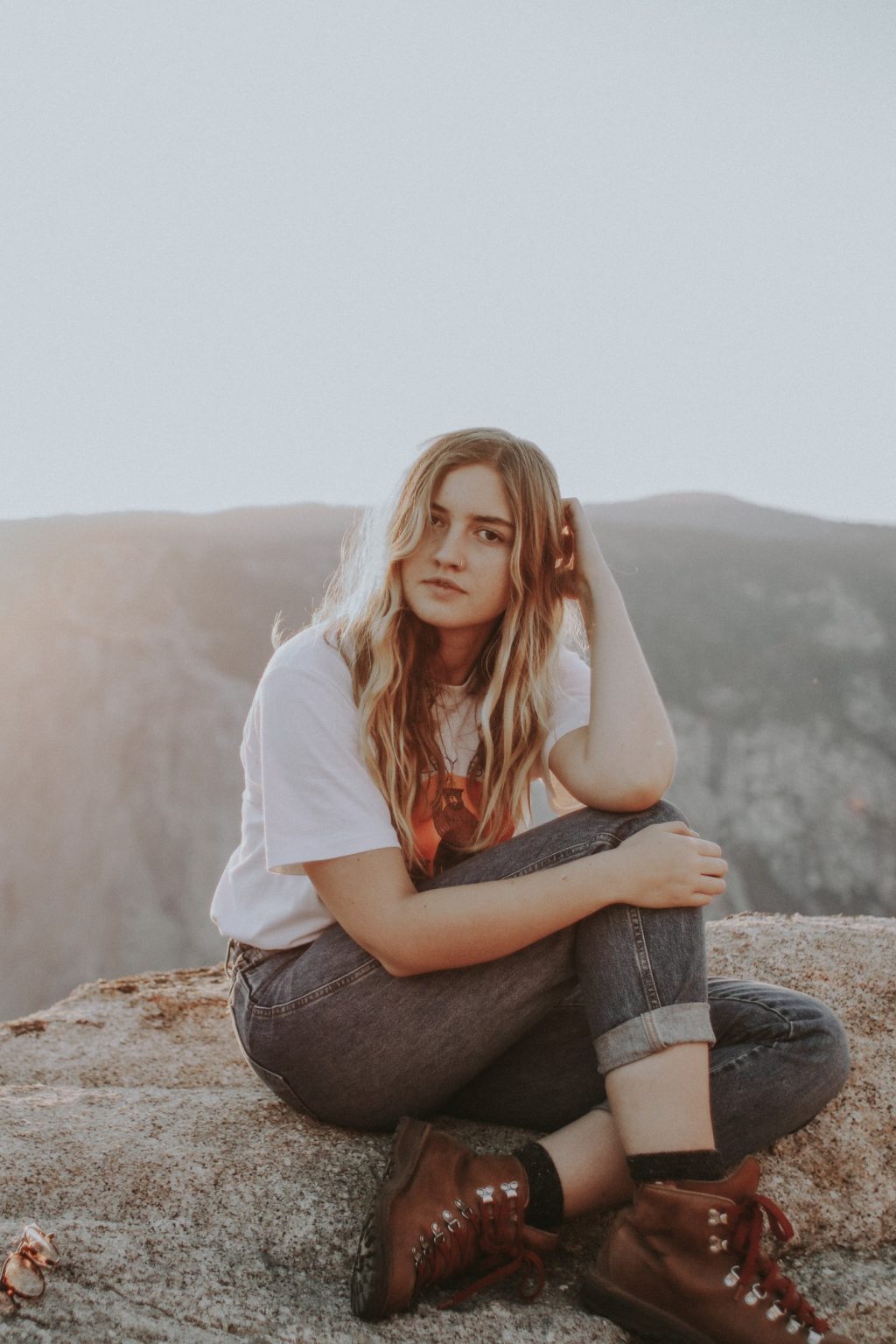 She also finds inspiration in people who are "out of the ordinary," she said.
"I felt different going up, and I always felt out of place, so I tend to lean toward people that I feel have gone through the same things," McLeod said. "I think they photograph the most interestingly."
As she continues to experiment and find her personal photography style, these unabashedly unusual people are indicative of how she hopes her photography will evolve, she said.
"What I'm trying to grow into with my photography is to do things that are a little more edgy and maybe not as palatable to the everyday person, but things that I can find beauty in, and then people like me can also see it too," she said.
McLeod shares her photographs on her personal blog, which she says allows her to "be vulnerable in a way that I couldn't be in real life."
"Knowing that you're not alone and knowing that other people out there feel the same way is a cool way of sharing who I am, and that's why I do it," she said.
Her lifestyle-oriented blog has also shown her opportunities for turning her art into a profitable venture.
She began producing shoots for brands after an Urban Outfitters representative found her work on Instagram. Now, she reaches out to companies she admires for opportunities to involve their products in her shoots.
Incorporating brands naturally has become a new challenge for McLeod. "I want it to look good and I want to capture the beauty of the person, but the brand wants it to capture the beauty of the [product]," she said.
But McLeod said that working with brands has opened her eyes to more possibilities and helped her enjoy her work in other ways.
"That just makes it all the more fun whenever it's not for a brand," she said. "You can just let loose and shoot what you want to, and those are my favorite."
For those who are considering experimenting in photography, McLeod says her biggest advice is to "just go for it."
"No matter what, not everyone is going to like what you do, and people are going to laugh at you, and whatever," she said. "But at the end of the day, everybody can be creative. You don't have to have a nice camera. I think just going for it and doing stuff you like ends up showing who you are and ends up sharing your light. Don't be embarrassed. Take off your 'cool pants.' Just try something."
_______________
Follow Cassandra Stephenson on Twitter: @CassieKay27