Photos Courtesy of Ron Hall and Brit Rivera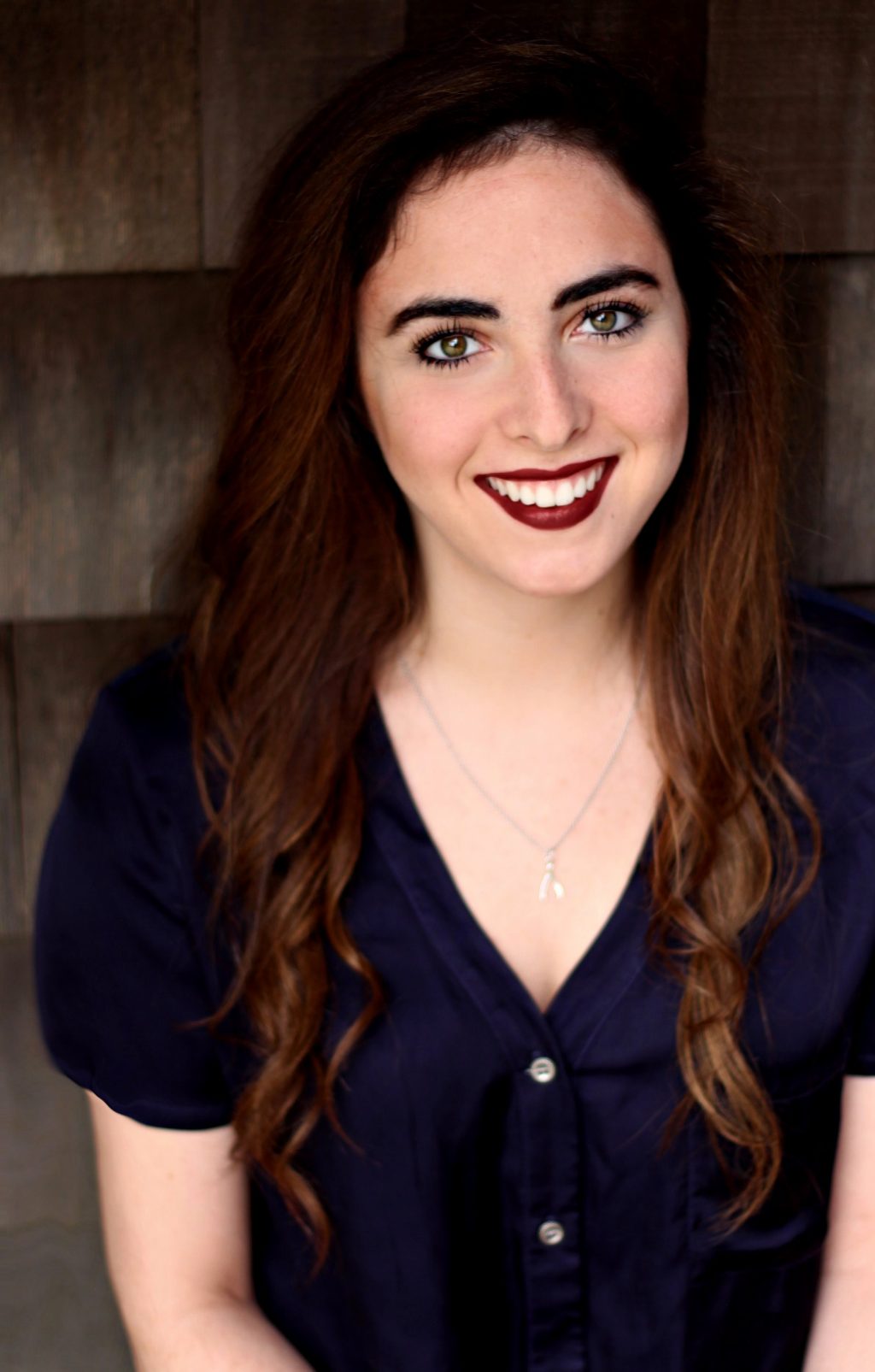 "My mom, when I was a [high school] sophomore thinking about what I wanted to do in college, asked me, 'What would you want to do for the rest of your life that you would be completely happy doing?,'" senior Kate Klimist said. "I was like theatre, without a doubt. That's what I would absolutely love to do."
Kate Klimist is a Theatre major with an Acting emphasis. She started acting at age 5 and has been in shows including the Pepperdine productions of "South Pacific," "Three Penny Opera," "Crazy for You," and "The Interference." This fall she will be playing the Witch in the musical "Big Fish."
Klimist said a big part of her acting process was research. She focused on specific parts of her lines and referenced actors who previously played the characters. She said she planned to research Helena Bonham Carter's process and performance as the Witch in the movie version of "Big Fish."
"It's just a lot of research and to fully commit to what you're doing, and it's not hard because I love what I do," she said. "That's the easy part."
On the other hand, Klimist said, the hard part of her theater work is balancing it with her classes.
"It's my sole focus, and I always get into trouble with that because I want to do well in my classes, but if I have to pick a G.E. versus my theatre stuff. I'm going to always pick my theatre stuff to work on," Klimist said.
This summer, Klimist participated in her local production of "Oliver!" in Victoria, Texas. A parent called her on the phone and said they saw the show with their daughter, who had a mental disability.
"She was like 'Kate, I want you to know that I can never get her to sit still. She didn't move the whole time you did your show,'" Klimist said. "That was everything, to let them experience something that they won't normally get to do or see."
When Klimist performed in "Beauty and the Beast," her work had a similar impact on the kids in the audience. "We got to go out and talk to the kids after the show," she said. "They were totally enamored and engrossed in what we just did, and they believed everything. That's why I do what I do."
Klimist passed her passion on this summer by teaching acting classes for kids at her local theatre back in Victoria, Texas. The kids had two weeks to prepare a musical with guidance from singing, dancing and acting instructors. She said her favorite part of teaching was when her students had "aha!" moments and learned something new.
"I'm always figuring stuff out, but they think there's a definite way to get to what you do," she said. "Watching them find those processes to help them get to do what they love to do and me just being there to help and give them random advice was awesome."
Although Klimist said she had no idea what she wants to do after graduation, the mystery excited her.
"It all depends on me, and I kind of love that," she said.
_________
Follow Lidia Bayne on Twitter: @lidiabayne