Photos by Milan Loiacono, modeled by Kana Oyama and Shanelle Wilkins.
Punk singer Iggy Pop once noted that money matters little to an artist's work but it's a huge factor in their prosperity.
Whether it's lessons, instruments, ballet slippers or oil paint, art costs money.
Artists are among some of the most passionate and determined people, often associated with images of starvation, recklessness and a dying love for their work. Art unapologetically waits for no one, and certainly does not stop to pick up those who have less or who start from farther behind.
"I think there's a difference between being an artist and having a professional career in the arts that supports you," said Anuradha Vikram, artistic director of the 18th Street Art Center and lecturer at Otis College of Art and Design in Los Angeles. "And in that difference is where all of the pain of class discrimination is felt."
Musicians, actors and dancers all experience — on one side of the spectrum or the other — how class affects the road to the top.
The power of parenting
Achieving greatness is often attributed to an individual's raw talent. What is frequently forgotten are the parents who support their children to meet their potential.
Alumnus Wesley Park, class of 2018, began playing the piano at 5 years old. His mother made him practice everyday for an hour — a chore Park didn't appreciate until he was in high school.
"It felt like prison almost," Park said. "She would set a kitchen timer. … I would wait until she went to the bathroom and I would run over to the timer and shave off a few minutes. If I shaved off too much time, she would notice, but if I took off three minutes, then there was three precious minutes that I got to cut off of my practice time."
Park played the piano and eventually the classical guitar in high school, practicing and attending lessons in Culver City, where he grew up. He credits much of his success to the time and dedication his mom put into being his "coach."
Park studied guitar through the renowned Christopher Parkening guitar program at Pepperdine. He is now signed to a record deal with his brother, Alex, performing as a guitar duo called the Park Brothers.
"I strongly believe that anybody who wants to get good at anything, whether it's basketball, skateboarding, music, you need to have an enforcer in your life," Park said. "That was my mom."
Not only did Park's mother put in time, she also put in money. On top of the cost of lessons from childhood to adulthood, Park's parents paid for one of the best classical guitars on the market.
"They're called José Ramírez instruments … built in the mid '60s, and those instruments can be upward of about $15,000," Park said. "I needed a good instrument, and my teacher at Pepperdine, Professor Christopher Parkening, he was such an advocate for buying these Ramírez guitars because they were so beautiful and that's the guitar that [Andrés] Segovia played. I had to get one and my parents bought that for me. I'm so grateful to this day that I still have this instrument that I still play, and it's still my main concert instrument."
Parents are among the biggest motivators in shaping their children's career goals, Sociology Professor Robin Perrin said. But for families in lower socioeconomic classes, a parent or guardian's ability to dedicate this kind of time and money to extracurriculars for their children is limited.
"Art is a luxury," Perrin said. "If life is two jobs and poverty, trying to get from day one to day two, the arts seem fairly frivolous."
Perrin said whether or not someone is exposed to the arts depends primarily on that person's cultural capital: their notion of what their society values.
Music Professor N. Lincoln Hanks contends that parents shouldn't be pressured to provide the necessary training to become a virtuoso musician.
"Any music training is good for a child but it doesn't have to be on a $20,000 Steinway piano," Hanks said. "It can be on a recorder and with their voice or percussion. It could be a boombox in the corner and rapping. The [career] trajectory could still be there if the child has the gift."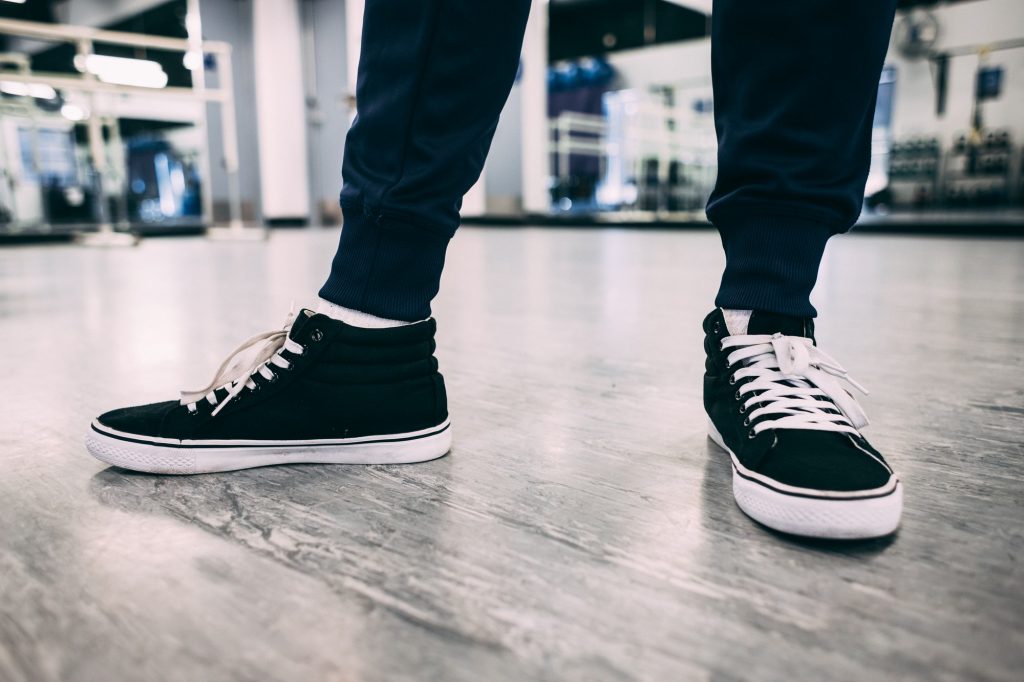 The power of training
Underrepresentation in film and theatre does not stop at the Oscars.
"The theatre department is a tricky place to be in as women of color," junior Peace Ikediuba said. "And I'm the only Black person in my year."
Ikediuba, born in Nigeria and raised in the United States since the age of 3, has overcome outstanding obstacles in order to participate in Pepperdine's theatre department.
She wanted to be a doctor until she was a sophomore in high school, when she said she had a dream in which God showed her the career path that would make her the most happy: acting.
Shortly after that, Ikediuba said her mother moved the family from Dallas, Texas, to Los Angeles after much thought and prayer.
"We did not have a plan," Ikediuba said. "[My mom] had recently got fired from a job. She couldn't pay rent or pay for certain things. I was like, 'How would [moving] change or be anywhere close to better than what we're in right now?'"
After bouncing between three different high schools, Ikediuba said she wrestled with her plan to follow her dream of becoming an actress, which possibly meant not attending college.
"I was like, 'OK, we want to go to school but can we do it?'" Ikediuba said. "It's not that I didn't have the grades for it, it's not that I didn't have the ambition and it's not that I didn't need and want to. I wanted to. I saw the benefits and the experience that I would get if I did go to college but for a moment I just stopped thinking about college because we can't afford it. So I was like, 'OK, we don't even need school. We could do without it.'"
Sociology Professor Rebecca Kim said following dreams is not always a reality for one in a lower socioeconomic class.
"I hear a lot of people say, 'Pursue your passions, seek your vocation,'" Kim said. "From a certain social class background, you don't have the luxury to pursue what really moves you, including art, because you're so bounded by, 'OK, I got to get a job and got to be able to support myself.'"
Ikediuba said one of the only reasons she was able to attend Pepperdine was because of Posse, an organization that recruits and funds college tuition for students of diverse backgrounds.
However, even though Ikediuba seemingly beat the odds and made it to a top 50 university, the theatre department was not the inviting community she imagined.
"I feel like I always put myself in a place where I'm like, 'Peace, you have to perform at the level that they are expecting,'" Ikediuba said. "I know that's not fair for me. So when I do mess up, I think it weighs heavier on me because I'm like, 'Peace, now they're all looking at you. Now your professors are talking about you to other professors.' And I've heard [about it]. It's made being part of that community a lot harder."
Vikram said it's important to question these unrealistic expectations artists are put under by their superiors.
"What often happens and causes all of us great pain is that our expectations are set by people who have a lot more privilege than we do," Vikram said. "They give you the impression that you should have it easier than you do. And then you don't, and you feel like it was your fault. And I think that's the conversation we really need to change because if you are a person who, whether by choice or by lack of access, has not been through those channels, that is not going to be a world that's open to you."
Ikediuba said part of why she feels shunned by the theatre program is because she lacks formal training in theatre compared to her wealthier peers.
"If I had the opportunity, resources, time, money … I would've did ballet. I would've took tap. I would've took jazz, all of that," Ikediuba said. "If that was something that was in my toolbox to use, I would have."
Theatre Professor Scott A. Smith said the nature of the acting world is ruthless and it takes guts and luck to withstand.
"If you don't have that strong desire, you will be easily knocked out of this business because it takes such resilience and such drive," Smith said. "[You need to have] a gambler's mentality. People say, 'Do you go to Vegas?' No, my job is Vegas. My career as an actor is stepping up into a room hoping that I roll the dice and come up a winner."
Smith maintained that while socioeconomic class can have significant effects on a young actor's ambition, it does not mean his or her dream will never be realized.
"Artists always find a way, no matter where they come from economically," Smith said. "My parents were blue-collar working class. There's no acting, there's no art. There was nothing to point to me doing this as a career but they were supportive. There's a lot of actors who have a similar story. Hilary Swank is one of those stories. Steve McQueen was in an orphanage. James Cagney came from nothing who just managed to … pull it together and go all the way and do it."
Senior Corbin Ford, a member of the Pepperdine Improv Troupe, said there are instances where assumptions based on demographics can seriously harm an artist's ability to show his or her worth.
"It's so easy to stereotype individuals because they come from certain backgrounds," Ford said. "[But] if you give a young kid an opportunity to do [art], you hand them a trumpet, you hand them a harmonica, you hand them a pair of dance shoes, they'll go off. They will go off and they will shine."
Ford said that while racial minorities are statistically shown to be in lower socioeconomic classes, there are kids in his hometown of Chicago, Illinois, who are taking advantage of any opportunity to create.
"The arts provide an opportunity for expression and some students, some young kids, are in some very, very dark places," Ford said. "[But] you see a lot of minorities coming on the rise. … I'd see just walking down the street in Chicago, there are kids banging with drumsticks or just wooden sticks with buckets. They're creating music and it's incredible. Sometimes it's hard to find a space where they can do that because they don't have the sort of resources and finances to do it."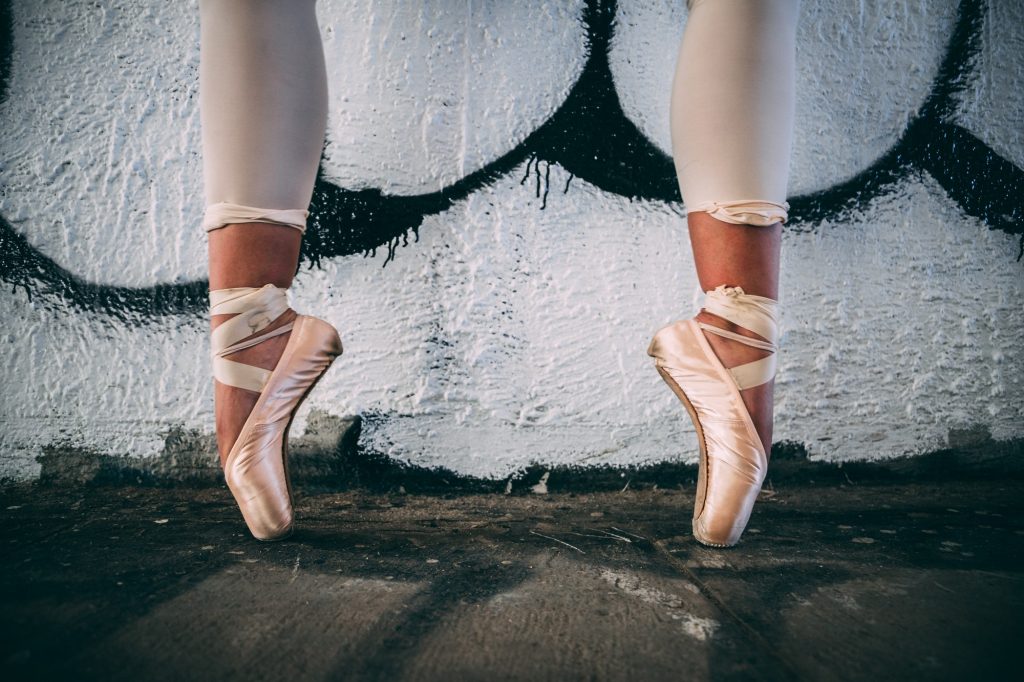 The power of exposure
Ballet, arguably one of the hardest technical styles of dance, is the craft senior Kana Oyama spent 12 years perfecting.
"My mom put me in [ballet] because my mom always wanted to do ballet but because of her financial reasons, her family couldn't afford to put her in dance classes," Oyama said. "That was the one thing she wanted for me to do, was to be a dancer."
Oyama said that after considering the costs of leotards, tights, shoes, pointe shoes, classes and private lessons, the price of training to be a competitive ballerina was high.
Pointe shoes alone are, on average, $80 per pair and need to be replaced every couple months depending on how often a dancer practices. The more one dances, the more often one needs to purchase pointe shoes.
"Obviously, being able to dance continuously like that comes with a privilege," Oyama said. "I do believe that if you want to make it dance wise, your family has to come from a certain socioeconomic [class] because they put you through so much training. On average, it's costly and it sucks. I don't like unfair advantages. It just makes me mad."
Vikram said the way society is structured isn't supportive of artists, especially those in lower classes.
"If we had a society where being poor wasn't so punitive — where you could get healthcare, where you could have a place to live or you could have childcare, you could get to work even as a poor person and it wouldn't be a nightmare and a hassle and always one step away from total destruction — life for artists would be easier," Vikram said.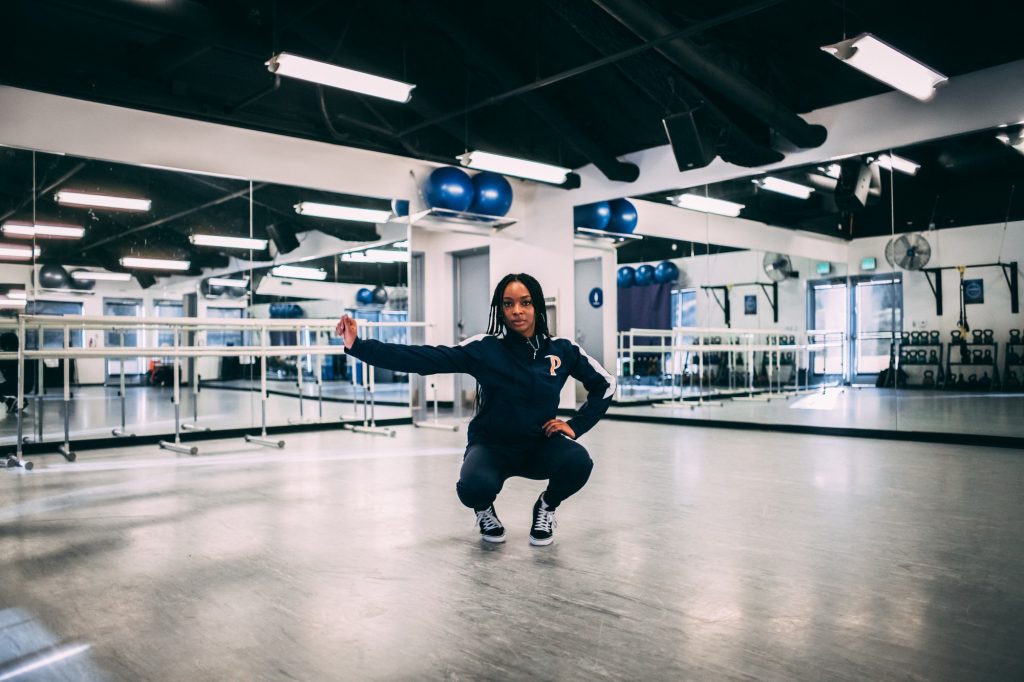 Shanelle Wilkins, junior and captain of the Pepperdine Step Team, can trace her tradition of dance back to slavery.
"It was a way of self-expression," Wilkins said. "I guess it was a way to also protest. It was a way of probably keeping occupied. … and then individuals went on to do it in college as well and create their own fraternities and sororities and Greek organizations. And it became a defining part of those particular organizations."
Wilkins has been stepping for nine years. Since her first lessons after school in South Los Angeles, knowing the history of the dance was just as important as knowing the steps.
"I had an after school program director who was a member of Alpha Phi Alpha fraternity," Wilkins said. "He knew how to step and he decided to just kind of teach us a couple of steps, just to keep us busy after school. After that we kind of formed our own little team, and it eventually grew, and we ended up competing all over California and actually doing well in competitions. It kind of became a lifestyle for us."
Howard University brought step to the U.S. It became a collegiate tradition with the National Pan-Hellenic Council, which is made up of historically African American fraternities and sororities known as the Divine Nine.
Wilkins said growing up in South LA, she never saw the negative things many people associate with the area. Instead, she experienced a community of culture and creativity.
"[I] went to some schools that didn't have as much resources or maybe didn't have as much as other people grew up with," Wilkins said. "But I feel like that only made us more creative. Sometimes when you don't have, you have to make do with what you do have."
Follow Currents Magazine on Twitter: @PeppCurrents