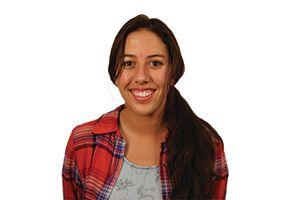 The Class of 2016 formerly held the title for largest class  size with 903 students enrolled in fall 2012. But this year, the incoming freshman class took the lead by adding another 31 students to the mix, resulting in 934 total.
"This year, the Office of Admission received a record number of applications — over 10,400," Director of Admissions for Seaver College Laura Kalinkewicz said. "As with most recent years at Seaver and as is common at other highly selective institutions, we had more qualified applicants than we had space to admit."
There has been some concern that the administration intends to expand Pepperdine before the campus is prepared. Provost Darryl Tippens contradicted those rumors.
"Absolutely nothing has been decided about growing Seaver, except the commitment to study the possibilities," Tippens wrote in an email. "I think our 'capture' rate of new students is a function of the growing popularity of the college. We know approximately how many invitations to extend in order to garner the right size of the first-year class. The big variable is how many say 'yes' to our invitation. More students than ever are saying 'yes.'
"Building a class is both science and art," he wrote.
Tippens made similar comments regarding the "capture rate" when questioned last year about the record freshman class.
Dean of Seaver College Rick Marrs said the class of 2017 is in fact maintaining Pepperdine's GPA and test score average, contrary to rumors circulating campus that the freshman class scored lower overall on standardized testing.
"The SAT scores are up a few points; the overall average for all students is 1236 (reading and math)," Marrs said. "I think that score is about 8-10 points higher than last year.
"The overall GPA average for incoming students is 3.59," he said. "My memory is that it was 3.61 last year. Both numbers are probably statistically insignificant in difference."
Though some have claimed the freshman class lowered Pepperdine's test score average, the only number that seems to have changed is the number of students enrolled.
Other than some housing issues, the staff seems generally confident that no other aspect of campus life will be affected by the increase of numbers.
Librarian Catherin Schuman also said she had few concerns about the size of the class of 2017. "Oh, I though last year was our biggest class ever," Schuman said "Wow, 950. Well, I think it's great." "We opened up the downstairs study rooms last year to accommodate the new students when that was a large class, so that'll help," she said. "And last semester we opened up a new study loft. We also have new iPads to rent out to students, and we have an increased number of laptops too, so hopefully that'll help."
_____________________________________________________________________________
Follow the Graphic on Twitter: @PeppGraphic
As published in the Sept. 5 issue of the Pepperdine Graphic.