Photos by Veronica Johnson
Waves Weekend Concert 2015—where ambitious freshman with their hovering, but still adorable parents joined with nostalgic alumni to awkwardly sway to the upbeat anthems of American Authors.
Julia Naman, the Life and Arts editor, and I began our day began around 2 p.m. as we arrived to the vast green field where graduation caps thrown in the sky were replaced with lawn chairs and booming speakers. We were scheduled to interview with Brooklyn-based band American Authors and solo upcoming artist and opening act, GoldFord, who I mistakenly kept calling "Goldfish" before the interview.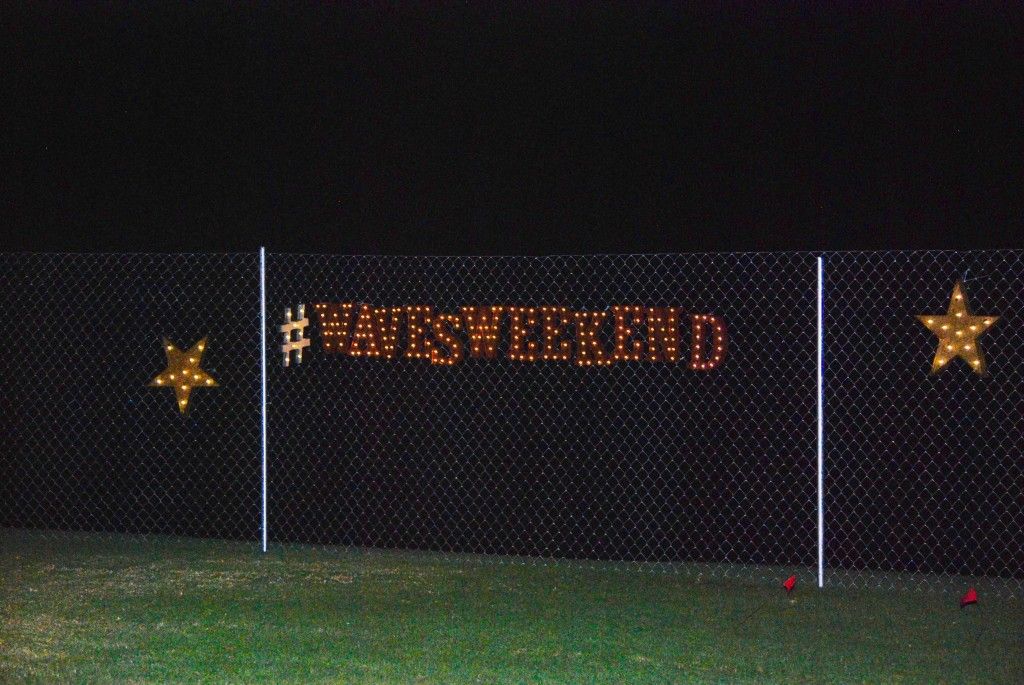 Before all of this excitement began, we sat down with lead vocalist Zac Barnett, who was dressed in khaki shorts and a black muscle T shirt paired with bug eyed sunglasses completed with a navy bandana in an attempt to tame his curlyish brown hair. He exclaimed that he grew up right on the other side of the hills. "We would just take the canyon right here straight on through and I would pass Pepperdine every time we would come to the beach," Barnett said. He said it was his first time actually setting foot on campus.
Nearly everyone I talked to before the concert didn't recognize the band by their name. But when they took stage and started to play the first song, heads nodded and students exclaimed, "this is the same song that is in my FIFA game!" Their hits songs, "Best Day of My Life" and "Believer" had the crowd humming and drumming along to the beat.
Barnett said one of the greatest parts of performing is feeling the energy of the crowd singing with you, and it's an energy you can't get anywhere else besides performing life and just getting lost in that space. "It's really surreal, and it's a lot of fun. The connection is always a blast," Barnett said.
Barnett met band members James Adam Shelley, Dave Rublin, and Matt Sanchez while attending the Berklee College of Music. In 2014, they released their first studio album titled Oh What a Life. And indeed they have had quite the lives. They soon dropped out of school to pursue their passions and dreams of doing music, and moved to New York City.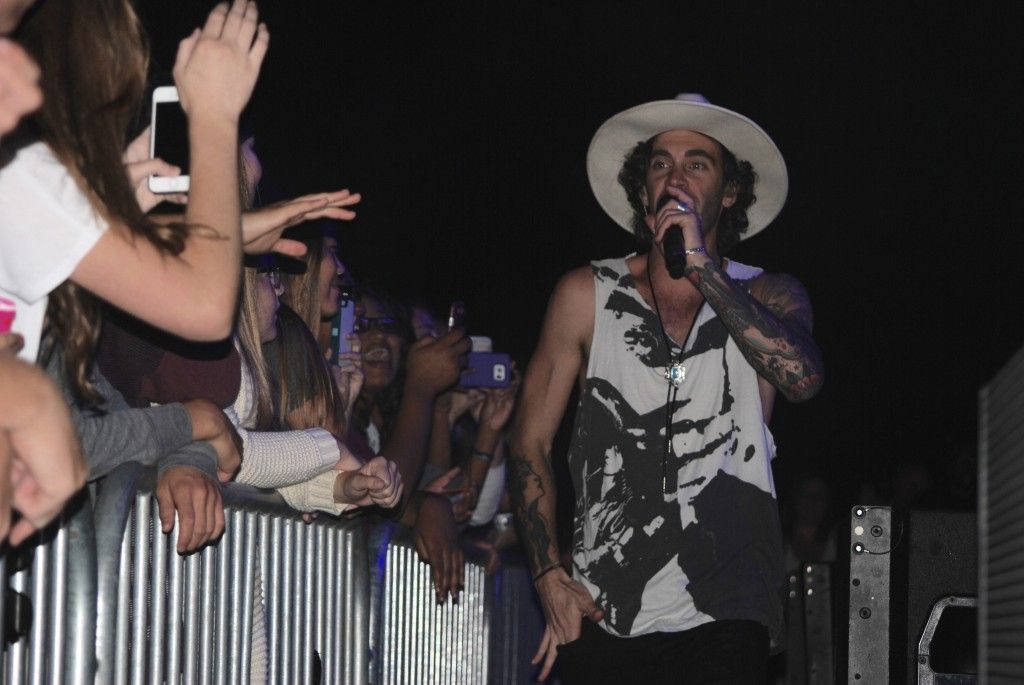 Barnett says that much of the inspiration for the album came from this bittersweet time, "It was just like being broke and living in a small apartment and doing anything that we could. And for us it was kind of like rather than just giving up in these hard times it was really seeing the light at the end of the tunnel and there were obviously great times too."
Their album discusses the good times and all the bad times that they went through to get to where they are today. "You know, the journey thee was half of the fun, it was so cool, and that was what 'Oh What a Life' represents," Barnett said.
Barnett said all of the band members often play each other's instruments, so ideas always come from all over the place for inspiration. Barnett is excited for the future of the band. "We're setting more tours up now, setting up shows and planning the next two to three years of touring schedule at the moment," Barnett added.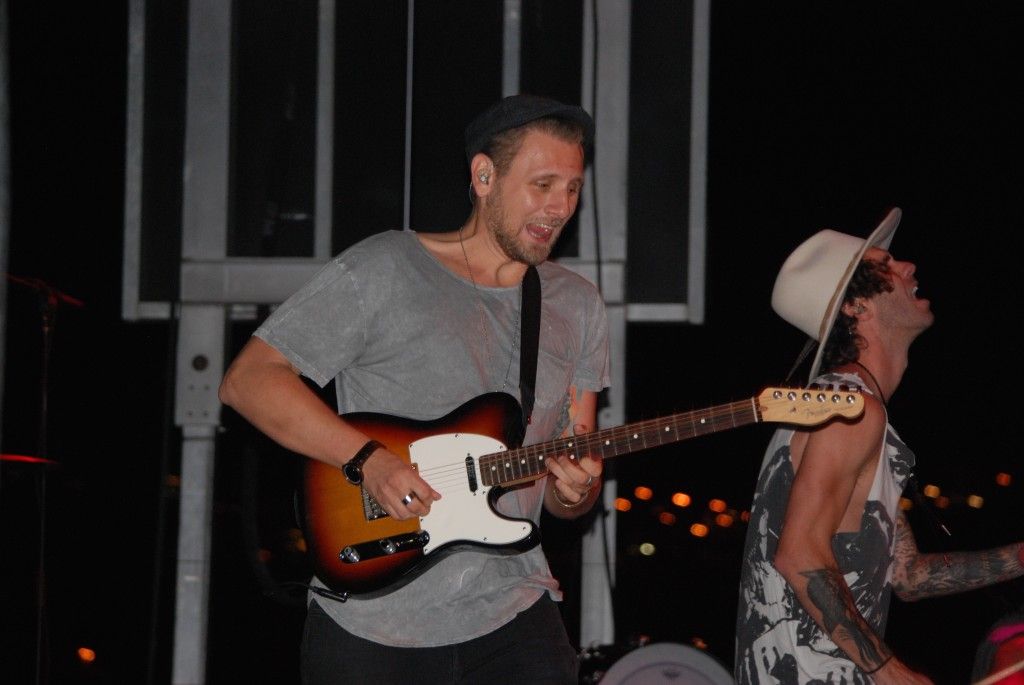 He said they experimented with a lot of different sounds and genres to take American Authors to the next level for the upcoming album. "As far as lyrical content goes, the first album was really like 'we're at such a low point, but we see it right there and we need to just keep pushing to get to that,'" Barnett said.
When asked about specific goals for the band Barnett coyly said, "We're going to try and get across the freeway, and go to the beach today. That's the first goal." He quickly added a legitimate statement about the dreams and aspirations of the group. "Right now we're excited because we're finishing our second album, and it's going to be coming out soon. We're starting to release singles from it, we released our first single from it, "Go Big or Go Home" then we have a second single which is going to be coming out really soon."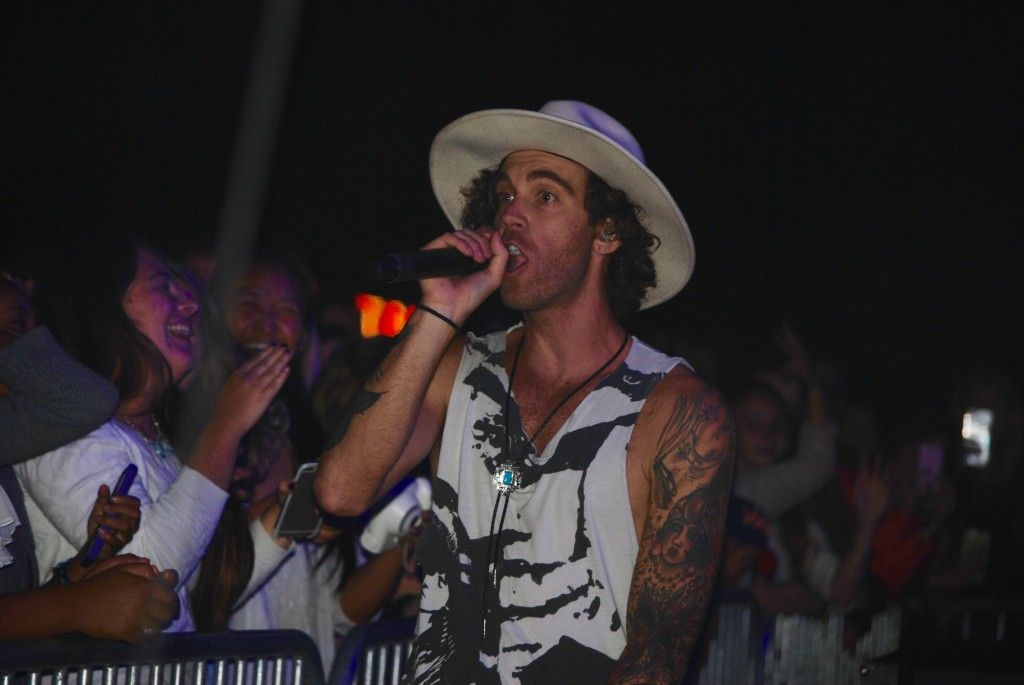 We directed our attention to Barnett's feet, which were snugly placed in a pair of white slippers, which he said he swiped from his hotel room. Barnett whined that he didn't bring any any flip-flops on the trip. "I just didn't want to wear socks when I left the hotel room, so I just put these on for the day." The cameraman asked why all of the towels and bathrobes were also in his bag.
Barnett turned the tides of the interviewed and asked us if we "Pepperdine kids ever went to class." I replied a firm, but joking (kind-of, maybe, it depends on who is reading this) no. I then offered that I was actually enrolled in a surfing class from academic credit. He laughed about the fact that this was a legitimate thing at Pepperdine. "Fine. you're in a surf class. When I was in college (I went to Berklee college of music), I was in a music appreciation of John Lennon class. So I feel like that's on a similiar level as surf class."
As we discussed my own surfing activities, Barnett was anxious to check out the beach for himself. His last words quickly interjecting into the conversation, "I'm going to try and swing over to the beach."
Interview with GoldFord:
As we wandered behind the stage, stumbling upon the grassy hill overlooking the six tennis courts and sweeping blue sea, we decided this would suffice as a good resting spot. He plopped down as I followed Goldford's example, praying that my rockstar wannabe too-tight skinny jeans wouldn't rip.
I looked to my right and saw Barnett sitting Indian style with a band member or friend. I couldn't tell which one. I was tempted to shout out to him and ask why he wasn't at the beach yet.
A couple minutes after we began our interview, Barnett and his associate left. They either went to the beach or got annoyed with us invading their view.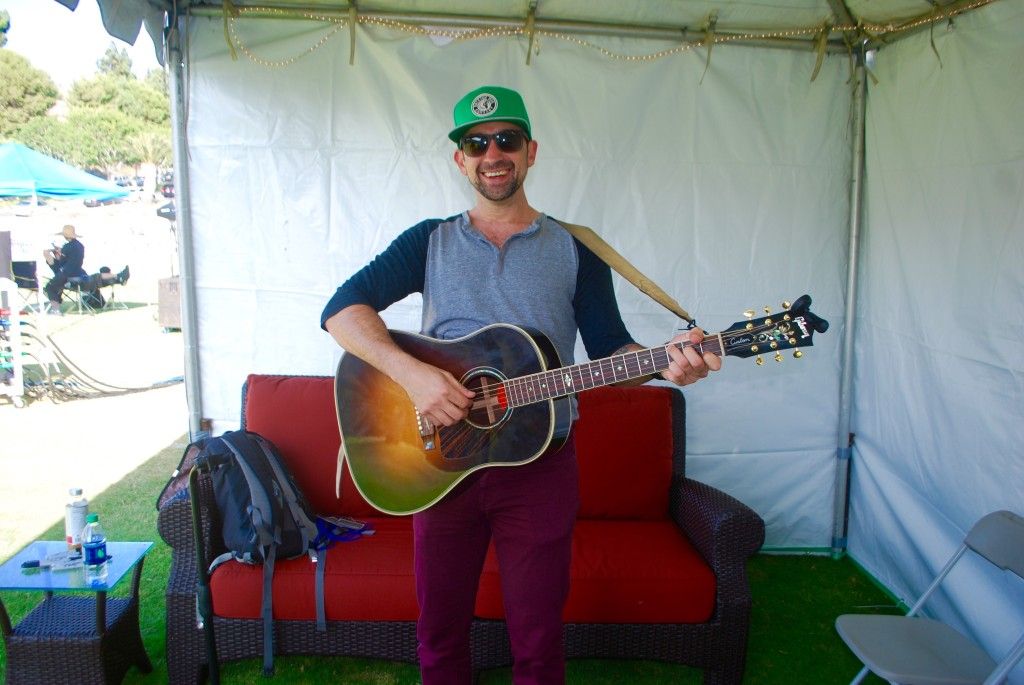 I focused my attention back to GoldFord. Jeffrey David Goldford, who goes by the stage name of just "Goldford" is a Missouri native who didn't realize until 20 years old that he had a gift. He attended the University of Kansas, where he majored in journalism with the intention of being a book copyrighter. There, he lived with a bunch of guys and would only sing in the car or shower. One day, Goldford thought he was home alone, he wasn't. "I thought I was alone, and somebody heard me sing in the shower and they were like 'dude you can kind of sing' and I got the courage to try an open mic night," Goldford said.
Although his musical career didn't manifested until he was about 20 years old, Goldford always had a deep appreciation for different musical melodies. "My mom and dad told me that when I was two I asked for the Thriller album, and I knew every word by the time I was three. I've always loved music, but I never thought I could play music. Never sang or played any instruments, until I was about 20 and in college."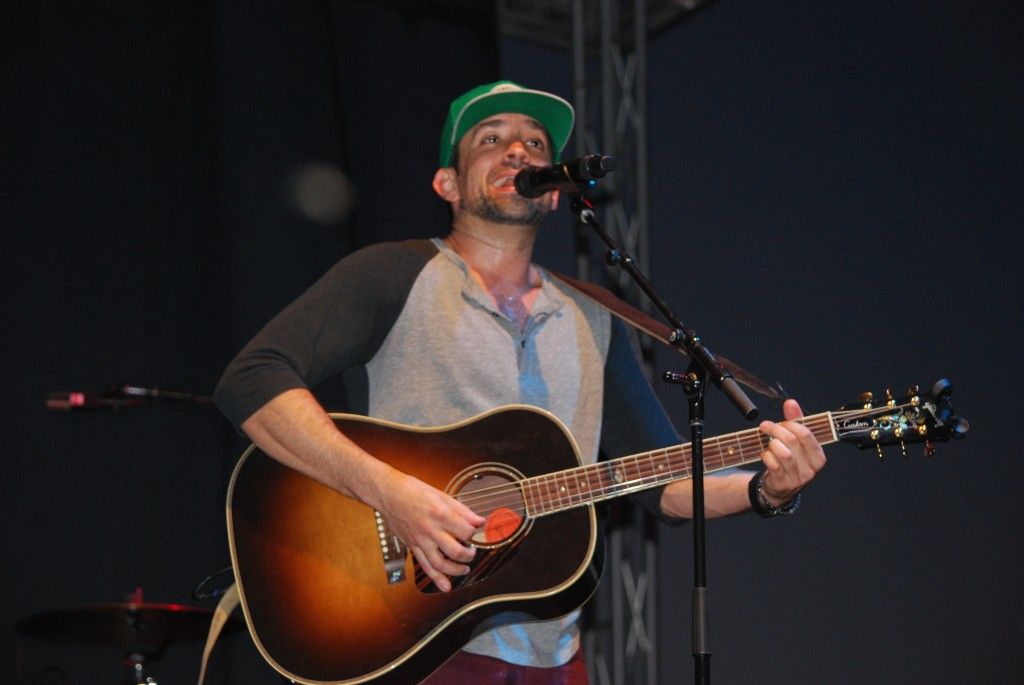 Goldford grew up listening to two types of music in his formative years: all the old soul stuff like Donny Hathaway and Stevie Wonder, and folk singer-songwriter stuff like Kenny Logins and Simon and Garfunkel.
His own soulful sound is evident on his debut album "Shed a Little Light." Goldford describes his own voice, "This sound naturally came out when I started playing music that was this soulful kind of topline with folk body and that's been awesome. But it's this really big canvas so it's been crazy because I've been able to write songs in all different types of music styles that I enjoy," Goldford said.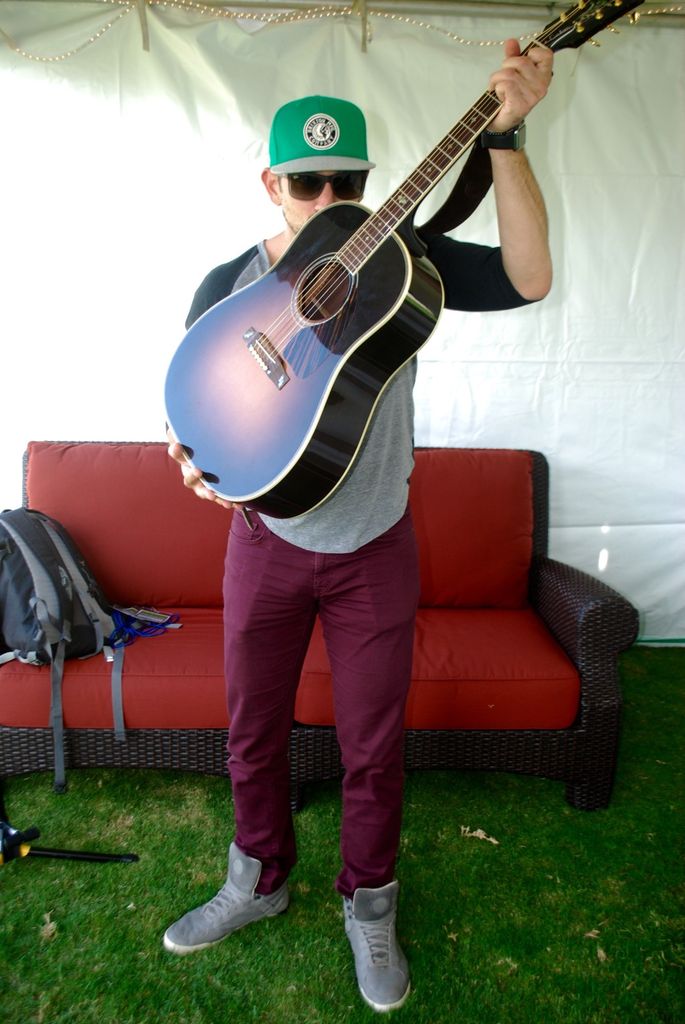 Goldford knows that his journey is an evolving creative process. "I think it's become a little bit more concentrated. You start to cut off the corners and sculpt something that's more cohesive and I guess shiny." In the future, Goldford would love to collaborate with Bruno Mars, Dan Wilson and the Weekend because "I love his lyric and his melody, and it's always just really interesting way of saying something that's simple."
About a year ago, Goldford packed up and moved to Nashville, and is definitely happy about the decision. "I think Nashville is such a creative place. Just like LA, there is so much going on. Everybody is always collaborating and it's really cool to watch it evolve, and to be a part of it," Goldford said.
What's next for Goldford? He plans on intensively writing and recording for the next three to four months. After 12 years of being in the music industry, Golford has accepted this path. "I ran from music for a long time, I didn't fully pursue it for a lot of reasons, but finally, and I have the song called "Never Settle" that was on my last album that is about just kind of letting go of all the fear and doubt that will drive you not to do or to do so many things, and I think that a lot of people feel that," Goldford admitted.
We looked out one last time into the cotton-ball sky before deciding it was time to take some selfies. I mean, pictures or it didn't happen, am I right?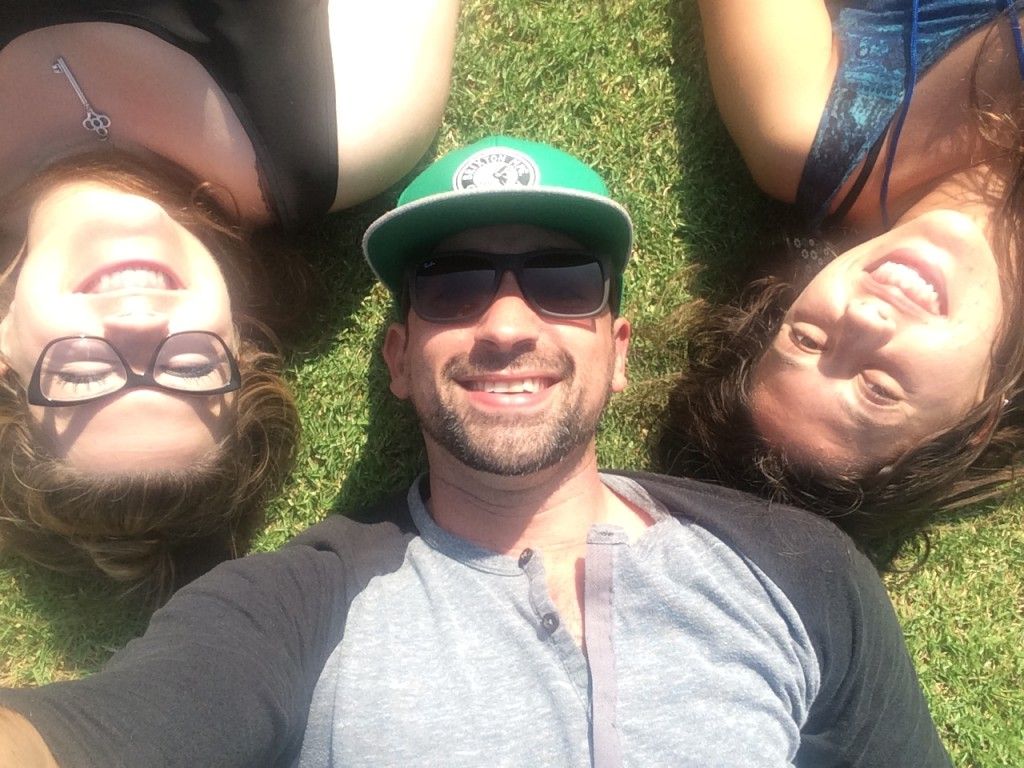 __________

Follow Veronica Johnson on Twitter: @veronajohn36