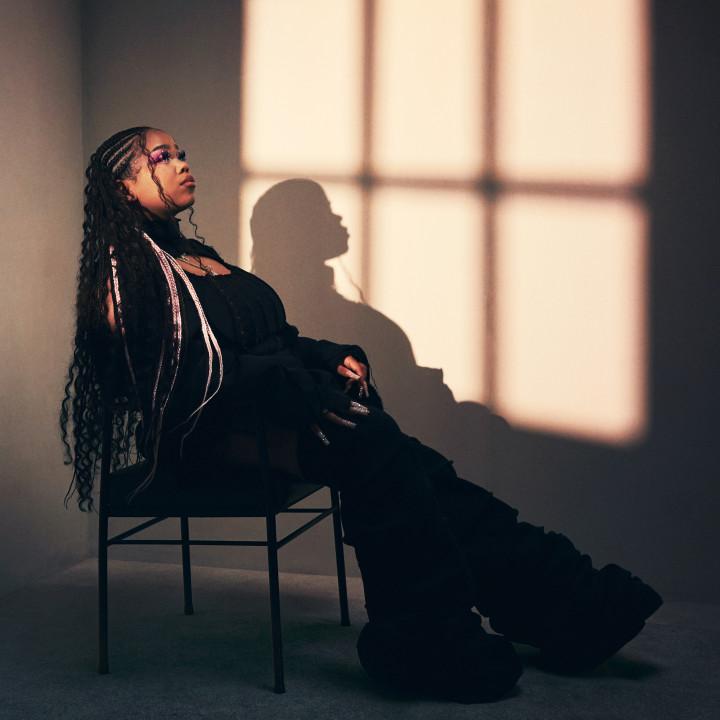 Transparency item: A review provides an informed and opinionated critique. These informed critiques are published to make a recommendation to readers. This review is the opinion of the writer.
German singer Zoe Wees released her long-awaited debut studio album "Therapy" Nov. 3, consisting of 20 tracks. This is her first full-length project since her breakout hit single "Control" in 2020.
Wees is from Hamburg, Germany and first became an artist by working on music with her former teacher now turned manager, according to an interview with Notion. She also competed on the Germany series The Voice Kids in 2017.
Six years later, Wees has finally put out her debut album.
"Therapy" is a pop album where Wees showcases real and raw vulnerability in her lyrics. She sang about struggles with anxiety, depression, loneliness, relationships and growing up without a father.
Wees talked about deep topics while still making the project sonically enjoyable to listen to. She has a perfect mix of uptempo tracks and ballads that mesh well with the raspy tone in her vocals.
Wees starts off the album slow with the piano ballad "Sorry For The Drama." In this song, she sang an apology to her mom for being upset about not having a normal childhood compared to other kids.
"We were never rich kids, rich kids / And always had a wish list at Christmas / I thought that I was missin' somethin,'" Wees sang in the chorus.
The tempo picks up with the next two tracks "Lightning" and "Girls Like Us." In "Lightning," Wees sang about persevering in the midst of hardship, while in "Girls Like Us" she expressed insecurities other girls can relate to.
Wees slows it back down with the ukulele-supported "Love Should Be Easy," which best showcases the softer side of her voice. The song is about a broken relationship that ended up not working out.
"Control" follows right after — a powerful track where Wees thanks someone for helping her through her anxiety. The next song "Lifeline" talks about a similar topic in a soft peaceful way with beautiful harmonies.
"Through all the hard times, you were a lifeline / I wish I was like you / Through all the years, you make it look easier / I know that you tried to," Wees sang.
"Daddy's Eyes" is the first song on the album where Wees goes in-depth on her father not being there for her as a kid.
"Every Christmas you were missin' / All the nights you never sang me to sleep," Wees sang in the chorus.
The eighth song "Hold Me" arguably has Wees's strongest vocals on the album. This is an orchestral ballad where she belted out about how hard her life has been since she's reached a high level of success.
"God, I'm lonely / I should be grateful, but this is painful / Oh, that little girl with the big dream / Where did she go?" Wees sang in the chorus.
Wees continued talking about her failed relationship in "Nothing's Forever" before getting back to the subject of her dad in "21 Candles." The song details how her dad never came and celebrated any of her 21 birthdays with her.
"I burned twenty-one candles / Wishin' that you would come back, but / You must have cursed me with bad luck / Think I'm done wastin' my breath," Wees sang.
In "On My Own," Wees talked more about loneliness and the effects it's had on her.
"Can't control thoughts, feelin' so overwhelmed / Got my hand in my head, try to carry the load / 'Cause I know I'm alone in the end," Wees sang.
Wees sang about the unfairness of life in "That's How It Goes" featuring rapper 6lack before name dropping the title of the album in "You Ain't Really Good For Me." "You Ain't Really Good For Me" has an edginess with the use of bass guitar as Wees sang about someone who messed with her head.
"Don't Give Up" is not only a standout track in terms of its uplifting dance production, but also its lyrical message. Wees encouraged listeners to not lose hope when times get tough.
"When the world turns upside down / And you're fallin' to the ground / And the ocean's in the sky, got you feelin' low / Don't give up, no, no," Wees sang in the chorus.
"Nothing But You" is another peaceful song with a sweet melody that showed Wees singing more about the one person she relies on when all else fails. Following after is "Third Wheel," which is the most unique sounding track as it showed Wees taping into rock.
As the album's end comes close, Wees first took listeners to the dance floor with "Less Of A Woman." She expresses here how she's ready to move on from a relationship that hurt her.
The last two songs are "Hold Me Like You Used To," which is a dedication to her great grandmother, and "When It Hurts." The ladder is the perfect ending as she sang about her lifeline to a soft acoustic guitar.
"We've been through the best and the worst / Even when I can't say the words / You hold my heart when it hurts," Wees sang.
What's beautiful about this album is how Wees created it as a therapy session, hence the tile, to express all of the things she's dealt with throughout her life. This project is inspirational for many who have dealt with similar things.
"Therapy" is now available to listen to on Spotify, Apple Music, SoundCloud and YouTube Music.
____________________
Follow the Graphic on Twitter: @PeppGraphic
Email Timothy Gay: timothy.gay@pepperdine.edu