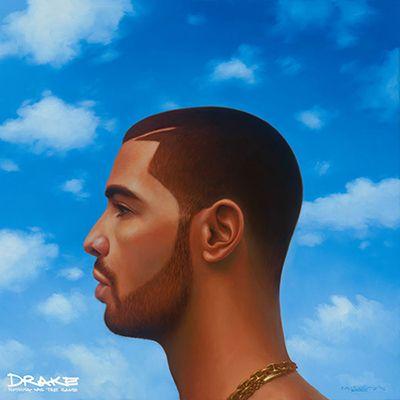 Drake – "Nothing Was The Same"
Equal parts self indulgence and brooding introspection, Drake's latest album showcases the rapper's range while staying true to the radio-friendly formula that has made him the undisputed usurper to the commercial rap throne. Clever lyrics help deliver messages about lost love, jealous haters and throwing money stacks in the club, while a diverse mixture of beats including soulful instrumentation and low tempo, old school throwbacks delivers a smooth and rhythmic pace throughout the album. Drake establishes himself as a multifaceted linguist, switching between emotionally charged singing and aggressive rapping at the drop of a beat. A host of guest appearances make this a solid, yet slightly repetitive, album. 4 stars.
Icona Pop – "This Is … Icona Pop"
The Swedish duo made waves this summer with their in-your-face pop single "I Love It" off of their first international album release, "This Is … Icona Pop." The album attempts to reach the same explosive heights as its debut single, and although it comes close in a few moments throughout the album, it never quite reaches the same synth-heavy, speaker-blasting, stuck-in-your-head-all-day level as "I Love It." It's still an impeccably produced pop album, with dance-heavy beats inspired by the EDM music scene, that remains energetic throughout the album save for a few dull moments that break up the overall flow. Lyrics take a back seat to the production, and although a few tracks attempt to provide deeper meaning and emotion, they mostly fall flat. 2 1/2 stars.
MGMT – "MGMT"
The self-titled third album from psychedelic rockers MGMT is a strangely wonderful journey into the far, far out. The band dives head first into the transcendental, other-worldly music that they explored in moments on their prior album, and emerge with a unique sound that blends synthetic pop, electronic dance and modern rock in a unique, if not at times confusing, way. Coupled with creative lyrics exploring the daily redundancies of young adulthood that often allude to the pains of growing up, MGMT have created an album that provides listeners with an all-too-real, introspective experience. The creativity does go a bit overboard at times, however, and the psychedelic vibe often becomes psychotic. 3 1/2 stars.
The Naked and Famous – "In Rolling Waves"  
The Naked and Famous has ditched their pumped-up 80s inspired jams for a more mellow synthesized sound in their second studio album, "In Rolling Waves." The New Zealand group first pervaded the charts in 2011 with their debut EPs "This Machine" and "No Light." Their debut album, "Passive Me, Aggressive You" earned six New Zealand nominations and included hits such as "Young Blood." This time around, The Naked and Famous relocated to Los Angeles to record their latest album "In Rolling Waves." This second studio album embodies throbbing but steady synthesizer chords and channels a more pensive ambiance. Songs like "The Mess" and "Waltz" correlate strongly with previous Naked and Famous hits, such as "Girls Like You" and "The Sun," and still include lead singer Alisa Xayalith's soft-as-a-purr pipes. Yet they distinguish themselves from their previous songs by creating an album that's very similar to an indie action soundtrack, with strong symphonic buildups, more emphasis on band member Thom Powers' subtle vocals and an overall epic aureole. 2 1/2 stars.
Jack Johnson – "From Here To Now To You"
Yet again, Jack Johnson gives us a sing-along album and momentary escape to the illustrious shores of Hawaii. Since the Hawaiian native began gracing everybody with the melodies of his guitar in 2001, Johnson has gone on to earn Grammy nominations and other prestigious shout outs for his works, such as 2005's "In Between Dreams" and 2010's "To the Sea." With his latest studio release, "From Here To Now To You," which dropped Sept. 13, Johnson substantiates the consistent air of laying in a hammock without making you fall asleep of boredom. Johnson also speaks straight from the soul with heartfelt lyrics, such as the ode to his wife and high school sweetheart incarnated in "I Got You," and chipper beats, such as in "Tape Deck," provoking you to take a ukelele to Point Dume and strum along. 4 stars.
Kings of Leon – "Mechanical Bull"
Most people know Kings of Leon as the rowdy, no-nonsense Tennesseans who released "Only By the Night" back in 2008, which included singles like "Use Somebody" and "Sex on Fire." Besides their infamous album "Come Around Sundown" — which lead singer Caleb Followill admitted he "checked out" during recording — the Followills are back with their latest album "Mechanical Bull." The three brothers and guitarist cousin serve up a riff-heavy album, with throwbacks to 50's sock-hop vibes, heart-felt ballads and Southern Baptist choruses. The boys even resurrect characteristics of past albums, such as mirroring the beat of the album's first single, "Supersoaker," to "Taper Jean Girl" from 2004s "Aha Shake Heartbreak." Whether the boys can create the astronomical success they received with OTBN or reign in the hearts of the skinny-jeans-flannel crowd as they once did is still to be determined. 2 1/2 stars.
_____________________________________________________________________________
Follow the Graphic on Twitter: @PeppGraphic
As published in the Sept. 26 issue of the Pepperdine Graphic.