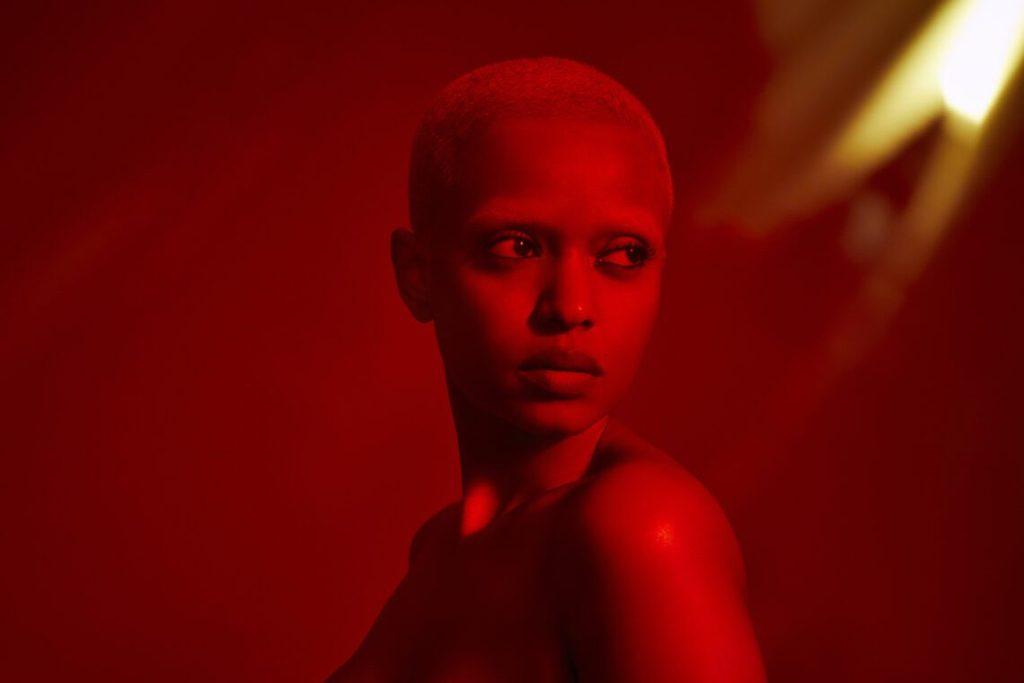 Kelela in her raving new music video "On The Run." This song is the third single from the album released Feb. 10. Photo courtesy of Warp Records
Transparency Item: A review provides an informed and opinionated critique. These informed critiques are published to make a recommendation to readers. This review is the opinion of the writer.
Kelela Mizanekristos is a queer artist who knows the foundations of music, especially the versatility of being a true songwriter. She investigates dance and heartbreak — which seems to be her specialty.
Kelela released her latest album, "Raven" on Feb. 10, marking the end of the creative drought her fans endured since the release of her debut album. The lead single, "Washed Away," feels like a breath of fresh air in the morning with it's angelic synths.
The album cover for "Raven" is an eerie depiction of the singer's head barely above water symbolizing a rebirth, which she alludes to on the album's title track.
The singer prefaced the release of the lead single with, "I specifically want to speak to marginalized Black folk and highlight the work we do to find renewal in a world that's built to make us feel inadequate," according to an article from Rolling Stone.
Kelela emerged as a solo artist releasing her first mixtape in 2013, "Cut 4 Me," with spellbinding vocals and experimental productions rooted in mainstream R&B. "Floor Show" and "Send Me Out" are two impressive tracks off the mixtape that show off Kelela's vocal ability enlaced with notes of electro-R&B.
"Cherry Coffee" is a slow-burn with a steady melody reminiscent of Madonna's 1990 hit "Vogue," and it feels like a trip into a futuristic dystopia.
In 2015, she continued to investigate her place within the genre of electronic R&B with the release of her five-song EP, "Hallucinogen." The project's standout track "Rewind" is a song about having a crush on someone who does not know how to take a hint, all over an electric production that feels like '90s R&B that has been sped up.
The 23-minute EP showcases Kelela as a masterful artist within the continuously evolving genre of electronic music.
Kelela released her electronic R&B debut album, "Take Me Apart" in 2017. The critically acclaimed album was a sensual and deeply vulnerable album that allowed her to relish in her sexuality and search for intimacy.
The title track, is a testament to the sensuality that calls for her lover to crassly take her apart. "LMK," the lead single from the album, paints the picture of the search for a suitor on the dance floor.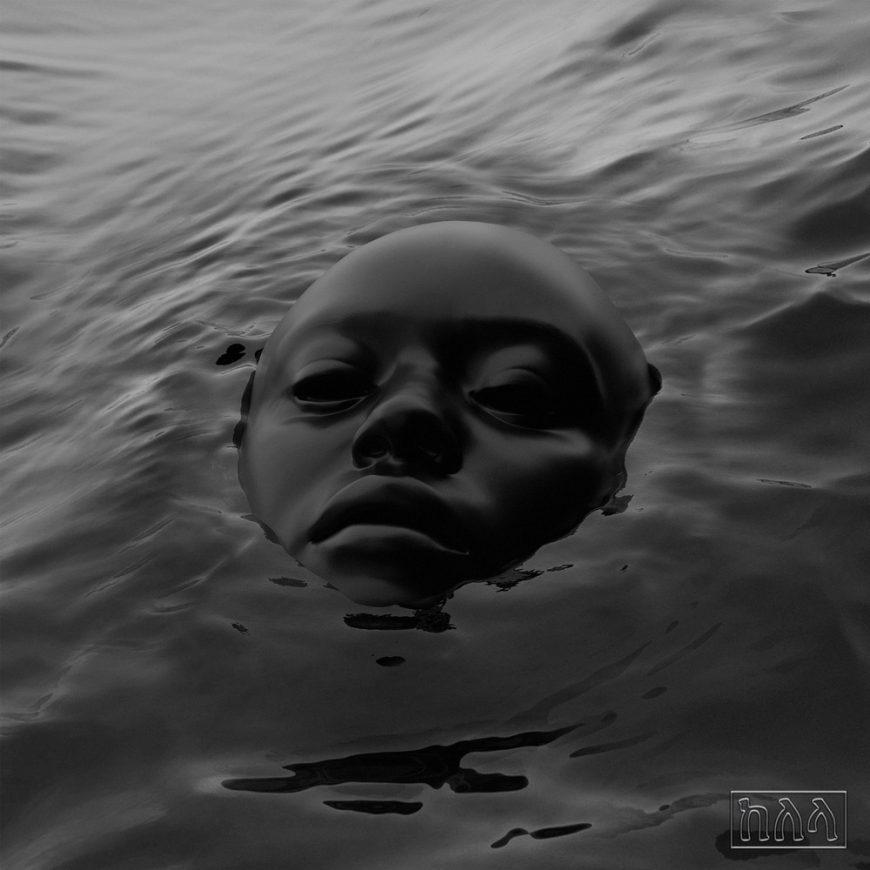 The album cover for "Raven." Kelela's new album dealt with loneliness, frustration and love, in which she finds strengths through it all in dance. Photo courtesy of Warp Records
On her latest album "Raven," Kelela sings, "Through all the labor / A raven is reborn / They tried to break her / There's nothing here to mourn."
She embraces her vulnerability and finds strength as she passionately echoes she is reborn. The song transitions from soft melodies to a more sporadic futuristic sound, punching into the next dance-heavy track, "Bruises."
She continues to effortlessly pump dance into the veins of the album with "Happy Ending" — a sudden jolt of energy that is sexy and sweaty. Both tracks are infused with fast-paced productions cloaked over Kelela's velvety vocals. Kelela finds a cozy home within the genre of dance music, which was not always so easy.
In a press release from Rolling Stone the singer said, "I started this process from the feeling of isolation and alienation I've always had as a Black femme in dance music, despite its Black origins." Yet, she proves to be triumphant in "Raven."
The standout "Closure" is a shameless track about sexual longing, introduced with distanced soft chimes that smoothly breaks with the perfect dose of hip-hop. Kelela enlisted the help of the East Coast rapper Rahrah Gabor for the song's outro verse. She glides on the beat with, "I ain't a pick-me / But tonight, I'm hoping that you gonna pick me." All while, at a distance, Kelela sings, "I'mma wait up," in a flirty key that breathes confidence.
The track ends with spacey ad-libs that bleeds into "Contact" — Kelela's ode to the nightlife. Kelela noted this song, "has a little bit of something for every part of the night," according to a Fader article.
The melodically charming "Missed Call" echoes notes of early 2000s hits with it's string heavy production and finds Kelela remaining cautious toward a new lover — "Might be the time to make that call / Start to text, I hit a road / Do I wanna fall in love again?"
She continues to test the waters of pop music with dreamy songs like "Enough For Love" and "On the Run" — which features a production assisted by Kaytranada.
Kelela performing "Enough For Love" on The Tonight Show on Feb. 10. She brought her latest song to life with impeccable vocals and transcendent visuals. Video courtesy of The Tonight Show.
The song "Divorce" feels like a gloomy night sky over a quiet horizon, as Kelela explores the urge to keep an already broken relationship going. She sings along the eerie production, "Why when it's done I keep trying?"
Kelela begins "Sorbet" with, "Waves when we touch, rippling in / Soft on my mouth." This is a song with restrained passion that softly lets go of its reigns once the beat drops as she boldly sings, "Rock with me, I'll turn you out." She continues to play with more atmospheric productions with "Holier" and the ad-lib heavy "Fooley."
The album's outro, "Far Away," picks up where the artist left off on the intro track after jumping into the water. What made this song different from "Washed Away," are the extended and relaxed breaths, almost as if she is in a much more relieved state than she was at the start of "Raven."
Is she still underwater, barely above the water's surface and watching or finally rising with wings like a raven? Nonetheless, she ends the album with heavenly vocals that leaving listeners in an ethereal trance.
Kelela sings songs of heartbreak, sexual healing and dancing through the pain with such a seductive swagger that makes her an artist worth listening to and taking in completely. Her latest record, "Raven" is out on all streaming platforms.
___________________
Follow the Graphic on Twitter: @PeppGraphic
Email Ivan Manriquez: ivan.manriquez@pepperdine.edu