Photos by Brett Bean
In the light of President Trump's recent policy changes — from his stated goal to replace Deferred Action for Childhood Arrivals (DACA) to the executive order suspending the entrance of immigrants from seven Muslim-majority countries — President Andrew K. Benton held an all-campus Town Hall in Elkins Auditorium on Feb. 15 to clear the air for students. Undocumented Pepperdine students, Benton said, are safe at Pepperdine.
"Under the Family Education Rights and Privacy Act we have an affirmative obligation not to disclose private student information," Benton said. He clarified that the only exceptions would be the presence of a subpoena and other "extreme situations" overseen by the judiciary.
"We want to maintain the privacy of our students," Benton said. "I know there may be students in this room who are DACA students who are afraid to let that be known. I want to urge you to get the help that you need so that you are not alone on that issue."
He said the same DACA policies apply to any undocumented staff members as well. He said Pepperdine is a "welcome, open table university."
"We have Christians, we have Jews, we have Muslims, we have Hindu, we have people of all ethnic heritages and traditions, and thank goodness for that," Benton said. "… we are a Christian University, and no one should be surprised by that, or expect to change that fundamental truth about us. My faith, personally, is so strong that I am not threatened by the beliefs of others. I find myself strengthened by the beliefs of others."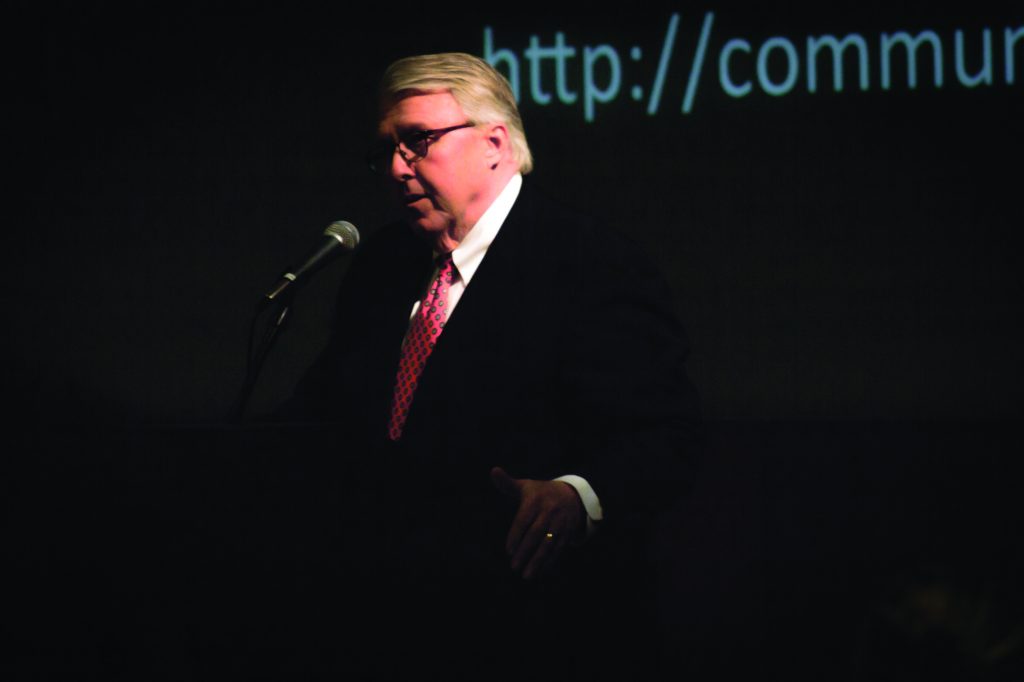 However, Benton did say that Pepperdine will not become a "sanctuary school" when asked by a student.
"That is a 'feel good' term," Benton said. He stated that federally funded schools can get cut off if they stop enforcing federal law. "You know what we are going to do here? We are going to enforce the public law…Family Education Rights and Privacy Act. Your documents are safe with us."
Benton said the university's full policies on DACA and immigration will be available on Pepperdine's website in the near future. Currently, there is information about Immigration Policy Frequently Asked Questions on the General Counsel's website.
Seaver alumna and former Graphic contributor Alexa Brown asked Benton why it took so long for Pepperdine to address these concerns, given that Trump signed the executive order banning immigration from seven Muslim-majority states on January 27. Brown said Pepperdine's delay to speak to this issue was discussed at an Open Conversation at the School of Law led by Dean of Graduate Programs Al Sturgeon.
"There was some dark humor that [students] had gotten a lot of mountain lion sighting emails rather than a university public statement, and there [were] a lot of students who were in tears," Brown said in the mic during the Q&A segment of the Town Hall. "There was one in particular that stuck with me because she felt — she is an international student — that she couldn't go home to go see her family, and that Pepperdine was her only family left, and she really wanted some support from that. I'm just wondering if you could speak to why the university didn't issue even a quick, short assurance to its diverse students, faculty and staff."
In response to Brown's question, Benton apologized for the delay in making a public statement. "I accept that responsibility and I think the criticism is very fair," Benton said. "It's much easier to deal with a mountain lion."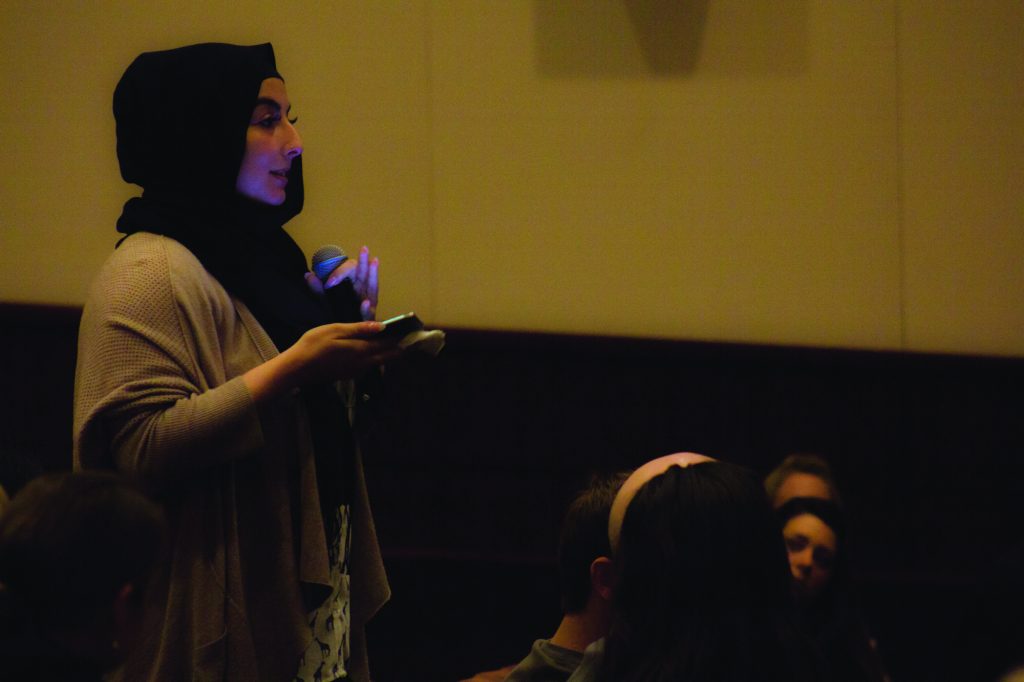 Benton also spoke of the decision to relocate the Christopher Columbus statue.
"The decision was made and it has not been popular," Benton said. "I did not expect it to be popular. I didn't do it to be popular. I did it because I believed it was the right thing to do."
One opposing voice to the decision to move the Columbus statue was found in Pepperdine School of Public Policy student Kaitlyn Pfingston.
"[Moving the Columbus statue] sent the message that people can win, not by the force of their argument, but by the volume of their voice," Pfingston said. "Can you please just tell me one time in history where expansion did not involve bloodshed and tragedy? There are no angels in history."
In response to Pfingston, Benton said, "The thing that I have said many times is I think you should not judge a 15th century man by 21st century standards. I get that, but I also don't think that you look at history and you just read the top two or three inches."
"I think you read deeply and you decide 'what does that stand for?' and I was dealing with students who were hurting as a consequence of that and I wasn't hearing from people until yesterday who said that we really need that statue," Benton said.
While Benton said he does not know every answer, he said that he has put in the effort to seek them, from reading a "good portion of Christopher Columbus' diaries" during the Columbus statue controversy to reading the entirety of the Quran.
Benton emphasized his desire for dialogue to be civil. "There are words and actions that are designed to embarrass and denigrate that should cause all of us to cringe," Benton said. "There are also earnest and sometimes-awkward invitations to dialogue that may be hard but may well foster a breakthrough in understanding. I urge you to look for those opportunities, please."
__________
Follow Julia Naman on Twitter: @jnamangraphic