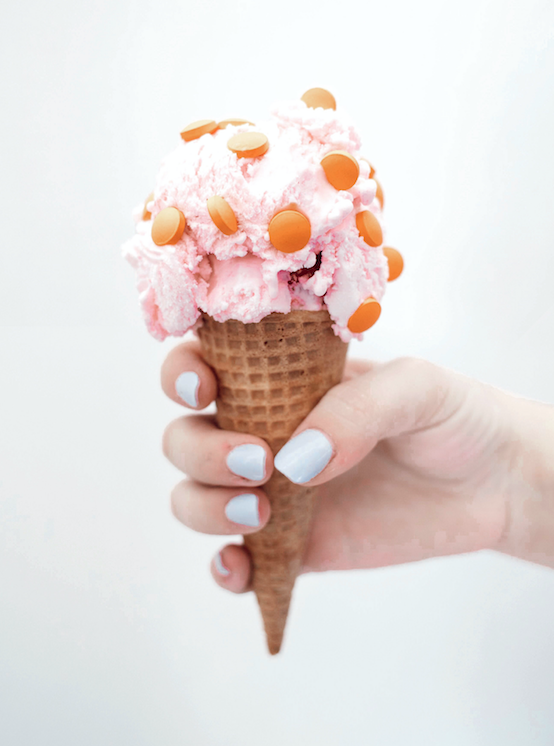 Photo by Milan Loaicono
Adderall: It is an addictive prescription stimulant some college students call their favorite "study buddy," helping them out sporadically during all-night cram sessions and finals, but not without serious effects.
John Doe* is a Pepperdine student who has used Adderall without a prescription to study for exams since high school.
"After you take it, you feel way more focused and actually have increased enthusiasm to learn," Doe said. "You get your work done on time and are extremely focused. Your mind space is completely filled by what you're learning."
Medically, Adderall is prescribed to students for Attention Deficit Hyperactivity Disorder (ADHD). There are other drugs that are used to treat ADHD as well, and most of them share amphetamine, or some form of it, in their physical makeup.
While seemingly common on college campuses, Adderall is a Schedule II controlled substance in the U.S., and is classified as a stimulant. Full-time college students are the worst offenders of Adderall use. Studies such as the 2016 National Survey on Drug Use and Health found college students use the drug at twice the rate of their peers who do not attend college.
Sparkle Greenhaw, a certified counselor at the Pepperdine Counseling Center, said that the last National College Health Assessment (NCHA) survey Pepperdine administrated is from spring of 2017. At that time, 10 percent of males at Pepperdine reported they had misused a stimulant at least once in the past year, and 5 percent of females reported they had misused a stimulant at least once in the previous year.
Nationally, Greenhaw said the number is typically between 10 and 11 percent for college students who have misused Adderall and Ritalin, a stimulant also used to treat ADHD.
At Pepperdine, stimulant misuse has remained somewhat consistent over the past two surveys given out by Pepperdine, Greenhaw said. However, there are two things that contradict each other.
"One is that, yes, some people do tend to under report and especially about a prescription drug," Greenhaw said. "Someone else might use it as prescribed but they may mix it with alcohol … so we consider that misuse when they answer the question, but they may not. So, it's pretty complicated to get good data on prescription drug misuse."
Amphetamine is the active drug in Adderall that causes the stimulatory effects, said Michael Folkerts, an associate professor of psychology at Pepperdine. More surprisingly, is how closely related these amphetamine-like properties are to that of methamphetamine, or meth for short, because of their chemical makeup structure.
Methamphetamine is a very addictive stimulant drug that at first causes a rush of good feelings and can quickly lead to addiction, according to an article by MedlinePlus.
"It's very difficult for humans to tell them apart," Folkerts said. "Part of the issue is you can give amphetamine or methamphetamine to humans legally as a pharmaceutical drug. At the same time, if you took methamphetamine, that would be an illegal drug."
With studies showing that between 5 to 35 percent of college-age individuals use non-prescribed stimulants, including Ritalin and Concerta, there is an overall de-stigmatized view of stimulant drugs, according to a 2015 College Prescription Drug Study by Ohio State University. Adderall still holds a stigma for those students who oppose its use.
"There is a bad stigma, but I'd say all drugs are only bad to the point of abuse," Doe said. "Addiction is something that can happen with anything like, you can be addicted to caffeine, success or losing weight. As long as you're conscious of the fact that you could have the possibility of being addicted to that substance, you will tend to avoid any pathway that will eventually lead to addiction."
Even if users are educated on the drug they are using and its effects, there is still the possibility of getting caught with Adderall taken without a prescription.
"The consequences of getting caught with [Adderall] are according to the law outside at Pepperdine," Greenhaw said. "It is considered to be in the same classification as cocaine because it's a stimulant, and people don't always know that. If they get caught with it, not just in Pepperdine, I just mean in the world … the stakes are very high."
There is a worry that students with ADHD will be less likely to seek help from psychiatrists due to the stigma that they just need to focus harder to do well in school, rather than receive medicine, Folkerts said.
"For someone who has a psychological disorder, you see there's a disconnect from truly understanding what a psychological disorder is and how that's manifested," Folkerts said. "The worry is that people who hear this language — the very people that could benefit from these medicines — would not ask about them or see a psychiatrist because they don't want to be perceived as using a crutch, being weak or not being smart enough."
Those individuals that benefit from Adderall use and feel like it helps them focus in school may benefit from a prescription, Greenhaw said.
"If it is helping them, they likely could benefit from having that prescription," Greenhaw said. "But, not everyone benefits from it. People that use it that don't need it tend to get shaky and jittery and [experience] heart palpitations. Then, they stay up all night and they're stressed and they're more anxious, versus the person who needs it and it's going to help them get into an average place of concentration."
To get a prescription for Adderall, students visit psychiatrists who have specific training in these drugs. Thomas Brod is the Associate Clinical Professor of Psychiatry at the UCLA School of Medicine.
While an assortment of brain and psychometric tests add some certainty to the diagnosis a doctor makes for an Adderall prescription, there are no absolutely definitive objective tests, Brod wrote in an email.
"I sometimes wonder when I prescribe for a young person — especially college student — whether I am being 'gamed,' and of course a worse thought is whether the student is selling his prescription," Brod wrote. "I can never be totally secure that the person who presents to me is being fully honest, but it's my job to help people, and it's best to have a stance of trust."
New patients wanting to get a prescription for Adderall will typically fill out a series of forms and symptom inventories and then be interviewed for about an hour, Brod wrote.
"I assume I've been fooled a few times, and don't even know it," Brod wrote. "However, over extended treatment, I come to know my patients, and usually it's especially clear over time that their invisible disability, and then their relief through medication, is real."
Jack Tsuruda attends Moorpark College and is prescribed Adderall to help focus in school.
Tsuruda said people ask to buy Adderall off him about once a week. While Tsuruda only takes it when he needs to focus, he said he feels there is no way to stop people that take it for finals or other short-term needs.
"Everyone does it, even middle schoolers," Tsuruda said. "You just go into the doctor and you say, 'Hey, I can't focus in school.' That's literally it."
Doe said he gets Adderall from friends, and that they give it to him willingly because they know he is going to use it for strictly academic purposes.
"I don't worry about getting addicted, and if I was addicted, I would seek help because I know there are friends that know that I do this," Doe said. "I think if I reach out to them, they will help me."
Drugs, such as Adderall, that contain amphetamine are not making students cognitively smarter or making them necessarily perform better because of their pharmacological properties.
"What they are doing in the short term is [causing] increased alertness," Folkerts said. "For those who have ADHD, these drugs have been found to be beneficial. They're taken in the non-ADHD student population, I imagine, because it [they] can be used as a study drug as it keeps students more alert."
Doe said he believes he and others that use Adderall without a prescription do so because they need reassurance that they can succeed.
"This generation growing up in such a technological age with such high competitiveness," Doe said. "I think there's a culture to excel and to be great, even though sometimes you might not be great. We're always asking for confirmation and affirmation. It can be tiring. With the drugs, sometimes people might feel as though they've advanced in terms of their skill level, and so it just builds on that and perpetuates."
A study published in the US National Library of Medicine in 2016 found that students who used prescription drugs non-medically showed no increases in their GPAs and gained no detectable advantages over their peers.
This disconnect in what students are saying about Adderall and what is actually happening can be attributed to a lack of education about such study drugs.
"If we were educated enough, it would clear a lot of the problems associated with this mythological thinking," Folkerts said.
The main concerns with Adderall, since it causes increased alertness, are the following:
1) Students are not prescribed it. Taking a drug not prescribed to an individual is dangerous, not necessarily because the drug is dangerous, but because one does not have the information needed to make a wise decision. If someone is prescribed Adderall, it means their brain machinery is different.
2) Students may not know anything about dosage. If one increases Adderall dosage chronically, it can cause chronic alertness, which leads to sleep loss. Additionally, building up tolerance to a drug means one can easily move from feelings of euphoria and heightened energy to feelings of anxiety, fear and irritability.
3) The drug may have other biological effects. Short term effects include irritability/hostility, dry mouth, feelings of restlessness, appetite suppression, heart palpitations and potentially dangerous cardiac issues. Adderall abuse can result in symptoms such as fatigue, feelings of depression and increased anxiety and stressors.
"I think there is a definitely a negative effect," Doe said. "There are times when you might feel dizzy or you're just not hungry. And that might affect your dietary habits or health in general."
Folkerts said he believes students' pursuit of stimulants, whether they be coffee, energy drinks or Adderall, speaks to a larger problem on campus — sleep deprivation.
"I always say, 'sleep is your new best friend,'" Folkerts said. "But in a college culture we don't often hear that. [Sleep] gives you more rest, helps your immune system function and it improves your memory, which is a big deal to performing well."
Overall, many myths surrounding the non-medical use of prescription drugs need to be dispelled, namely the myth that Adderall is not as dangerous to one's health compared to other drugs.
Doe said he knew Adderall is similar in terms of chemical makeup to meth, but that does not change his view on it.
"It's a totally different sensation," Doe said. "The tendency to be addicted to meth is because it makes you feel so good. Whereas Adderall, for me personally, mostly affects my mind space rather than my overall feeling. I don't get that much of a euphoria. I take it with the intention to study, so I don't lose that guy that I created for myself."
For students like Doe that use the drug exclusively for studying, he says it is all about the attitude.
"Some people might rely heavily on it so they're not using it for enhancement, they're using it for reliance," Doe said. "That's the difference. One's a dependency and one's a supplement."
Even if students begin to question the motives behind what makes them want to reach for an Adderall pill during those late-night hours, the hope is that they also begin to wonder what makes it a prescription drug to begin with.
The Counseling Center gives information out to students about drugs in the My Student Body program that incoming students have to complete online and through first year seminars, programs, presentations and tabling events.
However, Greenhaw said students play a role in educating their peers. Student organizations can speak up or do something prevention-wise as a group if they feel like drug misuse is an issue on campus. If there is an individual they are concerned about, they can get them to come to the Counseling Center to do a confidential alcohol and drug assessment to get feedback.
Faculty members can also look out in classrooms for warning signs with students they may be concerned about. Bystander intervention by anyone is strongly encouraged.
"Think factual, so not sharing opinions like, 'You shouldn't use that, that's bad,' but using things like, 'Okay, you only got two hours of sleep last night, you've been more irritable than usual, and you're talking about your heart racing,'" Greenhaw said. "Sharing facts with people can be a lot more impactful sometimes in addition to sharing care and concern, but not sharing judgment or opinions."
For individuals who misuse drugs like Adderall, there is always the possibility of there being some type of consequences. The goal is that using such stimulants will not have a lifelong impact on individuals, whether they build up their tolerance to it or get in legal trouble. Achieving this goal can only be done by starting conversations about drug misuse.
"It takes a village," Greenhaw said. "It takes all of us doing what it takes."
*Name has been changed to protect the identity of the student.