Photo Courtesy of Right Way Films
"Men, Women & Children" is the latest movie by director Jason Reitman ("Up in The Air," "Juno") with an all-star cast comprised of Jennifer Garner, Adam Sandler, Ansel Elgort and breakout star Kaitlyn Dever. Dever, from films such as "J. Edgar," "Bad Teacher" and "The Spectacular Now" is quite possibly the new face of young hollywood.
In a phone interview Wednesday morning, Dever said of the movie's relatability, "I think all the characters are relatable because they are all different." Dever said.
"Someone is going to relate to it, and they might relate to two characters or they just might relate to one character. They might relate to teenagers or more of the adults, and that's what's very cool about this film," Denver said.
"Men, Women & Children" is a movie about parents and their high school teens trying to find where their personal connections, including love, life and self-image, lie in the new world of social media and the Internet.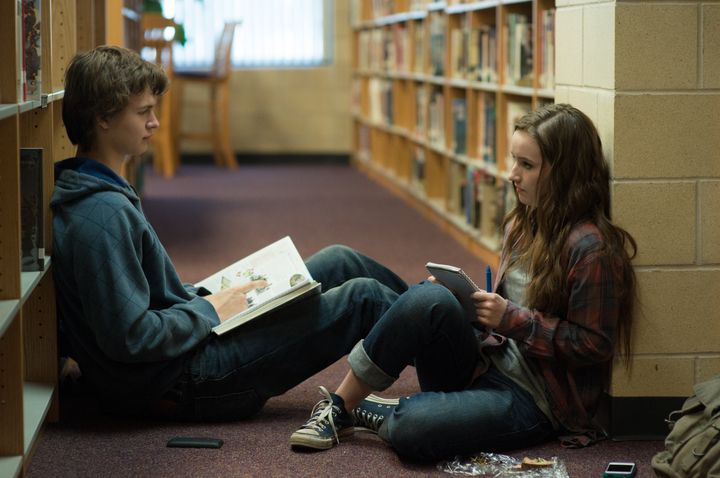 "I remember when my mom got her first cell phone — like when the cell phone was like starting to be a big thing," Dever, who grew up with the Internet said. "And then I got a cell phone at a young age because I was going to music classes on my own. So I started with a phone, then I got a computer, and then I got an iPad … It was just this gradual thing where I always had some kind of technology as I was growing up."
Dever related this back to her character in the movie, saying she too finds it difficult to go without technology.
"She can sort of get away from social media for a minute, and so that's how I feel," Dever said. "I relate to her in some ways, but I don't have a need to go on social media [as often]."
In response to critics saying the film is too negative about social media, Dever defended its director, Reitman.
"I don't think Jason [Reitman] wanted to show that social media was a bad thing," Dever said. "I think he just wanted to tell a true and honest story about what's going on in the world right now and how humans are connecting with each other."
Dever spoke well of Reitman.
"[Reitman] is phenomenal," Dever said. "I really felt like we were good friends, which is always important. On top of that, I felt like he had a specific vision the whole time, but he also let us have freedom with our characters.
Dever said she knew she wanted to act at the early age of 5. At age 9 she worked at the Dallas Young Actor's Studio and by age 10, she moved to Los Angeles.
"[Moving to Los Angeles wasn't] daunting," Denver said. "I mean, it was a little daunting at first when I was like 10 years old and going out on auditions, and it was kind of hard to make friends at first. I had my sisters out here with me when I first started auditioning."
Dever cited her success as a blessing.
"I feel lucky in so many ways, but I don't like to think of myself as a breakout star," Dever said. "I'm just doing what I love, you know? And I just I feel I so blessed."
__________
Follow Madison Harwell on Twitter: @mad_har