Images by Kayla Lee
Brittany O'Grady, a half-Black, half-White actress said that because of the way she looks, she often gets casted as a Latina. She also said she gets type-cast to play roles about troubled women and thinks those roles are often given to women of color.
On Fox's TV show "Star," O'Grady, a former Pepperdine student, plays Simone, who is of the same ethnic background as O'Grady, but is a character that is "way different" than who she is.
"The character I play has a drug problem, and is troubled," she said. "I was very lucky to grow up and know what race I was and know that that wasn't the main thing that defines me. It was my personality and my talent."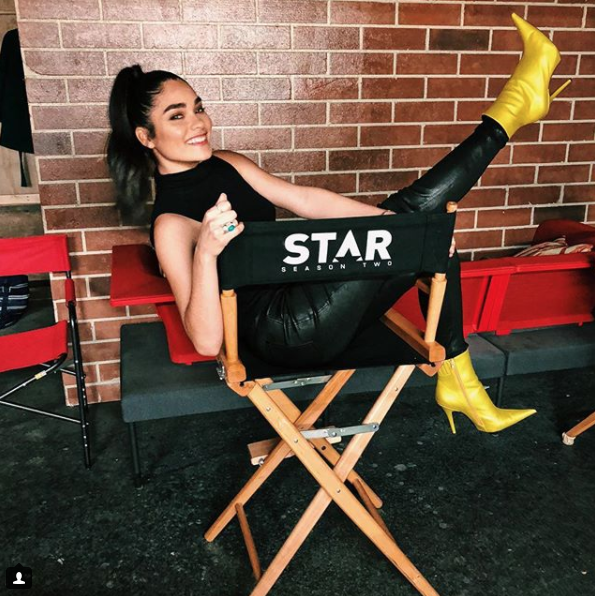 Image courtesy of Brittany O'Grady
According to a study by University of Southern California, 17 films in 2014 did not feature one Black or African American speaking character, which is the same number for the 100 top films in 2013 that did not include Black characters. Even on the production side, the same study reports that only 19 Asian directors and 45 Black directors have worked on the 700 top-grossing films.
Yet, there has recently been an increase of successful movies and TV shows that have emerged in the mainstream media that are created around positive representations of people of color. After awards season, many of these shows such as, "This is Us," "Hidden Figures," "Empire," "Black-Ish," and "Fresh Off the Boat," have been recognized with many nominations and awards.
Although there are many examples of positive representation of people of color in the media, #OscarsSoWhite emerged last year after the 2016 Oscar nominees were only white actors and actresses. Representation, even positive representation, is still an issue in mainstream media despite its increase in the past year.
O'Grady said this is the first role she has played where she plays her own race, half-White and half-Black.
"Star" was created by Lee Daniels, an American producer and director most known for his TV series "Empire." O'Grady said the show revolves around three African-American young women and their journey to become a successful female group.
O'Grady said she thinks people put minorities in a box and fit them into stereotypes.
"I feel like a lot of people look at people of color or minorities in a certain way and through stereotypes," O'Grady said. "Cinema is a great way to touch people's hearts and to get information through them. Through positive representation of people of color, we can change perceptions of minorities in America."
How Our Views Are Influenced by the Media
In a study that observed how the effects of media can influence others, a majority of respondents said their morals and values were not influenced by the media, but that the same majority believe they, themselves, can change others' values and morals.
Pepperdine Associate Professor of Communication Roslyn Satchel looked into what messages were being sent through some of the most popular films of all time. In her book "What Movies Teach About Race," Satchel looks into popular movies and their consistencies.
Satchel said that while she was looking through the rankings, she noticed there were only three filmmakers and three studios responsible for 10 of the top 20 movies of all time. This list included some of her favorites, she said, including four "Star Wars" movies, "Titanic," "Jurassic Park," "Avatar," "Raiders of the Last Ark" and "Jaws."
Satchel said she looked at each of the movies with coders from different ethnic backgrounds and looked at each film for themes, images, words and actions.
"There was a consistency," Satchel said. "[The] consistency was that race was a dominant theme as well as imperialism, colonialism and white-male heroism."
She said people of color were often featured as a threat that needed to be eliminated or as a sidekick or accomplice to the White hero. In that relationship, they were complicit in whatever object the White hero figure set out to achieve.
"A troubling issue that came to be was that we saw White men basically engaged in horrible violent acts of murder, assault and also theft of property of other people of color of the world," Satchel said. "Whenever the people of color engaged in similar behaviors, they had to be annihilated; they had to be killed."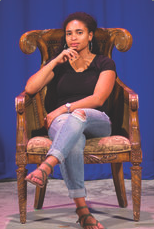 Photo by Kayla Lee
In addition to race, Satchel said she and her team noticed representation issues concerning gender, sexual orientation and ability identities. These themes include male versus female, disabled and able-bodied, and stereotypes of differing sexual orientation.
Still, Satchel said race was a dominant theme.
Stereotypes that were used in the movies had rich histories in the colonization of the new world, Satchel said. There were very few images of African, Latina and Asian women. But when they were present, she said the same stereotypes of imperialism, colonialism and White-male heroism would play out.
"Studios are less willing to take the risk financially to see if audiences will embrace change," Satchel said. "Instead, they would rather recycle the formula that worked in the past."
Just as some are concerned with violence and sex in media content, Satchel said we need to be concerned with race, class and gender representation in the media as well.
Representation of people of color changes the way we see each other as individuals, Satchel said, and this changes the way we see groups: gendered, racial, ethnicity, ability or any other classifications. She said it impacts every level of society.
A Call for Change
Sarah Barney, senior acting and political science major, said that on the stage, there has been a shift toward color-blind casting. Barney mentioned the Broadway musical play "Hamilton" and how a Black man plays Thomas Jefferson. Other roles within the musical are also played by people of color. "Harry Potter and the Cursed Child" received some backlash for casting Black actress Noma Dumezweni for the role of Hermione Granger.
"There is an acknowledgement of the art, the storytelling and of the artist rather than just being stuck up on an idea," Barney said.
Barney said she thinks accurate representation of all cultures is important in the arts, especially if you view art as a reflection of society.
"I think society is shifting to be a little more aware of the fact that the America we knew before, and the idea of a very homogeneous culture, is no longer the America that we are living in," Barney said. "We live in a far more diversified America now."
Barney said that as a non-person of color, she thinks its integral to keeping art authentic and true. Everyone should be able to see themselves being represented in the media that makes them feel good, she said.
By having more minority groups front-and-center with relatable stories in television shows and films, O'Grady said whole communities of people in America can be touched. She said there needs to be more lead actors who are non-White so there is not a hierarchical vision that only a White person can be front-and-center.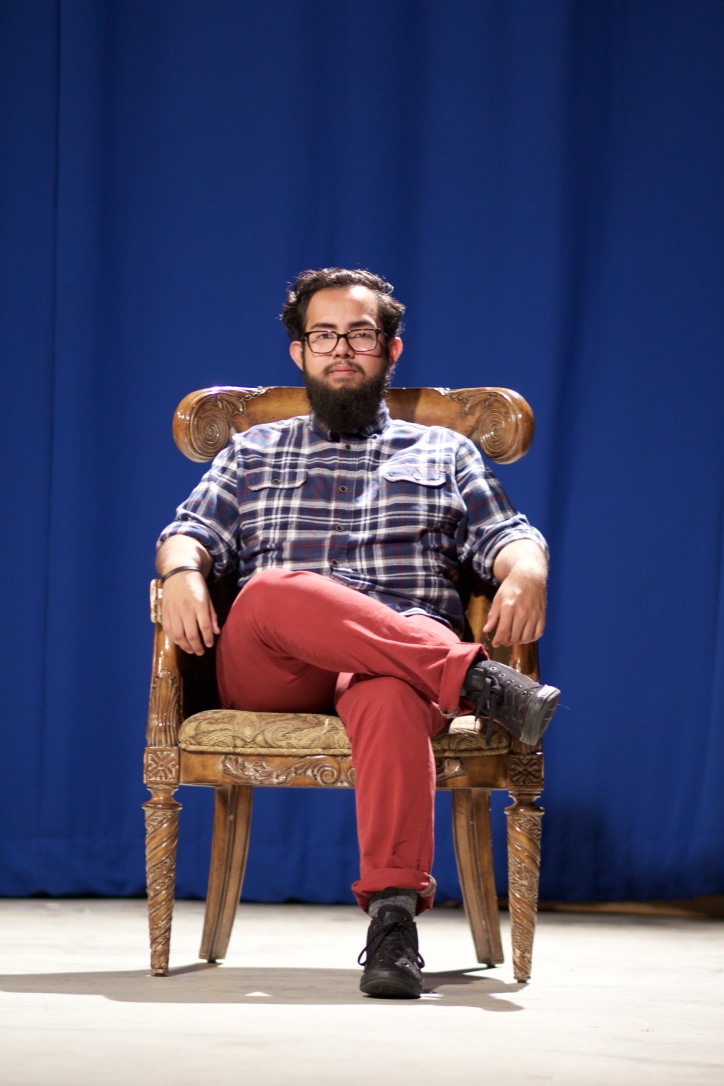 Photo by Kayla Lee
"It shouldn't matter what skin color or features you have," O'Grady said. "It should be what is on the inside. We need to embrace each culture. America is a melting pot. There should be opportunities for all."
Satchel said everyone can be a hero and everyone can be a victim and that it would be "wonderful" if people can recognize that people of color can be the hero.
"It would be nice to see us recognize those heroic traits as something to be valued and appreciated, and have that impact our perceptions of people in our everyday lives," Satchel said.
Research shows that movies and media content impact our perceptions of those who we have the least contact with in our lives, she said.
When asked what direction she would like to see the industry move in, Satchel said that there is more than just stereotyping that she is concerned about. She said her concern is with associating White with good and Black with bad.
"I would like to very much see us break down that binary and make sure that the media representations aren't coming from someone's imagination but the representations are authentic."
She said she would also like the media industry to take risks and to make a change. She said that Shonda Rhimes on ABC has changed the way we view primetime TV and that Rhimes portrays Latina, Black and Asian women as doctors, lawyers and desirable companions and not just sex objects and damsels in distress.
"That has changed the formula of primetime TV, and we are starting to see more original content and more women of color to present different stories," Satchel said.
Barney said she stands in solidarity with those voices seeking positive and accurate representation and loves that there are now voices speaking up to say that society won't stand for that.
O'Grady also called for more people of color to be behind the scenes writing stories, directing, producing and interviewing. She said British television shows do a good job of positively representing people of color, especially with interracial couples.
"It's just about breaking the barrier of those who are put back because of their race, sexuality or their religion," O'Grady said. "I think that America is starting to become more lenient of that."
Barney said she thinks that one of the goals of art, and one of the places where art is more qualified than anything else to change peoples minds, is in its representation.
"We bond over TV and over movies," Barney said. "And if that TV show can be asking thought-provoking questions about the way we view other people in society, in our own daily interactions, I think that is one of the new functions of art in the 21st century."
Satchel concluded by saying that there is a lot of conversation about what people can do and whether we can make a difference.
"As a professor that teaches media literacy, what is important to me is that we do have power and that we can make a difference," Satchel said.
Update made on Dec. 1 at 12:13 p.m.: Roslyn Satchel's title is Associate Professor of Communication. In her research, Satchel noticed there were only three filmmakers and three studios responsible for 10 of the top-20 movies of all time.
____________
Follow Chad Jimenez on Twitter: @itschadjimenez