Senior Stephanie Abad and her fellow First Wave Ambassadors — (left to right) Catherine Reyes-Higueros, Aaliyah Pitts and Terra Hernandez, a staff member of the Graphic — pose on Drescher Gulls Way Patio during the First-Generation Spring Banquet on April 6. Abad said being a First Wave Ambassador has helped her feel more connected to her community. Photo courtesy of Stephanie Abad
Going to college may seem, to some, like a normal part of growing up. For first-generation college students, it can mean something so much more, students said.
With 18% of the Seaver College population being first-generation students, according to the Pepperdine website, the community is a minority on campus. Despite this, first-generation students said they've made a home here at Pepperdine.
Senior Lauren Chivers — a former member of the Graphic — like many first-generation college students, said she takes a lot of pride in being first-gen and appreciates all that she has gained from her college experience.
"I've been really grateful to be a first-gen student; it's always meant a lot to me," Chivers said.
Lauren Chivers Strives to Honor Her Parents
Chivers said she has always dreamed of receiving degrees and furthering her education.
"I love school, I've always been such a little nerd," Chivers said. "I really liked being in the classroom and so I knew I wanted to keep going to school. It's something I've always believed in for myself."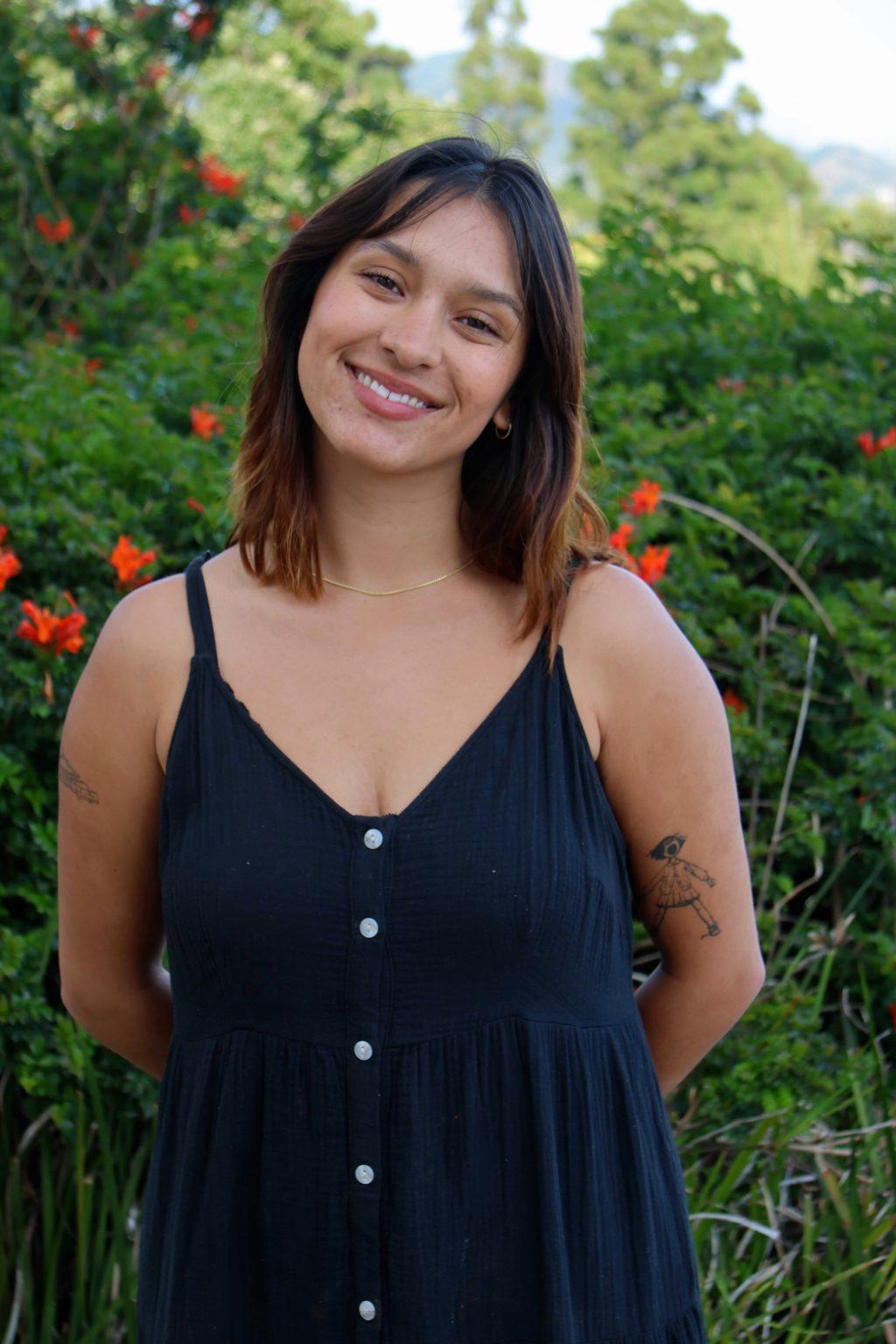 As a first-generation college student from the Bay Area, Chivers said neither of her parents had the opportunity to go to college but instilled in her a gratitude for school.
"I remember being in elementary school and knowing that me being in school was so exciting for my parents," Chivers said.
Graduating from Pepperdine is Chivers' way of honoring the sacrifices her parents made for her to receive a higher education, she said.
"Being a college student, for me, has always felt like a stepping stone to the rest of my future," Chivers said. "It has always felt like something I was doing to honor my family. I would not be here without my parents."
When Chivers was applying to colleges, she said she realized the financial privilege of some of her classmates in comparison to herself.
Attending a private high school, Chivers said many of her classmates had resources that were not afforded to her. However, she said she wasn't worried because she wanted to go to a college that saw her excellence without the help of external factors.
"I wanted to go somewhere where they would appreciate the authentic, unpolished me," Chivers said. "I knew that I didn't want a bot to fix my essay so I could be the best possible applicant. I just wanted a school that really saw me for me."
Chivers' journey of being a college student has not been easy. When school feels difficult, she said she reminds herself that she is blessed to attend a university.
"I have things to give the world and my parents have set me up to believe in myself so much that I don't want to squander that opportunity," Chivers said.
First-generation students said their families, specifically parents, are a huge source of motivation for them.
Zachary Garcia Hopes to Serve Others
As a first-generation student, first-year Zachary Garcia said he hopes to make his family proud.
Garcia is a first-generation college student from Los Angeles. Garcia's parents, he said, migrated to the United States from Guatemala in the 1990s for a better future.
Pursuing higher education was something Garcia always wanted to do, he said. Growing up around immigrant families and children of immigrants, Garcia said he was surrounded by a community that built each other up and pushed each other toward a brighter future.
"Basically, my whole life I've seen the difficulties that we've all gone through as this new generation, these new pioneers for our families," Garcia said.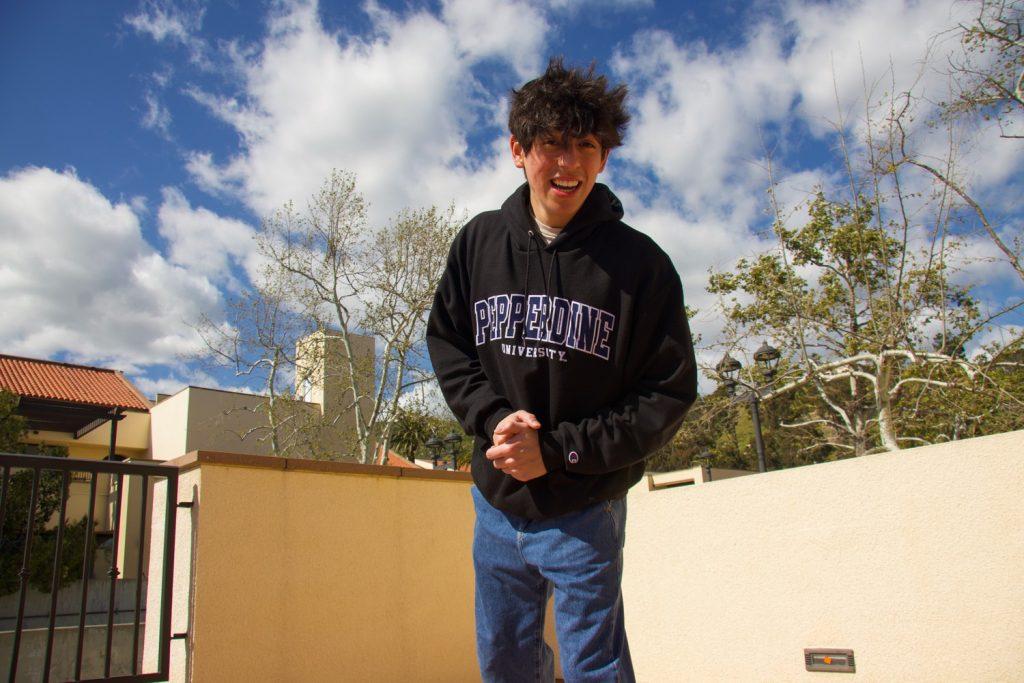 Being the youngest of four children — who all went on to higher education — Garcia said he felt pressure from the successes of his siblings.
"Now that I've been given more resources, more financial knowledge on things and how to go on with certain things, especially with higher ed, I do believe that the public pressure does follow me," Garcia said.
Despite this pressure, Garcia said his family motivates him to be a better student and finish college successfully.
"The opportunity to make your parents proud — that's what pushes me," Garcia said.
Being a first-generation student allows him to have empathy toward others with similar backgrounds, Garcia said. He hopes to serve others in the way he was supported when preparing for college.
"I really want to help others, especially those who may not have had the same opportunities that I have," Garcia said. "It's a privilege for a first-generation student to share what they may have learned from the past."
Stephanie Abad Made a Way
For this same reason, senior Stephanie Abad chose to be a First Wave Ambassador her last year at Pepperdine.
The First Wave Ambassador Program is a University program under the Student Success Center where first-generation students serve the first-generation community through academic mentoring and community building, according to the website.
Abad got involved with the ambassador program because she said she felt lost during her second year of college and didn't utilize the resources available to her.
"A lot of first-gen students experience [hardship when asking] for help," Abad said. "You feel like you can do it alone and a lot of first-gen students feel like they have something to prove so they won't ask for help."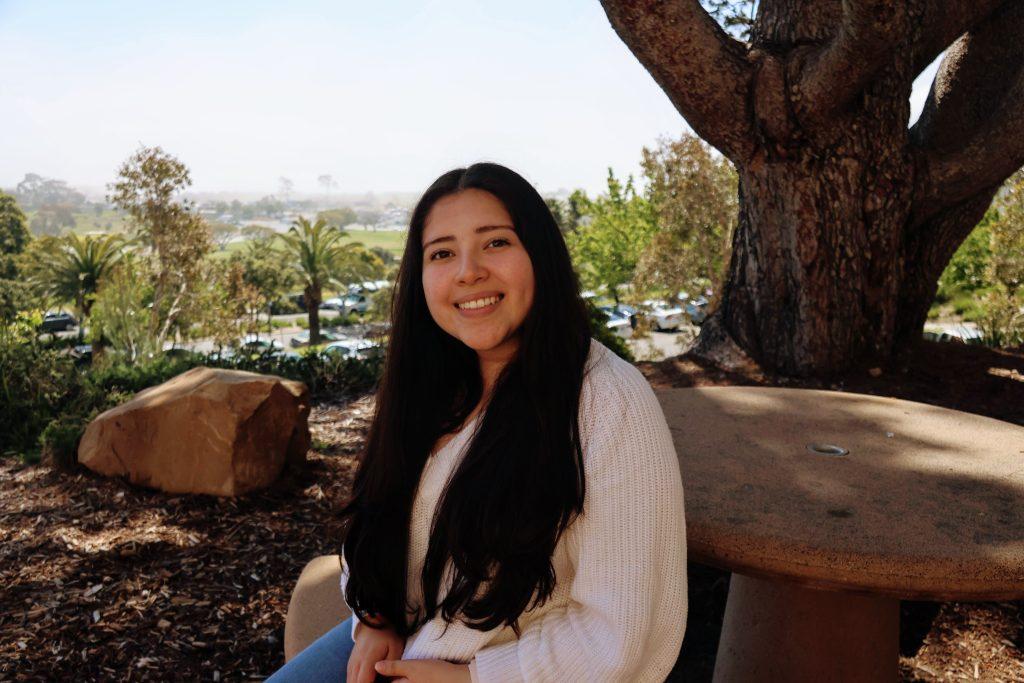 As graduation approaches, Abad said she will be the first in her family to get a college degree. Being raised by immigrant parents who had limited education, Abad said she thought higher education was unattainable.
Being a First Wave Ambassador has been a beneficial experience for Abad. She said it means a lot for her to be able to share stories and support others in a community of students who come from similar backgrounds.
"Sharing stories has also helped me feel more comfort and feel more at home," Abad said.
At the First-Generation Spring Banquet on April 6, Abad received the First-Gen Trailblazer Award. She said the award honors a student who "made a way when there wasn't," and she said, to her, that is the meaning of being a first-generation student.
"It means you saw your situation and you decided to change it in a way that no one before you has," Abad said. "And that doesn't mean it's easy, but it means that it'll be worth it."
Abad said she is so grateful for the resources she found at Pepperdine for first-generation students and encourages other first-generation students to get involved as much as they can and push through.
"I [want] all first-generation students to feel encouraged that it is possible, and although we might feel different than our peers or we might feel we [are] at a disadvantage, it is still possible," Abad said.
_______________
Follow the Graphic on Twitter: @PeppGraphic
Contact Yamillah Hurtado: yamillah.hurtado@pepperdine.edu