Natalie Smithson, LA stylist, FIDM graduate and Brandy Melville manager shows off her styling abilities in a shoot for Jeffery Campbell in July. Smithson had one week to put together eight outfits and sewed three items from scratch, she also styles for musicians. Photo courtesy of Julia Landis
Eyes flutter open. Hit Snooze. Finally, get up. Get dressed. But is it as simple as that? For students and LA locals — fashion is much more than clothes. It's an understanding of who someone is and how they can adequately portray it.
Trends make their way back around, affecting individual styles in different ways — such as those who handcraft garments, professionally style, work in retail, sell on Depop or simply just have a heart for the art. Either way, crazes and online "thrifting" have changed the current contemporary fashion scene for adolescents.
"It is a projection of what is on the inside," said Natalie Smithson, LA stylist, FIDM graduate and Brandy Melville manager. "I have found that fashion has helped me make friends. Wearing an outfit that expresses who I am has sparked up conversations with others who also appreciate the same style."
Smithson said she believes fashion connects people with themselves and others.
The community is embracing the comeback of trends such as "Trashion" — model off-duty style emphasizing pattern mixing — Smithson said, and wearing multitudes of rings, hair clips, bootcut jeans and more.
Sophomore Ellie Mezhlumyan began her fashion story her senior year of high school and now regularly sells on Depop, an app where people sell their trendy clothes.
"I started finding fashion influencers on Instagram and just seeing what kinds of trends they would follow and what kind of pieces they would put together," Mezhlumyan said. "I started to realize it's so much more creative than you think."
Mezhlumyan said she defines her style by how comfortable she is. She loves shopping at Aritizia for her favorite fads, such as claw clips and flare bottoms — in both jeans and leggings.
After Mezhlumyan graduated high school, she started selling her clothes on Depop because she loves interacting with customers and finding her old clothes new homes, she said.
As Depop sellers, Smithson and Mezhlumyan said Depop can be hit-or-miss and items usually go un-sold after being up for 48 hours with no interactions. When shopping, figuring out true "Y2k" and vintage designer retail can be tricky and Smithson said to always use discretion.
"To weed out the truthful Depop sellers from the scams, you have to scroll through tags for a long time and find hidden gems," Smithson said. "Always look at their Depop rating."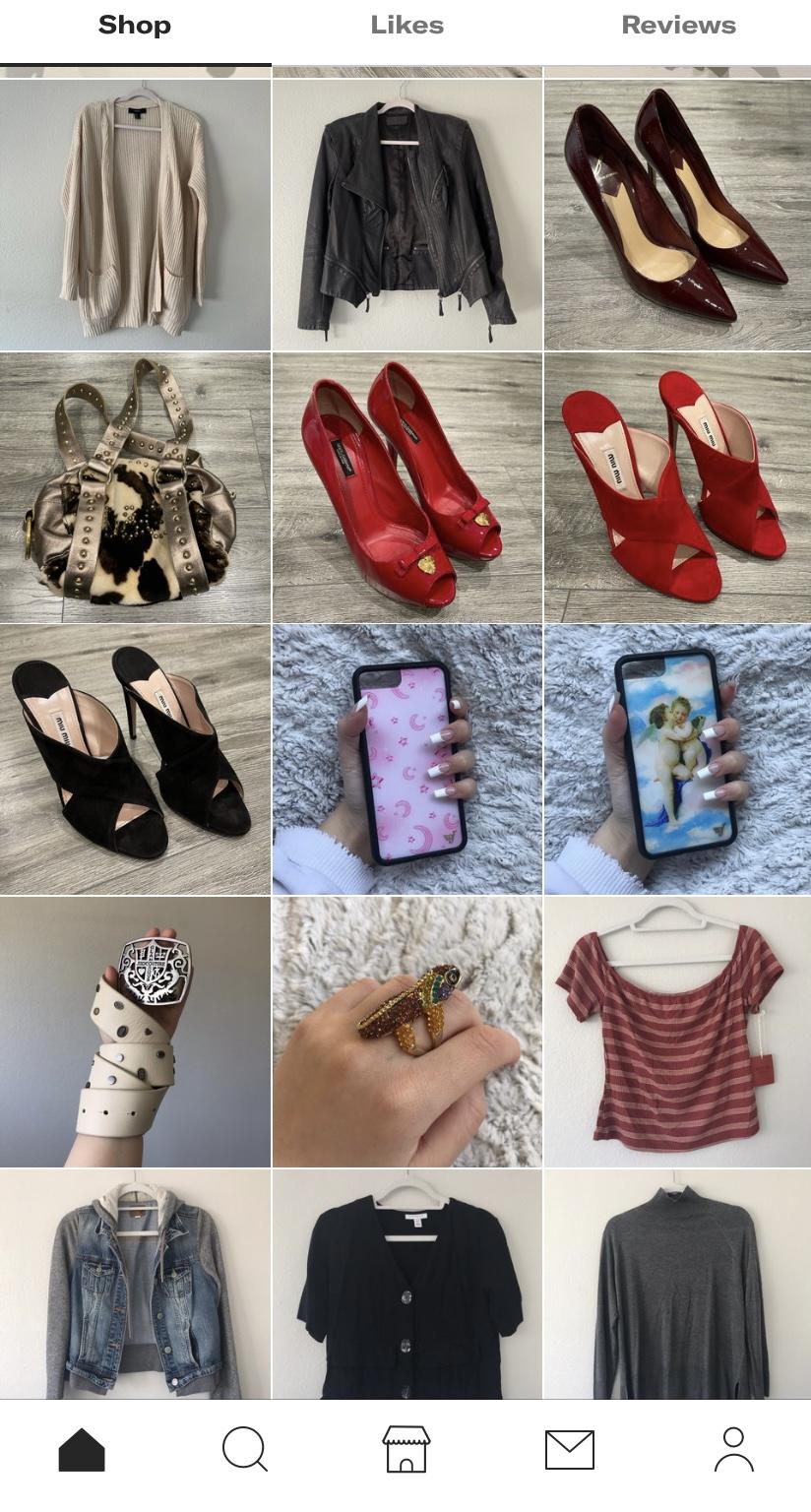 First-year Myers Mentzer started sewing and hand-embroidering at age 5 when her grandmother taught her — she went on to start her own business at 12. Inspired by her mom who owns a resale business, Mentzer said she grew up in vintage stores.
"She cultivated that [creativity] in me I think too, because, just being able to take something and make it your own, was just something that was really important to me," Mentzer said.
Mentzer describes her style as "fun" — from glitter to lace, to her favorite pair of hot pink shoes, she lives in color.
Mentzer's favorite new trend, she said, is the crochet craze — bucket hats, sweaters and more. Mentzer said she tracks the newest trends by watching what comes out of New York Fashion Week.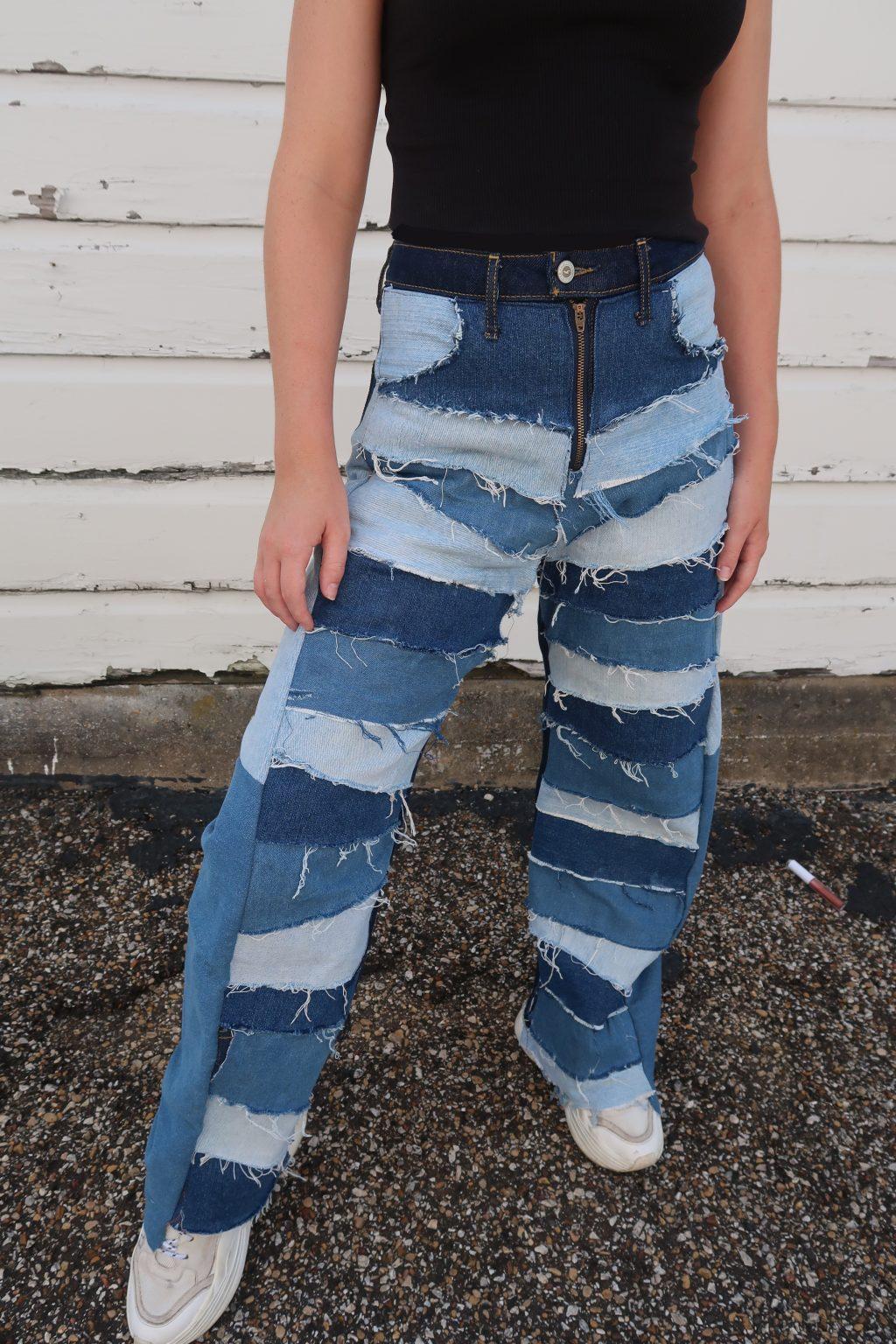 Mentzer said she started her business by making wallets, but as she grew an interest in upcycling clothes, she started designing and embroidering her own sweatshirts.
"I was in Dallas, and I saw a sweatshirt that said 'Malibu' — it was coming up on two years ago — and because I wanted to go to Pepperdine, I thought 'This would be really cool to be able to get this sweatshirt,'" Mentzer said. "Then, I said 'Well, I bet I could make this' and I just started to experiment."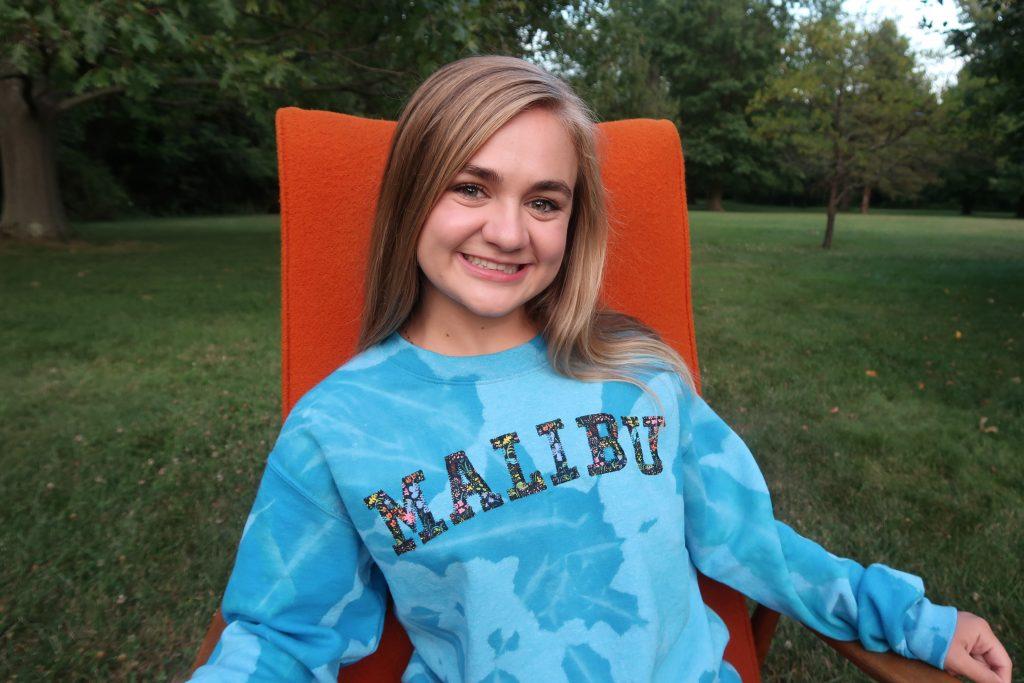 Smithson holds an associate's degree in Merchandising Product Development and learned every step, she said, from producing a garment to trend forecasting.
"It's easy to rush an assignment and do OK, but if you want to get something out of it you need to put in the work," Smithson said. "Learning every step in how to produce a garment made me feel prepared for any fashion job. I make patterns and sew my own clothes & bags still."
Even possessing the talent to make a garment from scratch — or make an existing piece more unique — styling, Smithson said, is simply just seeing a vision.
"It's transformed into my dream job," Smithson said. "I style shoots based on whatever mood board they give me. I feel like I have a natural eye for knowing exactly what aesthetic they are trying to convey and how to convey it effectively which is very important. If it's not styled correctly then people won't get the vision or want to buy the items."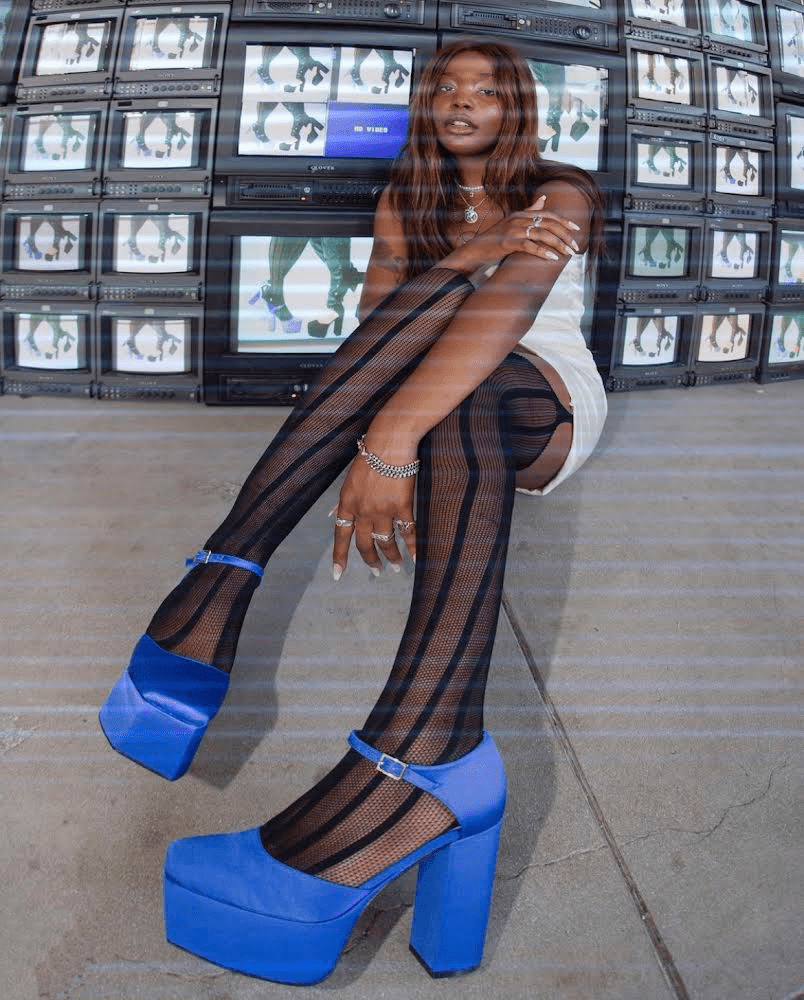 Senior Hattie Pace worked at Anthropologie, had a summer internship with Raven and Lily — a sustainable fashion brand — and now works at Free People.
"I've always been drawn to the fashion merchandising sort of worlds, because it's truly art that you can wear and I've always very much appreciated that," Pace said. "It's also a people's job — we get to talk to a lot of interesting people."
Pace describes her style as sticking to the basics. Basics, for her, include creams and neutrals with details including dainty jewelry and pops of color — all styled in flattering and balanced silhouettes.
"'I could be from anywhere,' is kind of the goal that I'm looking for," Pace said. "I like mixing everything, I kind of want to be mysterious like 'Ooh is she from the city?', 'Is she from the country?' Basically, little inspiration pieces from everywhere."
Pace said she works retail because she delights in helping customers and connecting with co-workers. Pace chose Free People specifically because she finds the store to be artistic.
"This piece makes me feel a certain kind of way, this piece makes me feel artistic or confident or flirty or whatever, it is something I think, [Free People has] a little more than the average store," Pace said.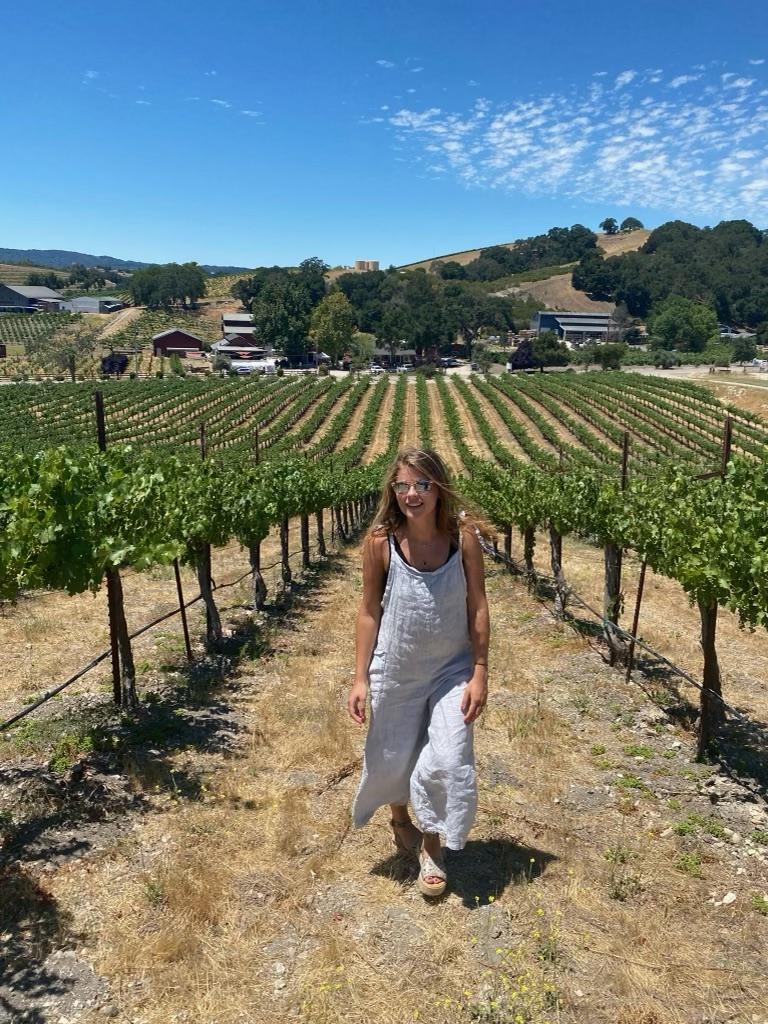 Selling on Depop, styling and creating, and retail all contribute to the world of glamour and self-love, students said. Fashion gurus, like Mentzer, recommend finding an honest style — content people will read in Vanity Fair and Vogue years from now.
"You don't want to walk around campus and everything be the exact same," Mentzer said. "If there wasn't any difference, then what's really the point of us all being here together?"
____________________
Follow the Graphic on Twitter: @PeppGraphic
Email Beth Gonzales: beth.gonzales@pepperdine.edu