Pepperdine Women's Volleyball team celebrates after scoring a point. Senior setter Isabella Zelaya contributed with 39 assists versus Baylor on Thursday, Sept. 1. Photos by Chloe Chan
Pepperdine Women's Volleyball started their season strong with an overall record of 5-1 after winning all three games during the Asics Classic.
The Waves stunned No. 9 Baylor on Thursday, Sept. 1, in four and performance with another four-set victory versus UC Santa Barbara Friday, Sept. 2, and swept San Diego State on Saturday, Sept. 3, to complete the trifecta.
Three Waves hit the double-digit mark for kills versus Baylor and sophomore outside hitter Grace Chillingworth shined with 17 kills on a .438 hitting percentage. Games versus the Gauchos and Aztecs were won through a balanced team effort.
The win versus No. 9 Baylor was the first win versus a Top-10 team since 2007 when the Waves defeated No. 7 Illinois back in 2012.
Next up for the Waves is the Alaska Airlines Invitational where the Waves face Cal Poly on Thursday, Sept. 8.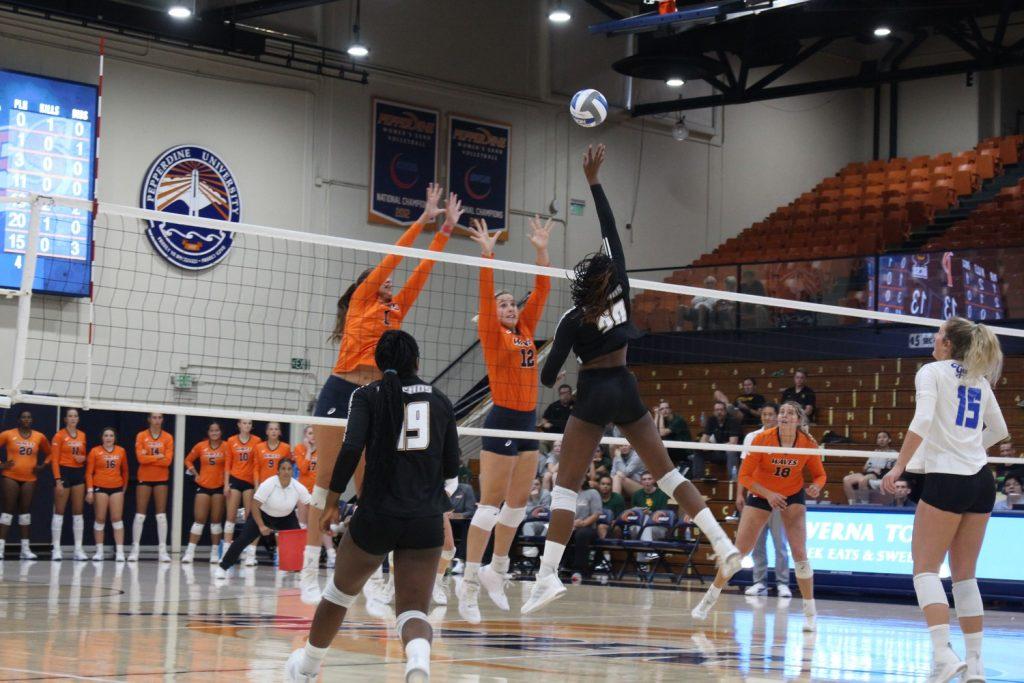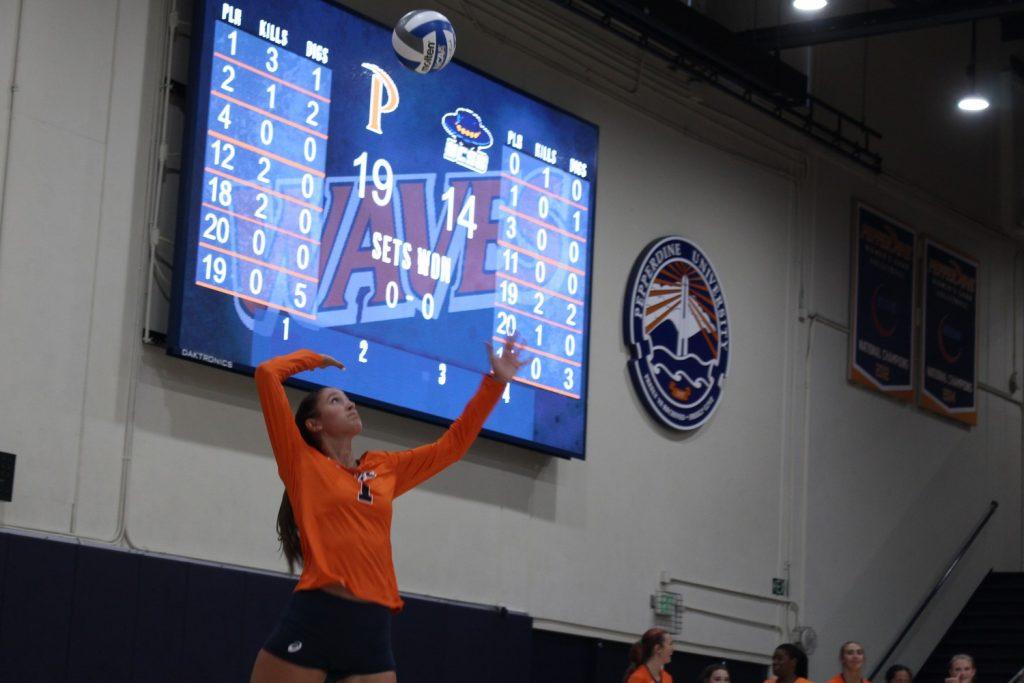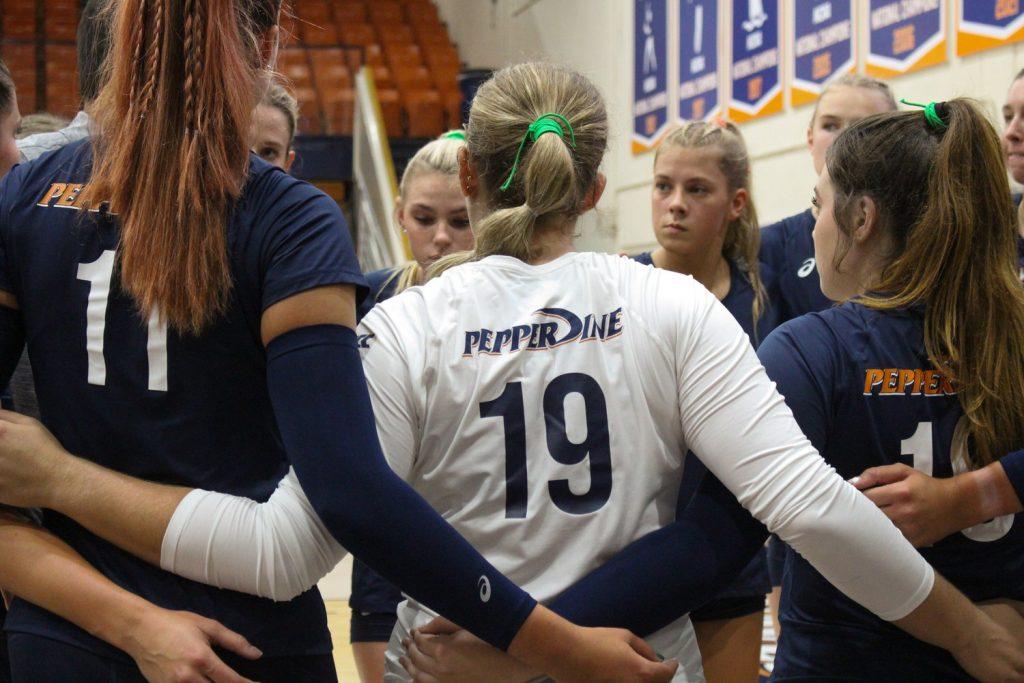 ______________
Follow the Graphic on Twitter @PeppGraphic
Contact Jerry Jiang on Twitter ( @j_jiang30 ) or via email: jerry.jiang@pepperdine.edu