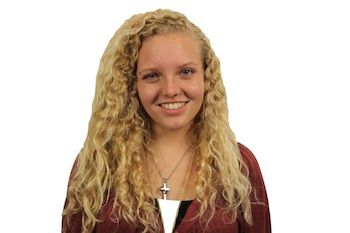 Senior Sarah Houston held a meeting Friday to commemorate the beginning of a women's initiative on campus. She said the goal of the initiative is to start discussion about the struggles and benefits of being a woman on campus.
Houston said she first got the idea for a women's initiative when she went home to Washington, D.C. over summer and talked to a friend who heads the women's initiative at American University.
"I realized we had nothing like that at Pepperdine," she said. "I realized I should start one, especially since I'd just been elected vice president of [the Student Government Association] … I just really care about women and empowering them."
There are already women's groups on campus, such as Wonderfully Made, Women of Color and sororities. Houston said she wanted to host a forum in which women who didn't feel like they necessarily belonged in any one of these groups could talk.
Houston said she is considering creating a forum that will meet once a month and have an event each semester.
But she acknowledged that there may be difficulties.
"It's hard when you have an initiative," she said. "It's a culture change. It's not like renovating the HAWC where you get the permit and funding and it's done."
But to start, Houston said she hosted the first meeting in the faculty dining room at 3:30 p.m. on Friday to initiate an open discussion. She got the names of female student leaders from faculty and counselors for a good mix of younger and older women.
"They said amazing stuff," Houston said. "There are issues facing girls, and many of them expressed the excitement for this [initiative] because they feel like in some ways there is this culture at Pepperdine where everything is always great, and you don't get the opportunity to sit down with people and talk about how things aren't always perfect."
Houston said she wasn't sure where the initiative would ultimately lead. But she did say she wanted the forum to be open to anyone in the future, including males.
"I don't want this to be this super feminist thing," Houston said. "I feel like the word feminism here sometimes has a negative stigma. My goal is just to get the discussion happening."
Events may range from an anonymous forum, to "speed-dating" for female students to meet older female mentors, to a come-as-you-are event, to hosting convocations and speakers, to partnering with younger girls in the inner-city, to possibly a TEDx at the end of the year.
"This whole year is going to be a pilot of things that work and things that don't," Houston said. "My hope is that people are just open to the idea."
Houston said she doesn't want to do this alone. "I really would want this to come from people because if no one else thinks it's needed, then why am I doing it? The meeting showed that a lot of girls are really for this … but you have to start [with] small–baby steps."
_____________________________________________________________________________
Follow Falon Opsahl on Twitter: @FalonGraphic
As published in the Oct. 3, 2013 issue of the Pepperdine Graphic.