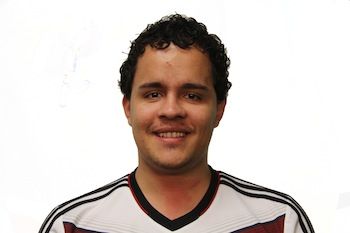 It's a stressful time of year. As tax season approaches and families rush to finish their FAFSA, navigating through the financial aid websites of colleges is a daunting process. Students and parents are expected to click through hundreds of links in order to comprehend how to receive the most aid possible. This is no exception at Pepperdine.
The current estimated cost of attendance for an academic year at Pepperdine is $62,192, according to the Office of Financial Assistance website. The hefty amount is offset by financial aid, a form of assistance that roughly 76 percent of all Pepperdine students receive, according to the Financial Aid website.
In order to determine aid allocation — or the amount of money a certain student receives — uses a federal methodology employed by the Free Application for Federal Student Aid.
"If a student has demonstrated need according to the FAFSA, Pepperdine awards any eligible federal and state need-based financial assistance," Dean of Admission and Enrollment Management Michael Truschke said. "There's no discernment from the college's choice as to whether you would get federal aid or not."
The FAFSA is the form used by the U.S. Department of Education to determine Expected Family Contribution by conducting a "need analysis" based on financial information such as income, assets and other household information, according to the FAFSA website.
"FAFSA is the trigger for any student applying for need-based financial aid," Truschke said.
Determining financial need according to FAFSA is taking a look at Pepperdine's total cost of attendance (room and board, tuition, SGA fee) and some indirect costs such as books and supplies, transportation and personal expense. When the student fills out the FAFSA, they will receive an Estimated Family Contribution.
"Total cost of attendance minus the Estimated Family Contribution determines if the student has need or not," Truschke said. He also mentioned that another resource to determine financial aid allocation besides FAFSA is the Admissions office.
"Our goal is to help as many students as we possibly can, and that's what were striving to do," Truschke said. "We're trying to spread our money out and use our money as best we can to help as many students as we can with the COA."
Truschke also said Pepperdine has tremendously generous and significant resources in terms of institutional aid.
"There are students that don't receive any institutional aid from Pepperdine or possibly might not receive enough in terms of making it realistic for them to come, and that's just because we have a budget and have to live within our budget," Truschke said.
Director of Financial Assistance Janet Lockhart said in an email several factors determine financial aid allocation. "Financial aid is distributed on a number of factors. They include but are not limited to, academics, merit, leadership, financial need, mission fit (a student who commits to the highest standards of academic excellence and Christian values), Church of Christ affiliation and the university budget," she wrote.
Lockhart clarified that Pepperdine's need-based grants are solely based on need, but that there are some donor-restricted scholarships that are based on both need and academic merit.
There are also resources for students in special circumstances, such as parental unemployment, divorce, death and home equity loans.
"If an international student meets the criteria for an appeal, we make every effort to provide the resources that are available in which they are eligible," Lockhart wrote.
Truschke said the need of the admitted classes is greater than the available budget, and mentioned factors that affect the decision-making process are those that a student writes down in their application file. "I don't like to look at it as a competition, but we have to make some decisions on who gets our institutional aid," he said.
Personal characteristics
When granting institutional aid, Pepperdine takes a look at student involvement, such as extracurricular, leadership activities and that values match with the university's Christian mission.
"We also take a look at what kind of student is going to be engaged. Our goal is that Pepperdine should be a better place four years later when your class graduates," Truschke said.
Sophomore Carlos Larios receives a combination of scholarships and aid opportunities that total to 80 percent of his total tuition cost. "I only have to pay 20 percent," Larios said. "The biggest aid I receive is a scholarship that takes up most of my financial aid, as well as some other couple thousand dollars."
Even though Larios receives a scholarship from the Natural Science Division as well as being granted Federal Work-Study aid for his endeavors as a Teacher Assistant in Animal Biology, he said it isn't enough.
Larios is one of more than 800 students working on campus each year through the variety of work programs: Federal Work-Study, Pepperdine Work Program, Community Service and departmentally.
Federal Work-Study is an opportunity for student employment that awards $3,000 per year as well as different jobs' pay rates. The purpose of student employment is for students to gain worthwhile job experience as well as to help out with tuition, according to the Student Employment Office website.
Information detailing the determination of financial need from Pepperdine's side isn't available online. If students need to obtain an approximate figure or total cost of attendance, they can use the net price calculator. Once a student is granted financial aid by the university, they likely retain the initial amount for their entire college career unless there is a drastic change in a student's financial situation.
"It would take a dramatic shift for us to adjust that package," Truschke said. "The aid a student comes in with will follow them through their undergraduate career here, provided they stay in good standing with the institution. It is required that they renew each year."
Larios said he receives the Frank R. Seaver Scholarship, which totals $35,000. He was first awarded the scholarship when he entered as a freshman.
According to Truschke, this type of institutional aid originates from endowment support.
"Approximately 48 percent of Seaver's gross tuition and fee revenue is reinvested back into student grants and scholarships."
Differences
The main difference between financial aid for domestic and international students is that international students are not eligible to receive need-based institutional aid, but are eligible to receive athletic, departmental and endowed scholarships.
An example of how domestic students are benefited is Cal Grants, which award California residents up to $9,223 per student at private colleges such as Pepperdine. In order for students to be eligible for Cal Grants, they must fulfill certain requirements, some of which include being California residents, U.S. citizens, having a Social Security number, attending qualifying California college, have financial need, meet minimum GPA requirements and for men having registered with the U.S. Selective Service.
Truschke said historically it's been difficult to determine an international student's financial needs simply because international students don't file U.S. tax returns. FAFSA data is driven off of tax return info for domestic students, and there are no great vehicles to determine what that need is in the case of international students.
"I would like Pepperdine to pay for everything; I really need to get more [aid]," sophomore Marcela Salazar said.
Salazar works for Jumpstart and tutors children at the John Adams preschool in Santa Monica.
Salazar said she receives a large amount of federal and institutional aid. Though she is Ecuadorian by birth, Salazar is a U.S. citizen who lives in Miami.
"I receive many different grants: Pepperdine grants, Seaver grants, and University alumni grants as well as federal Work Study," she said.
These grants are essentially free money that students can receive from the university based on need, academic performance, personal essays, affiliation with the Churches of Christ or other qualifications.
Truschke said domestic students have the upperhand in terms of financial aid. "There is so much demand on the domestic side in terms of financial assistance in the vast majority of our population. The college has made the decision that our institutional need-based funds will be allocated in that direction (domestic)," he said.
Distribution
Truschke said it is of high importance for students to meet deadlines in order for financial aid to kick in on time.
"If a student waits to get admitted and misses certain deadlines there could be some ramifications," he said. "The federal government only gives us a certain allocation for Federal Work-Study dollars, so students who meat the deadline will get those Federal Work- Study dollars and for students that miss deadlines, it's possible our work-study dollars will be spent and allocated."
There are ongoing regulations to require colleges participating in federal student aid programs to disclose "the criteria for selecting recipients [of financial aid] from the group of eligible applicants," as well as "the criteria for determining the amount of a student's award," according to a Feb. 25 ProPublica article.
_____________________________________________________________________________

Follow Ricardo Avila Alvarez on Twitter: @RAvila27