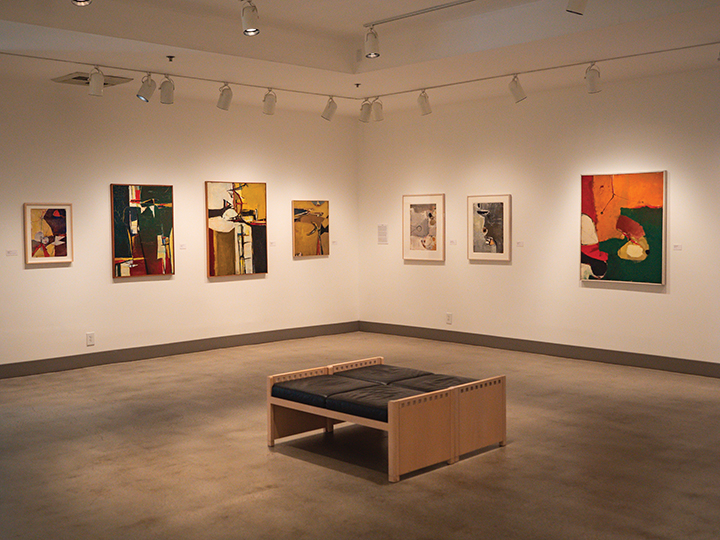 Photos by Kaelin Mendez
The Weisman Museum's new exhibition Richard Diebenkorn: Beginnings, 1942–1955 showcases artwork from the extensive career of one of America's most important modern artists. The exhibit includes approximately 75 pieces and will be on display at the Weisman from Jan. 12 to March 31.
Museum Director Michael Zakian commented on the life of Diebenkorn and the pieces that are displayed in the exhibit.
"Richard Diebenkorn is considered one of California's and America's most important modern artists," Zakian said. "He had a very interesting career because he was an art student in the 40s. He was committed to modern art because that was the most cutting edge style at that time."
Zakian said Diebenkorn was a pioneer of abstract painting in both California and the United States at large.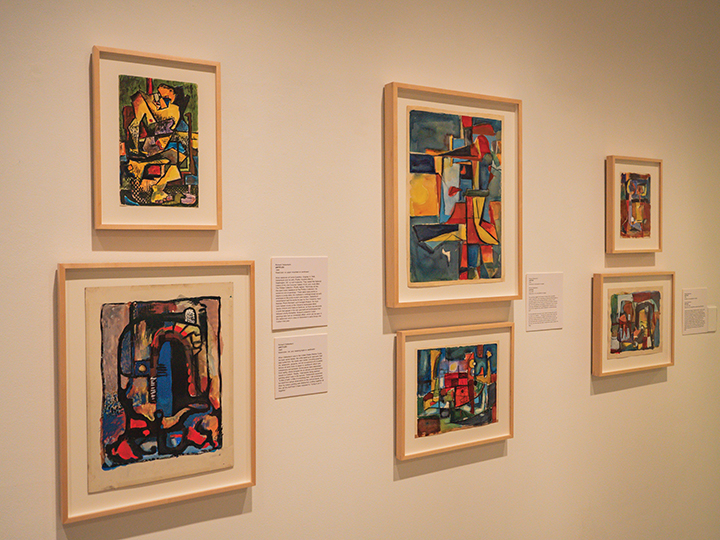 The exhibit features never-before-published work from his college and military years, displaying Diebenkorn's growth in the artistic style known as abstract expressionism. It expands on his evolution from early "representational landscape, to semi-abstract Cubist and Surrealist-inspired work, to his mature Abstract Expressionist paintings."
Diebenkorn uses strong lines, shapes and colors, leaving the interpretation up to his viewers. Zakian described the artist's abstract expressionist style as one of improvisation and freedom.
"The best way to think about this style is that it is a counterpart in painting to jazz, because jazz developed around the same time: the 30s, 40s, 50s," Zakian said. "The whole idea was to focus on the creative freedom of the artist. You're not copying what you see; you're making something fresh beginning with nothing. And so the challenge is to create these shapes, colors, lines, that are visually engaging."
Zakian said Diebenkorn had a small connection to Pepperdine in the early 70s. As he was teaching at UCLA, he would visit Pepperdine "every so often," saying "he was friends with some of the art faculty."
This collection is unusual for Pepperdine because the Weisman does not typically show primarily abstract exhibitions like this one, Zakian said.
"It might be a little challenging because people are more comfortable looking at images they can recognize," Zakian said. "And there are some, but essentially he was an abstract artist for most of his career. The way to approach abstract art is basically to use your emotions. Let the works, let the shapes and composition speak to you."
__________________________
Follow the Pepperdine Graphic on Twitter: @PeppGraphic