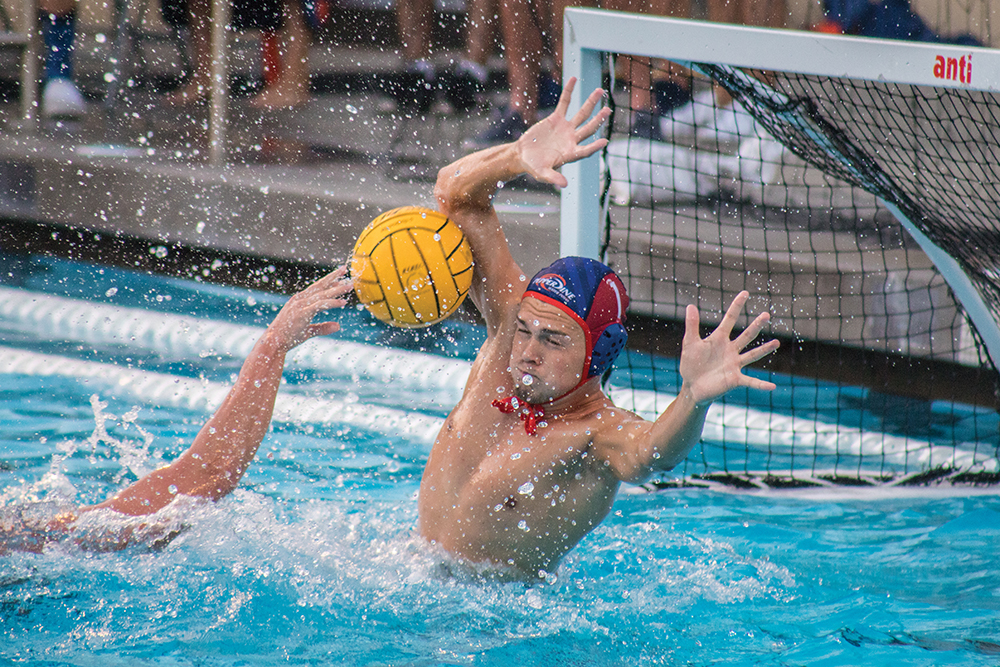 Photos by Milan Loiacono
The Pepperdine Men's Water Polo team fell short at their home opener Thursday with a score of 16-14 after the second overtime period against UC Santa Barbara. Freshman Curtis Jarvis scored a season-high of five goals and senior Chris Dilworth, freshman Sean Ferrari and junior George Mooney, had two goals each. Following suit freshman Balazs Kosa, redshirt senior Sam Paur, and junior Mate Toth had a goal apiece.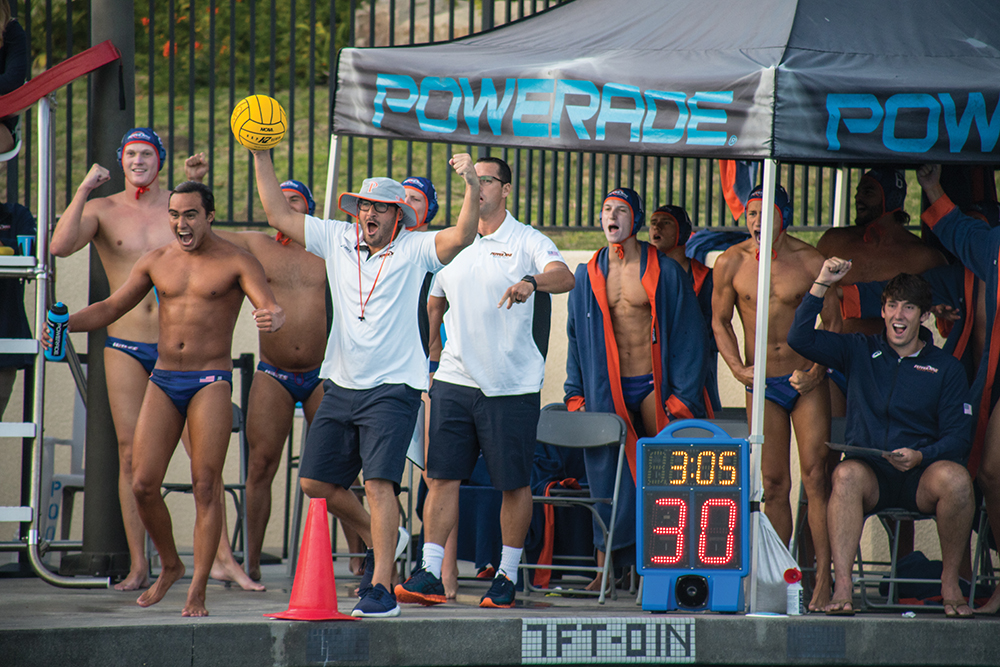 "I think offensively when you generate 14 goals that's a really good output, I mean, that's going to win most games," Head Coach Terry Schroeder said. "Our six-on-five was really strong, our center play was strong, we did a really good job with getting the ball in the center, so we did a lot of really good things on offense."
The Waves challenged the Gauchos with goals in the first four minutes from Toth, Kosa, Paur and Jarvis. They went into the second quarter with a short 7-6 lead. Pepperdine came out setting off the second quarter with a drilling goal from Dilworth, and Jarvis completed a hat-trick before halftime, securing yet another short 7-6 lead.
"It was a really good game, a lot of high intensity," Ferrari said. "I think this game especially we did a good job of coming out early and bringing the intensity."
In the second half, the Gauchos continuously slammed Pepperdine's defense with shots and scored seven goals, including a goal with 1:19 left to tie the game 13-13 to force overtime.
"It was rough, but I think we are moving in the right direction," Paur said. "There were some things that we all could have done a little bit better and executed just a little bit better but overall I think we are moving in the right direction."
In the first overtime period, Dilworth scored the only goal for the Waves but the Gauchos came out aggressively, putting two goals on the board going into the second overtime period with a 15-14 lead. In the final period, the Gauchos scored a goal at 1:21 to secure the win.
"Defensively we had seven or eight field blocks which was great, but we gave up 16 goals on the other side, which was too many goals to give up," Schroeder said. "So that's the area of focus we really need to work on going into Sunday and next week."
This loss brings the Waves to a 6-4 record.
"It was a good game, it was really hard. They were pretty good and gave a lot of effort," Kosa said.
Despite a hard loss in a very physical matchup, the Waves are staying positive.
"We didn't have an outcome that we wanted, but I personally had a lot of fun the whole game and I know that the whole team feels the same way," Jarvis said. "I think there is definitely a lot of things we could've done different, a lot of building moments we can learn from. Overall this game showed that we can beat anybody."
"It was an awesome first home game, great energy, it definitely motivated me to play harder," Ferarri said. "Scoring a goal and looking up to the fans and everybody going crazy was an awesome environment."
Up next, the Waves will be back at home in Malibu Sept. 30 when they take on UC Berkeley at 1 p.m.
___________________________________
Follow the Pepperdine Graphic on Twitter: @PeppGraphic