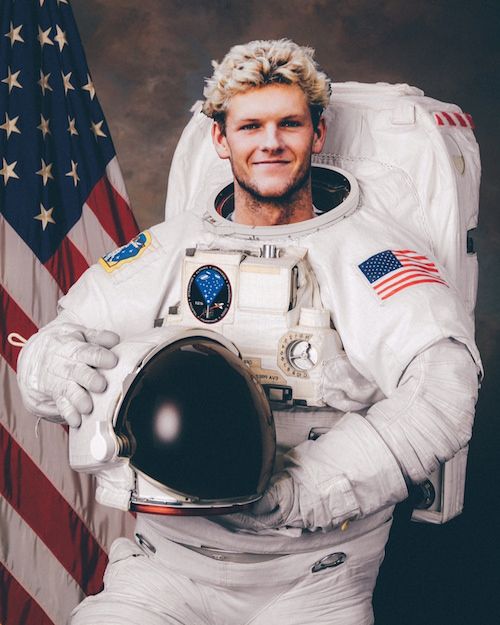 Photos by Julia Naman and Zach Le
While most of the indicators of autumn do not exist in Malibu as they do in other places, the fact cannot be denied: It is nearing the end of October, and Halloween is here. The two most significant staples of Halloween — costumes and food — can ironically be the biggest stressors for Halloween enthusiasts. What costume best suits me this year? What snacks should I offer at my upcoming Halloween party? These plaguing questions can have creative answers.
If you are planning your costume with a significant other this year, there are many ideas for couples that are sure to turn heads at any Halloween party.
1. The bed and monster under the bed — The person dressed as a monster pokes out from behind the person dressed as a bed.
Required materials
Bed:
– Cardboard with hole for head
– Pillow pasted to the cardboard
– Sheet pasted to the cardboard
Monster:
– A mask, shirt or makeup to indicate that the person is a monster
2. Google Maps
Required Materials
Point A and Point B:
– Red cardboard with hole for head with "A" or "B" written on it
– Tan shirt
– Yellow strips of paper or cardboard with street names pasted across the shirt
3. Starbucks coffee and barista — Have one person dress as the barista and the other as the drink.
Required Materials
Barista:
– Black pants and button-up shirt
– Green apron
– Black hat (optional)
Drink (this can be done in many different ways):
– White shirt
– Tan high-waisted skirt or tan fabric of some sort
– Ruffled white fabric (placed at the top of the tan fabric and on head as whipped-cream hat)
– Green posterboard for cylinder straw
If you want your costume to invoke Halloween fright, the following suggestions may appeal to you, though the impact of these costumes lies in the skillful use of makeup.
1. Cheshire cat
Required materials:
– Purple wig
– Fuzzy cat ears
– Pink and purple striped shirt
– Purple eyeshadow
– White and black eyeliner pencil to draw a large grin
2. Clown
– Black pants
– White and red striped shirt
– White, red and black face paint
– Tennis shoes
If you are just trying to get a few laughs on Halloween, try one of these clever ideas.
1. Deviled egg
Required materials:
– Fried egg costume (available for purchase: www.halloweenexpress.com/adult-fried-egg-costume-p-23837.html)
– Devil horns
2. Where's Waldo?
Required materials:
– White and red striped shirt
– Glasses
– White and red hat
– Blue pants
– Various objects to drape over the costume (snorkel, camera, book, etc.)
Lastly, if you cannot imagine Halloween without your friends, take a look at these group-themed ideas.
1. Johnny Depp characters
Required materials:
– Costumes depicting Willy Wonka, Ace Ventura, Edward Scissorhands, Captain Jack Sparrow and the Mad Hatter
2. Characters of "Clue"
Required materials:
– Costumes depicting Professor Plum, Miss Scarlet, Mrs. Peacock, Colonel Mustard, Mr. Green and Mrs. White
Don't forget about the treats. For Halloween, the world of food is truly your oyster.
For the savory snacks, try these creative Halloween recipes.
1. Carrot fingers
Attach slivered almonds to the ends of carrots and place them upright in a dip of your choice to make it look like the carrots are fingers coming out of the dip.
2. Mini pumpkin cheese balls
Make mini cheese balls by blending cream cheese, shredded cheddar cheese, minced union, ground cumin, salsa and jalapeno. Make indents on the balls and roll them in paprika. Stick a sliver of celery in the center for the stem and serve them on crackers.
3. Tombstone taco dip
Use a baking dish to create the illusion of a graveyard. Layer refried beans, salsa, guacamole, chicken, olives, cheese and shredded lettuce to create the scene. Use tortilla chips as headstones sticking out of the dip.
Although salty treats are great for halloween, the holiday is better sweetened. These recipes are sure to excite any sugar lover.
1. Pumpkin cheesecake truffle mummies
Combine a mixture of gingersnap crumbs, pumpkin puree, graham cracker crumbs, powdered sugar, cinnamon, salt and cream cheese. Form balls and freeze. After, dip them in white chocolate. Drizzle white chocolate over the balls to make them look like mummies, and use red food coloring to dot red eyes on the balls.
2. Chocolate peanut butter spider cookies
Place a chocolate truffle in the center of peanut-butter cookies when they are half baked. Add chocolate sauce legs to the body of the spider and two eyes using candy eyes.
3. Bat marshmallow pops
Dip marshmallows into chocolate and place them on sucker sticks. Break one side of an Oreo into two pieces to create wings that are placed in the marshmallows, and add candy eyes to complete the effect.
With a costume to fit any occasion and Halloween-themed treats that cater to every palate, it can truly begin to feel like fall in Malibu.
__________
Follow Pepperdine Graphic on Twitter: @peppgraphic