Photos by Karma Christine Salvato
Sometimes life can get pretty hectic, and it's necessary to infuse your schedule with a bit of fun or an activity that will recharge your emotional state of mind. If you crave a day away — or just a few hours to yourself — but don't feel like driving far, it's no longer necessary to trek all the way into L.A. for something entertaining to do. There are a wide array of relaxing, adventure-filled and educational things that are only a short driving distance from the Pepperdine campus. Grab your friends, or set out on your own adventure, and explore some hidden gems on the other side of the hill that shouldn't be overlooked.
1) GARDENS OF THE WORLD
WHERE: THOUSAND OAKS
2001 Thousand Oaks Boulevard
Thousand Oaks, CA 91362
If you happen to be searching for respite from life's daily struggles, Gardens of the World is the ideal place to disappear for a few hours and refocus your thoughts. Commemorating the various cultures of the world, the Gardens contain vibrantly colored floral creations and authentic tranquil settings. They are located at Thousand Oaks Boulevard directly across the street from Thousand Oaks Civic Arts Plaza, and both self- and docent-guided tours are available. Guided tours run approximately 45 minutes. Meander through the menagerie of flora and let your stress melt away.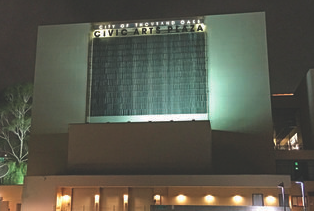 2) THOUSAND OAKS CIVIC ARTS PLAZA
WHERE: THOUSAND OAKS
2100 Thousand Oaks Boulevard
Thousand Oaks, CA 91362
If you're aching for a live theater experience but don't feel like driving all the way to Hollywood — the Thousand Oaks Civic Arts Plaza is the perfect solution! Noteworthy arts and entertainment are combined together with top-of-the-line technology and acoustics. Headlining shows run the gamut from touring Broadway musicals, films, myriad musical and comedy acts, various forms of dance, distinguished speakers and much much more. Past shows include: "Singin' in the Rain," "Legally Blonde," "Dirty Dancing," "Fame," "STOMP," and "Big Bad Voodoo Daddy," among others. Go ahead, don your most fashionable ensemble and enjoy an evening at the theatre!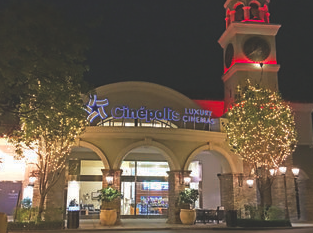 3) CINÉPOLIS LUXURY CINEMAS
WHERE: WESTLAKE VILLAGE (@THE PROMENADE)
180 Promenade Way
Westlake Village, CA 91362
Malibu may be known for its movie star residents, however, for a city that contains so many film industry professionals and film lovers, its recently closed movie theater leaves moviegoers out in the cold. If you are a cinema connoisseur looking for a luxe film-watching experience, Cinépolis Luxury Cinemas is the place to go. Containing a state-of-the-art audio system, an outdoor salon area with heat lamps, 'at-your-seat' waiter service, and plush theater seats that recline, an excursion to Cinépolis will surely be a memorable movie-going experience. The theater provides a range of food selections from gourmet appetizers to restaurant quality entrées, including, of course, standard movie theater fare like popcorn and candy. Sit back, relax and enjoy the show!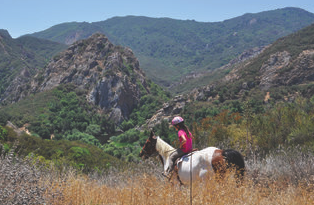 Photo Courtesy of Malibu Riders
4) MALIBU RIDERS
WHERE: MALIBU/AGOURA HILLS
(MALIBU CREEK/PARAMOUNT RANCH/ZUMA CANYON)
2903 Cornell Road
Agoura Hills, CA 91301
Are you in the mood for a trail ride through the park? Perhaps you'd like to step back through time into an old western town where hundreds of movies have been filmed? Or, maybe you would like to take a relaxing ride with mountain and ocean views to help calm your mind?
No matter how you're feeling, Malibu Riders has three locations to choose from. Each offers a unique and unforgettable experience with amazing scenery that will stay with you long after the ride is over. One and two-hour horseback rides are available. Surrounded by nature and wildlife in many forms, each ride offered is a welcome escape from the busyness of daily life.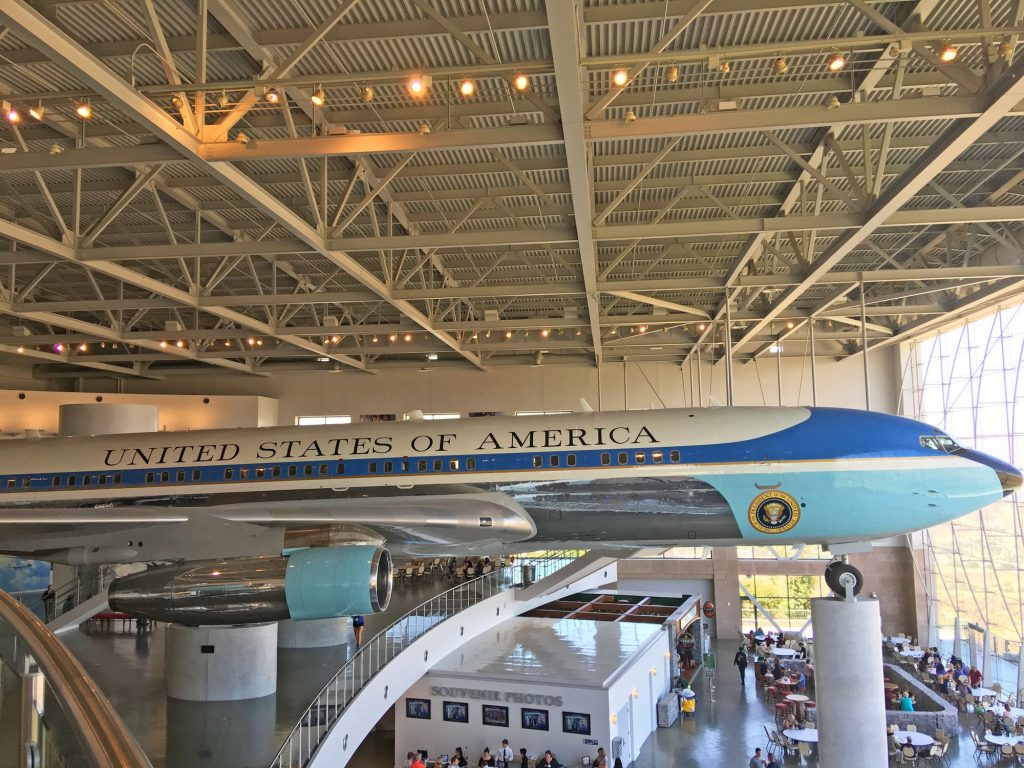 5) RONALD REAGAN PRESIDENTIAL LIBRARY AND MUSEUM
WHERE: SIMI VALLEY
40 Presidential Drive
Simi Valley, CA 93065
No matter what side of the political party line you stand on, the Ronald Reagan Presidential Library and Museum is a fascinating place to visit and explore. The 100-acre campus offers the opportunity to see Air Force One up close and personal; stroll through the Library's replicas of the White House's Rose Garden and White House South Lawn; enjoy a picnic lunch at "Future President's Park"; or visit a full-scale replica of the Oval Office. Once-in-a-lifetime exhibitions, like "Titanic," which runs through Jan. 7, are also offered. After a day at the museum, sit for a moment and soak in an early evening stunning sunset from the Library's hilltop before returning to your daily routine.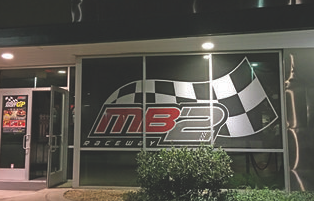 6) MB2 RACEWAY (INDOOR GO KARTING)
WHERE: NEWBURY PARK
1475 Lawrence Drive
Thousand Oaks, CA 91320
Are you feeling the need for speed and in the mood for a little competition? MB2 Raceway is the place for you. According to their website, the Raceway offers "a high-speed race simulation with a challenging and unique indoor road course that is fun for all skill levels and ages."
They welcome walk-in racers; small and large private groups; team building programs; sports teams; and many other special occasions and celebrations. MB2 Raceway also provides bond-building racing challenges to enhance any event. Capable of speeds up to 45 miles-per-hour, MB2 Raceway's high-performance electric European karts will jumpstart your heart as you race around the climate-controlled course in the state-of-the-art facility. Ready. Set. Race!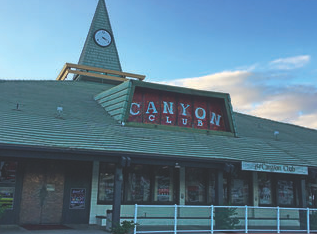 7) THE CANYON CLUB
WHERE: AGOURA HILLS
28912 Roadside Drive
Agoura Hills, CA 91301
www.wheremusicmeetsthesoul.com
Feeling an overwhelming desire to lose yourself in some tunes, but aren't keen on driving to the heart of Hollywood to see a show? The Canyon Club in Agoura Hills is an intimate music venue with state-of-the-art sound "where music meets the soul." Nationally acclaimed acts take the stage in a multitude of musical genres offering live performances for patrons with a mix of musical tastes including: "Big Bad Voodoo Daddy," "Hoobastank," "The Spazmatics" ('80s New Wave Nerds), "Styx," "Foreigner," "Kenny Loggins," and many more. Well-known comedians have also graced the stage at this local venue. Featuring two full bars, a hardwood dance floor, a raised VIP area, and several video screens — a high-energy, memorable and exciting experience is created for the club's guests. Rock on!
If none of the above listed locations piques your interest and you're still on the hunt for a fun activity to participate in, there are a plethora of other places throughout the area to check out that you may find fascinating. Peruse the additional list of things to do — and then go take some time to play.
ADDITIONAL "THINGS TO DO"
(SOME MORE PLACES TO CHECK OUT)
CALABASAS
LEONIS ADOBE MUSEUM
WHERE: CALABASAS
23537 Calabasas Road
Calabasas, CA 91302
NEWBURY PARK
STAGECOACH INN MUSEUM
WHERE: NEWBURY PARK
51 S. Ventu Park Road
Newbury Park, CA 91320
SIMI VALLEY
ICEOPLEX (ICE SKATING RINK)
WHERE: SIMI VALLEY
131 W. Easy Street
Simi Valley, CA 93065
HARLEY'S SIMI BOWL
WHERE: SIMI VALLEY
480 E. Los Angeles Ave
Simi Valley, CA 93065
LAZERTAG EXTREME
WHERE: SIMI VALLEY
591 Country Club Drive
Simi Valley, CA 93065
THE SKATEBOARDING HALL OF FAME & MUSEUM
WHERE: SIMI VALLEY
4226 Valley Fair Street
Simi Valley, CA 93063
www.skateboardinghalloffame.org
THOUSAND OAKS
NODUS 805 (ESCAPE ROOM)
WHERE: THOUSAND OAKS
80 Long Court, Suite 2B
Thousand Oaks, CA 91360
BOULDERDASH INDOOR ROCK CLIMBLING
WHERE: THOUSAND OAKS
880 Hampshire Road, Suite A
Thousand Oaks, CA 91361
VENTURA
SKATING PLUS (ROLLER SKATING RINK)
WHERE: VENTURA
1720 Mesa Verde Avenue
Ventura, CA 93003
WESTLAKE
CReATE STUDIO (D.I.Y. CREATIVITY ART STUDIO)
WHERE: WESTLAKE
31840 Village Center Road
Westlake Village, CA 91361
___________________________
Follow Currents Magazine on Twitter: @PeppCurrents
Follow Karma Christine Salvato on Twitter: @WriterGirl88