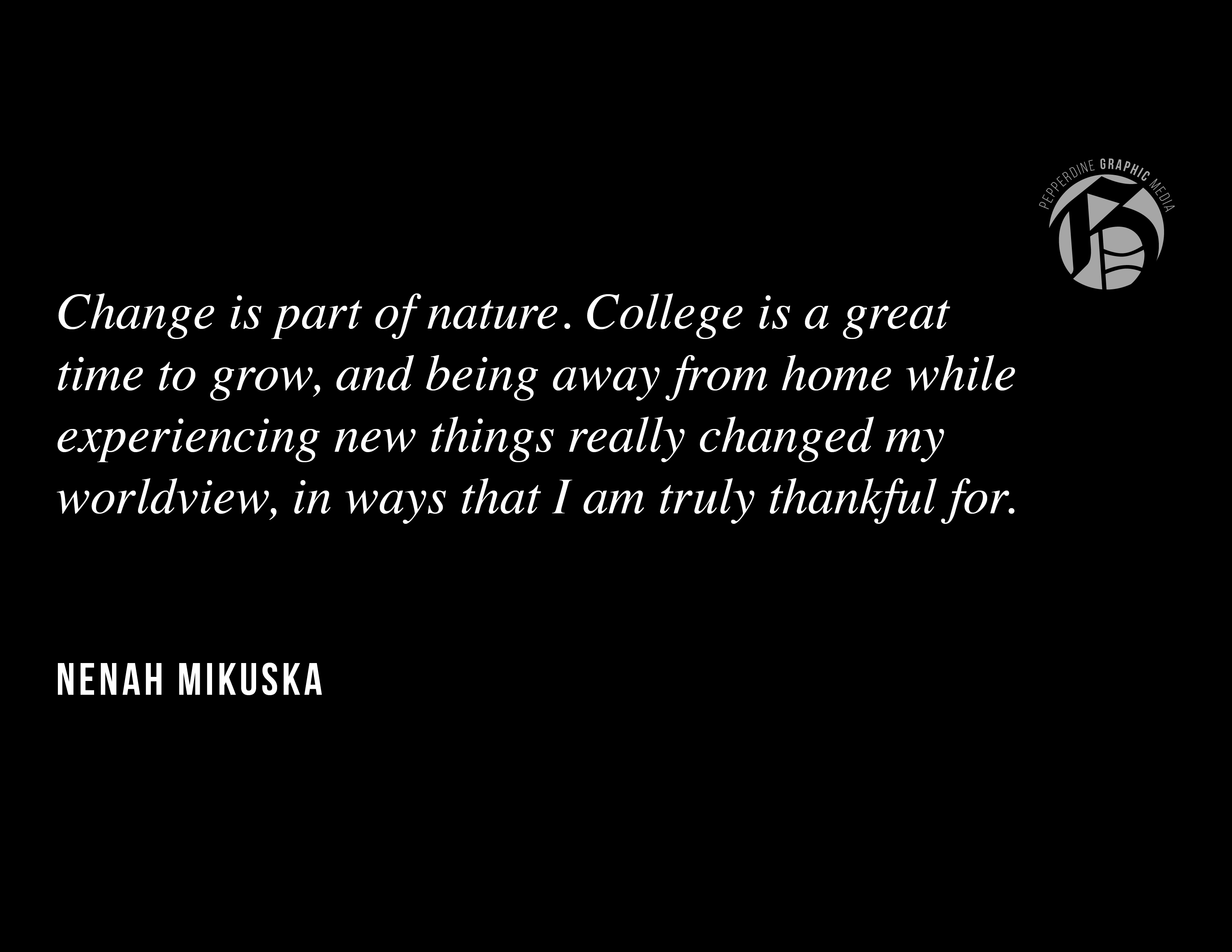 Graphic by Nate Barton
I'll never forget going home for Thanksgiving break after my first semester of college. As a Colorado transplant, I was one of the few students in my graduating class who moved farther than two hours away, let alone went out of state for college. Needless to say, my first visit back home was, in a word, weird.
Since then, I've learned that the saying "things change in college" is true and it isn't a bad thing. I think students, especially the incoming freshman, should be aware and embrace college as a chance to mature and grow.
Living an 18-hour drive away from home meant I hadn't set foot in the Rockies since late August, and although it had only been four months, everything felt different.
I remember going to a bonfire hosted by a former classmate with kids I'd known since I was 13. The night was a photocopy of our high school years: discussing old relationships, friend feuds, teachers and gossip. It felt like we'd all just left the Homecoming dance, not our lecture halls. It struck me how little I had in common with the kids I'd graduated with.
What was even more surprising was the realization that I preferred it that way. My former classmates seemed to mourn their lost days of high school, but I was enjoying Pepperdine and embracing the chance to step out of my comfort zone.
While a sizable percentage of Pepperdine students are from California, there are a large number of students from Colorado, Washington, Texas and abroad, according to the Pepperdine admission's page. Many students have the ability to go home frequently. However, I encourage new students to limit their visits until the holidays in order to experience living independently and under new circumstances.
"Personal growth and interpersonal skills development are as much a part of the college experience as intellectual advancement and the mastery of work-related skills," Rita Landino's article, "Growth and Change Through the College Years" published May 17, 2016 by PsychCentral.
Change is part of nature. College is a great time to grow, and being away from home while experiencing new things really changed my worldview, in ways that I am truly thankful for.
–––––
Follow Nenah Mikuska on Twitter: @nenah_mikuska