Photos by Zach Le
Pepperdine students struggle to find a place to call home in the pricey real estate market of Malibu every year. However, every once in a while, a student hits the jackpot. This is the case with super-senior, psychology major Chloe Basmajian, who lives in a one-bedroom in western Malibu on the Ventura County line. "It's a little bit of a drive, but it's well worth it," Basmajian said.
She has been living there since April and loves the therapeutic aspect of walking into her home and seeing the ocean immediately. She also said she enjoys the tranquility of the area, as it is a completely different setup from the house in Agoura Hills that she lived in last year, which she shared with six other girls. Currently, her only roommate is her pug, Jax, who she refers to as "the OG pug." Basmajian said Jax loves to play on the dog-friendly County Line Beach, located right behind the apartment.
"Honestly, Jax is the best roommate because he's quiet, he's playful, he loves to cuddle, he's a very nice guy [and] he's super friendly," she said. "Anyone that comes through the door, no matter who you are, he will love you."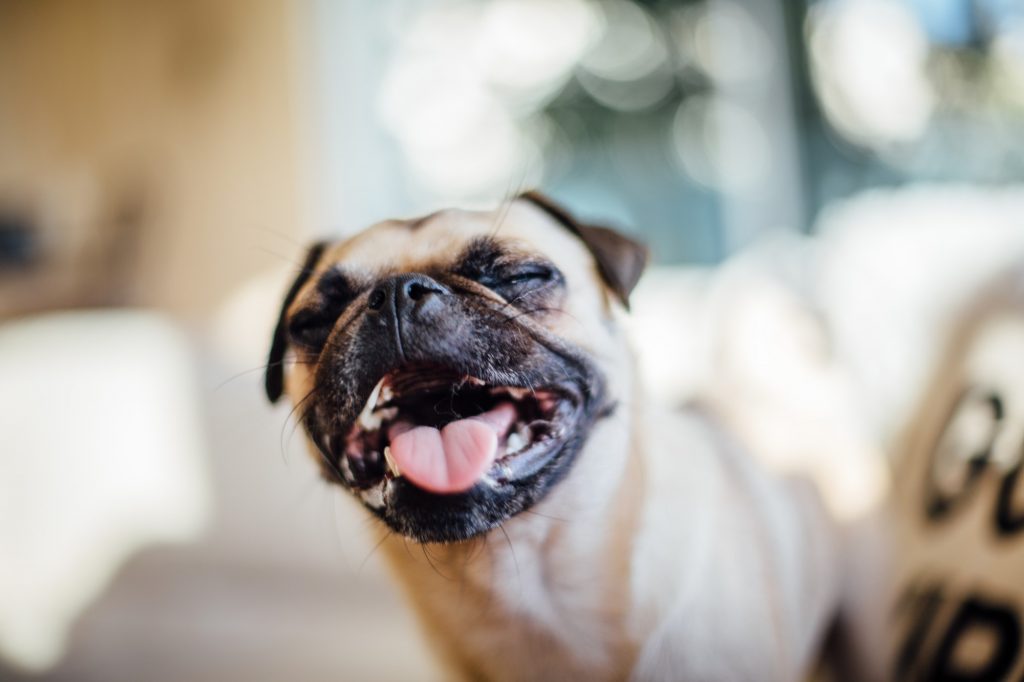 Although Basmajian thinks Jax may miss the company of her roommates when he is left alone, she said some of her neighbors typically check in on him during the days while she is at school or work. However, her work is conveniently located at the Trancas Country Market, only a short drive away, which makes checking on him during the day much easier.
Her apartment has a sweeping view of the ocean throughout with its long window wall, which is the first thing one sees upon entering the apartment that looks out to Neptune's Net and Leo Carrillo. The beach-style space has a warm Malibu atmosphere with dark wood finishings that offset the light-colored wood on the walls, and an inviting couch and cozy kitchen. Basmajian said she loves to leave the blinds up and wake up to the sun rising since her bed faces east.
"When the sun is rising and you can see it from bed, that just gets you going," she said. She also gets a good view of surfers from her apartment. Basmajian said she does not surf but still likes the fact that she can walk to any surf spot from her apartment. She mentioned she also gets to see many fishing boats often, as well as the occasional cruise boat in the distance.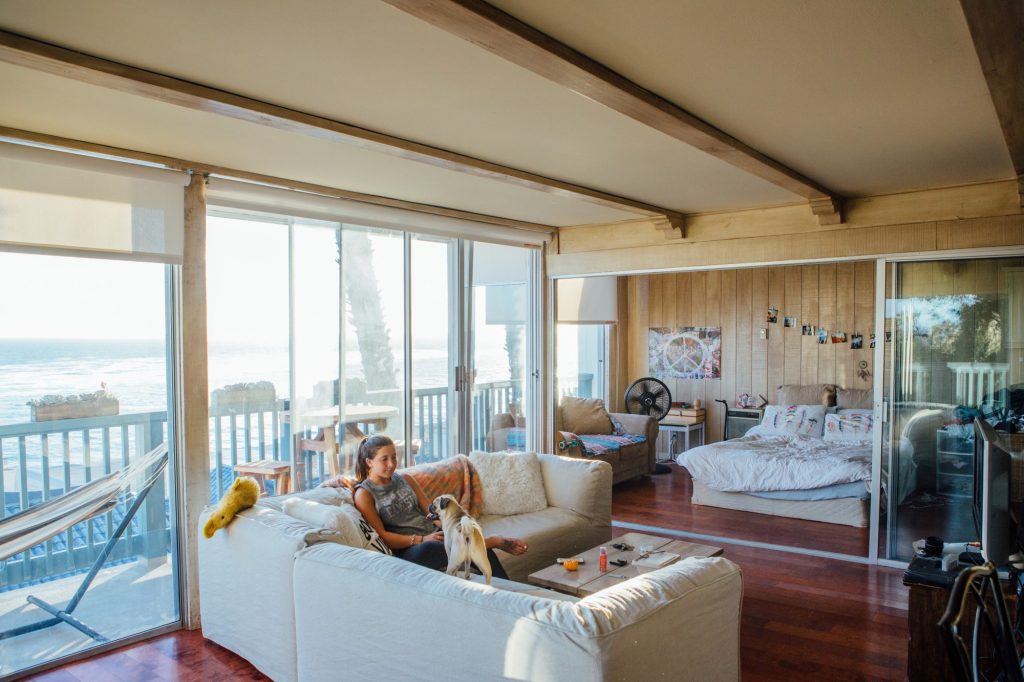 Basmajian said she enjoys the tranquility of the environment. "It's way more quiet because it's less student living. It's more [Malibu residents] that live here, but I enjoy it because of that. It's more relaxed," Basmajian said. "[My older neighbors] treat me like their child cause they know that no one's here. They all have my number…This is like a community. You go anywhere, like Pavilions, and you see people from the Bay Club."
Basmaijan said her current favorite spot in the open-space, airy, beach-style apartment is her new white couch, which has a perfect view of the balcony, bedroom and kitchen. "It's the nicest couch in the world. It's one of those adult purchases that you're really proud of. It's very small and cozy," Basmajian said.
She said she also enjoys spending time on the hammock, which sits outside beside the wooden high-table she has on her balcony, where she plays guitar and looks out at the beach.
"Life is very easy here, which is why I love it," she said. "It's very slow. At night, all of the stars are out, so that's the best part. You can just walk down to the sand and lay there, and it's just stars and the moon. Or lay in the hammock. There's nothing better than laying on the hammock, looking at the stars."
_____________________
Follow Paola Ramos on Twitter: @PaolasPassport