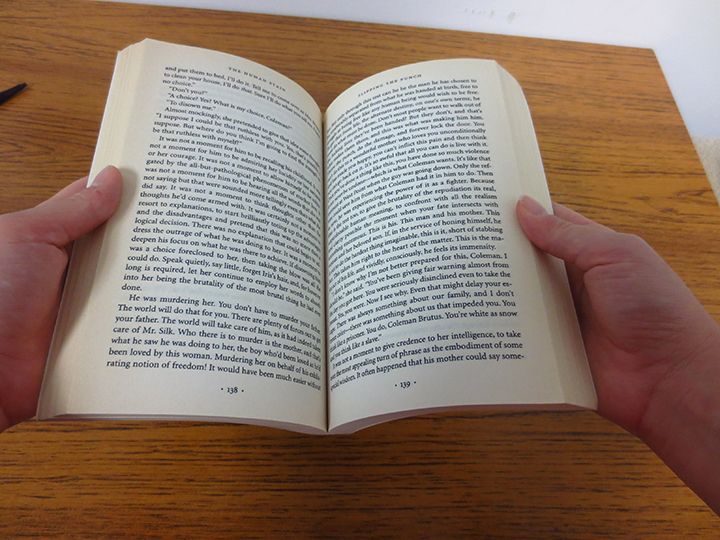 Three professors share books that inspired them to think and teach
Candice Ortbals: Social Science Division
Carol Pateman's "The Disorder of Women: Democracy, Feminism and Political Theory:" This book takes its title from a famous saying of Jean-Jacques Rousseau, referring to the dangers of women participating in democracy, specifically that incorporating women into politics would ruin the state. In the book, Pateman examines women's position in democracy and discusses how social contract theory lacks an adequate analysis of gender/sex. It's commonly stated that more women should be in politics, but Pateman makes me stop to think what it actually means to incorporate women into social and political systems that are rooted in patriarchy.    
Robin M. Le Blanc's "Bicycle Citizens: The Political World of the Japanese Housewife:" LeBlanc explains that women, and specifically housewives, in Japan travel by way of bicycles, whereas politicians transverse neighborhoods and cities in impressive cars. From this contrast, she develops a view of political participation through the eyes of housewives, which not surprisingly looks different than that of politicians. Thinking about how women see life, and political life, based on their day-to-day routines "on bicycles" broadens the reader's conceptualization of politics and reminds those studying politics to look locally and within the private sphere to see where politics are happening.
Benjamin Alire Sáenz's "Everything Begins and Ends at the Kentucky Club:" I read this book after doing research in Juarez, Mexico this past summer. It's a collection of short stories in which characters in each story stop at the Kentucky Club, a famous bar in Juarez that was a playground for Hollywood stars during the 1950s. The lives of the characters, however, are not glamorous, but in fact intersect with the narco-violence in Juarez. Having visited the Kentucky Club, I experienced firsthand how this once lively club is now sleepy and void of many tourists.  This reality reflects the sadness in Saenz's short stories.
Gary Selby: Communication Division
Gustav Flaubert's "Madam Bovary:" The fact that this book made it on my list should give hope to all of our literature professors — I first read it in a sophomore lit class, and it changed my life. Emma Bovary's life is driven, and eventually destroyed, by her desperate craving for the kind of life portrayed in the romance novels of her day. Reading Flaubert helped me see how easily discontentment can rob us of the ability to see beauty and meaning in everyday experiences and to enjoy the "ordinary" people God places in our lives.
M. Scott Peck's "The Road Less Traveled:" I first read Peck in the 1980s when it was still on the New York Times bestseller list. It was the best stuff on personal discipline that I'd ever read. It helped me see what it meant to really love other people and oneself, and how easily our own need for control or to be needed can masquerade as love. I now have my leadership students read it, and it's changing their lives like it did mine.
C. S. Lewis' "The Great Divorce:" The sense I had growing up was that God was trying to keep us out of heaven, and that I could only get in if I could get around God. This book turned that theology on its head by showing me that the gates to hell are locked on the hell side, and not the other way round.
Monica Osborne: Humanities Division
Alicia Ostriker's "Biblical Visions and Revisions:"
I was forever changed during my sophomore year of college when I read this book, particularly the lines: "We have to enter the tents/texts, invade the sanctuary and uncover the father's nakedness. We have to do it, believe it or not, because we love him. It won't kill him. He won't kill us." As someone who had always loved the biblical text but struggled with conventional interpretations, these lines opened up a whole new world where interrogating the text was not simply an option but also an obligation. The book is equal parts poetry, memoir, midrash and literary criticism — it was the earliest convergence of some of my greatest literary loves.
Emmanuel Levinas' "Ethics and Infinity:" This slim text is a short interview with the philosopher Emmanuel Levinas, whose thoughts on ethics, the face and infinite responsibility make it into every class that I teach and probably every article that I write. Reading his work, beginning with this text, has changed the way I live my life because it teaches me what it means to be a responsible human being, and upon realizing the infinite responsibility to which we are all, even before birth, beholden, we can never be the same. Levinas' work can be complex, but this is a great introduction to some of his most important ideas.
Anne Michael's "Fugitive Pieces:" My first encounter with this novel left me breathless but feeling more alive than ever. It's a novel about loss, trauma and memory in the context of the Holocaust. Michaels is an award-winning poet, and this is her first novel. A novel written by a poet in this case is a beautiful thing. The way she makes use of space and silence in this painful but lovely narrative is a lesson on how we can most effectively, authentically and ethically approach tragedy. With each subsequent reading I am no less breathless than the first time I encountered it. Its power continues to both haunt and enrich my understanding of the Holocaust.
__________
Follow Nate Barton on Twitter: @TheNateBarton