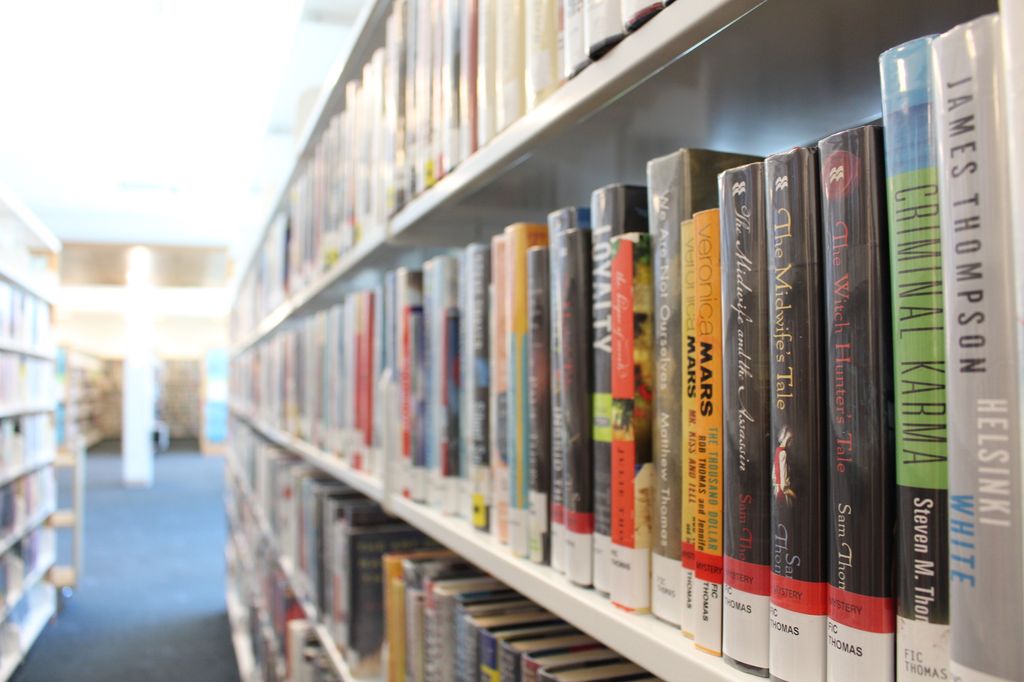 Photos by Lauren Young
With Payson Library under renovation until August 2017, Pepperdine students will have to use their creativity to discover new places to study this year.
Junior Hannah Kellis said she plans to study either in her room or outside, particularly Alumni Park, this semester. When asked why she prefers to study outdoors, she said "I feel like I use social media less when I'm outside, so there are less distractions and I tend to get more work done."
With this list of the best locations to study on or near campus, students can use this temporary break-up with Payson to explore new study spots.
On Campus: It's nice weather, study outside!
In Front of Stauffer Chapel
You get the best view of the 'Bu, it has benches, and it's never crowded. It's the perfect place for catching up on that reading that was due yesterday (OK, or take pictures for your Instagram).
To access this underrated gem, walk up the stairs to the left of the RAC and you will find views of the ocean, the big tree and plenty of tables and chairs.
You know that area with the glass tables to the left of Smothers Theatre? Yes, it has a name. Head to Juarez Courtyard for a sweet spot to sip your morning coffee and reply to those emails.
Grab a smoothie from Jamba Juice, read and work on your tan! If you want a shadier option, you can choose to sit under one of the many umbrellas on the balcony.
Head toward the fireside room in the Caf, out the double doors, and you'll find a beautiful spot to sit and write your next essay. And when you need a study break, grab a California Roll from the Caf's hip new sushi bar.
Get Creative!
Under a tree (bring a blanket)
Alumni Park has plenty of huge trees that provide shady spots for studying. If you're really missing Payson, you can study on the benches outside of the library entrance or relax beneath a tree and dream about how amazing the renovations will look next year.
Under the Philips Theme Tower (AKA the giant cross at the entrance of Pepperdine) there are plenty of *cozy* rocks to sit on and study (OK let's be honest, you're there for the view).
Ralph's beach and Westward Beach are relatively close and have free parking. Just don't get too much sand in your rental books.
Night Studying
For the night owls and/or procrastinators, the Sandbar couches are always a great choice (if no one's already napping on them, that is).
Just a five-minute drive from Pepperdine and right across the Malibu Country Mart, this Los Angeles County public library has 12 public computers, wifi and a reading garden. Sign up for a library card and you'll have access to the internet, media, books and online databases for all 85 libraries in LA County. Now go check out a book and pretend you aren't looking for celebrities.
23519 Civic Center Way, Malibu, CA 90265
Monday – Wednesday: 11 a.m. – 8 p.m.
Thursday: 11 a.m. – 6 p.m.
Friday – Saturday: 11 a.m. – 5 p.m.
Sunday: 1 a.m. – 5 p.m.
Drescher Graduate Campus Library
At the top of campus lies the quaint grad student library, which probably won't be as quaint when Seaver students begin to borrow it this year. To get to this library, take the shuttle to Drescher and head upstairs (above the cafeteria). Although this library is much smaller than Payson, it has reservable study rooms and is located on campus, which is a plus for students without cars.
Monday – Thursday: 8 a.m. – midnight
Friday: 8 a.m. – 9 p.m.
Saturday: 10 a.m. – 6 p.m.
Sunday: 1 p.m. – midnight
Jerene Appleby Harnish Law Library
Across from the George Page apartment complex, the Harnish Law Library is conveniently located on campus and has three floors of study space for those needing a quiet place to focus.
Monday – Thursday: 7 a.m. – midnight
Friday: 7 a.m. – 8 p.m.
Saturday: 9 a.m. – 8 p.m.
Sunday: noon to midnight
This new spot in TAC 160 offers two reservable study rooms (TAC 164 and TAC 165). The rooms are open 24 hours, with each time slot lasting an hour. Head to their website to reserve a meeting place for that group project you have due next week.
Get out of your Payson Library comfort zone, share a table with someone you don't know and take advantage of the wonderful places on and off campus to read or write your next paper. Happy studying!
________________
Follow the Graphic on Twitter: @PeppGraphic