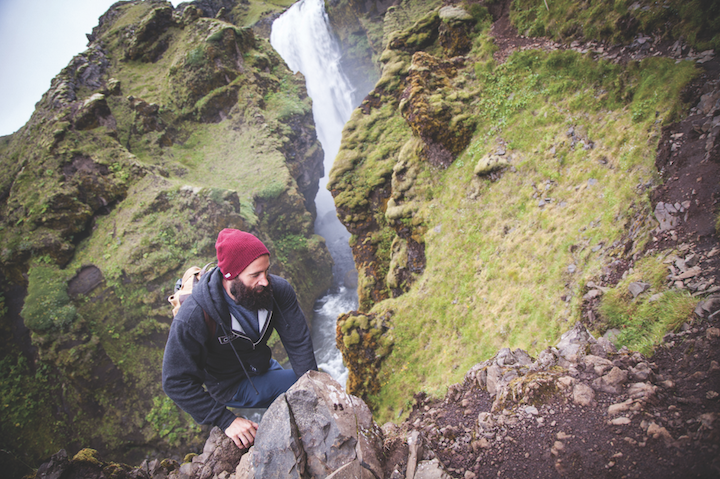 Photo courtesy of Dusty Breeding
Being a leader is far more complex than what can be learned in a classroom setting, according to Dusty Breeding, campus and youth minister at University Church of Christ. Breeding advocates the instructive power of the outdoors in fostering leadership qualities and will be leading a 57-mile trek through Iceland with qualifying Pepperdine students this summer.
The trip, Trek Iceland, is sponsored by the University Church of Christ Campus Ministry and will be led by Cecily and Dusty Breeding.
Breeding and his wife visited Iceland last summer on vacation, where they backpacked around the country and fell in love with the powerful nature of the place.
"We felt like we had never been to a place where we felt as connected to God as the creator as our time in Iceland," he said. "Iceland seems so raw and natural and real. We felt like we have to bring students here to experience this."
The journey will begin in the center of Iceland at Landmannalaugar and will end in Þórsmörk, covering sites such as the Myrdalsjokull and Eyjafjallajokull glaciers, the black deserts of Maelifellssandur and the woods of Thor, according to the trip's website. The team will be adventuring seven to 14 miles per day and will carry all of the supplies they need for the seven-day trek. In addition to the physical elements of the hike, the Breedings will be leading the students through a leadership curriculum focused on the question: "Are we leaders worthy of being followed?" Breeding said.
Leadership and team-building is a passion of Breeding's, and he is excited to watch the team grow together amidst the physical struggles they will be facing on the trek.
"There is something about the combination of physical exertion and discussing leadership that blend well together," he said.
It is easy to make decisions and discuss hypothetical tough situations from the comfort of a classroom, but being in the outdoors provides an element of life's challenges that can't be experienced in a classroom, Breeding said.
"Most of the big leadership decisions made in life are made under stress." he said. "And I think physical exertion can mimic the real life situations you would be in."
That stress is oftentimes what can set leaders apart and can help them to make decisions based on character amidst the adversity they are facing, Breeding said. Given that he sees true leadership as inseparable from faith, the curriculum will be faith-based. But even though the trip is rooted strongly in faith, it is not limited only to students who also have that connection, Breeding said.
Junior Levi Osburn is applying for the Trek Iceland trip and is excited about the opportunity to spend a whole week trekking with such experienced people.
"This trip seems to be slightly less pampering than most international trips Pepperdine has to offer. There won't be any days off," he wrote. "But I think that will make for an even more powerful feeling of accomplishment if I can make this trek work."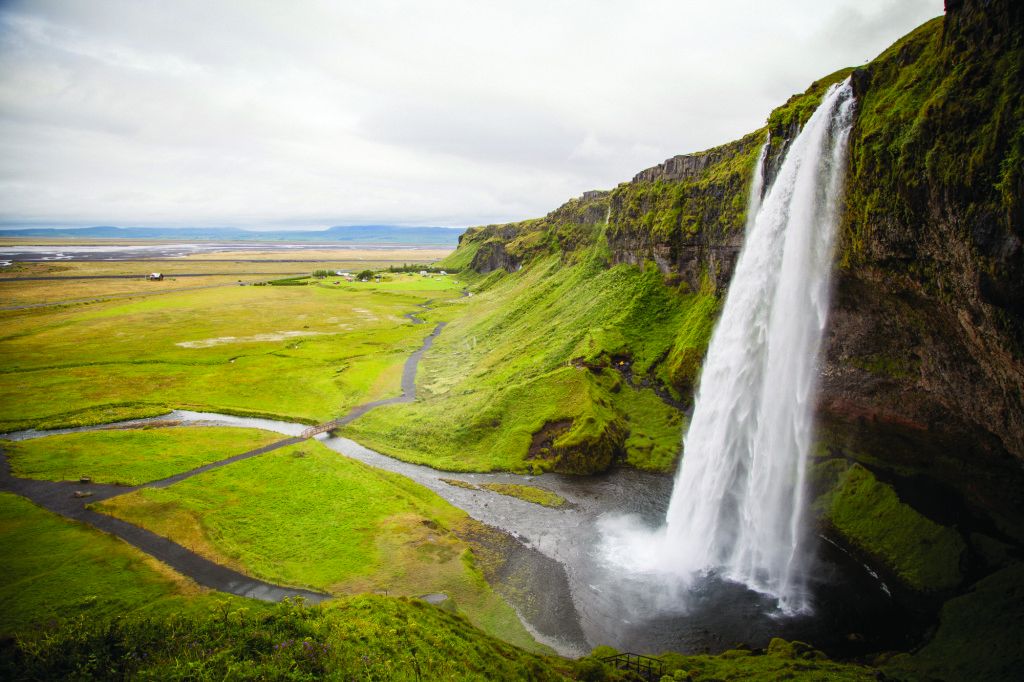 Applicants for the trip will go through a three-step process to be considered for the adventure. First, students must apply on the trip's website. Second, students will be asked to participate in "Selection," a physical fitness test taking place Dec. 4, where students will be assessed for their fitness level. This process is largely for the safety of the team and assurance that everyone will be able to finish the trek, Breeding said. Finishing first in Selection doesn't necessarily mean that students will be accepted, and finishing last doesn't mean that they won't be considered. The process is about the safety of the team and the ability to press on. The last step is an interview in which students will be assessed emotionally for their desire to grow as a person and overcome obstacles, Breeding said.
"The combination of a 57-mile trek through some pretty rugged terrain, variable weather, carrying a heavy backpack, will put the group at a level of discomfort that I think will really force them to reach within themselves to consider who they really are," Breeding said.
Osburn is most excited about the natural beauty and the chance to push himself physically in this landscape .
"Icelandic terrain is so vast and untouched, some of the most awe inspiring in the world. It's the poster child for iPhone advertising and screen savers," he wrote. "But I've only ever seen it through pixels. and that's not really anything, I want to actually see it."
Breeding said he hopes that all members of the team, including himself, will grow in their leadership qualities and learn if they have the character to make them worthy of being followed. Prior to leaving, the team will gather for leadership development exercises and physical training. The trip's tentative dates are July 7 to July 16, but are subject to change depending on flight availability.
For more information, visit the trip's website, contact the University Church of Christ Campus Ministry or contact Cecily or Dusty Breeding.
___________
Follow Rachel Littauer on Twitter: @rachelitt23