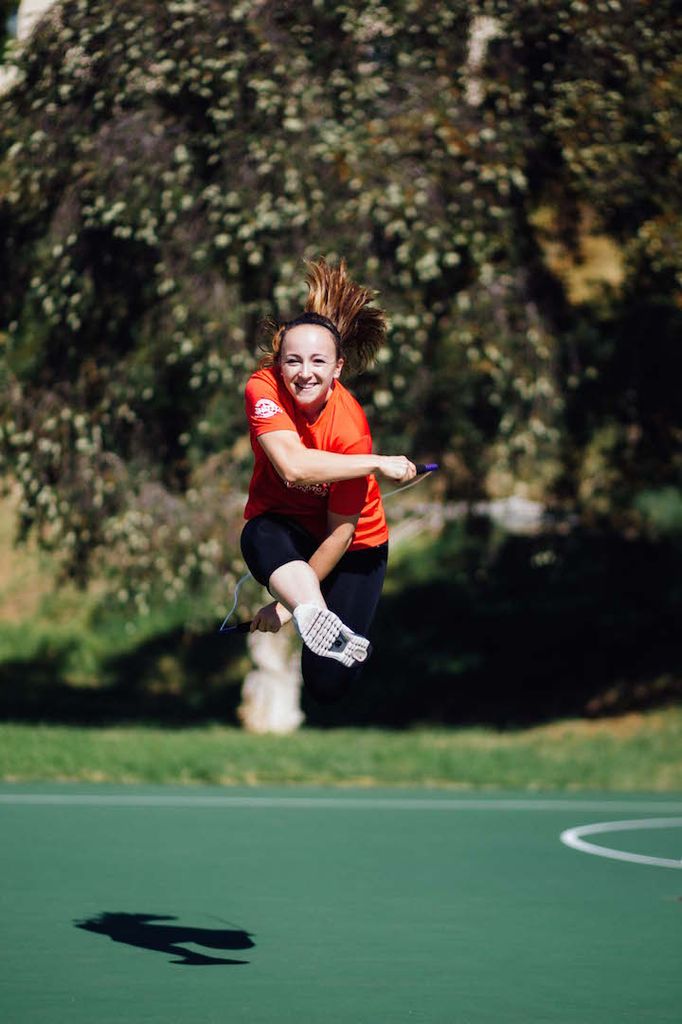 Photos by Zach Le
Celebrities may not be hard to come by in the Malibu community, but how many can boast about being selected for the 89th-annual Macy's Thanksgiving Day Parade? After reading this article you might recognize at least one: senior jump roper Amanda Stevenson.
After 10 years of competitive jump roping, Amanda Stevenson will join the ranks of athletes jumping three miles in Manhattan among the giant turkey floats and Peanuts character balloons amid millions of spectators. Stevenson said this parade will be the end of her competitive jump rope career, a culmination of ten years of competition and a love for the sport.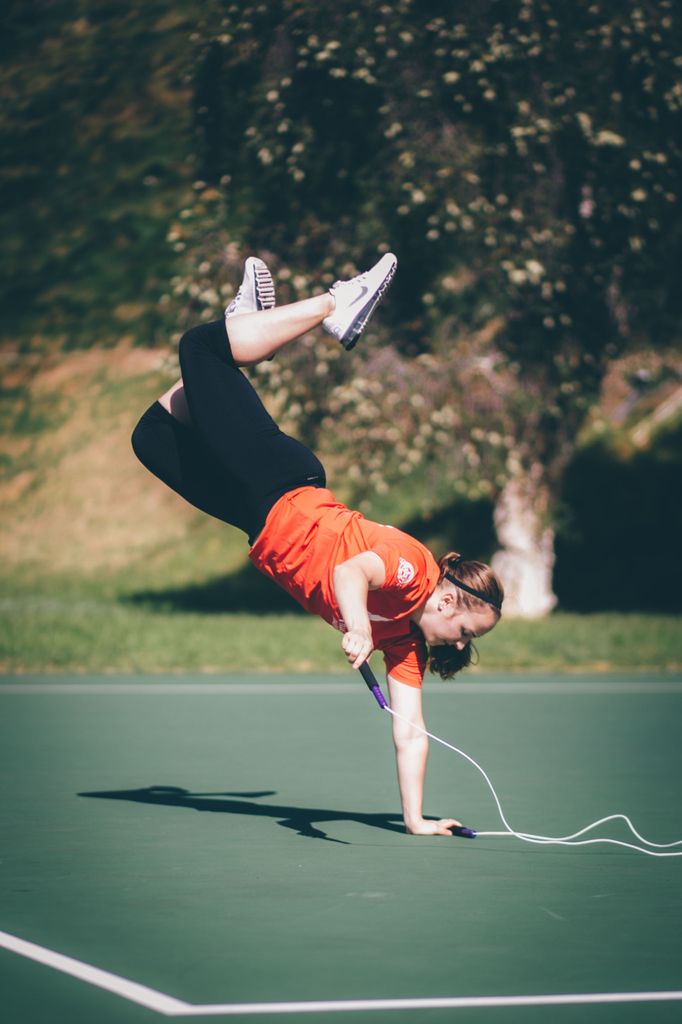 "I've accomplished all my goals that I've had. I figured after this summer, because I had a really good nationals, that I'd be done. But when I made it into Macy's I decided…this would be my last thing," Stevenson said.
Stevenson's story begins in her backyard in Bainbridge, Washington. Stevenson came from an athletic background, playing several sports and competing in volleyball in middle school until a neck injury took her off the court. Wanting to get active again, she read that jump roping was a good form of exercise.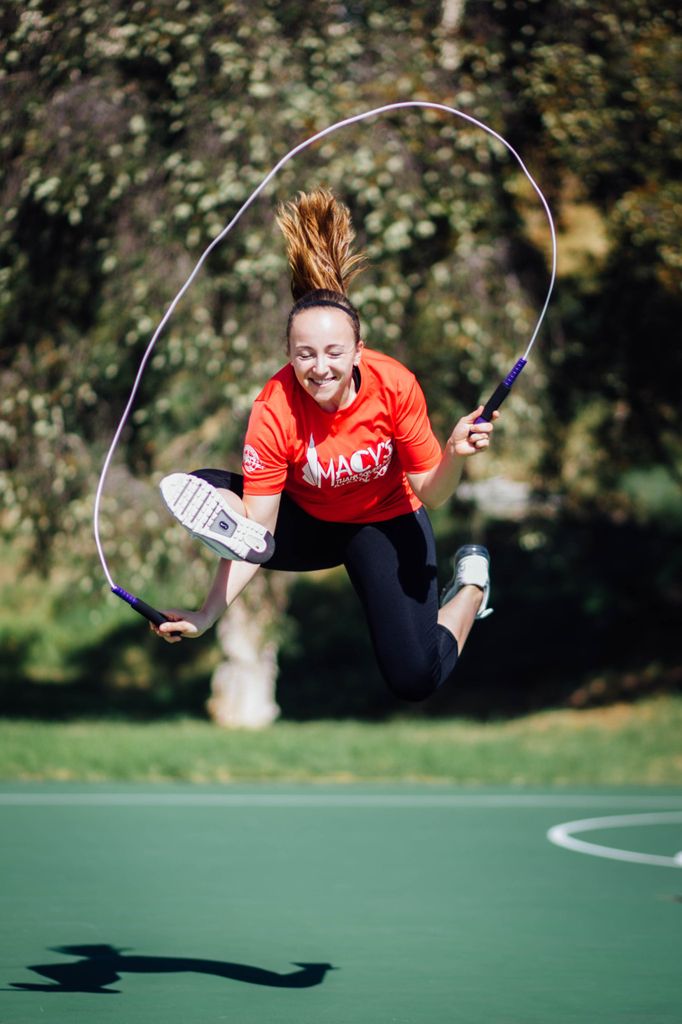 "I read that it was a good form of cardio, so I said to myself, 'Okay! I'll just try that.' So I literally went to a sports store and bought a rope and started jumping in my driveway, and after about a month I got bored of just jumping, so I took a class that was taught by a coach in my town."
The class was taught by the coach of a club called the Bainbridge Island Rope Skippers, and Stevenson was invited to join after her second class.
"After that, I never looked back," she said.
In order to be a part of the Macy's Thanksgiving Day parade, Stevenson applied to be a part of J.U.M.P., the Jumper United for the Macy's Parade, composed of over 100 jumpers from all over the U.S. She flew out to Ohio to perform a one-minute audition, as well as submit her resume of accomplishments in the sport. Some of her credentials include ranking as a team and individual both nationally and internationally.
"One thing that makes jump rope a super unique sport is that since the sport is so small, everyone is super supportive of each other. You will obviously cheer for your team, but you're just as happy for any other team that does well. There aren't really any rivalries. When someone makes up a new trick, instead of hiding it, they'll usually put it up on Instagram so everyone can see and try it for themselves."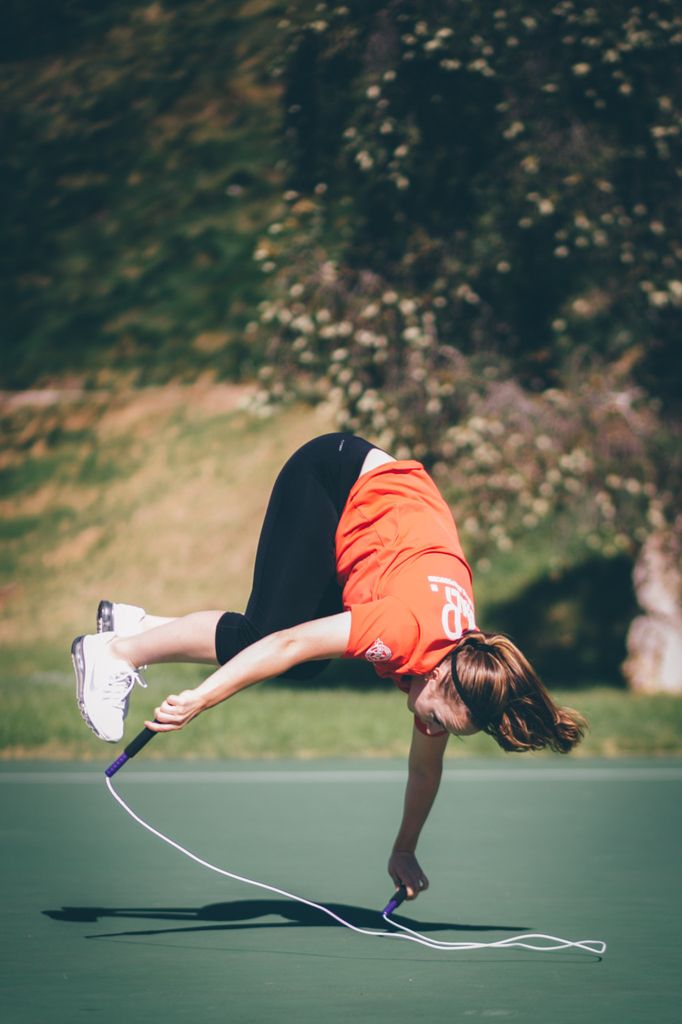 While Macy's will be her largest parade, it is not the first for Stevenson. She jumped for six miles in the Rose Parade, the pre-bowl celebration on New Year's that takes place before the Rose Bowl in LA.
"It was the hardest thing I've ever done. I still can't believe I actually managed to do it," Stevenson said.
That is saying a lot, considering Stevenson competed for Team U.S.A. in high school and went to London to represent the nation in the World Championships in 2010.
Stevenson also followed her passion to Disney World, where she qualified for grand nationals, placing eighth overall in single rope freestyle with a 60-second tricks routine she designed herself. Preparing for the parade is not a 60-second sprint; rather, an hour-long marathon.
"Basically my preparation is practicing jumping for the duration of the parade, which is three miles. I started training the day I moved back in to campus. I started with three laps and added a lap each week, so yesterday I did about nine laps. You basically have to be able to jump for an hour nonstop. It can be really tiring and boring, but it builds up your stamina like crazy. I feel like I can do anything now, so that's really fun."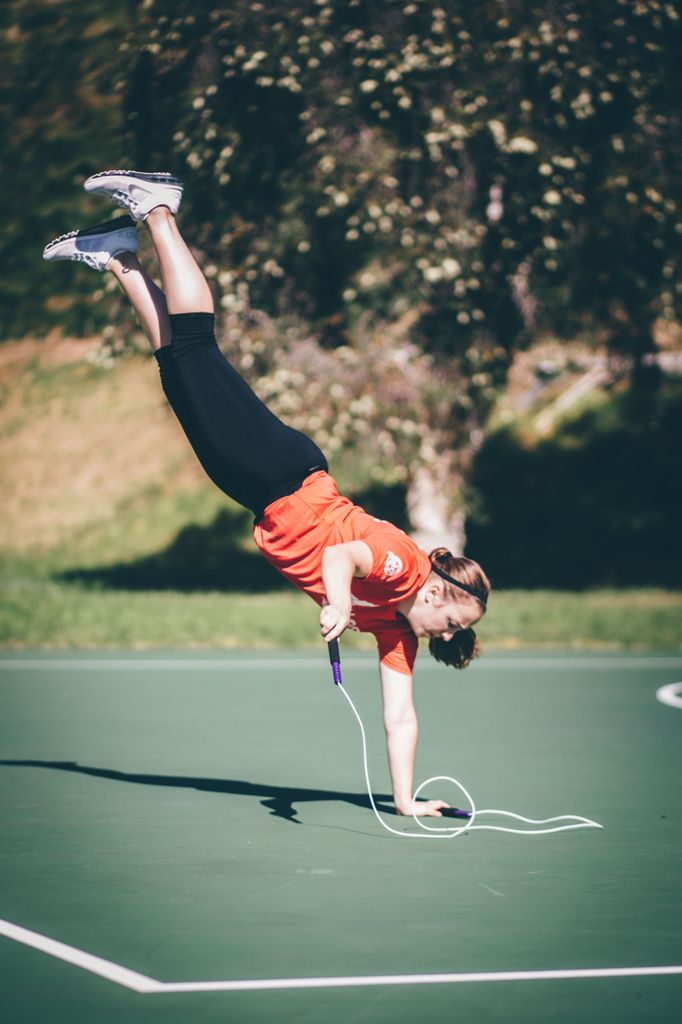 Stevenson was made to be on both sides of the camera, and hopes to go into production and television after her televised Macy's Parade debut. While jump roping is her passion, her injury list includes a nearly torn rotator cuff and chronic shin splints. She says that she wakes up at night from the aches and pains of practicing on hard surfaces like the track.
Many fans and friends will be cheering for Stevenson during the parade. Including her roommate, Coco Lederhouse. Lederhouse commented on what she thinks makes Amanda better than the rest.
"Amanda is a very hard worker and she has a lot of passion. That combination makes her an awesome athlete and person in general. Amanda is hilarious and very down-to-earth. She appreciates my terrible sense of humor and is always patient. She's the best and anyone who doesn't know her should introduce themselves this second!"While she may be retiring her rope after the Macy's Thanksgiving Day Parade, Stevenson's love for the sport hasn't wavered.
Stevenson notes that it's the inclusive nature of the jump rope community that sets it apart from other competitive sports.
"I've never been a part of a sport that was that encouraging and uplifting. And I think a great example of this is seen in Macy's because instead of one team doing it alone, they invited pretty much everyone else to join along. You get to make friends with people from all over the country and share the sport you love."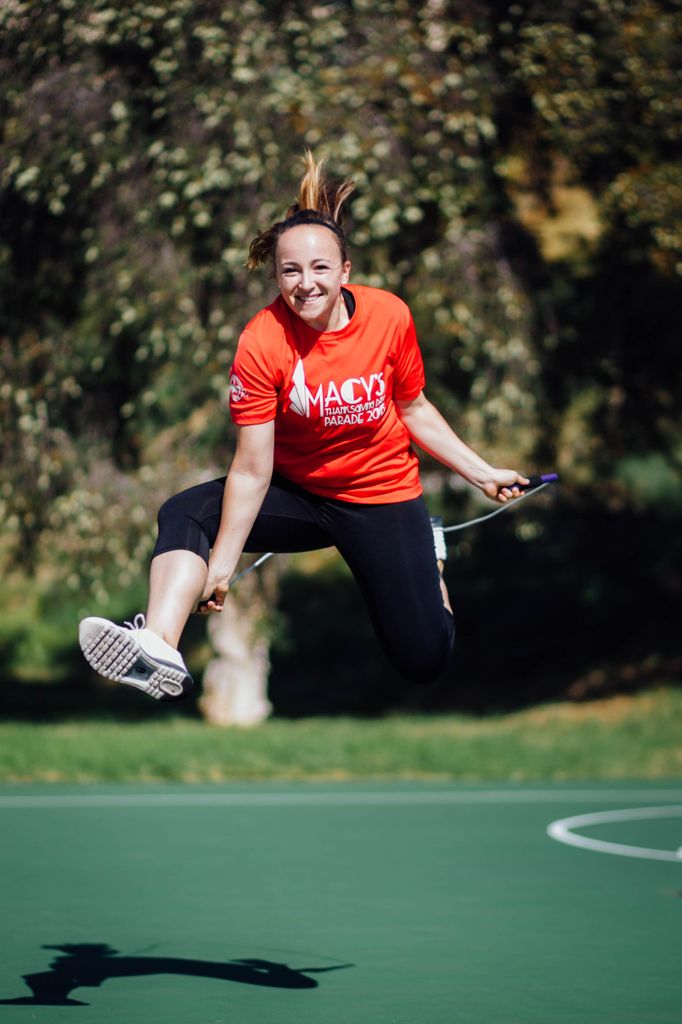 The road to Macy's has been lined with more than just physical injury. After her mother passed away from heart failure in September, Stevenson continues to train and prepare to show the world the power and joy a woman and her jump rope can bring.
On Thanksgiving, Amanda Stevenson can be seen on NBC at 8 a.m. living out the message of Thanksgiving and this holiday season: doing what she loves most for the ones she loves most.
___________
Follow Stasia Demick on twitter: @sdemick12