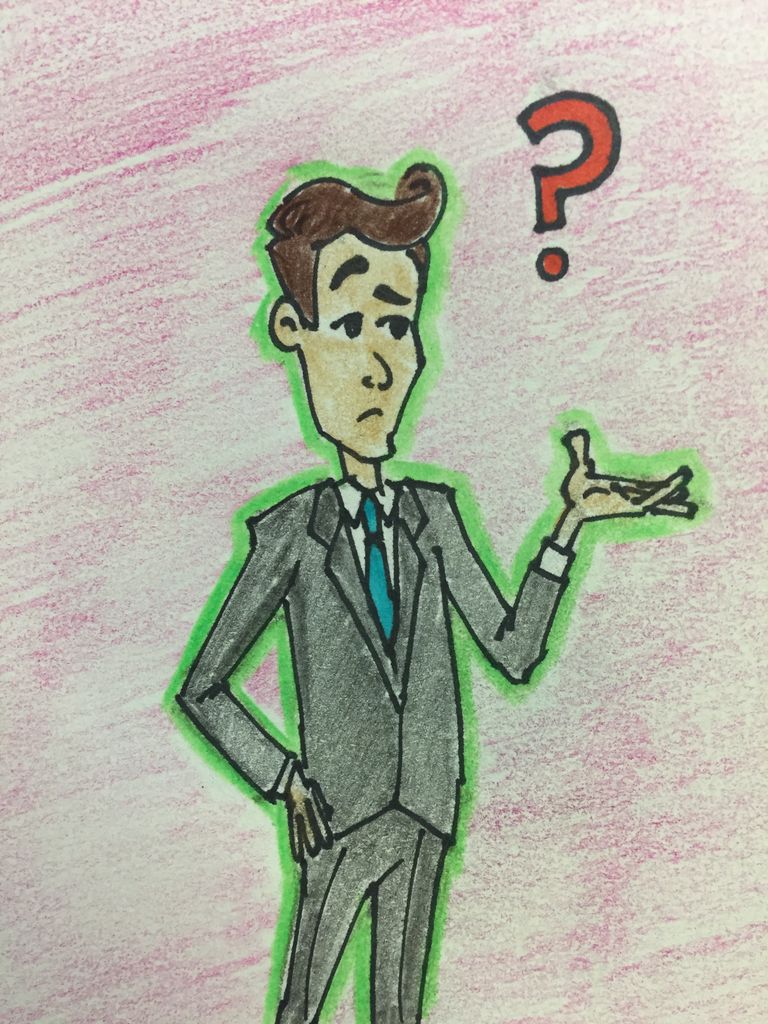 Art by Peau Porotesano
"So what are your plans for this summer?" In the days of elementary school and little responsibilities, this question was met with visions of endless pool parties, lazy mornings and the ripest of watermelon. Now, however, such an inquiry can instigate a downward spiral of thoughts and worries, ending in a state of utter panic and stress — the kind of anxiety that would make the individual who asked regret causing such a meltdown. The reality is that many Pepperdine students are in desperate pursuit of an internship, as registration time has reminded many that summer is just around the corner. With most attempting to plan fall schedules, decide whether summer class is necessary and map out the remainder of 2016, the concerning question of an internship demands an answer.
When faced with such a daunting task, a common reaction is inaction, as some simply do not know where to start. Advice from more experienced individuals and institutions within Pepperdine including professors, students and school programs can be helpful in times such as these.
Chloe Doyle, junior and career ambassador for the Pepperdine Career Center, suggests that moving forward is beneficial in searching for an internship.
"Progress is key," she said. "You might not get all of the internships you apply for, but you'll learn a great deal in the process."
Applications for summer internships are released at various times, depending on the job and company. However, it is always best to apply earlier rather than later. Christina Littlefield, Pepperdine religion and journalism professor, said that it is important to be proactive in your search for an internship.
"Students looking for an internship right now are late to the game," Littlefield said. "So my advice for younger students is to start looking in the fall for summer."
A cover letter is a way to show personality and skill to hiring managers. Students should write a cover letter that is free from errors and that sets them apart from other applicants while still remaining professional, Littlefield said.
Senior and Di Nova Pictures intern Shannon Stiles has been an interning at the film and television production company, based in Santa Monica, since January. Stiles said that cover letters are key components of a good application.
"When you are writing your cover letter, make sure you specify it to where you are applying," Stiles said.
Students should apply broadly, rather than simply applying to top choices, because any experience is beneficial, Littlefield said.
If you get an interview, it is helpful to write down why you are qualified for the position and why you want to intern there, Stiles said.
After you secure an interview and meet with the potential employer, it is always smart to thank them for the opportunity, Littlefield said.
"I think if you get an interview, a thank you letter goes a long way," Littlefield said. "I think that's key. Don't be afraid to follow up, but don't annoy either."
As college students, the chance to receive step-by-step guidance is an uncommon opportunity. The Career Center on campus provides students with a multitude of resources to help students in the process of determining which internship is the best, Doyle said.
"The Career Center can help in so many ways," Doyle said. "We have full-time career specialists in your particular industry who have connections and contacts — anything from medicine to art and entertainment. They can help you with every step of the process."
In addition to career ambassadors, the Career Center also has a career coaching program, in which students have the opportunity to seek advice from professionals in their fields. Once interviews have been secured, students can use the Career Center for mock interviews and to seek advice.
"Walk in anytime; we are always happy to help," Doyle said.
For appointments, mock interviews, resume and cover letter review, students should log into Handshake or email the office at careerambassador@pepperdine.edu or visit the website, seaver.pepperdine.edu/career-services/.
When you have gotten an internship — because it is definitely possible — it is important to evaluate the work that you will be doing, Littlefield said.
"Make sure they are going to let you do the practicum work that you need to do and not just get them coffee," she said.
Applying for internships can be a daunting task. However, if you take advantage of your resources, start applying and simply believe in yourself, your chances of success are much better.
_________________
Follow Pepperdine Graphic on Twitter: @PeppGraphic