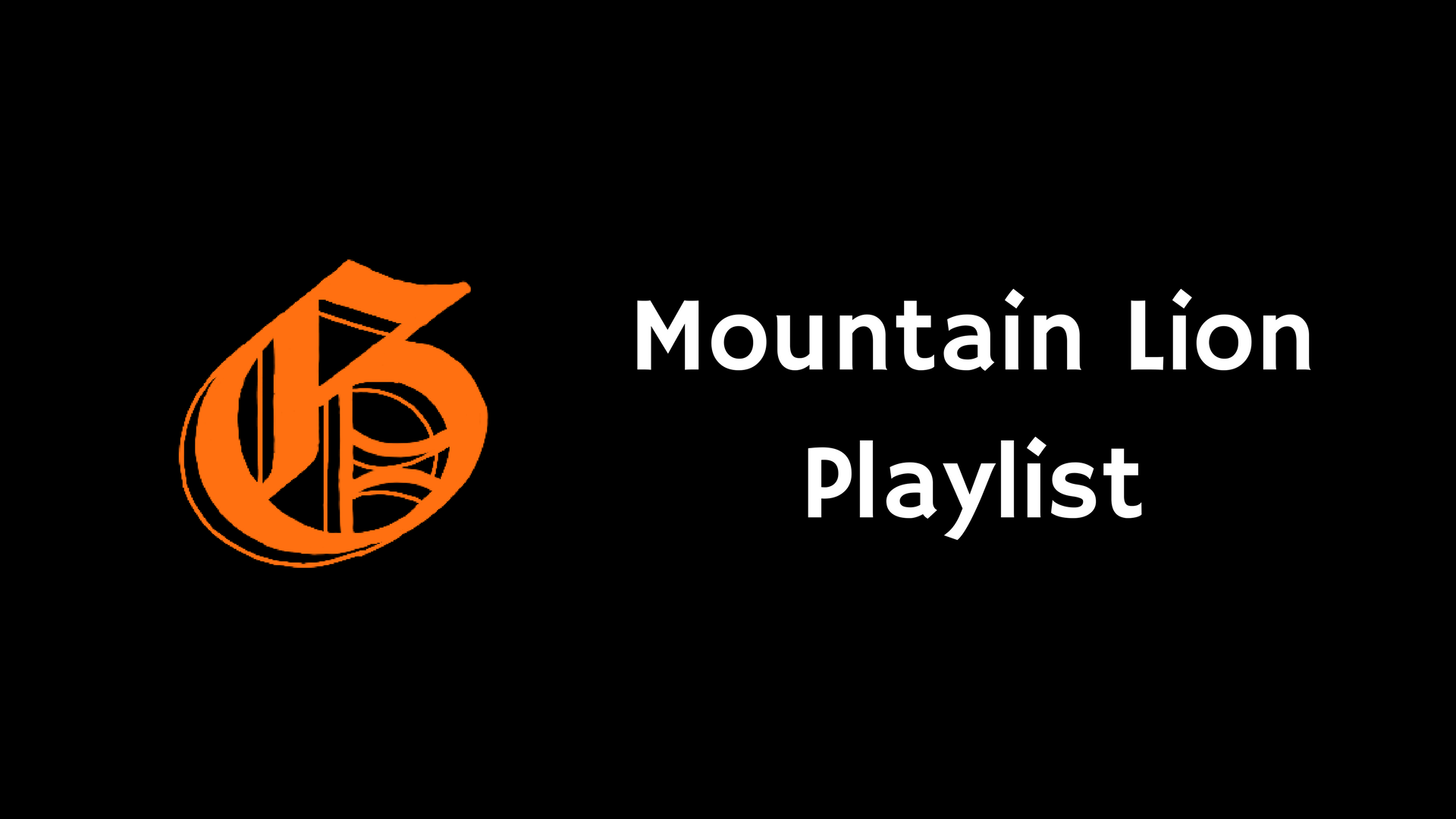 Graphic Courtesy of Chad Jimenez
After numerous mountain lion sightings on campus this semester, perhaps you have had some difficulty grappling with the university's advice to "fight back" in the unlikely event of a mountain lion attack. Surely the option to curl up into the fetal position is a viable one if confronted by a surly and wild feline, but there are nobler deaths to be had than death by a mountain lion while assuming the fetal position.
Whether you are anticipating another mountain lion sighting or readying yourself for combat and training yourself to fight Rocky-style, let the playlist curated especially for your (very unlikely) mountain lion showdown give you strength and guide your smooth hand and foot fighting maneuvers. Of course, no playlist, particularly a mountain lion one bracing you for a brawl, would be complete without Rachel Platten's seminal hit "Fight Song." Perhaps your (very unlikely) brawl will turn into a very serendipitous moonlight serenade, indie hits included.
1. Wild Wild Life: Talking Heads
2. Gold Lion: Yeah Yeah Yeahs
3. Year of the Tiger: St. Vincent
4. Wild World: Cat Stevens
5. Nobody Dies: Thao and The Get Down Stay Downs
6. Fighting In a Sack: The Shins
7. You Only Live Once: The Strokes
8. Here Comes the Night Time: Arcade Fire
9. The Lovecats: The Cure
10. Cat People: David Bowie
11. Running Up That Hill: Kate Bush
12. Street Fighting Man: The Rolling House
13. Run: Vampire Weekend
14. Fight For Your Right: Beastie Boys
15. Saturday Night's Alright (For Fighting): Elton John
16. The Killing Moon: Echo and the Bunnymen
17. Nocturnal Me: Echo and the Bunnymen
18. Fight Song: Rachel Platten
19. Holding on for Life: Broken Bells
20. The Cat with The Cream: Belle and Sebastian
21. I Didn't See it Coming: Belle and Sebastian
22. Fight Test: The Flaming Lips
23. Don't Wanna Fight: Alabama Shakes
24. Young Lion: Vampire Weekend
25. Lion's Teeth: The Mountain Goats
26. Rabbit Fighter: T. Rex
27. Honky Cat: Elton John
28. Slow Animals: The Strokes
29. Blue Moon: Beck
30. Careful You: TV On The Radio
Click here to listen to the playlist.

__________
Follow the Graphic on Twitter: @PeppGraphic