Photos by Milan Loiacono
Students, Pepperdine alumni and fans of Ronald Reagan gathered in Raitt Recital Hall Monday, March 6 to hear stories from Peggy Grande, a Pepperdine alumna class of 1990 who worked as Ronald Reagan's executive assistant after his presidency.
Grande released her memoir, "The President Will See You Now: My Stories and Lessons From Ronald Reagan's Final Years," in February and is on tour with her book. The event, which consisted of a reception followed by a Q&A session and book signing, was organized by the Office of Alumni Affairs.
Family, friends and fellow alumni came to support Grande as she shared her story with the Pepperdine community.
Rena Roberts (1990), a Pepperdine graduate and Grande's cousin, shared how proud she was of her cousin.
"I'm here to celebrate with her," Roberts said. "I remember when she told us at a Dodger game that she was working on the book. I was really thrilled because she's had a really special life."
Seaver Executive Director of Alumni Affairs Matt Ebeling, started off the evening by telling the audience how much of a treat it was for the Alumni Affairs office to bring Peggy back to Pepperdine.
"It's great to see alumni come home," Ebeling said.
Grande told the audience about what led to her becoming Reagan's executive assistant after graduating from Pepperdine. One reason was a lifelong dream of working in government.
"Other little girls dreamed of being princesses," Grande said. "I dreamed of being a First Lady."
Grande spoke about how she was able to secure an internship at Ronald Reagan's Los Angeles office during her time as a second-semester senior at Pepperdine. She sent a letter to his office and they set her up with an interview where she saw Reagan for the first time.
Grande then described how Reagan walked into the reception area she was seated in and how she was unsure of how to show respect to the former President.
"As he walked by, I put my hand over my heart and looked off into the distance as if I was saying the Pledge of Allegiance," Grande said. "Fortunately, he was so gracious and warm and shook my hand saying 'It's so nice to meet you.'"
Throughout the night, Grande spoke about how her friendship with Reagan was impactful to not only her but her family. She shared what most stood out to her about him.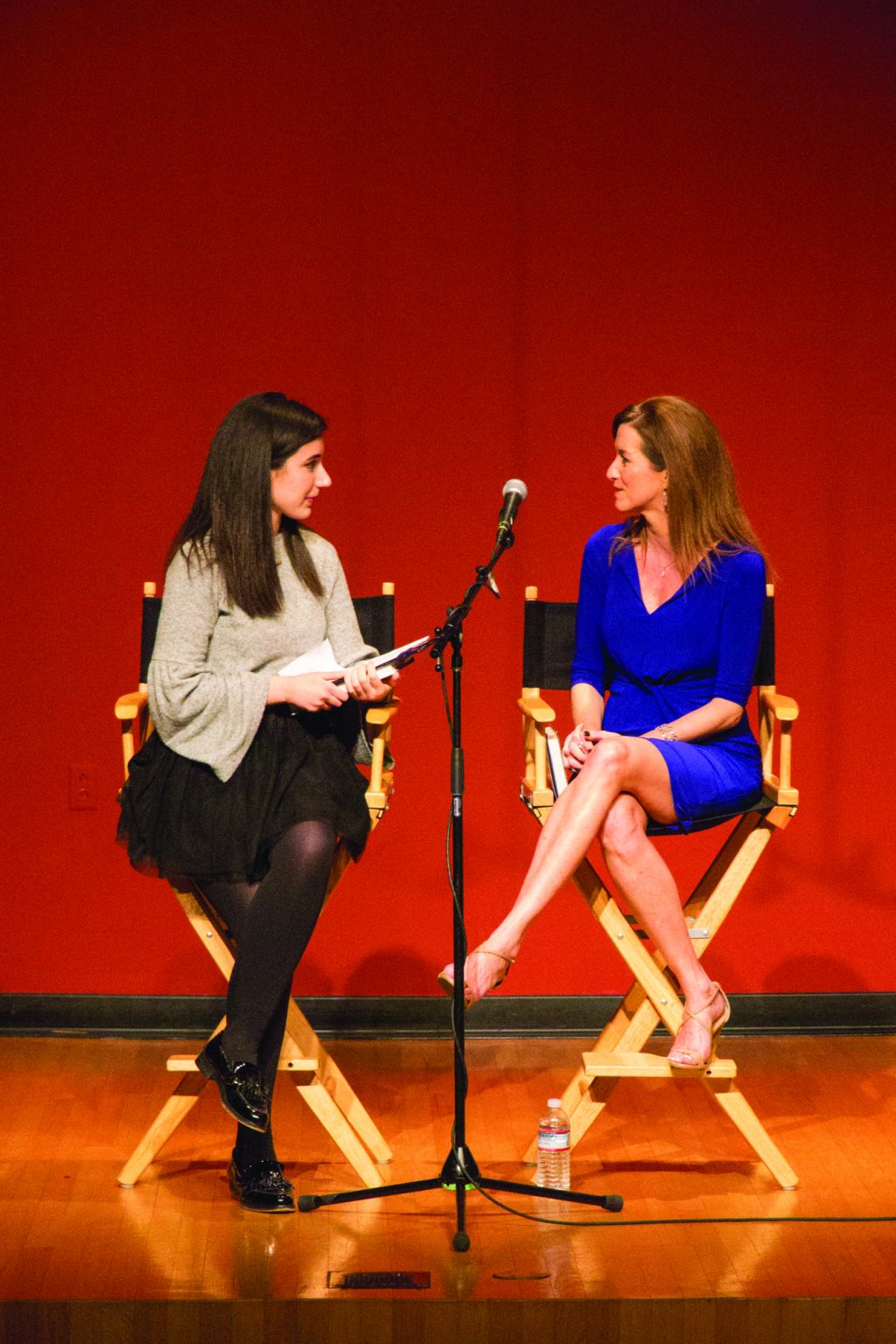 "He showed me that you can have a spine of steel and have a warm humanity," Grande said. "He made you feel important, valued and heard."
Grande also gave career advice for students in the audience.
"My father always told me that 'Somebody's gotta be in that place, so why not you?'" she said. "No dream is too big, but you have to make sure you are prepared."
Ebeling said Alumni Affairs was glad to host this event.
"We're lucky receptors of this story," Ebeling said.
Junior Jessica Wall, who is Grande's niece, thought it was great to see "Aunt Peggy" talking about this side of her life.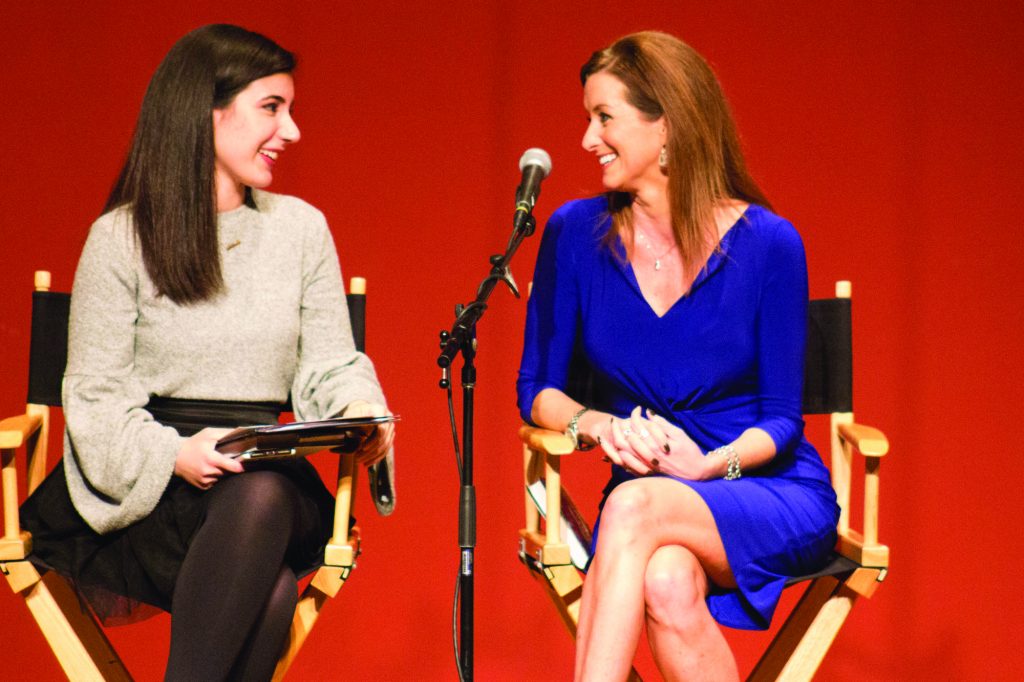 "I got to see her in a different light," Wall said. "She was saying [during the event] that she is not a great storyteller, but I think she's an incredible storyteller."
Junior Jake Schmerber enjoyed hearing Grande's stories about the late president and his family.
"What stood out to me the most were the stories Peggy shared," Schmerber said. "[They] made the night [feel] less like listening to a speaker and more like speaking with a friend."
Grande has no plans for another book but said she is "riding the wave of the book" and "letting the doors open."
Junior Kristin Vartan, editor of PGM's Currents Magazine, helped organize the event.
____________
Follow Kelly Rodriguez on Twitter: @KRodrigNews.