Photos by Kaelin Mendez
I returned to campus Saturday, Nov. 17, with a few friends to pick up personal belongings we left behind and to observe the surrounding areas of Malibu and Calabasas. Here is what we came across at some local spots.

Heroes Garden
Firemen look out at the view and take in the recently burned surroundings. The fireman with the Los Angeles Dodgers hat asked if I was a student from Pepperdine. I told him I worked for the school newspaper and was taking pictures of the view from up there. He said, "Why wouldn't you?" as he took pictures of the ocean from his phone. He didn't know how it looked like before the fire. All I could see was the destruction left behind.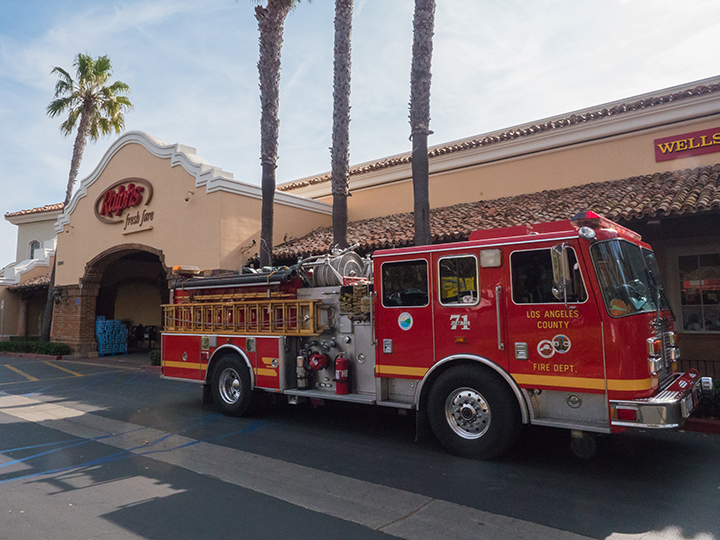 Ralphs
A fire truck rests in the shade of Ralphs in Malibu Colony Plaza. Although the plaza was not as busy as usual, there were quite a few residents shopping. The fire department used the side of the store as a parking area for other emergency vehicles.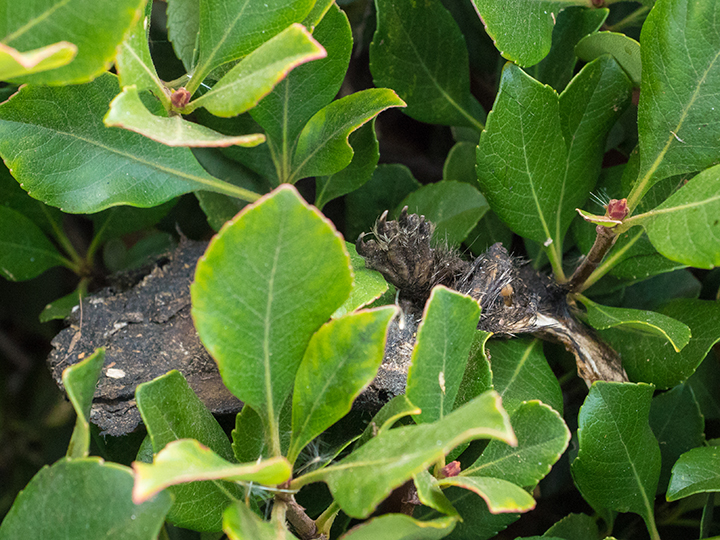 Starbucks
A remnant of a burnt animal hides in the bushes outside of the Starbucks in Malibu Colony Plaza. One of my friends found it, and while I believed it to be a piece of burnt tree bark, he pointed out the preserved paw.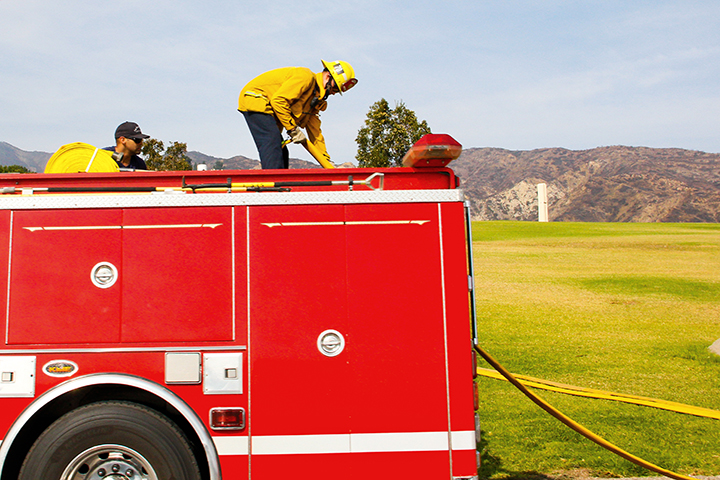 Alumni Park
Firemen pump water from a fire hydrant to their fire engine on Alumni Park. Fire trucks from various states could be seen on Pacific Coast Highway (PCH) and on the freeway.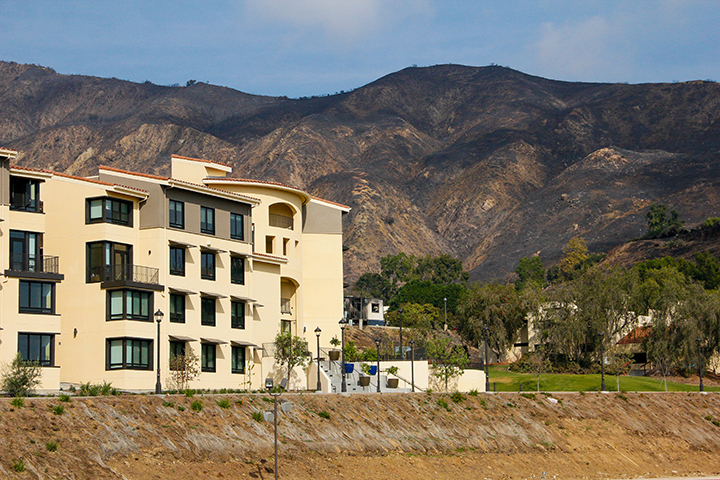 Pepperdine University
The hills around Pepperdine stand burnt in the background. Driving around campus, I was surprised by how much the fire affected my school. Because I could think of no other words, I found myself repeating, "Oh my gosh."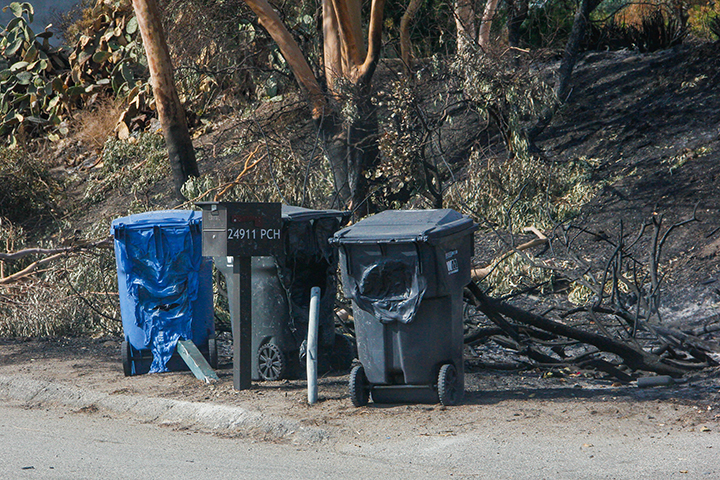 PCH
Melted trashcans are left on the street half a mile north of John Tyler Drive. We were stuck in a line of cars trying to head northbound on PCH. After several minutes, we got to the front of the line. We tried explaining to the policewoman that I worked for the Pepperdine newspaper and was trying to get pictures of Malibu Seafood, which should have been accessible to the public, according to the update we received. She curtly told us to turn around. I couldn't even be upset with the way she talked to us because I'm sure she had had to deal with difficult people in the days leading up to Saturday. We turned around.
Ralphs Beach
An older man speaks harshly to a cop, while another man films the altercation on his phone. This road block was set up where Malibu Road and PCH meet. We were also told to turn around here.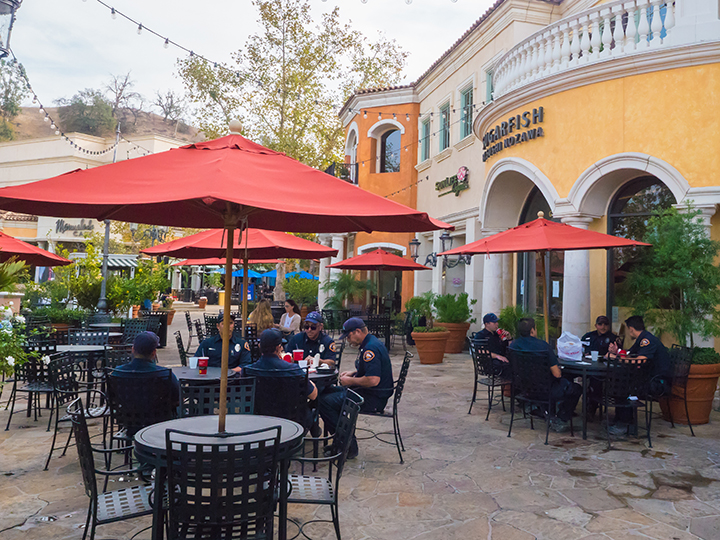 The Commons at Calabasas
Firemen sit in front of SunLife and Pick Up Stix, finishing their lunches. Because of road closures, it took longer to commute to places through the canyon. Some places remained closed to the public.
_______
Follow Kaelin Mendez on Twitter: @MendezKaelin