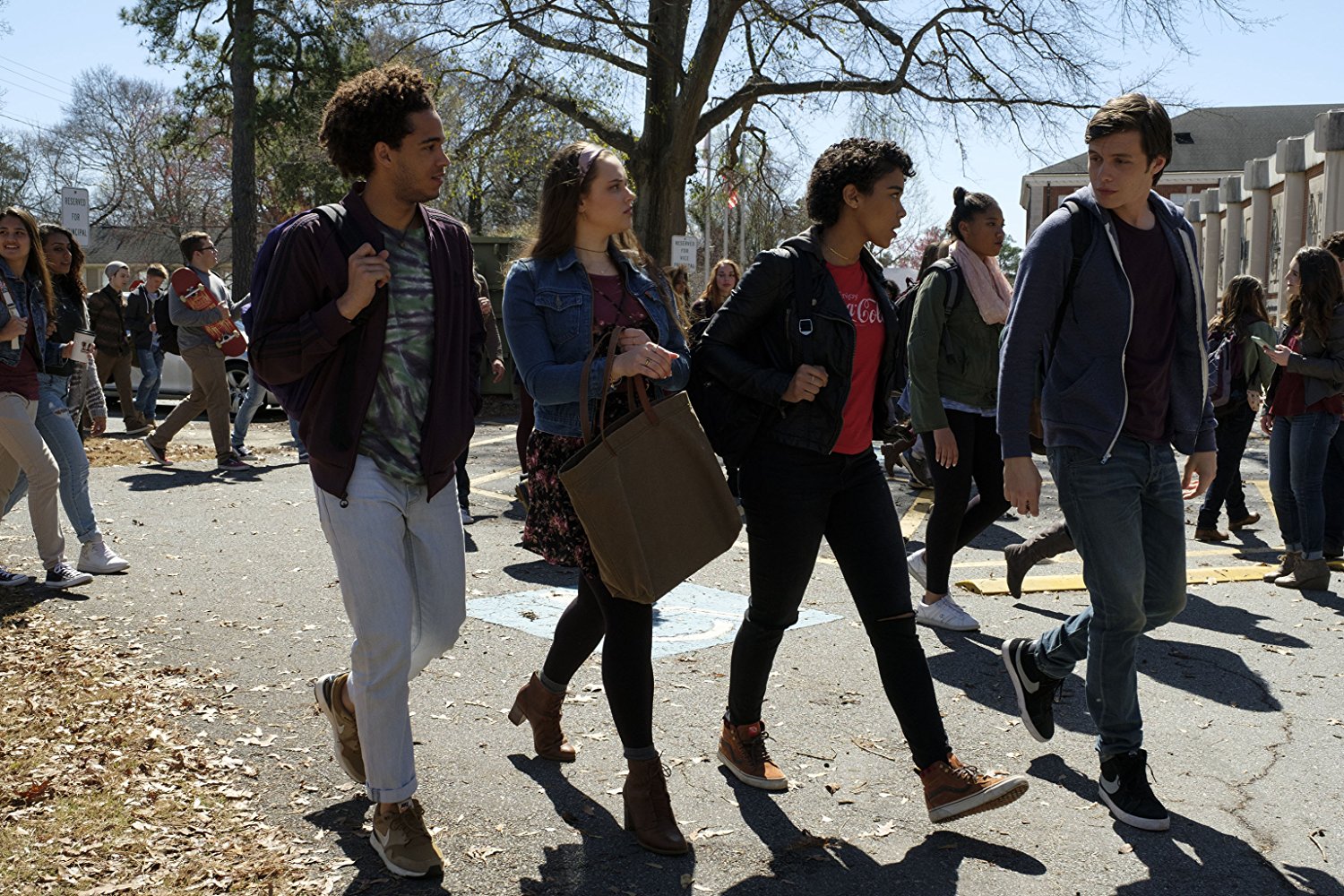 Photos Courtesy of 20th Century Fox
"Love, Simon" is everything audiences have seen in teen rom-coms before. There's grand romantic gestures, quirky best friends, clueless parents, legendary soundtracks and quick-witted narration. We have always been able to rely on these teen love story cliches. Hollywood keeps making these movies because people keep buying tickets. Like a good pair of Converse and prom season drama, teen movies are a fundamental part of being a young person in America. "Love, Simon" is just like the rest, but its existence is revolutionary.
"Love, Simon," directed by Greg Berlanti, follows the story of high school student Simon Spier, played by Nick Robinson. Spier is your average high school senior but nobody knows that he is gay. "Love, Simon" watches as Spier gains confidence from a secret pen pal and navigates his sexuality in the land of white picket fences and high school hallways.
Berlanti's "Love, Simon" is an incredible display of progress and equality. The LGBTQ+ community finally has a "Breakfast Club." People who identify as anything other than heterosexual now have a cheesy and predictable (in all the right ways) love story, too. "Love, Simon" shares the cherished cliches of mix-tapes and cafeteria cliques with a greater population.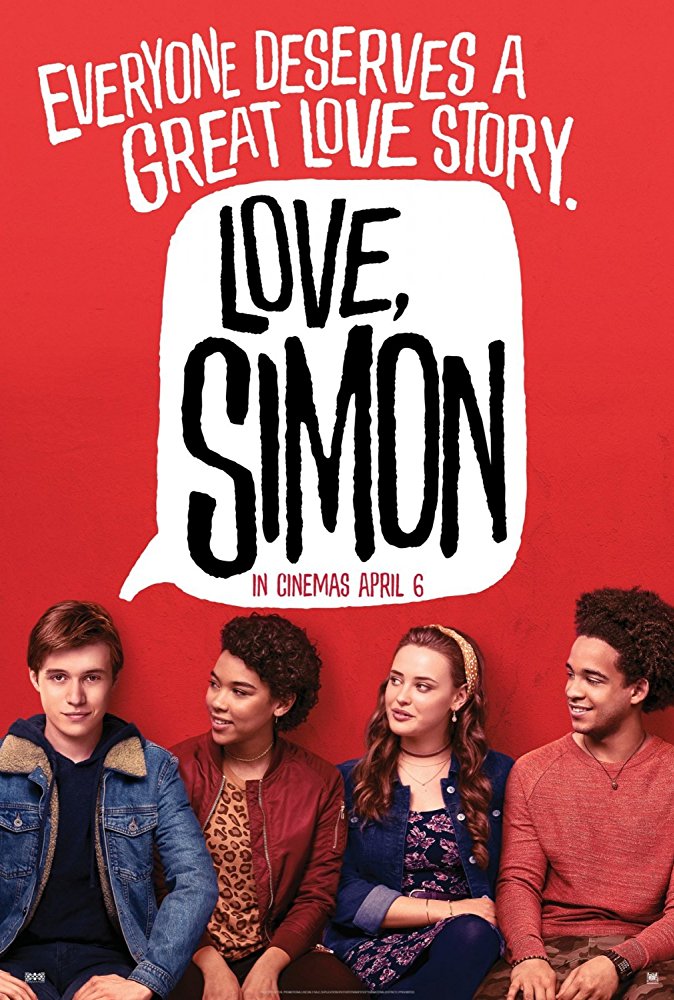 The inclusion and honest portrayals found in "Love, Simon" are exactly how film should be. Cinema has great potential to reach audiences' hearts, and it is extremely disappointing when this potential is unmet, but "Love, Simon" does not disappoint. It gives a voice to a population that has been marginalized by society and therefore by cinema for a long time.
The film presents itself with pride and elegance. It doesn't shy away from confronting stereotypes. Instead, it dives deeper, showing the complexity of people behind stereotypes. Every character in the film is honest and human. They offer words of wisdom and unknowingly say hurtful things. Even the film's antagonist sometimes evokes sympathy from the audience.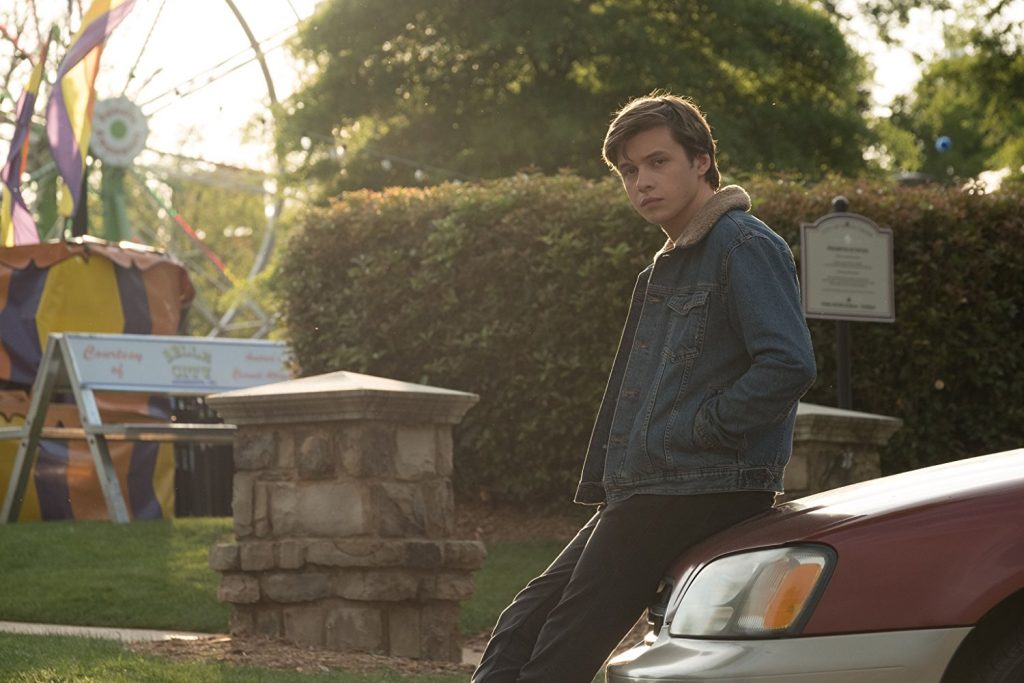 "Love, Simon" is not a perfect film — not even close. Some of the dialogue sounds like it was written by middle-aged suits trying to sound like the "kids these days." And, like every good teen movie, the parents' oblivion is comical. Also, I don't know what time these kids start school, but they spend a suspicious amount of time drinking coffee and eating gourmet breakfasts.
This movie is not the final solution for LGBTQ+ inclusion. Sexuality is a complex and nuanced part of life and more and more voices are demanding to be heard. "Love, Simon" is a step in the right direction but it could never begin to address all the people and stories encapsulated in the LGBTQ+ acronym. There is more work to be done in honestly reflecting the world's population on screen.
That being said, "Love, Simon" does remark on some important points. In the film, Spier feels annoyed that only gay people have to publicly exclaim their identities to their families and friends, and he struggles with his self image as he embraces his sexuality. Even further, the film follows Spier as he battles the world's vast misconceptions about his sexuality.
In all its normality, "Love, Simon" is revolutionary. With predictable confessions of love and romantic carnival rides, it's ground breaking. People in the LGBTQ+ community can finally enjoy the simply sweet love story that some have enjoyed for a long time.
______________
Follow Pepperdine Graphic on Twitter: @PeppGraphic